These Peanut Butter Toffee Oatmeal Cookies are the perfect combination of chewy, nutty, crunchy, and sweet!
I love peanut butter cookies, so I often try to find new ways to enjoy them. That can mean a simple twist on the traditional, a nod to a favorite store-bought cookie, or even a mashup of two favorite cookies. These Peanut Butter Toffee Oatmeal Cookies offer a pretty fantastic flavor addition with a chewy oatmeal version packed with plenty of chocolate toffee bits.
These cookies check all the right cookie boxes for me. They're nutty, chewy, sweet, soft, and a little bit salty and crunchy. Plus, they're easy to make, which is always a winner, right?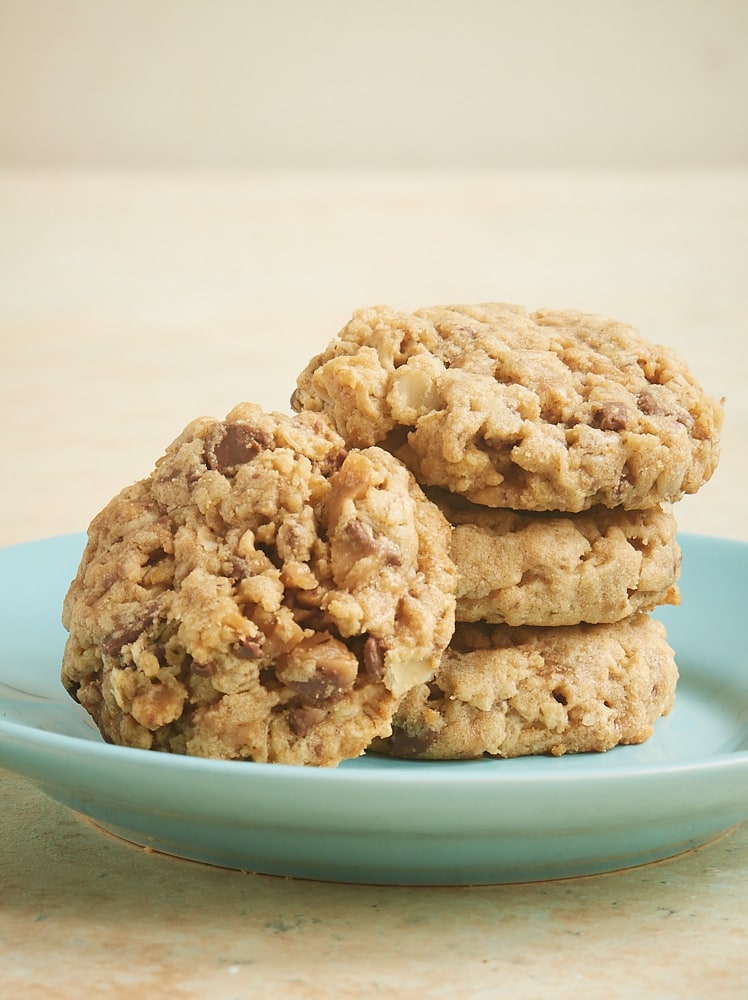 Toffee bits are usually available both plain and covered with milk chocolate. With my enduring love of all things chocolate and peanut butter, I prefer the chocolate covered variety for these cookies. You still get the great chocolate + peanut butter combo but with a sweet crunch from the toffee.
There aren't a lot of surprises along the way in making these cookies. They're fairly straightforward drop cookies. The dough may tend to be a bit crumbly. If that's the case for your dough, just compact the dough a bit in your hands before placing the dough on the pan, and it should hold together just fine.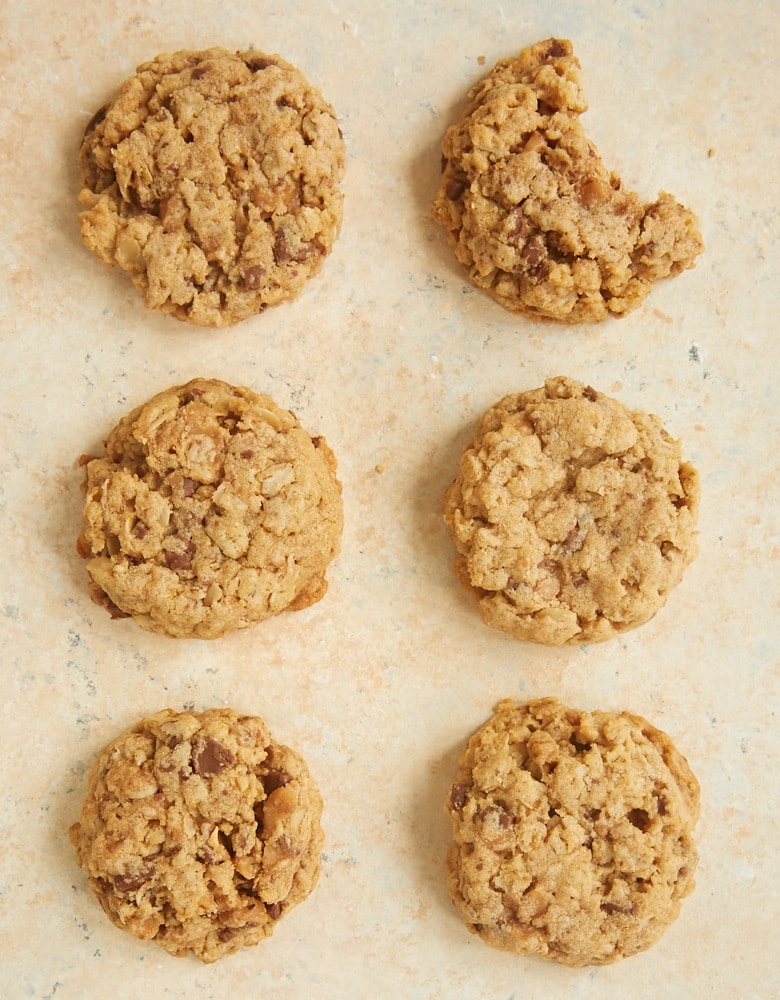 As much as I adore everything about these cookies, I have to tell you that I love them even more when they're warm. Once you're past that warm-from-the-oven stage, a few seconds in the microwave will heat them up just enough to give you an irresistibly warm, sweet treat.
Find more cookie recipes in the Recipe Index.
More Toffee Cookie Recipes