Classic Peanut Butter Cookies are so, so good and so, so easy to make. A must-bake for peanut butter lovers!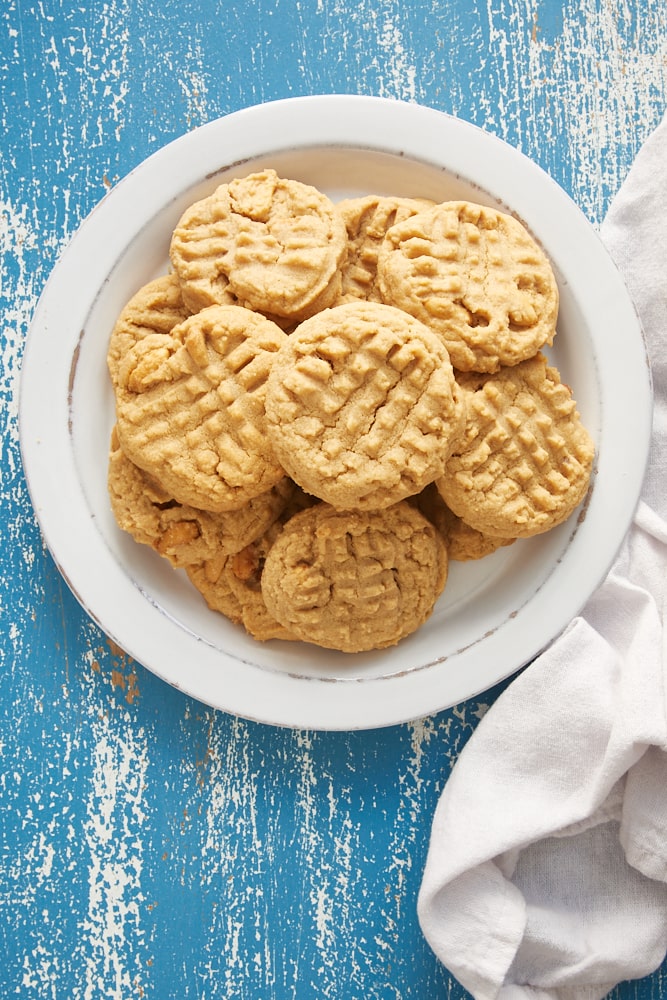 Peanut Butter Cookies
Peanut Butter Cookies are a classic for good reason. They're the perfect combination of sweet and salty! I've baked SO many different peanut butter cookies over the years, and this is the recipe I use as my go-to when I want a traditional peanut butter cookie. They're a little crispy on the outside and so, so soft on the inside. Just how a peanut butter cookie should be!
If you've got some peanut butter in your pantry, then you likely have everything you need to whip up a batch of these cookies. They mix quickly and easily, scoop nicely, and bake like a dream!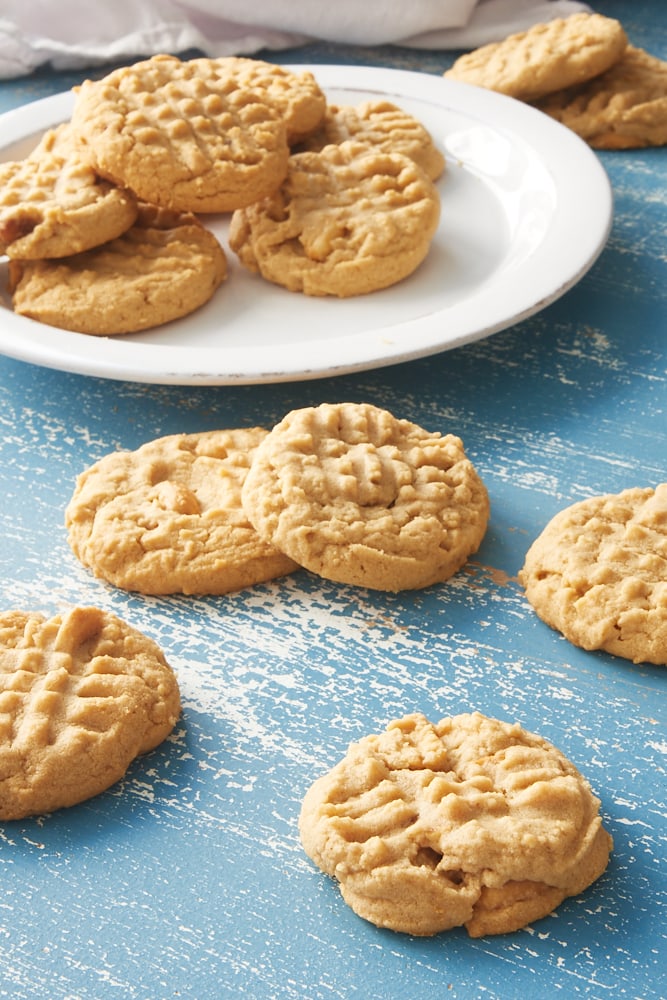 I sometimes like to add some peanuts to the dough for some added crunch. I really like that added complexity for the texture. But they're absolutely optional if you'd like to skip them. Or use crunchy peanut butter if you want just a little more crunch. Just keep in mind that leaving out the peanuts means you won't get quite as many cookies.
Tips for Success
Measure the ingredients accurately. That's important for all of the ingredients here, but especially for the flour. Too much flour in these, and they're likely to be dry and crumbly. If at all possible, use a scale to measure. Otherwise, use the spoon and sweep method. (Read more here: How to Measure Flour.)
Use natural peanut butters with caution. Honestly, I just don't bake with natural peanut butters. I have found that I get more consistent results with regular peanut butter. There's also quite a bit of variation among brands of natural peanut butters, so it's impossible to make a broad statement that they'll work.
Use a cookie scoop for portioning the dough. If you have spent any time perusing the cookie recipes here at BoB, then you know how I love my cookie scoops. They simplify the scooping process and make consistently sized cookies for even baking. I like to make these cookies with a #30 scoop, which holds about 2 tablespoons of dough. You can, of course, change the size with a different size scoop. Just keep in mind that you may need to adjust the baking time slightly.
Don't skip the cross-hatch. Okay, so that's not entirely true. But using a fork to make the cross-hatch mark isn't just for aesthetic purposes. It's done to flatten the cookies because they won't spread much on their own. If you don't want to do the classic cross-hatch pattern, then you can just flatten the dough some other way.
Refrigerate the dough if necessary. This dough doesn't strictly require chilling before baking, but I do recommend refrigerating it if your kitchen is warm. And I almost always chill cookie dough between baking batches. If you refrigerate the dough for more than 20 minutes, you may need to let it sit at room temperature for a few minutes before scooping and baking.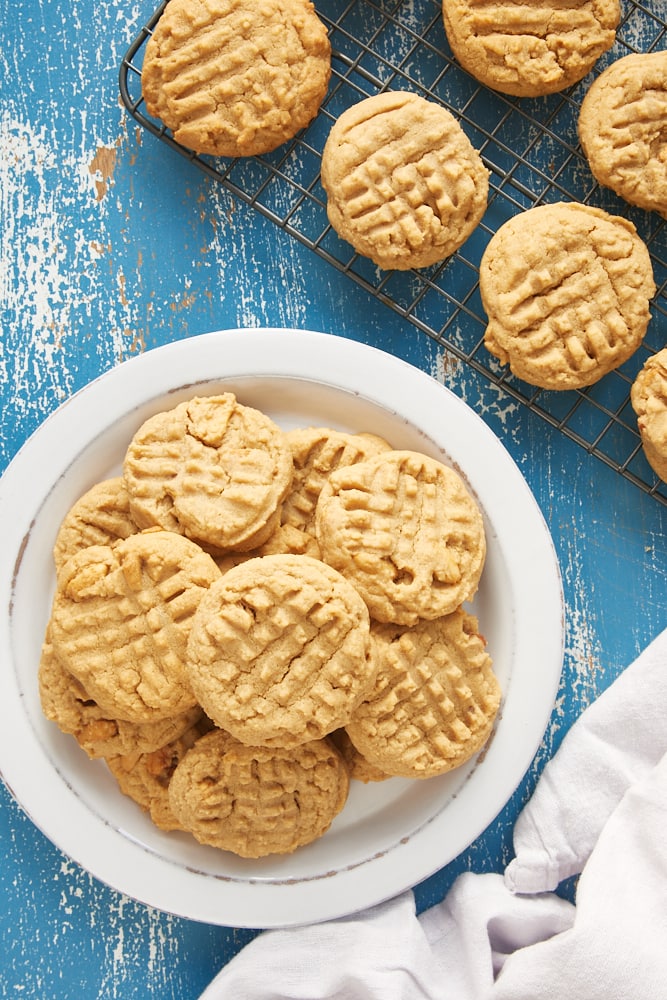 I'm pretty much never without a jar of peanut butter in my pantry. That means lots of peanut butter cookies get made around here. So I don't say lightly that this is the recipe I use most of the time when I want a classic peanut butter cookie. If you're a peanut butter lover, too, I hope you'll indulge in a batch of these Peanut Butter Cookies!
Find more cookie recipes in the Recipe Index.
More Peanut Butter Cookie Recipes