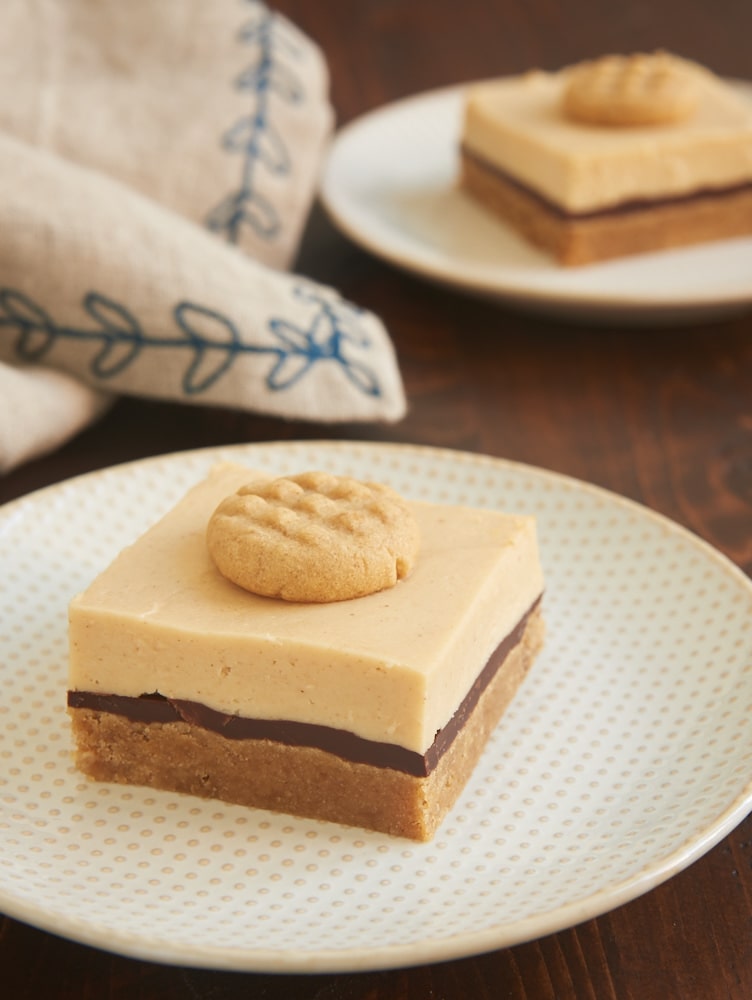 I love to bake with all sorts of flavors, but there are a select few that are always at the top of my list. Peanut butter is definitely one of those. I've used it in all sorts of recipes, and I am pretty much always trying to think of ways to use it even more. Once I realized that I'd never shared peanut butter cheesecake bars with you, I knew I had to remedy that quickly.
The bottom layer of these bars is a variation of my go-to recipe for peanut butter cookies. Just spread the cookie dough in a pan and bake it. Simple as that!

Next, I added a layer of chocolate. I can rarely resist adding some chocolate when peanut butter is involved. They just go together so well that I can't help myself. But if you want to make an all-out peanut butter dessert, just omit the chocolate layer.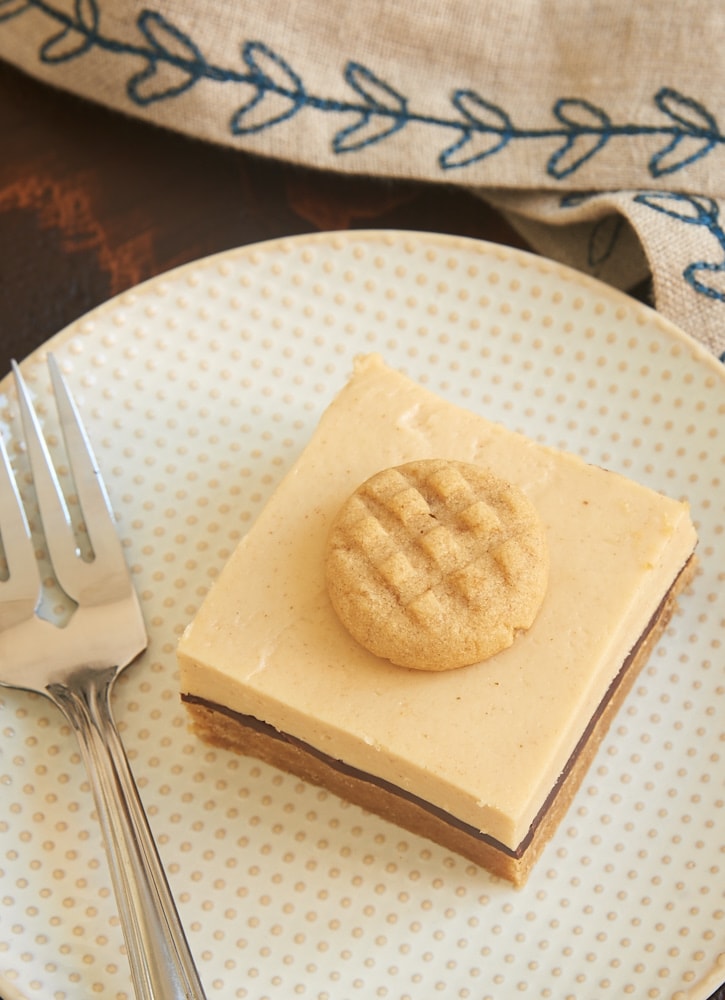 Topping off all of that is a simple, no-bake peanut butter cheesecake filling. It's so good that I could have just eaten a bowl of it all on its own, and happily called it dessert. It is quite possible that a spoonful might not have made its way into these bars. I like to refer to that as "quality control."
A while back, I saw a recipe that used a cookie crust with crumbled cookies on top for garnish. I can't for the life of me remember where that was, but I remember thinking that I wanted to try that sometime. Instead of using cookie crumbs, I baked some mini peanut butter cookies and placed them on the cheesecake bars. I have to say that they're quite adorable. They're so tiny!
If you love chocolate and peanut butter like I do, then you'll love these bars. The cool, creamy texture of the cheesecake is the perfect match to the cookie crust. And, of course, a little chocolate always helps.