Angel Biscuits are a biscuit-yeast roll mashup that you'll want to make again and again!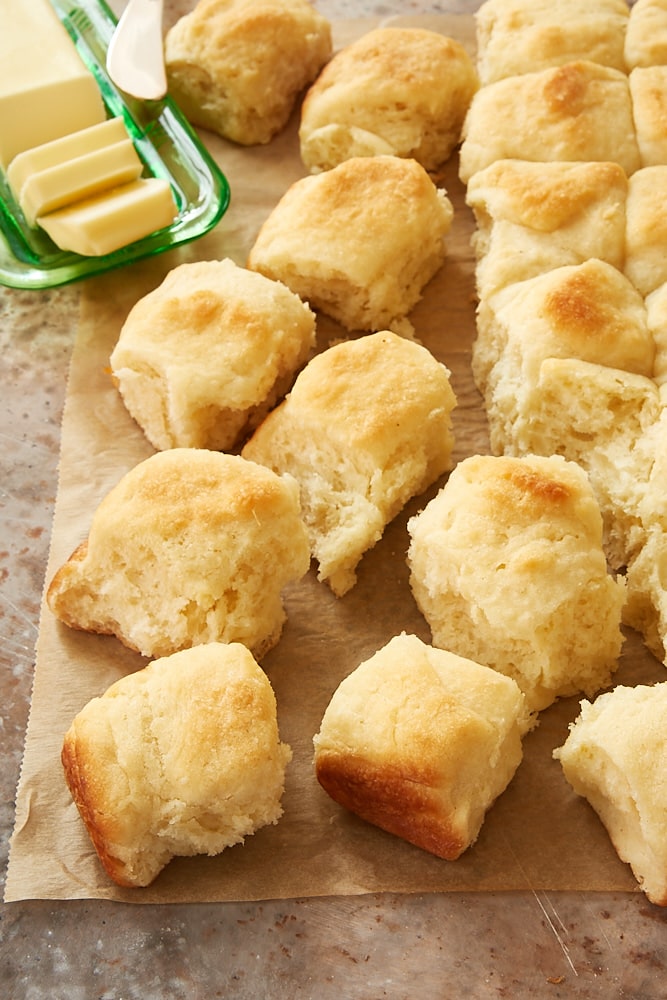 Angel Biscuits are a magical hybrid of a biscuit and a yeast roll. They have the best qualities of each of those all at the same time! You can serve them for breakfast with your favorite jam or just as easily for dinner with a little extra butter spread on them. Or, you know, just eat one in the middle of the day for no reason. They're just that good.

These biscuits are made with yeast as well as baking powder and baking soda, creating light, fluffy biscuits that you'll want to devour. They're very easy to mix, too. The first stage will be quite familiar to you if you've made traditional biscuits. Give them some time to rise like a yeast bread. Then it's back to the biscuit part of the recipe for rolling the dough and cuting out the biscuits.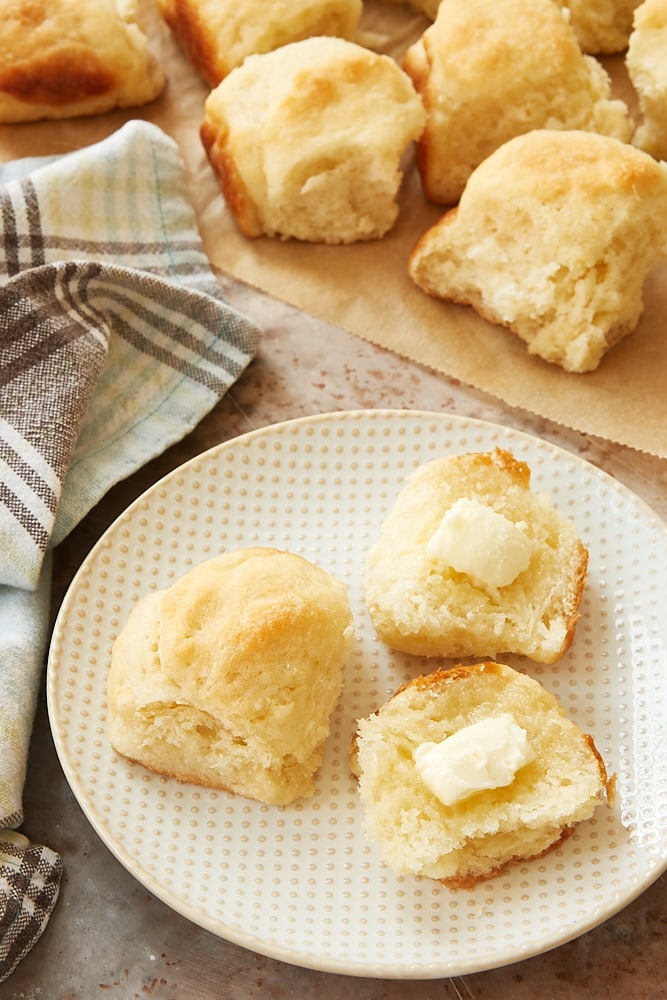 You can make these biscuits in a variety of pans. I prefer making these in a 9×13 metal pan. That crowds them a bit but gives you wonderfully soft sides and browned tops. The only trick is you may have a few too many biscuits for the pan if you're really efficient in your biscuit cutting. Sometimes that happens for me, and I just place a few on a small separate pan to bake. You can also bake them just on a lined rimmed baking sheet, a couple of square pans, or whatever metal or cast iron pan you like that's a good fit size-wise.
I'm very happy to tell you that these biscuits are extremely freezer friendly. I can attest that they are just as soft and amazing from the freezer as they are fresh. With just the two of us, we certainly don't need this many biscuits at once. Instead of scaling, I like to make a full recipe and freeze the majority of them for later. No need to defrost, either. Just warm them in the oven or the microwave when you're ready to serve.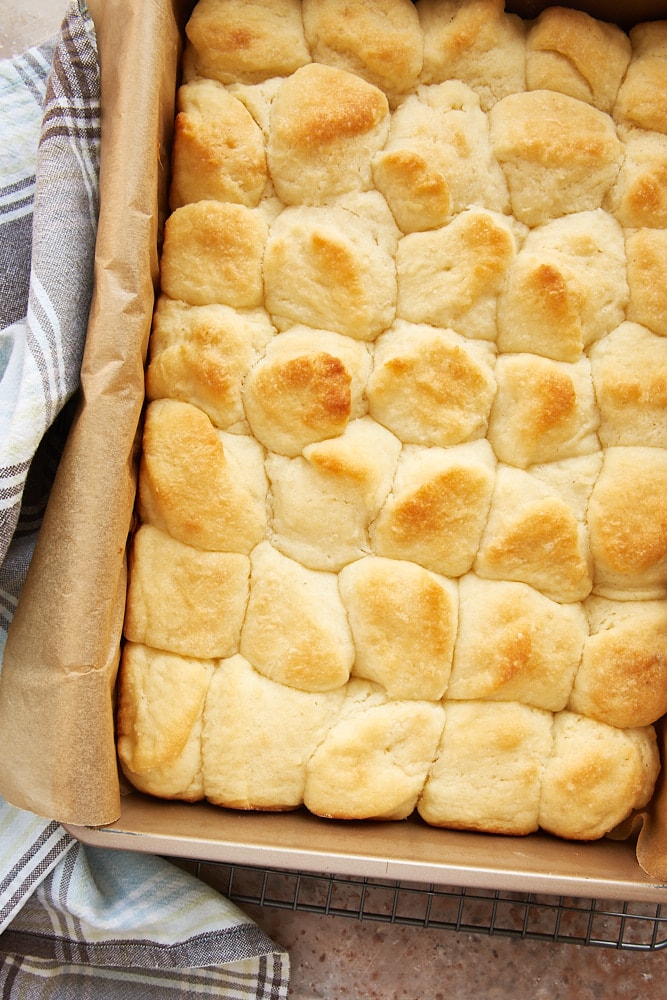 Quinn wants me to tell you that these are his favorite bread ever. They're certainly near or at the top for me, too. In fact, I don't foresee a time when we won't have a bag of these in our freezer just waiting to be devoured!
Find more yeast bread recipes in the Recipe Index.
More Biscuit Recipes