Cream Cheese Peanut Butter Cookies have a lovely peanut butter flavor made even better with the addition of cream cheese. Such a wonderful variation of classic peanut butter cookies!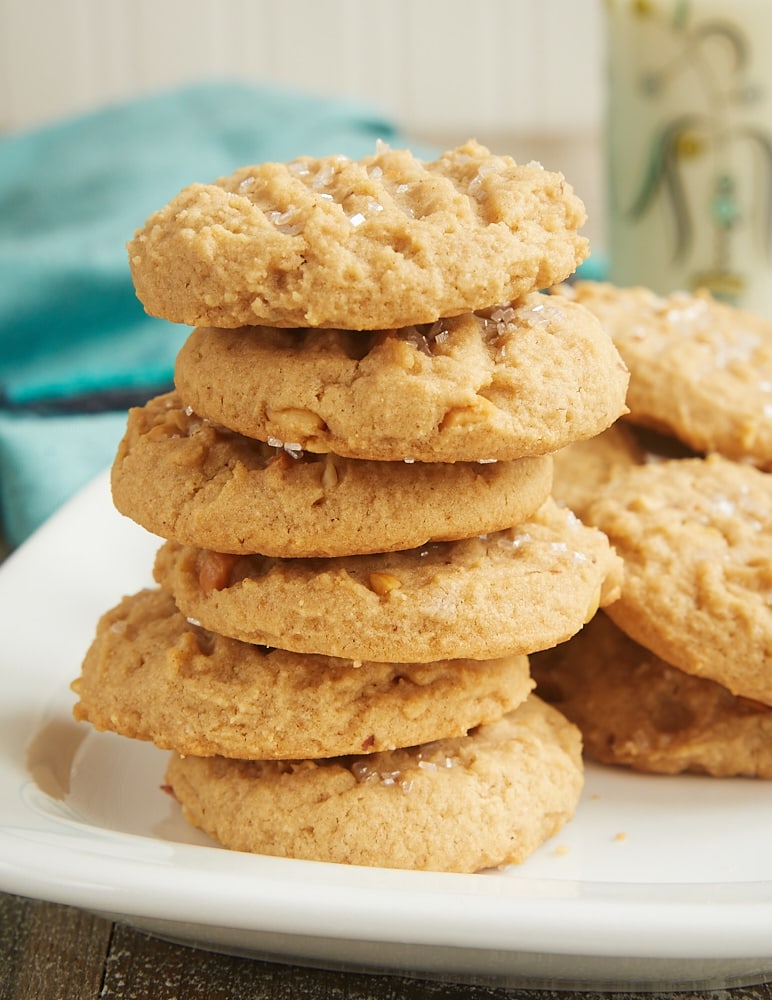 Cream Cheese Peanut Butter Cookies
These may look like pretty standard peanut butter cookies, but one bite will tell you that's not the case. There's just a little extra something. Something a little richer. Something more flavorful. Yep, it's cream cheese!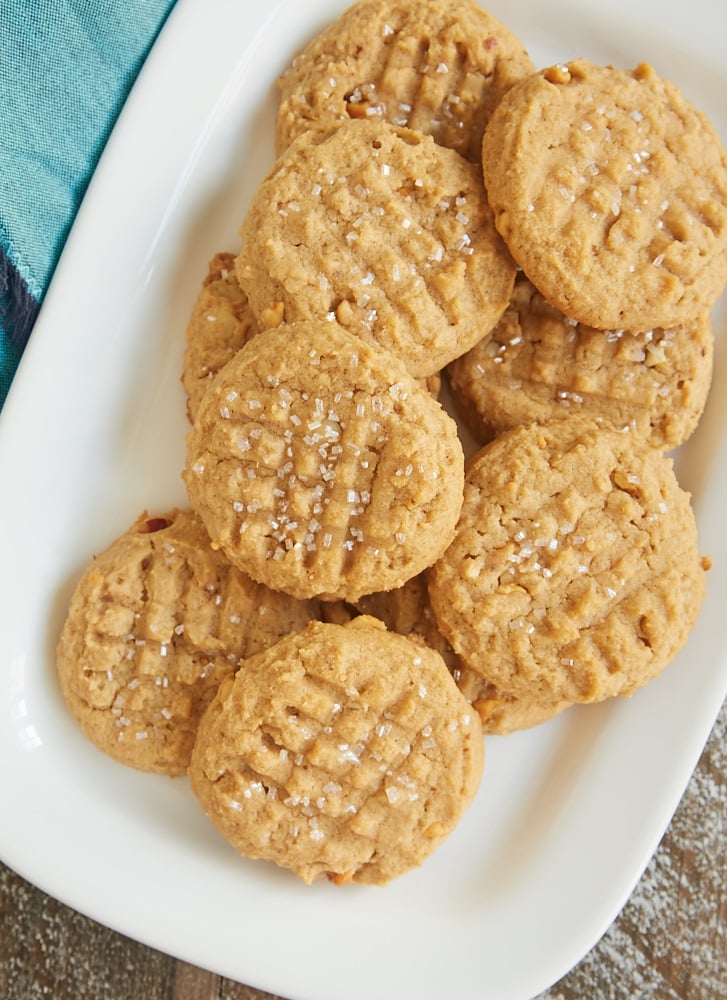 I tweaked my basic peanut butter cookie recipe, decreasing the butter and adding some cream cheese. I had done a similar thing with chocolate chip cookies a while back, so I was excited to try a similar twist with peanut butter cookies.

And I'm happy to tell you that it was a more than worthwhile experiment. The result is a soft, chewy, irresistible cookie with just a bit bigger, more interesting flavor than the original. If you're looking for something a little different in the peanut butter cookie category, then give these a try.
I can't resist adding the traditional crosshatch effect to the tops of the cookies. I see that pattern, and I instantly want one of these! Of course, you can certainly make them without that if you prefer. If you do choose to add the crosshatch effect, try dipping the fork in a little bit of flour to keep it from sticking to the cookie dough.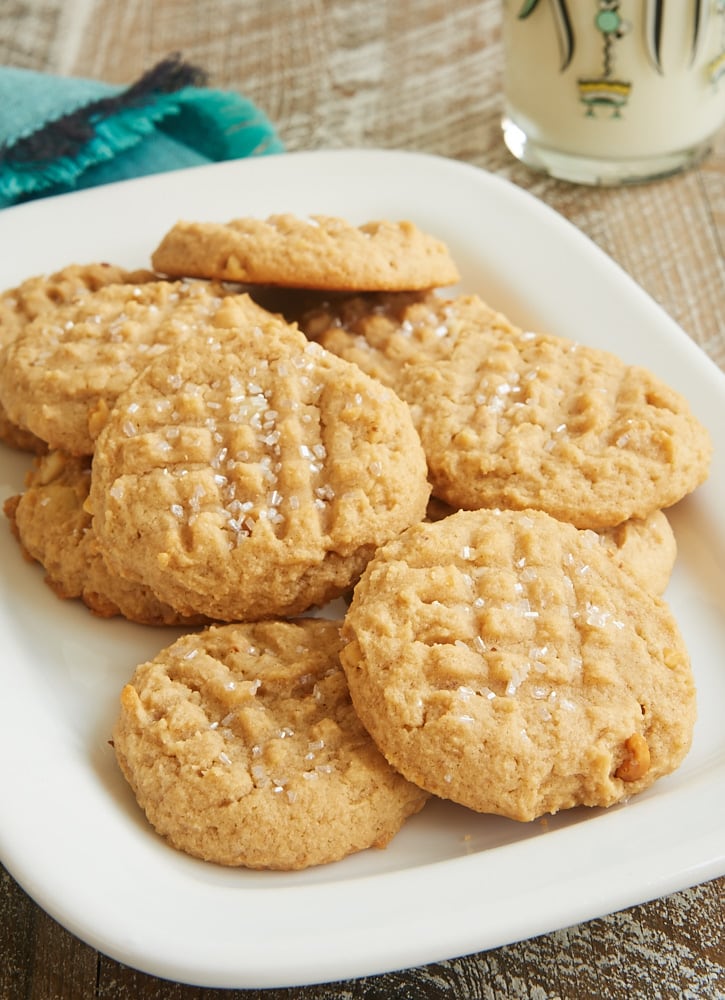 Either creamy or crunchy peanut butter will work for these cookies. Just use whatever you prefer. I often like to bake with the crunchy variety for the extra, well, crunch it adds.
I really love this twist on a classic cookie. It's not the kind of change that will hit you over the head. Rather, it's more likely to garner questions like "What's different about these?" from cookie eaters. Whether or not someone trying one of these cookies can guess the cream cheese addition, they'll be smitten with the wonderful flavor and the soft, chewy texture.
Find more cookie recipes in the Recipe Index.
Video Tutorial: Cream Cheese Peanut Butter Cookies
More Peanut Butter Cookie Recipes
Bake or Break is a participant in the Amazon Services LLC Associates Program, an affiliate advertising program designed to provide a means for us to earn fees by linking to Amazon.com and affiliated sites.