These coconut desserts are must-bakes for coconut lovers. From cakes to pies to cookies and more, these coconut recipes are just the thing to satisfy your sweet cravings!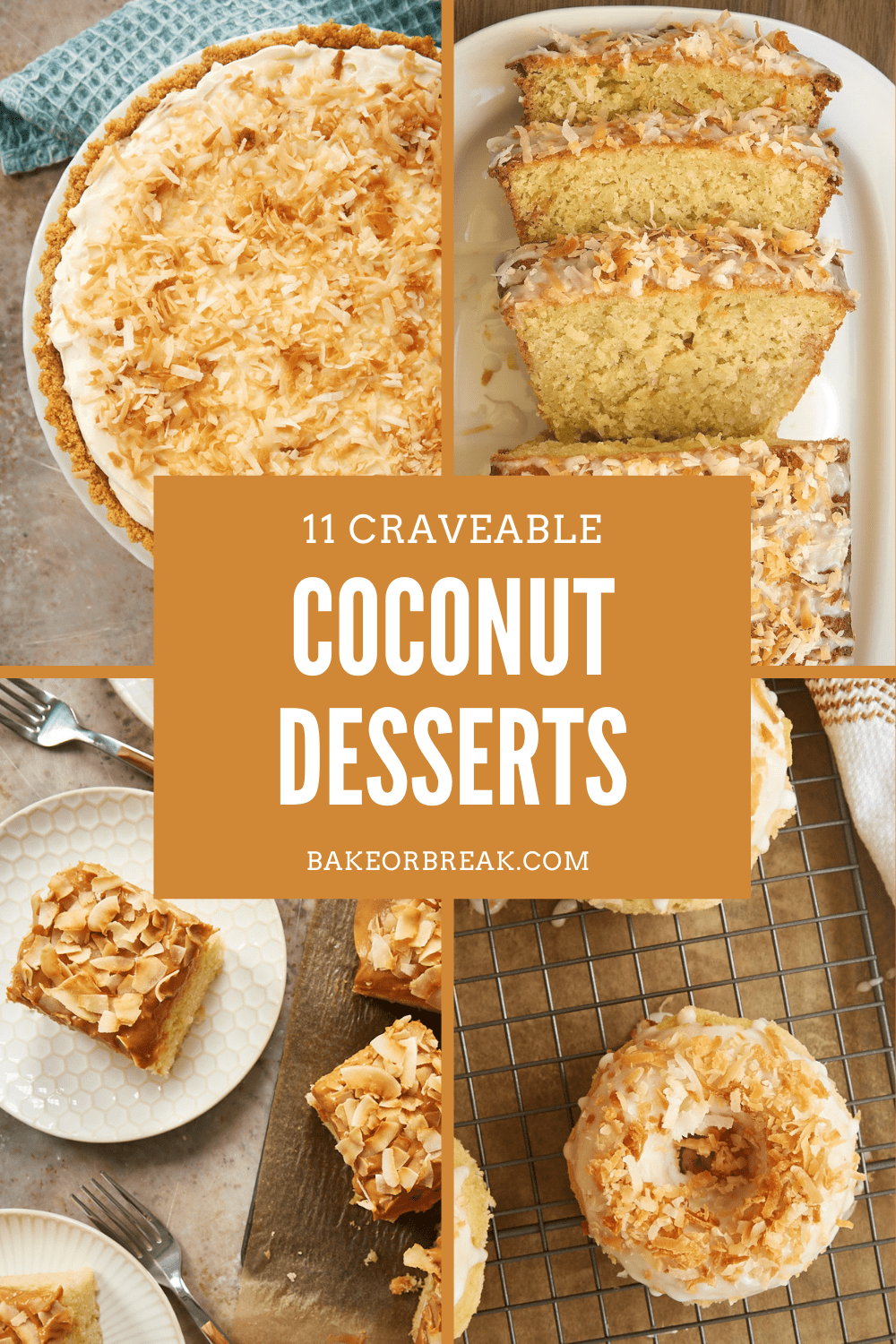 If ever there were a divisive food, it's coconut. It seems people either love it or hate it. I'm firmly on the "love it" side, but Quinn is solidly on the other side. If you're on the pro-coconut team with me, then these coconut dessert recipes are sure to make you dream of coconut sweets.

Coconut Desserts for All Your Coconut Cravings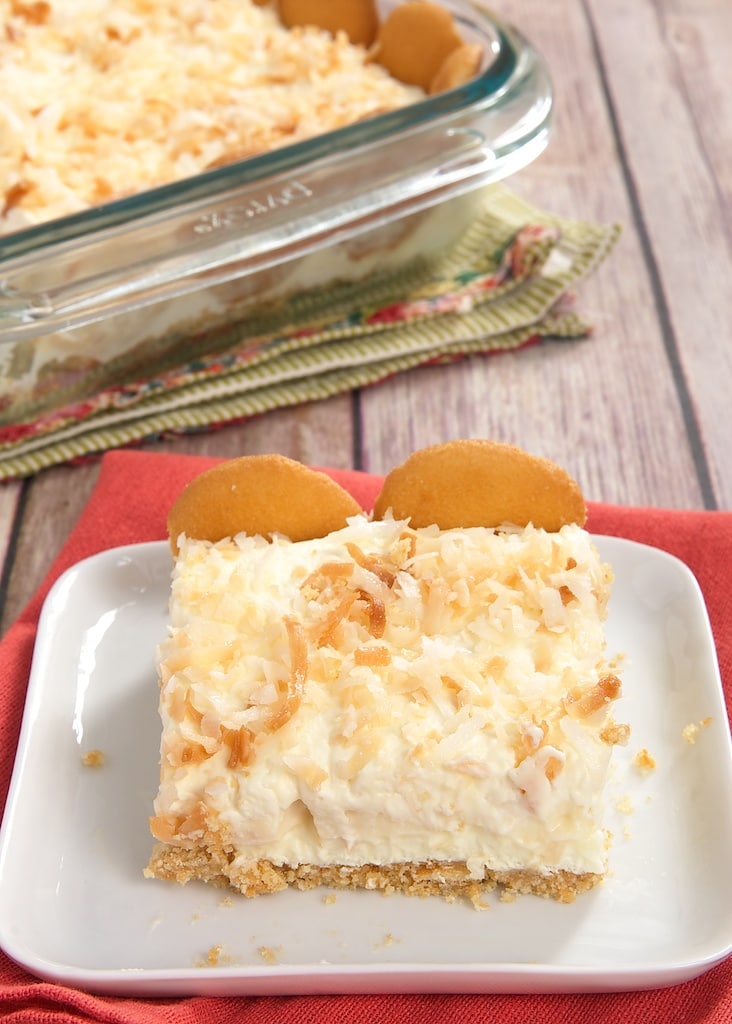 These Coconut Cream Pie Bars have been SO popular ever since I first shared the recipe. With layers of vanilla wafers, cream cheese, pudding, whipped cream, and lots of coconut, this is one irresistible dessert!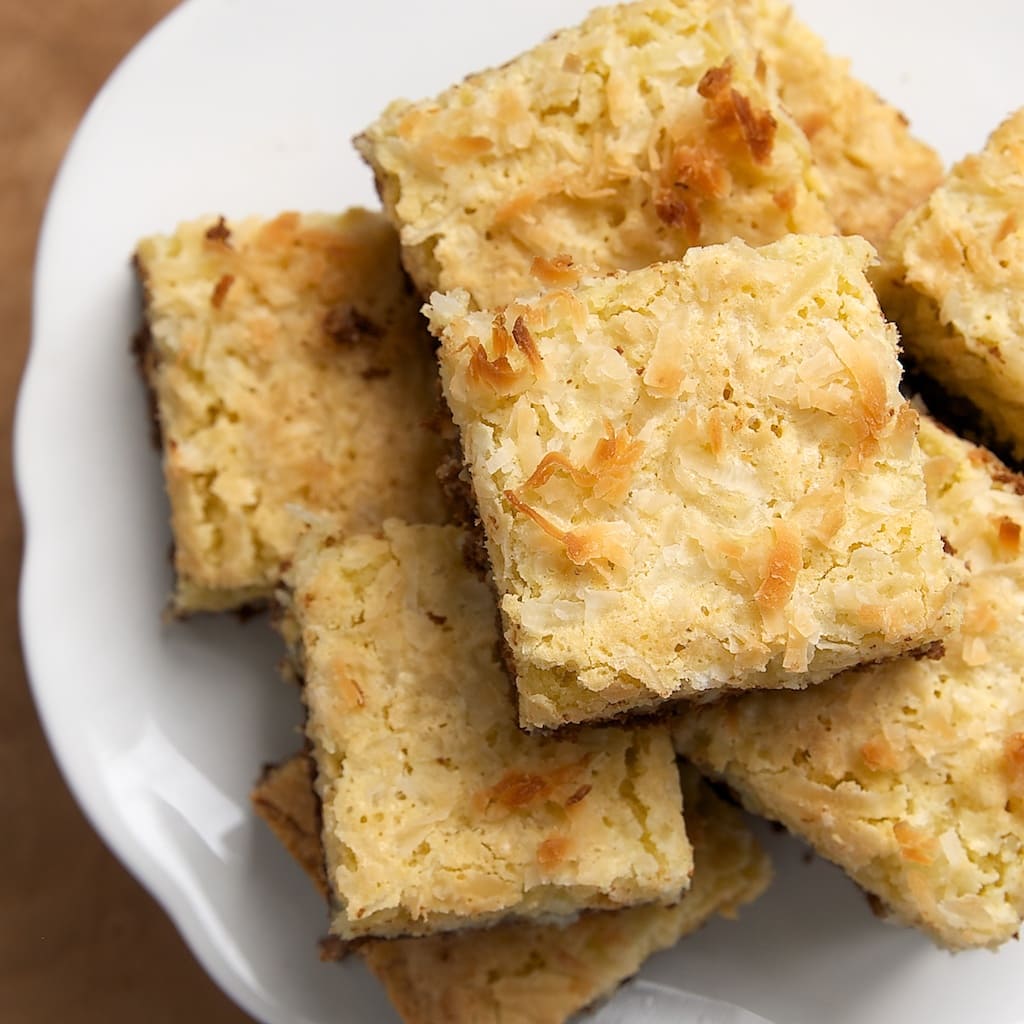 One of coconut's best friends is chocolate, and that pair really shines in these Coconut Bars with Chocolate Shortbread Crust. The simple crust combines with a sweet, gooey topping for a crave-worthy treat.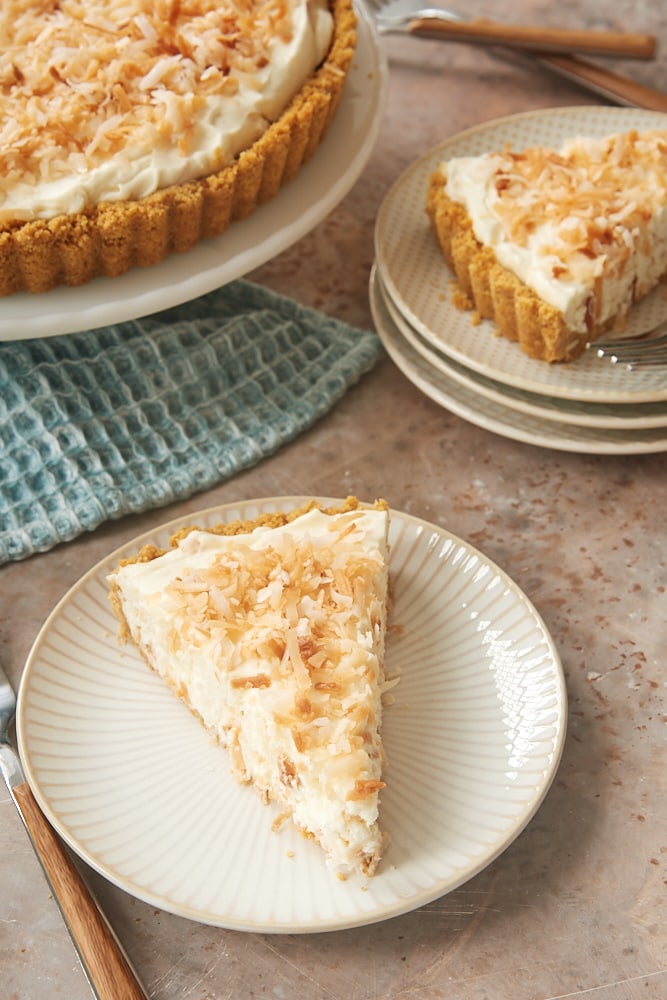 Lots of toasted coconut meets cheesecake in this heavenly No-Bake Coconut Cheesecake. I have very little restraint around this dessert, so be warned that you may not want to share!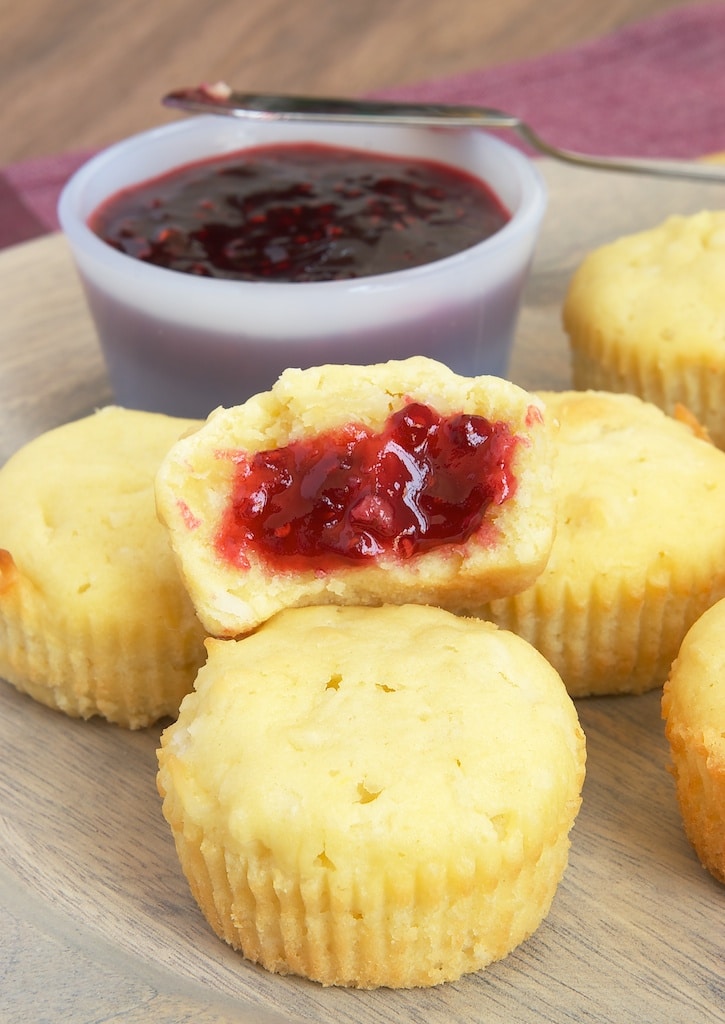 Mini Coconut Pound Cakes are such simple little cakes, yet they are just SO good. They're great all on their own, but I often serve them with preserves for a little extra flavor.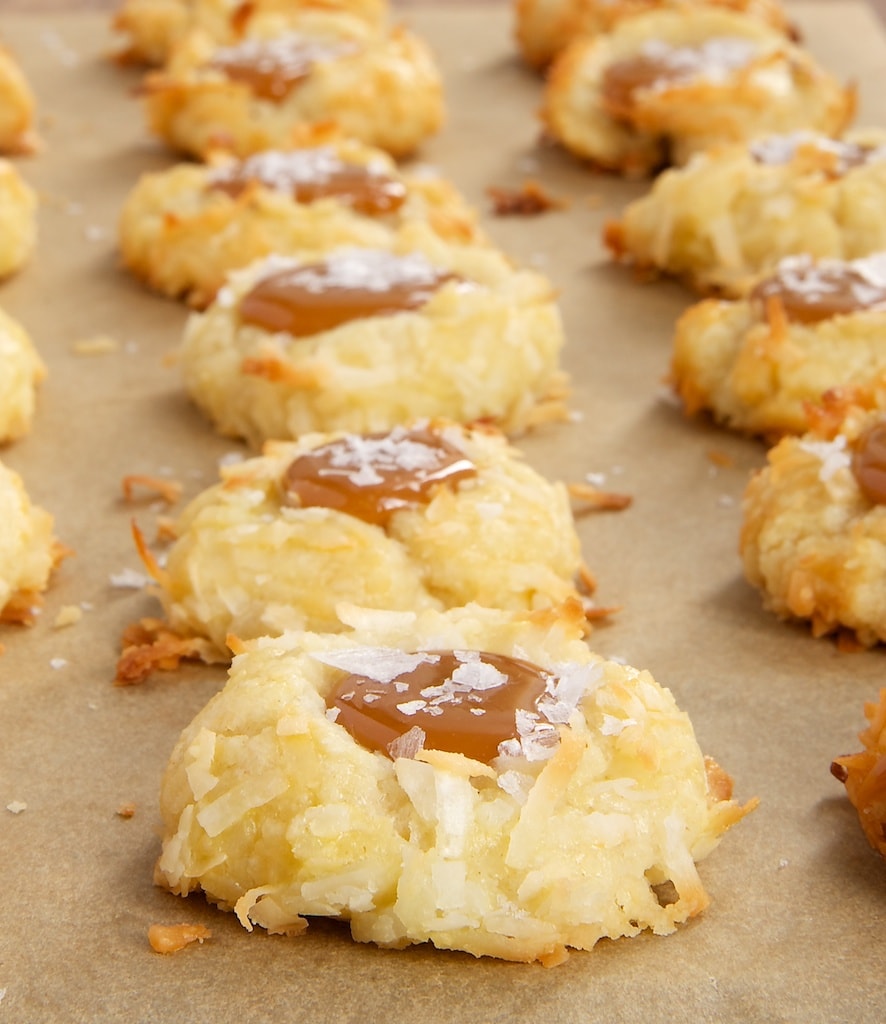 I just love these Coconut Salted Caramel Thumbprint Cookies. The cookies are pretty great all on their own. But add that little indention and scoop in some salty caramel, and now we're really talking!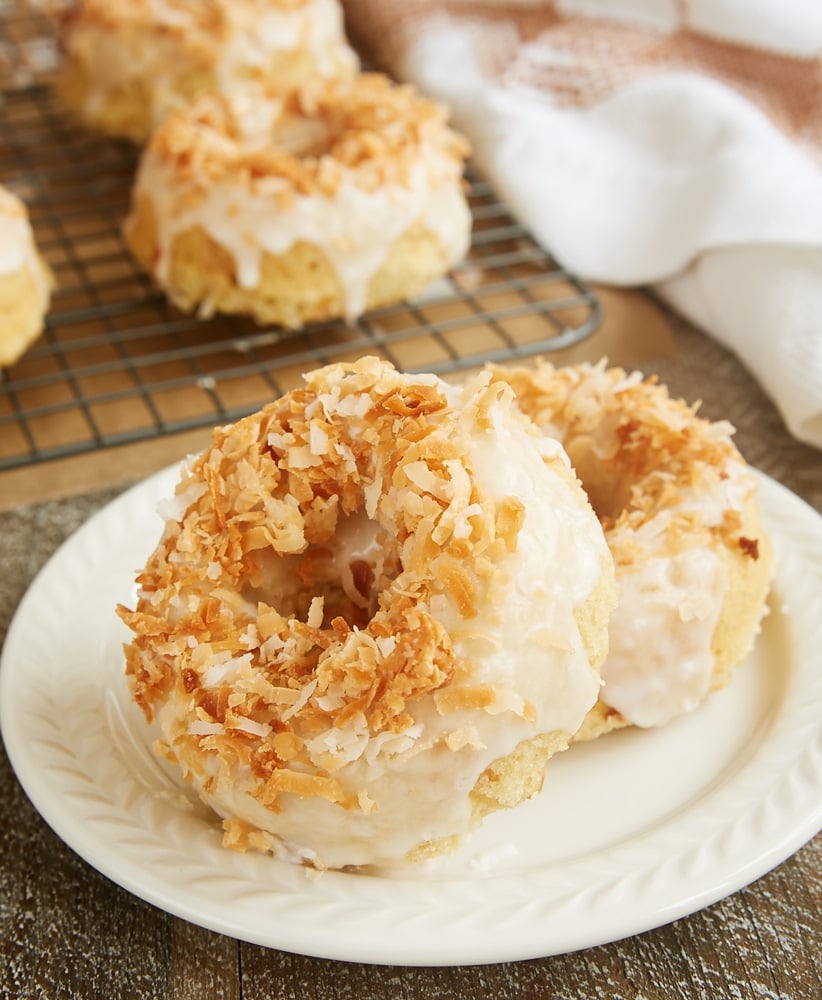 I don't always think of doughnuts as dessert, but these Toasted Coconut Cake Doughnuts certainly fit the bill. These beauties are absolutely loaded with coconut. Such amazing flavor!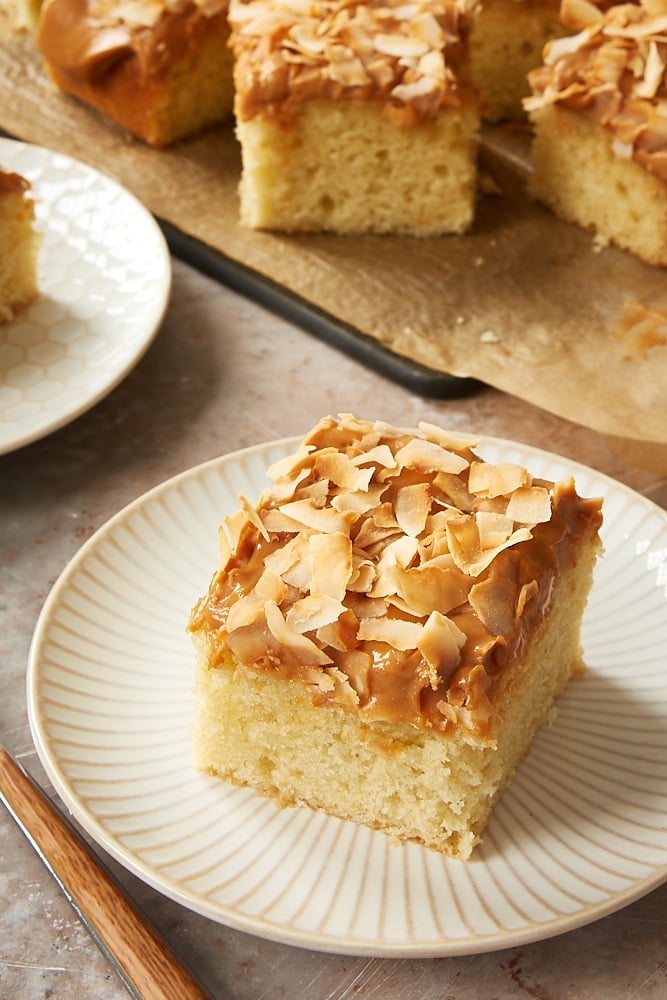 Coconut cake is always a winner, but this Coconut Cake with Dulce de Leche Frosting takes a bit of an unexpected turn with the addition of a super simple, super flavorful frosting. This is one fantastic cake!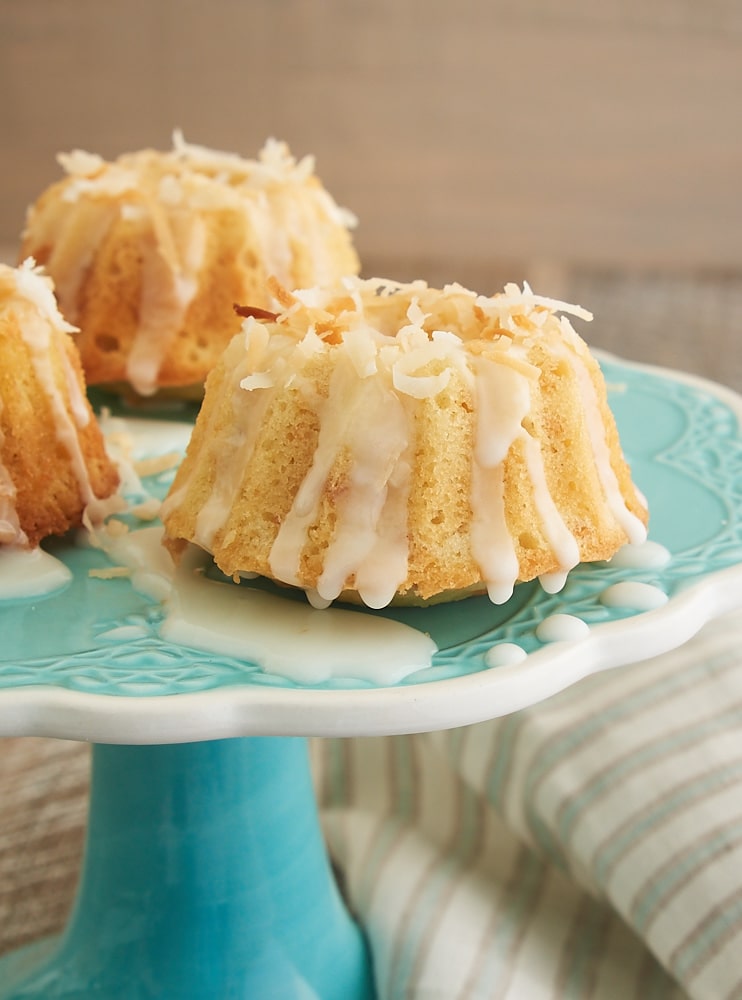 Mini Coconut Bundt Cakes are great little cakes to make for entertaining or gift giving. They're simple to make but have such great coconut flavor.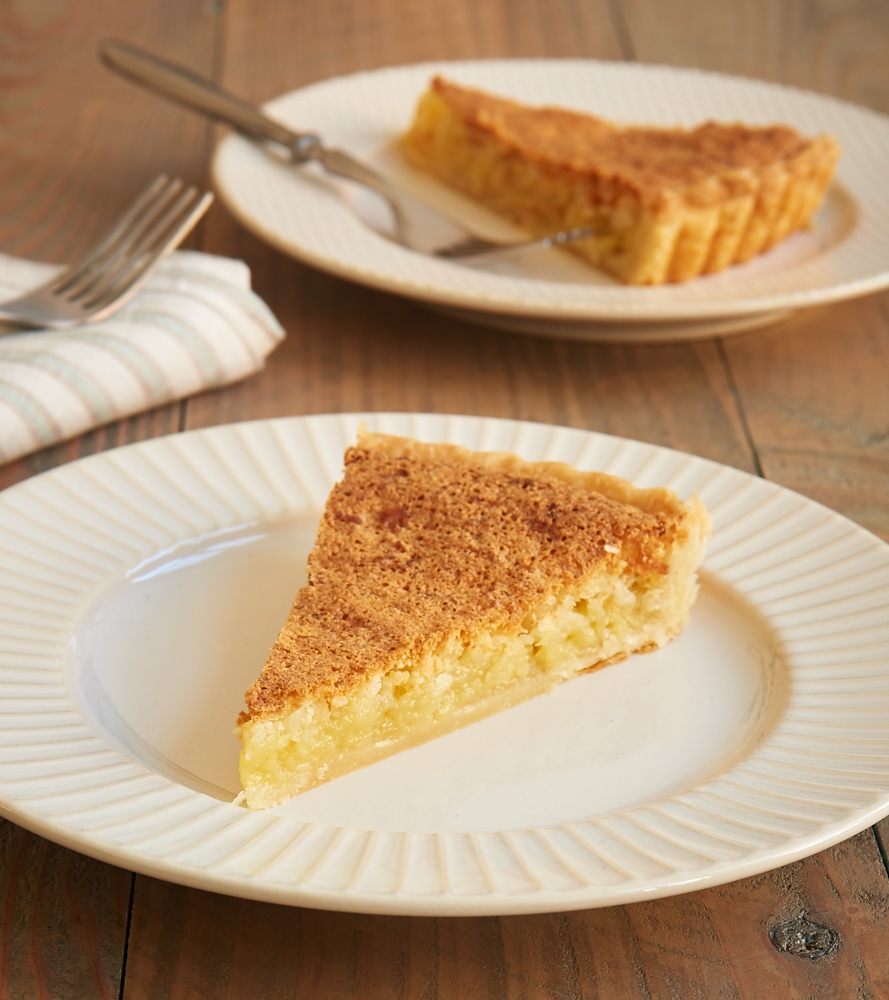 This Macaroon Tart has been a favorite of mine for many, many years. It's a bit like a Chess Pie but with a slightly different texture. I love the look of this as a tart, but it works just fine in a pie plate, too.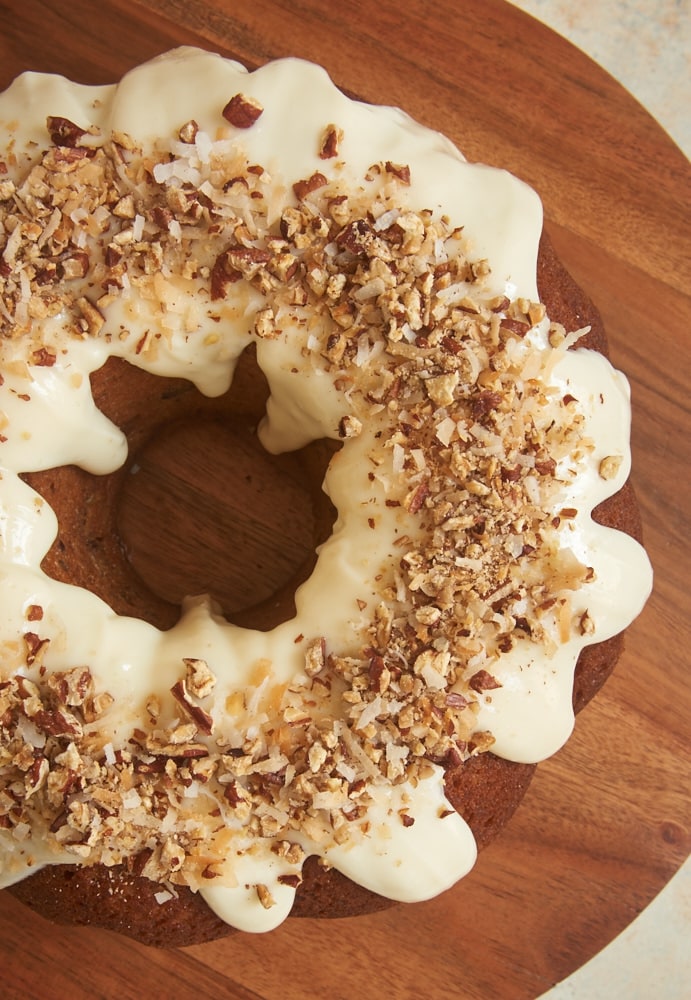 There are so many great traditional coconut desserts, and Italian Cream Cake is one of my all-time favorites. This Italian Cream Bundt Cake is a simple twist on the classic. It's perfect for those times you want the flavors of that great cake but don't want to fuss with layers and frosting.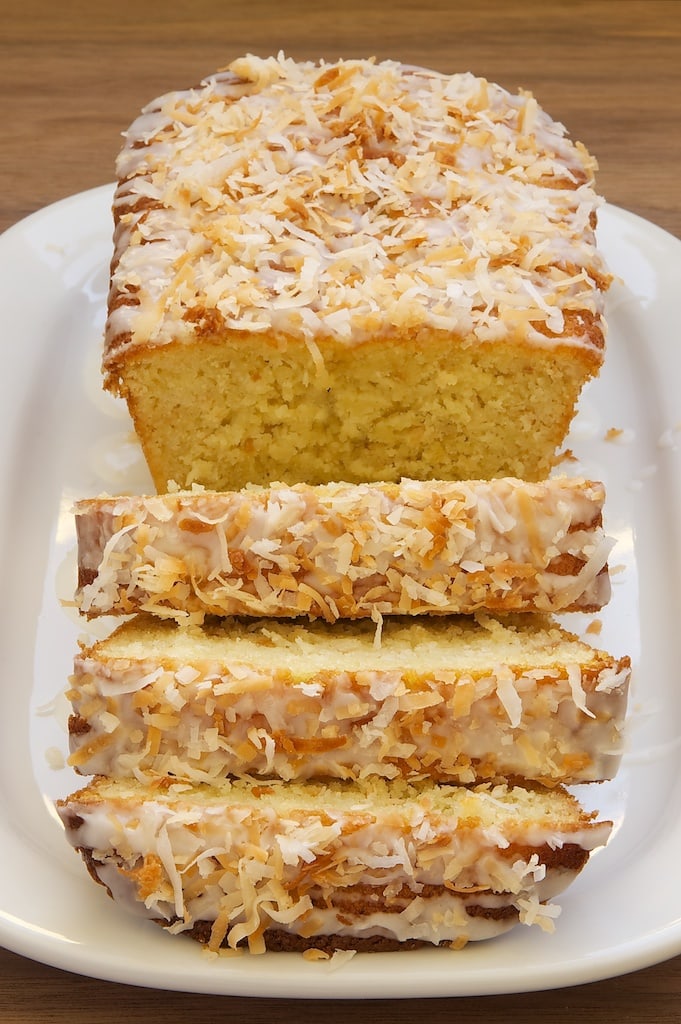 Coconut Buttermilk Pound Cake takes simple pound cake and raises the stakes with lots of toasted coconut. If you love pound cake and coconut, then put this one at the top of your to-bake list.
I hope all of you coconut lovers will be inspired by these coconut dessert recipes to get in the kitchen and get baking! And if you want even more coconut inspiration, be sure to visit the Recipe Index.