Peanut Butter Bundt Cake is exactly what you want when nothing but a peanut butter treat will do!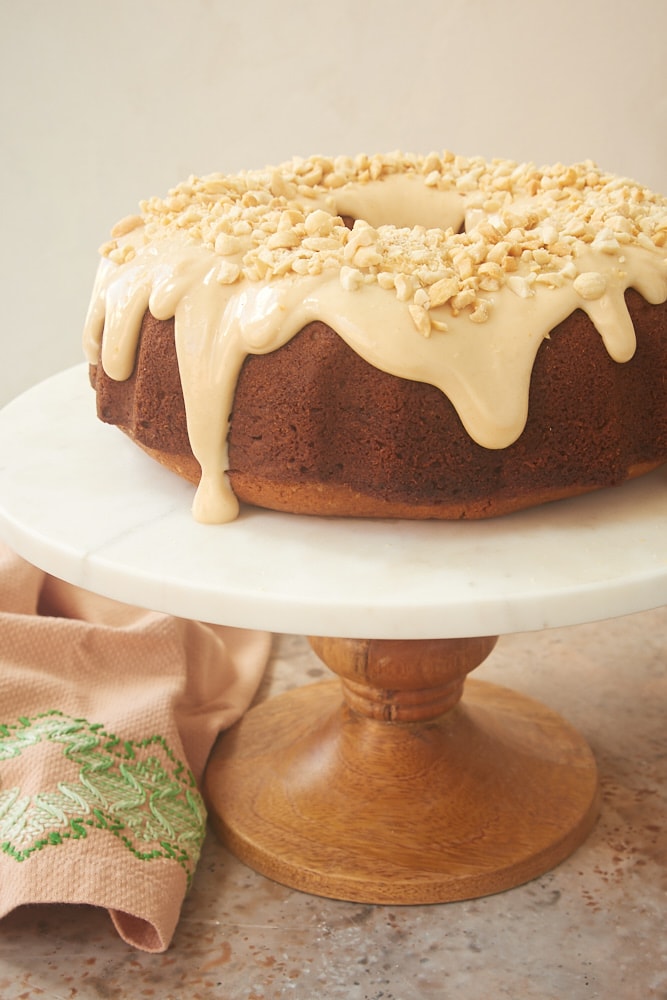 Peanut Butter Bundt Cake is THE cake for peanut butter lovers like me. It's ALL about the peanut butter here, from the cake to the glaze. As a lifelong peanut butter fan, that gets me pretty excited about dessert!

The cake itself mixes quickly and easily with a good dose of peanut butter. I love how soft and moist it is! It's sometimes hard to convey a lot of peanut butter flavor in a cake, but I feel like this one has just the right amount.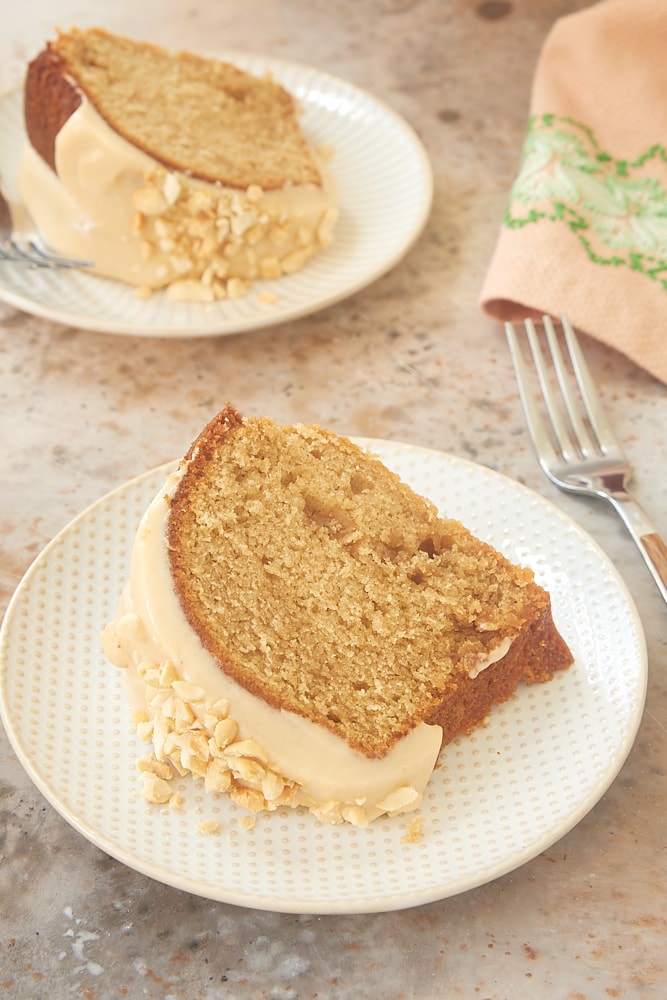 And what better to top a peanut butter bundt cake than a peanut butter glaze? It's wonderfully quick and easy, too. In fact, it will likely take you longer to sift the confectioners' sugar than to mix the ingredients. (Don't skip the sifting, or you'll get a lumpy glaze.)
Then, let's add some chopped peanuts on top, too, for even more peanutty flavor. You can, of course, top this cake with something besides peanuts if you like. If you're a peanut butter and chocolate fan, try some chopped peanut butter cups, or even a simple mixture of chocolate chips and peanut butter chips.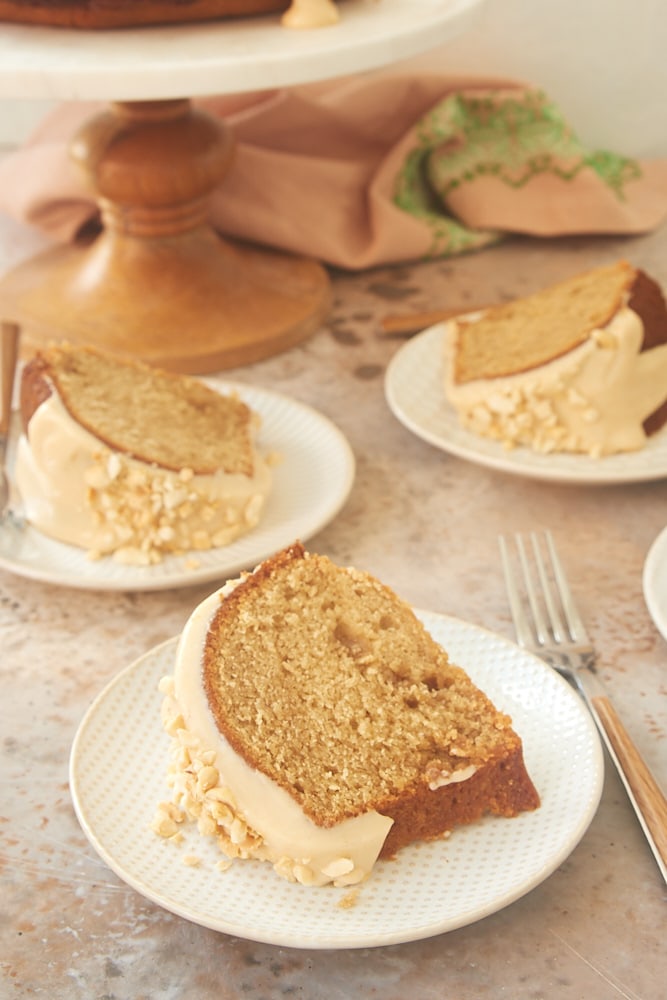 I'll offer one quick note about baking with peanut butter. As a general rule, I don't recommend baking with natural peanut butter. The texture and composition usually don't perform quite the same way in most recipes. In my experience, you'll have more success using regular peanut butter.
If you're craving dessert and nothing but peanut butter will do, then try this Peanut Butter Bundt Cake. I think you'll love every peanut buttery bite!
Find more Bundt cake recipes in the Recipe Index.
More Peanut Butter Cake Recipes