As I've told you before, I am a big fan of one-layer cakes. Elaborately frosted, tiered cakes are not my favorite things to make. Luckily, you don't need to make that kind of effort to make a beautiful cake.
I've had Texas Sheet Cakes before, but they've always been chocolate. This one, however, is all about peanut butter. If you love peanut butter like I do, you'll be happy to know that there is peanut butter in both the cake and the icing.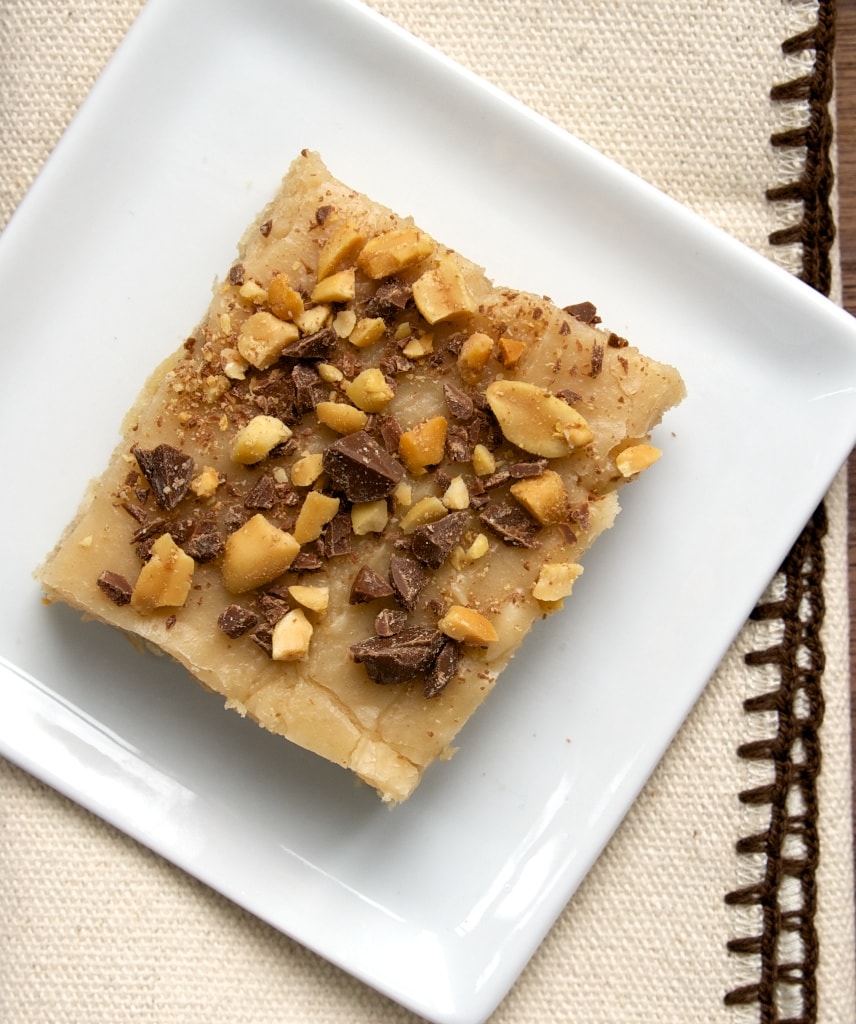 Of course, it's hard to resist adding a little chocolate to anything peanut butter. So, a little chopped chocolate on top sweetens things up a bit. For peanut butter purists, just leave off the garnish or double up on the chopped peanuts. Chopped peanut butter cups would be fabulous, too.
This sheet cake is a great cake for feeding a crowd. It's a thin cake, but it's big on flavor. You'll have plenty to go around.