Peanut butter chocolate chip pie is like a peanut butter cup in pie form! Creamy, cool, and a cinch to make, this is just the kind of dessert recipe you need for hot summer days.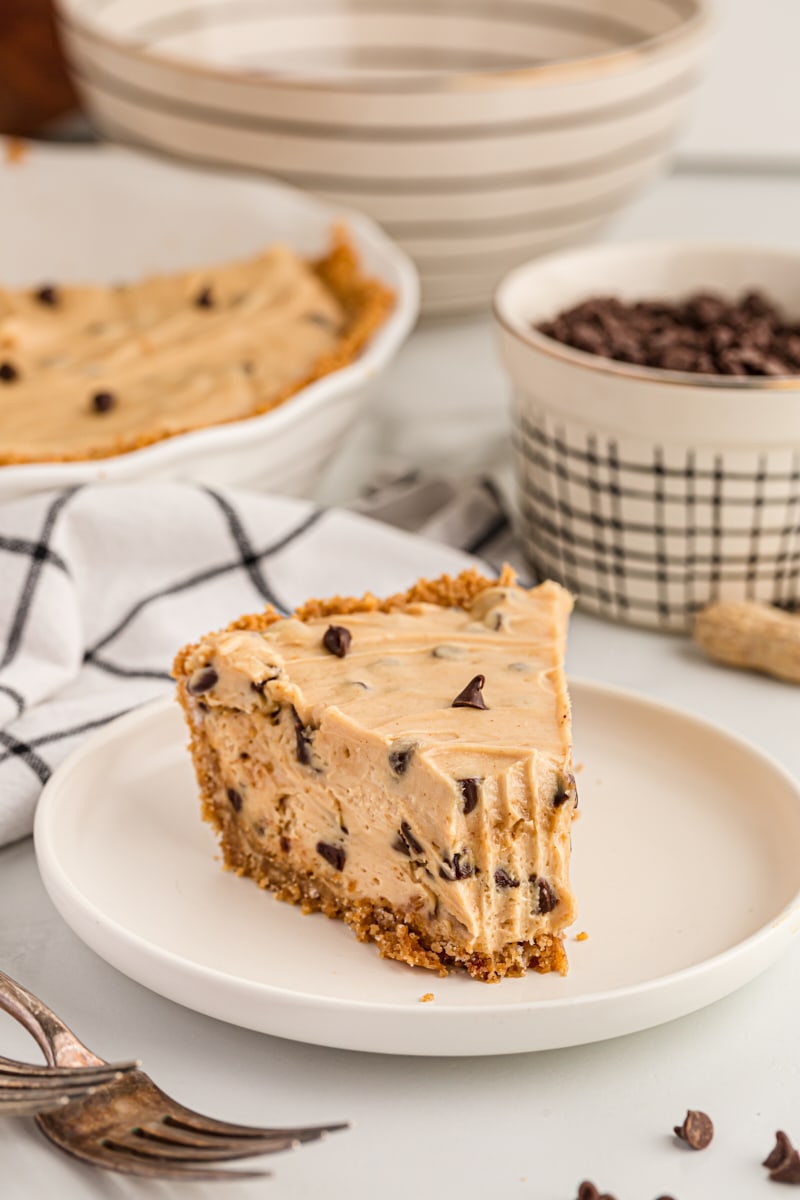 No-Bake Peanut Butter Pie With Chocolate Chips
Summer is most assuredly the season for both no-bake desserts and cold desserts. Not only is it nice to get a break from the hot oven, but those chilled desserts are lovely to eat when it's scorching hot.
It's no secret that I adore the combination of peanut butter and chocolate—case in point would be my Chocolate Peanut Butter Swirl Cookies and Chocolate Peanut Butter Pudding Tarts. So it's no surprise that this peanut butter chocolate chip pie is one of my go-to summer recipes.
It's also one of those almost-no-bake recipes. You do need a little oven time for the crust, but it's just a few minutes—and it's totally worth it.
The cinnamon-infused graham cracker crust is filled with a creamy, tangy, peanut butter-y filling that I could enjoy all on its own. If you've ever had a no-bake cheesecake before, the texture and flavor is similar, but the addition of peanut butter and chocolate makes it that much more irresistible.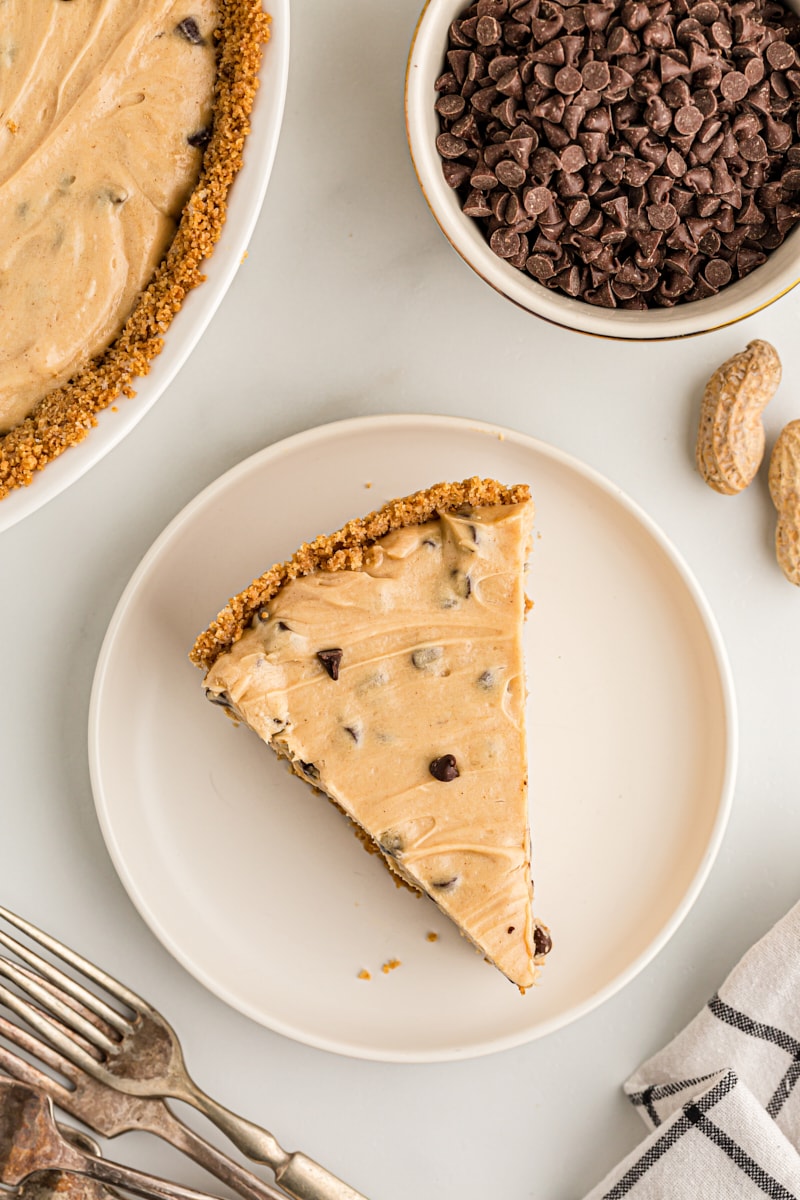 Why You'll Love This Peanut Butter Chocolate Chip Pie
Here's why you should add this peanut butter chocolate chip pie to your summer bucket list: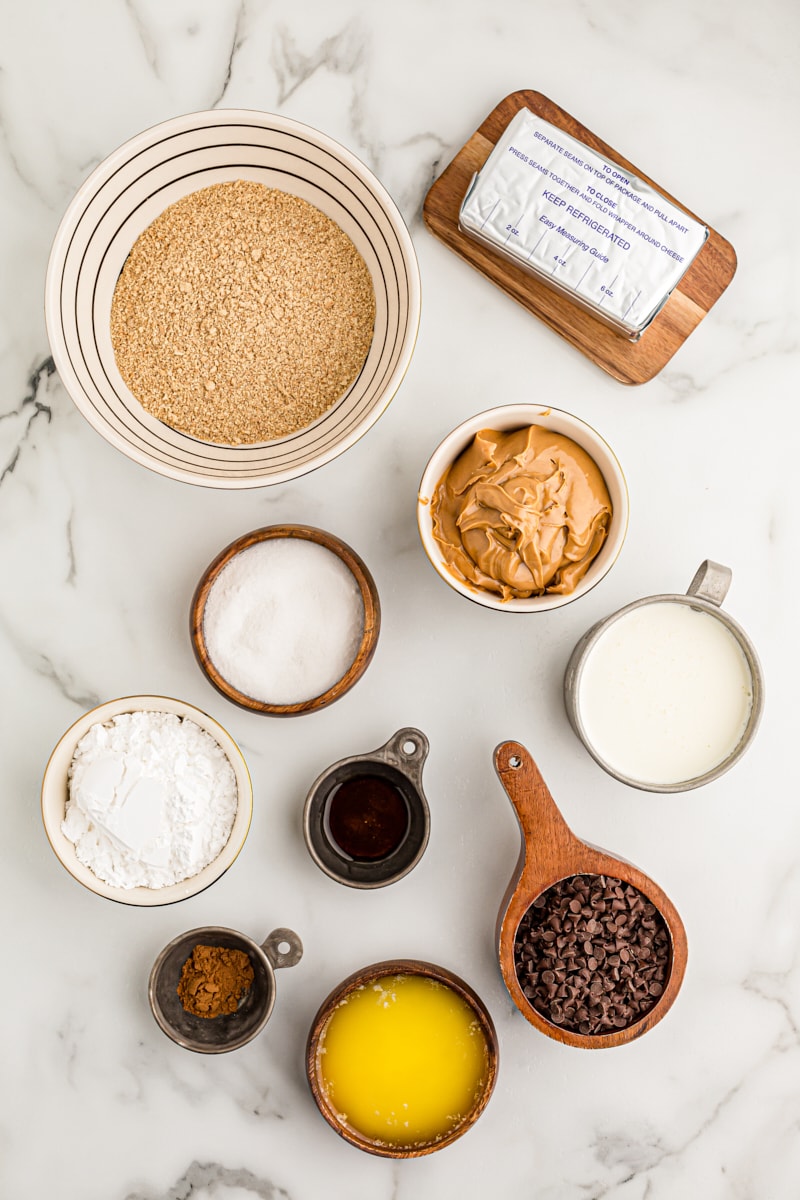 What You'll Need
Scroll down to the recipe card to find the ingredient quantities and recipe instructions.
For the Crust:
For the Filling:
How Many Whole Graham Crackers Do I Need for the Crumbs?
Graham crackers come in various sizes and shapes, so rather than counting the number of crackers you need, it's better to go by weight. You'll need 150 grams of graham crackers to make the crust.
How to Make Peanut Butter Chocolate Chip Pie
This recipe is so easy to put together, it's practically effortless. Here's what you'll need to do.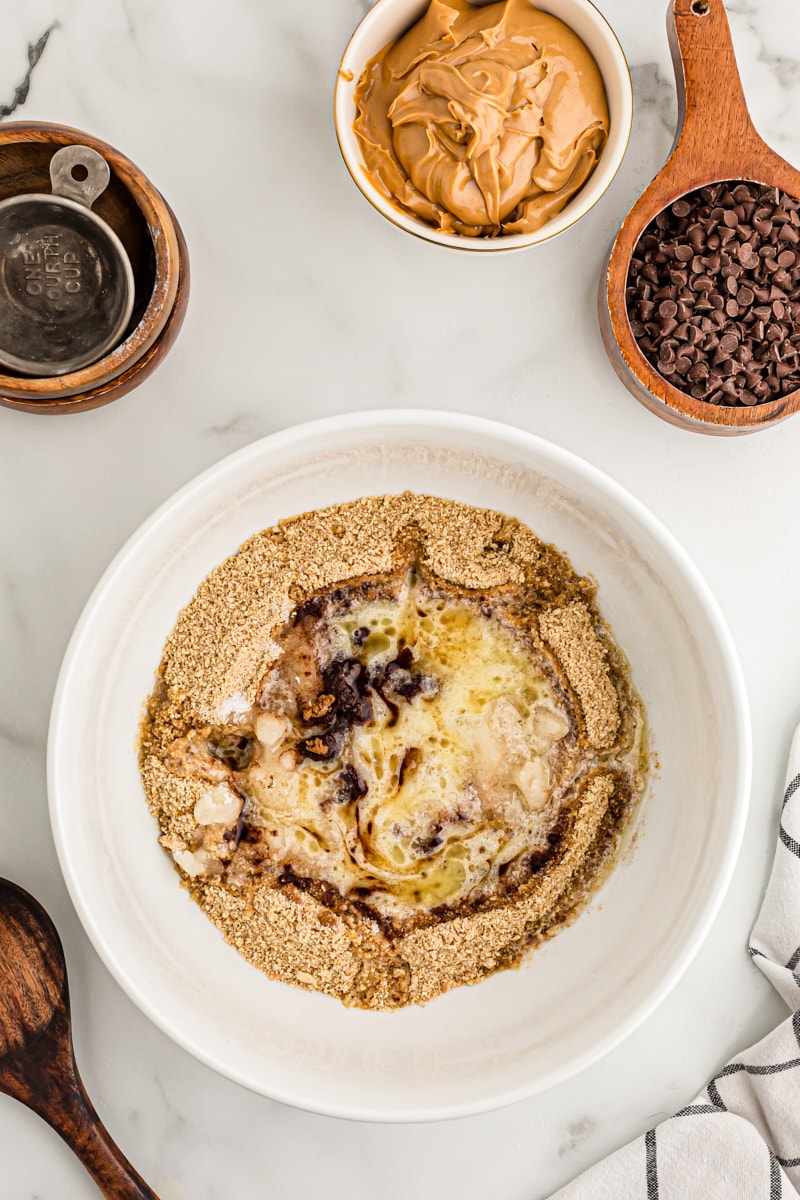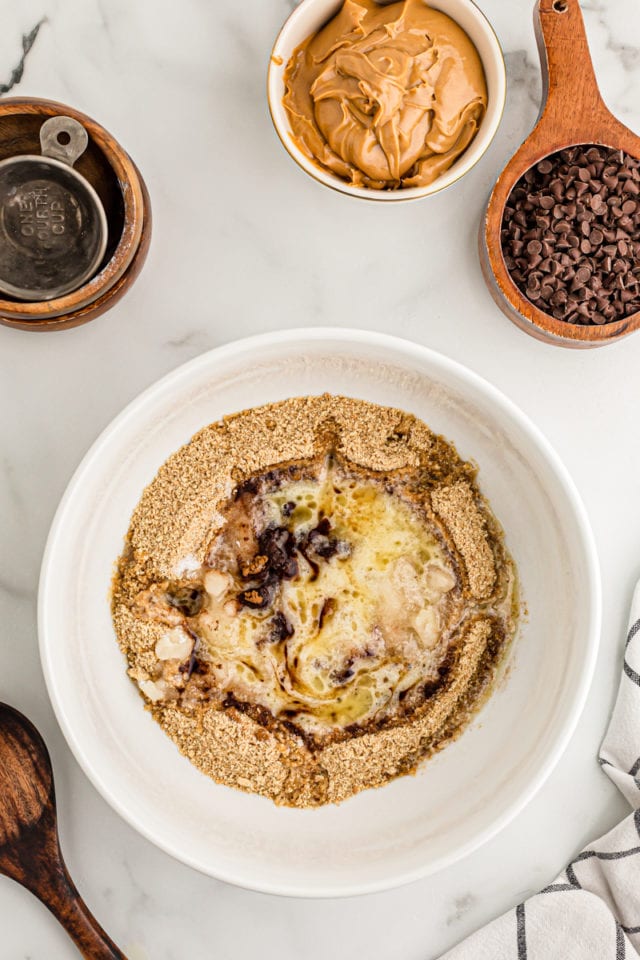 Prepare. Preheat your oven to 350°F.
Make the crust. Stir together the crust ingredients in a medium bowl, then press the mixture into the bottom and up the sides of a 9-inch pie pan.
Bake the crust. Place the pan in the oven and bake for 10 minutes. Let the crust cool before filling it.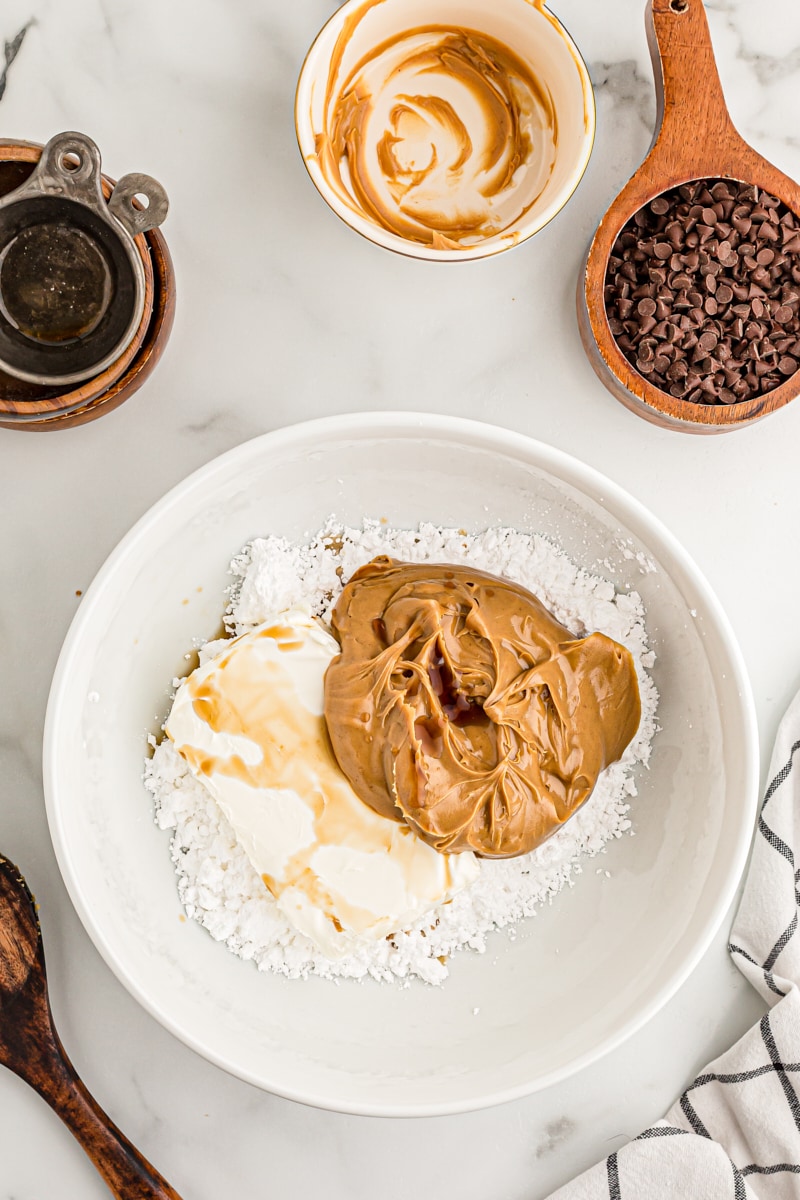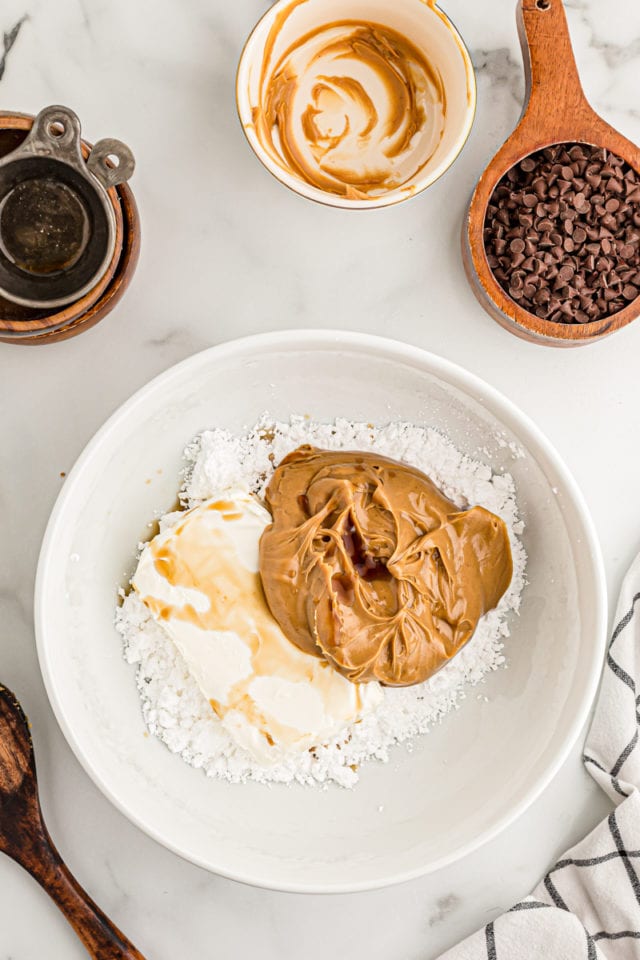 Beat the cream cheese mixture. Use an electric mixer on medium speed to beat the cream cheese, peanut butter, confectioners' sugar, and vanilla in a mixing bowl until everything is smooth and well-combined.
Beat the heavy cream. In a separate bowl, use an electric mixer with a whisk attachment to whip the heavy cream until soft peaks form.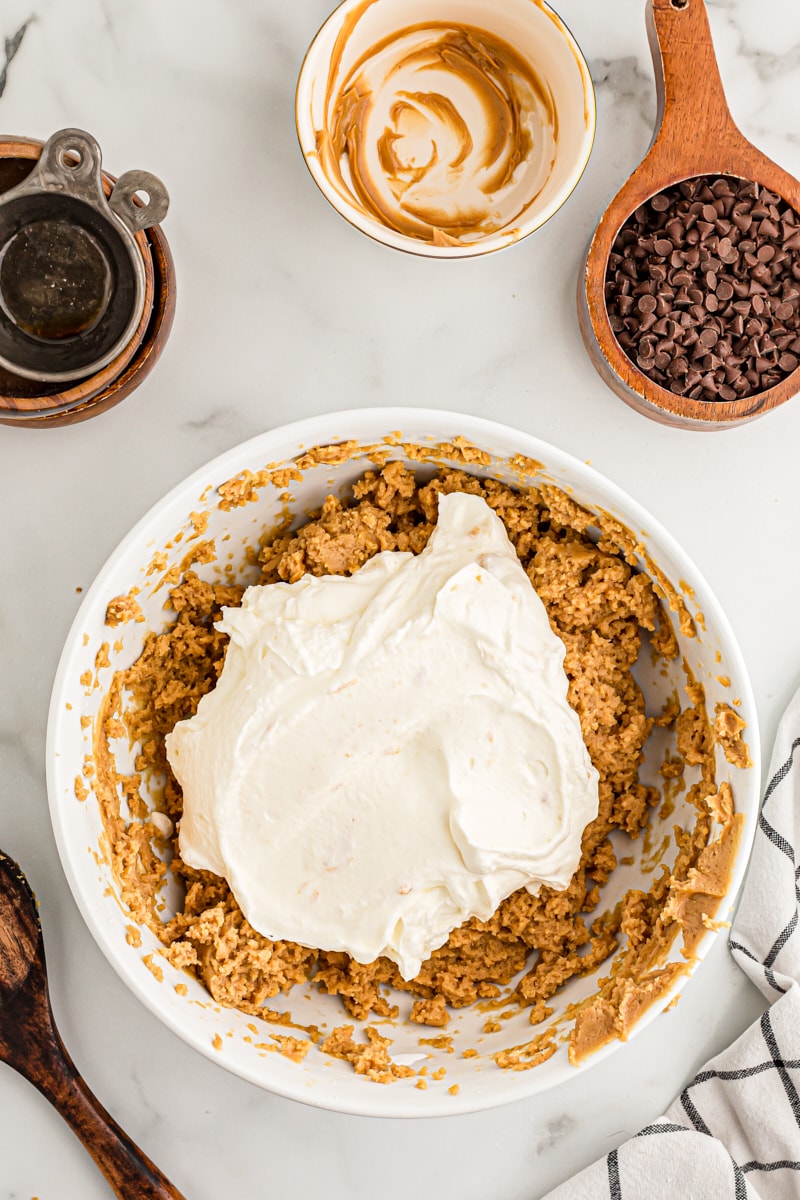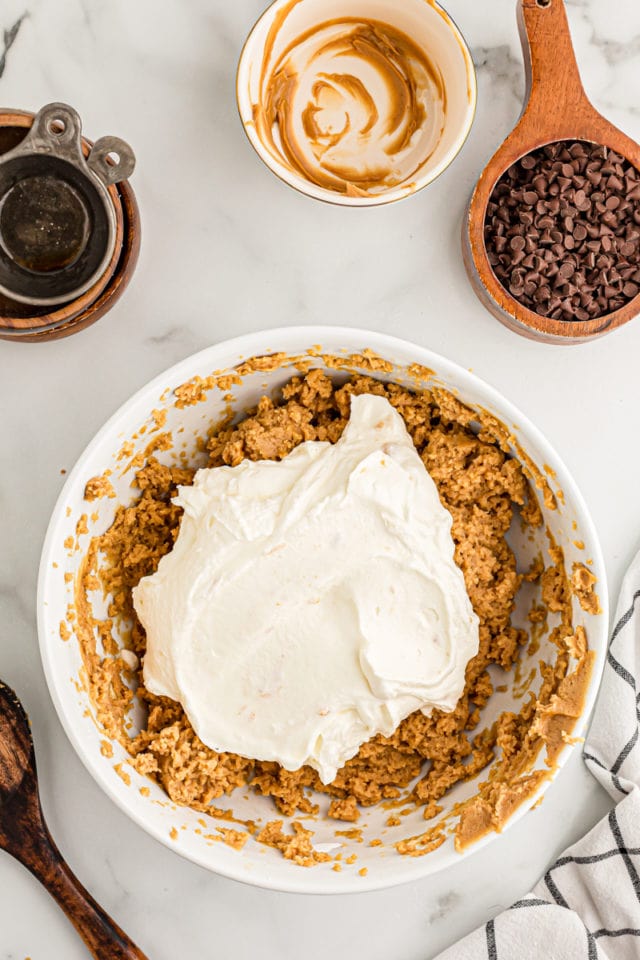 Assemble. Gently fold the whipped cream into the cream cheese mixture. Fold in the chocolate chips, then pour the filling into the crust.
Chill. Refrigerate for about 4 hours, or until the pie is set.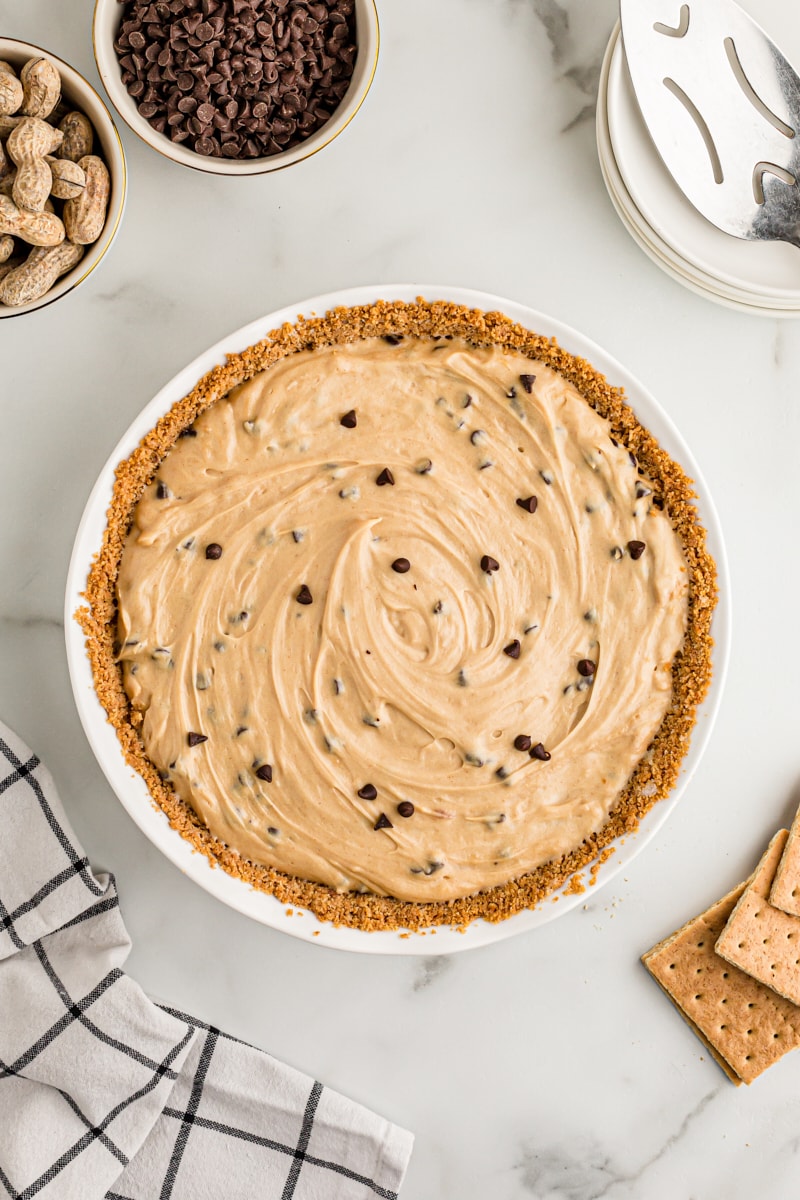 Tips for Success
Read over my baking tips for beginners, then follow these additional tips for a perfect peanut butter chocolate chip pie.
Skip the baking if needed. If you're short on time or don't want to turn on the oven, you can mix the crust as directed and refrigerate it while you make the filling.
Use room temperature ingredients. This will keep there from being little bits of unmixed cream cheese in your pie.
Know when soft peaks form. Soft peaks are when you lift the whisk, peaks briefly form, but then fall back into the bowl.
Be patient. The pie needs to be fully set before you slice it, otherwise it will ooze out all over the pie pan and plate!
Variations
As long as you keep the ratios in the filling the same, you have room to play around with the add-ins a bit. Chopped chocolate can be swapped in for the chocolate chips, or try using chopped peanut butter cups. For more peanut flavor, add chopped roasted peanuts or peanut butter chips.
Serving Suggestions
This peanut butter chocolate chip pie is perfect as-is, but if you're looking for some extra decadence, try topping it whipped cream, chocolate curls, peanut butter cups, or bananas.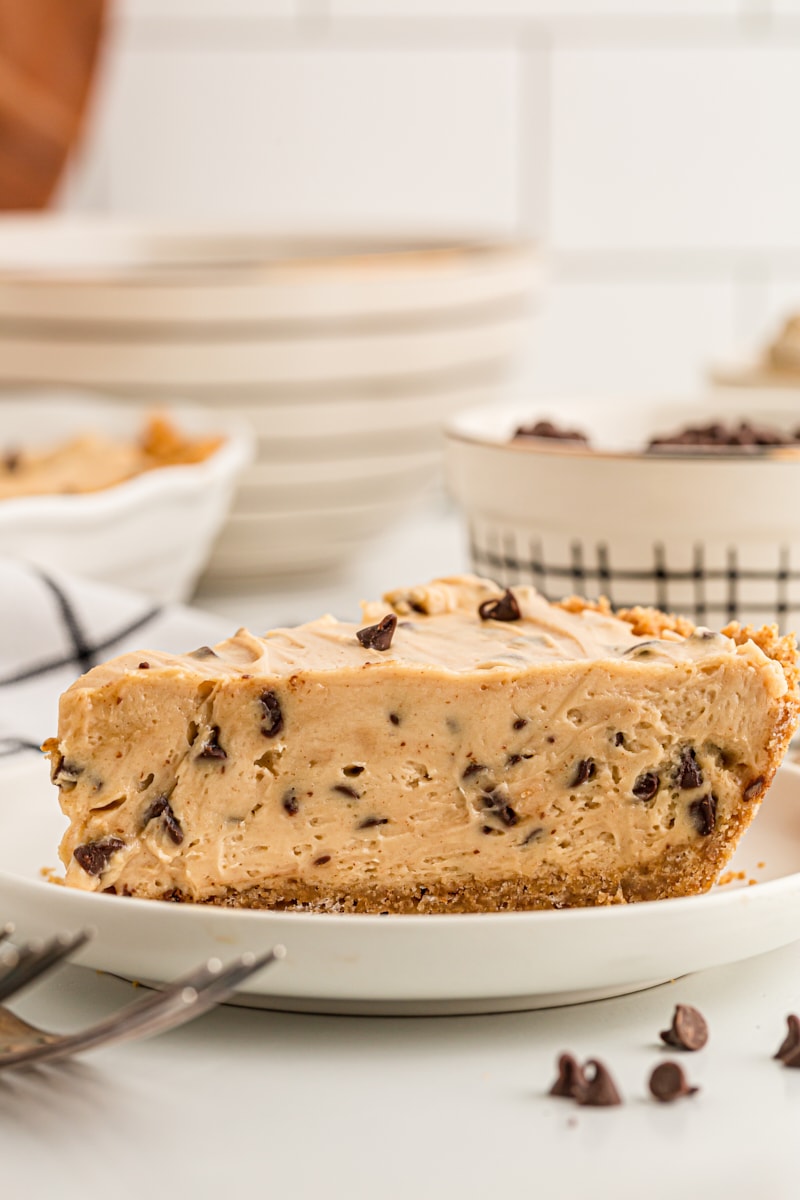 How to Store
This pie can be wrapped in the pie pan or stored in an airtight container in the refrigerator for up to 5 days. It should be stored chilled and not left at room temperature for prolonged periods of time.
Can This Recipe Be Frozen?
For longer storage, wrap the pie tightly with plastic wrap and freeze it for up to 2 months. Let it thaw overnight in the refrigerator before serving.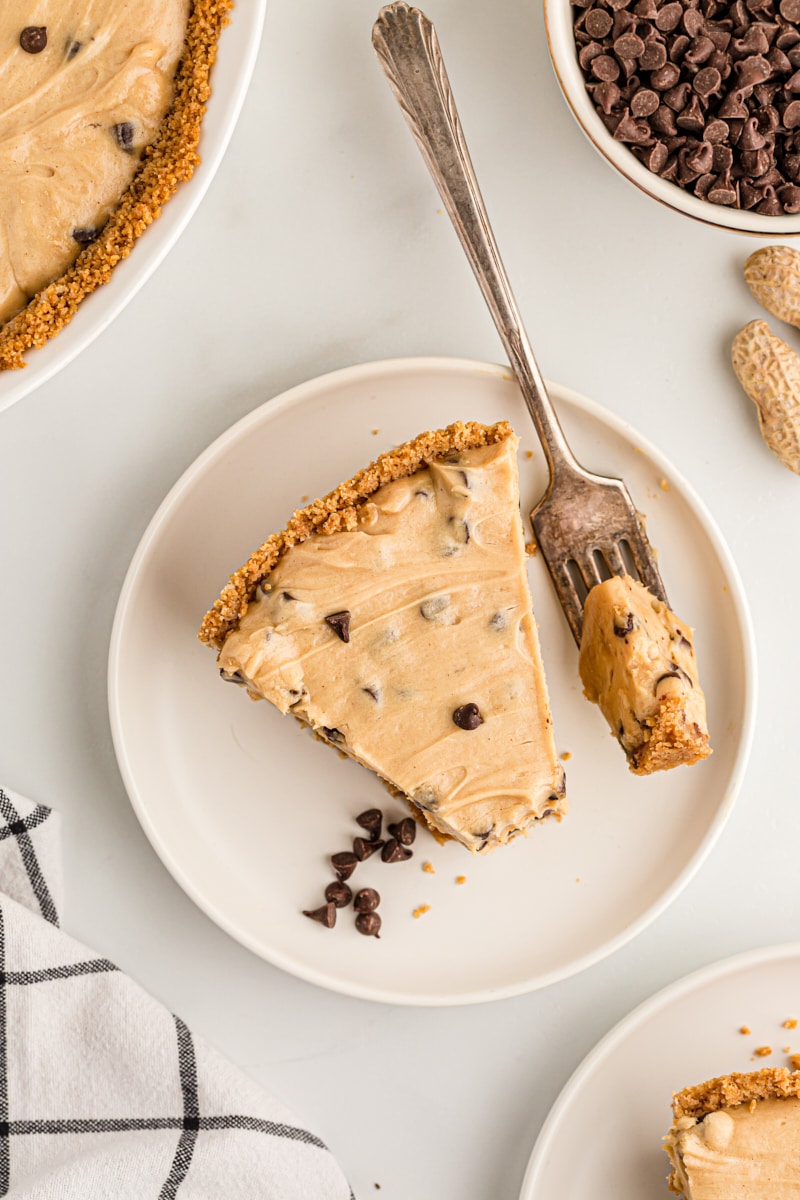 More Cool and Creamy Dessert Recipes