Peanut Butter Chocolate Chip Pie is wonderfully easy to make and even more delicious! It's a perfectly cool treat on a warm day. Or enjoy it year-round like I do!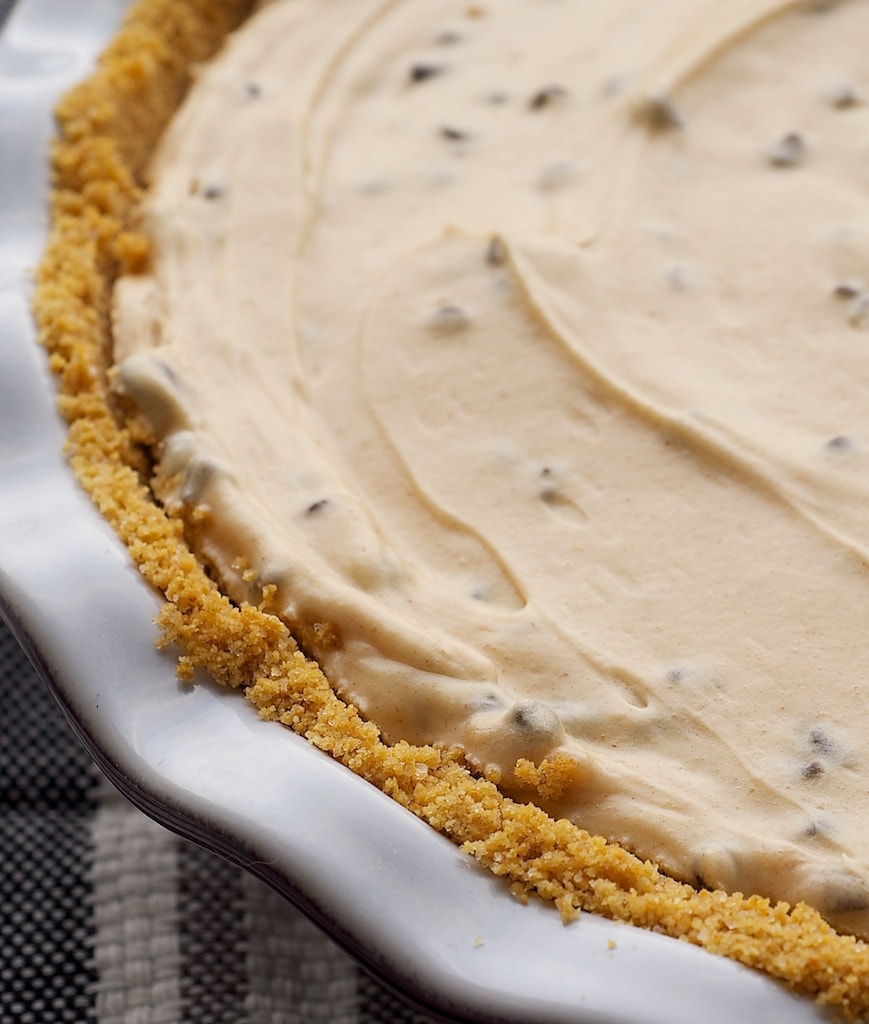 Summer is most assuredly the season for no-bake desserts and cold desserts. Not only is it nice to get a break from the hot oven, but those cold desserts are lovely to eat when it's scorchingly hot.
It's no secret that I adore the combination of peanut butter and chocolate. I use it in cookies, brownies, cakes, and anything else I can manage. A strong case could be made that there is no better friendship in the dessert world. It's surely in the top 5.

This recipe is one of my go-to summer recipes. It's one of those almost-no-bake recipes. You do need a little oven time for the crust, but it's just a few minutes. And it's totally worth it. It's a pretty standard graham cracker crust. But, it does have one addition that I just love for this pie – cinnamon. That little hint of cinnamon makes this pie a whole lot more interesting. If you're not convinced, you can certainly leave it out. But, did I mention how good it is?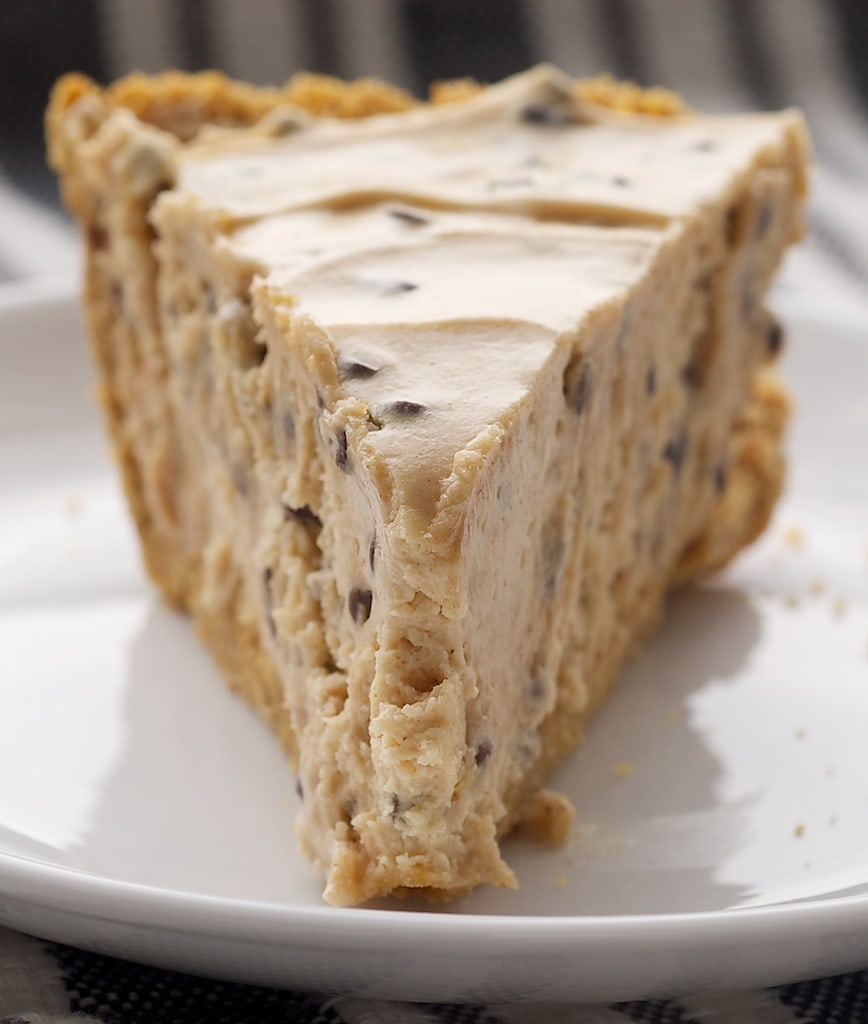 That lovely crust is filled with a creamy, cream cheese-y, peanut butter-y filling that I could enjoy all on its own. Be sure to use miniature chocolate chips so you can get more chocolate in each bite. You know my theory about more chocolate, right? That's always a good idea.
Find more pie recipes in the Recipe Index.