Here on BoB, I write often about my favorite flavor combinations. (Hello, chocolate and peanut butter!) One of my favorites shows up a little less frequently, although it is still near the top of my list.
Blueberries and cream cheese are pretty magical together. To be more specific, I'm talking about blueberries and sweetened cream cheese. There's just something about the sweetness of the berries with the creamy, sweet, tart cream cheese that I can't resist!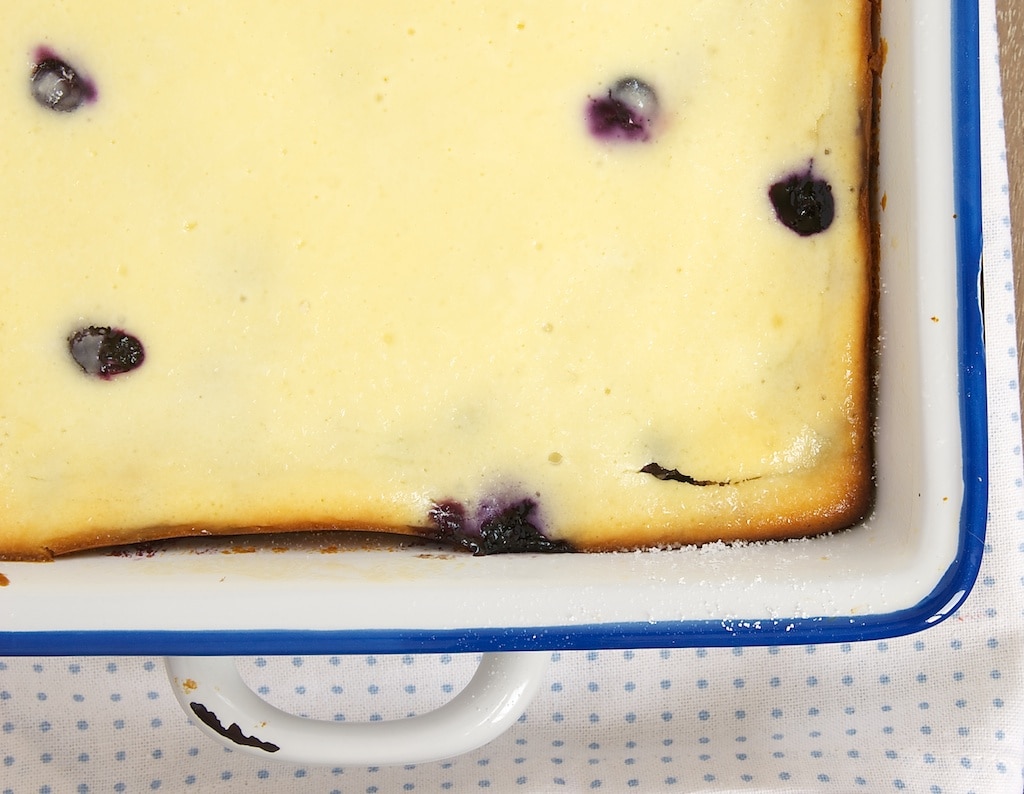 These cheesecake bars are a perfect example of that combo at its best. It all starts with a simple, buttery oat crust. That's topped with fresh blueberries and a cream cheese filling flavored with a bit of fresh lemon juice. This is all I want a summer dessert to be!
I served these with a simple sprinkling of confectioners' sugar. As you may be able to tell by the photos, that sugar tends to soak into the bars, so just be sure to add it just as you're serving. Or, skip the garnish and enjoy these without anything extra. You'll be more than happy either way.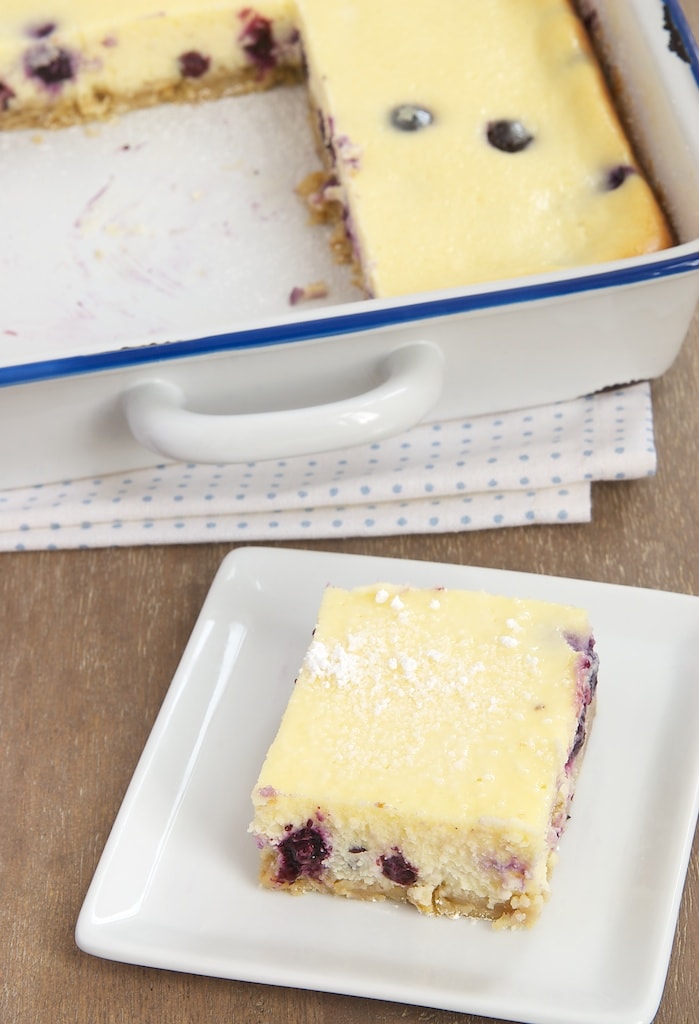 If you're a fan of blueberries and cream cheese, too, then be sure to try these recipes: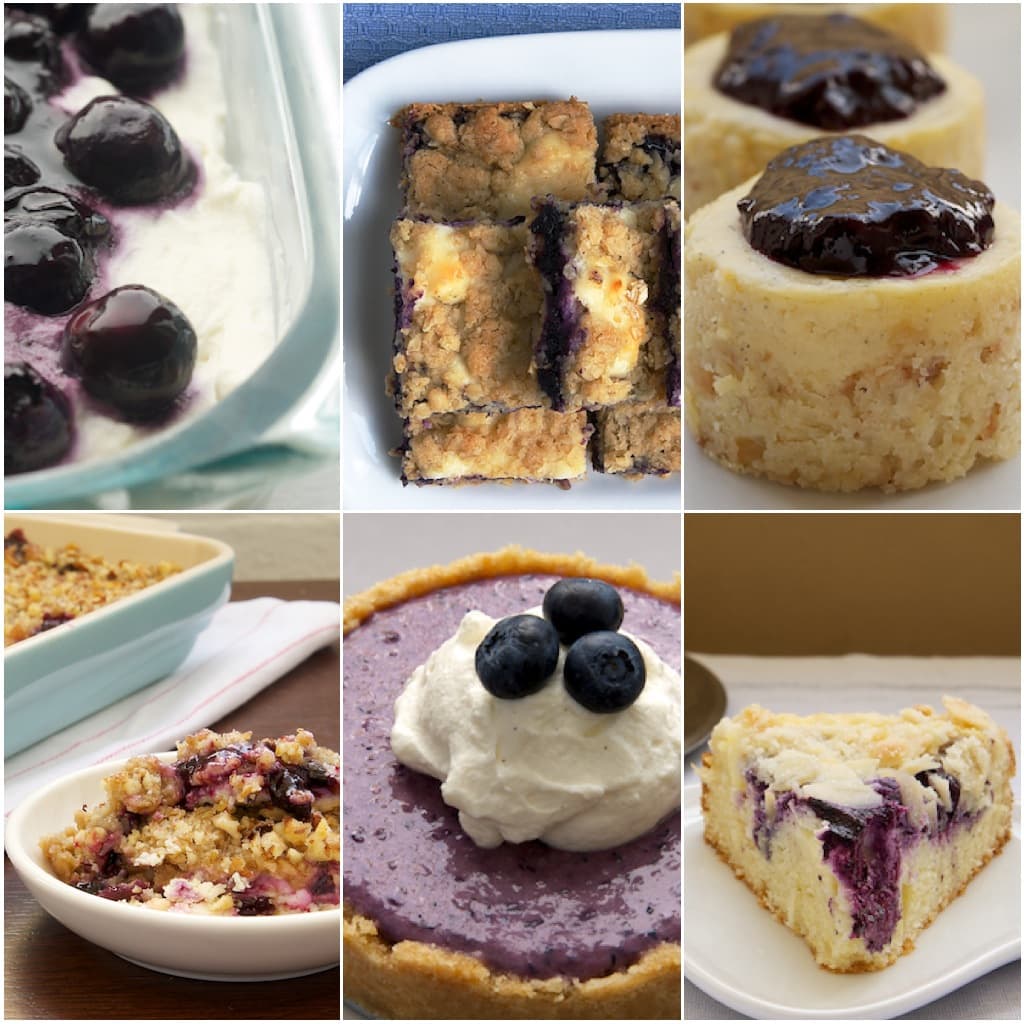 Clockwise from top left: Blueberry Jamboree, Blueberry Jam Cream Cheese Bars, Vanilla Bean Mini Cheesecakes with Blueberry Sauce, Blueberry Cream Cheese Coffee Cake, No-Bake Blueberry Cheesecakes, Blueberry Cream Cheese Crisp
Find more cheesecake recipes in the Recipe Index.