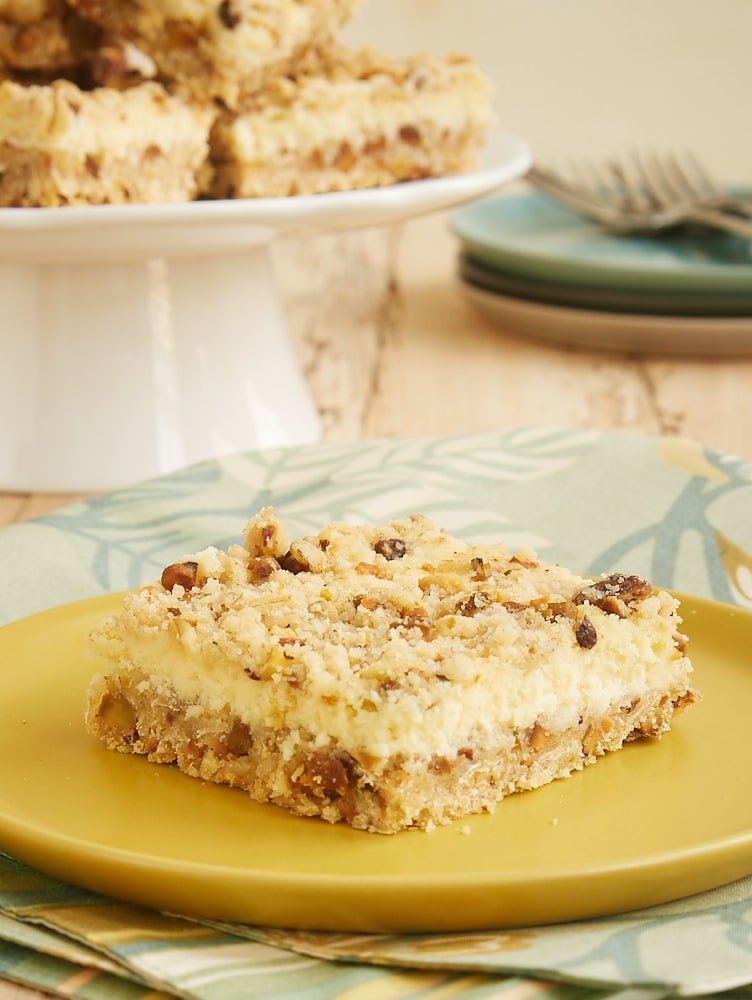 Lemon desserts are a welcome treat any time of year, but I especially crave them in the winter time. The fresh, bright flavor of lemons is just the thing sometimes on a cold and gray day.
These cheesecake bars feature lemon in a big way, with plenty of juice in the filling and a bit of zest in the shortbread crust and crumb topping. Also in the crust and crumb, you'll find a good dose of pistachios, which serve as a perfect complement to all of that lemon flavor.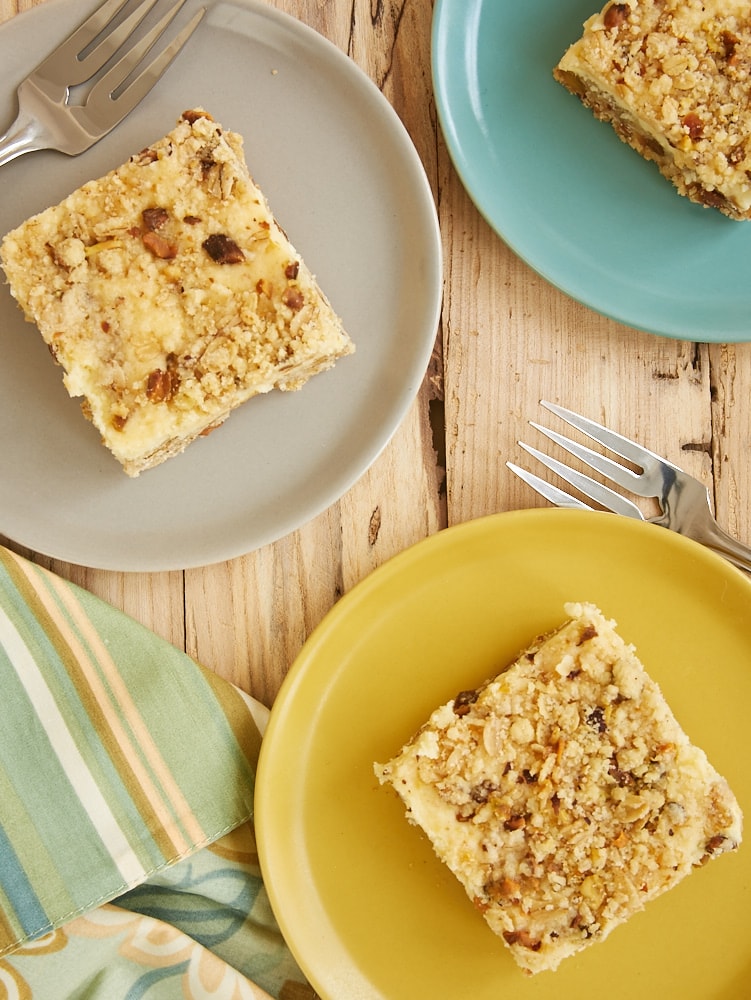 You'll notice in the recipe that I suggest juicing one or two lemons for the filling. I'll let you make that choice when you make them. I like to use two lemons for a little stronger lemon flavor, but one will provide a more subtle flavor if you prefer. I'll confess that I've grown to love lemon more than I did several years ago, but I still don't want to be overwhelmed by the flavor. That being said, I still prefer two lemons in the filling.
For a little variety, you can substitute another nut in the crust and crumb. Almonds, pecans, macadamias, or most any nut would be great choices. Or simply leave them out if you want a nut-free dessert.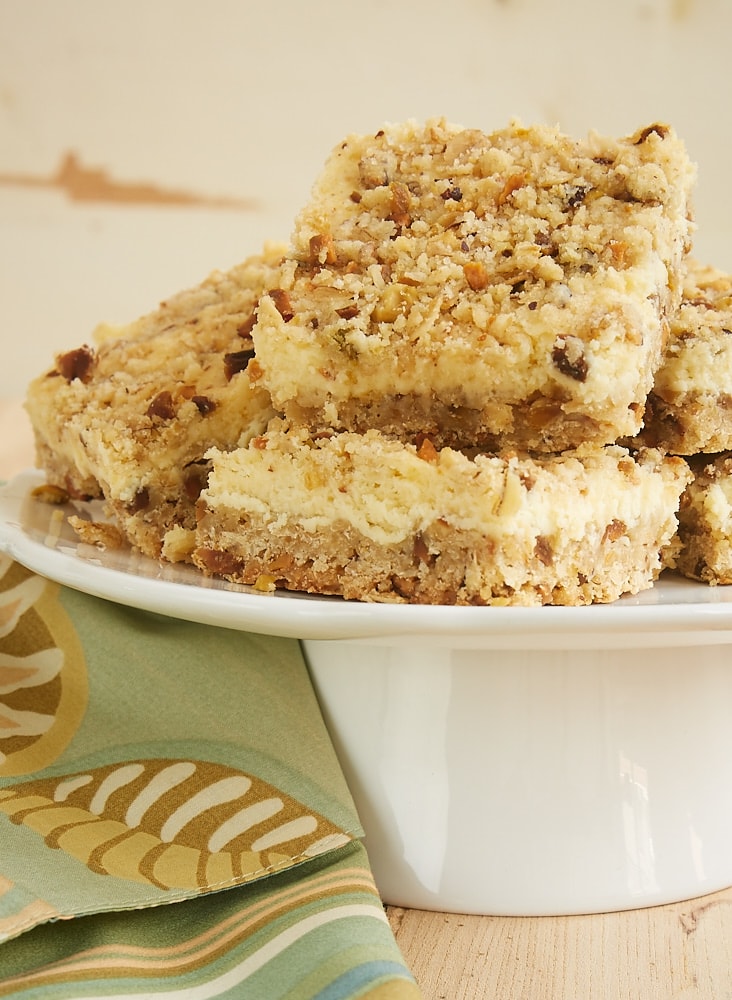 Whenever I share a dessert with a shortbread crust, I try to share a few tips for making it. With that kind of crust, it's especially important to measure ingredients accurately. Too much flour will definitely result in a less than ideal outcome. (Click here to see my tips for measuring flour.)
I like to mix these kinds of crusts with my fingers. You'll start with cold butter, but the heat from your fingers will warm it enough to make mixing easier and quicker. Remember that the mixture will be crumbly after it's combined. Once you can grab a bit of the mixture, press it together, and it holds, it's ready. If not, keep mixing a bit longer. If all else fails, you can add a little bit of water (start with 1/2 teaspoon and add just a little at a time until it holds) to help it hold together.
These sweet, tart, nutty bars are such a bright, refreshing treat. They're just the thing when you're craving a sweet citrus dessert without a lot of fuss.
Find more cheesecake recipes in the Recipe Index.