I think baking cheesecake is a bit intimidating to a lot of people. I used to be one of those people. But, after diving in and making a few, I realized that they really aren't that hard to bake.
If you're still on the fence, mini cheesecakes can be a bit less intimidating. If nothing else, there's a lot less baking time involved. And, a lot less surface for those annoying cracks.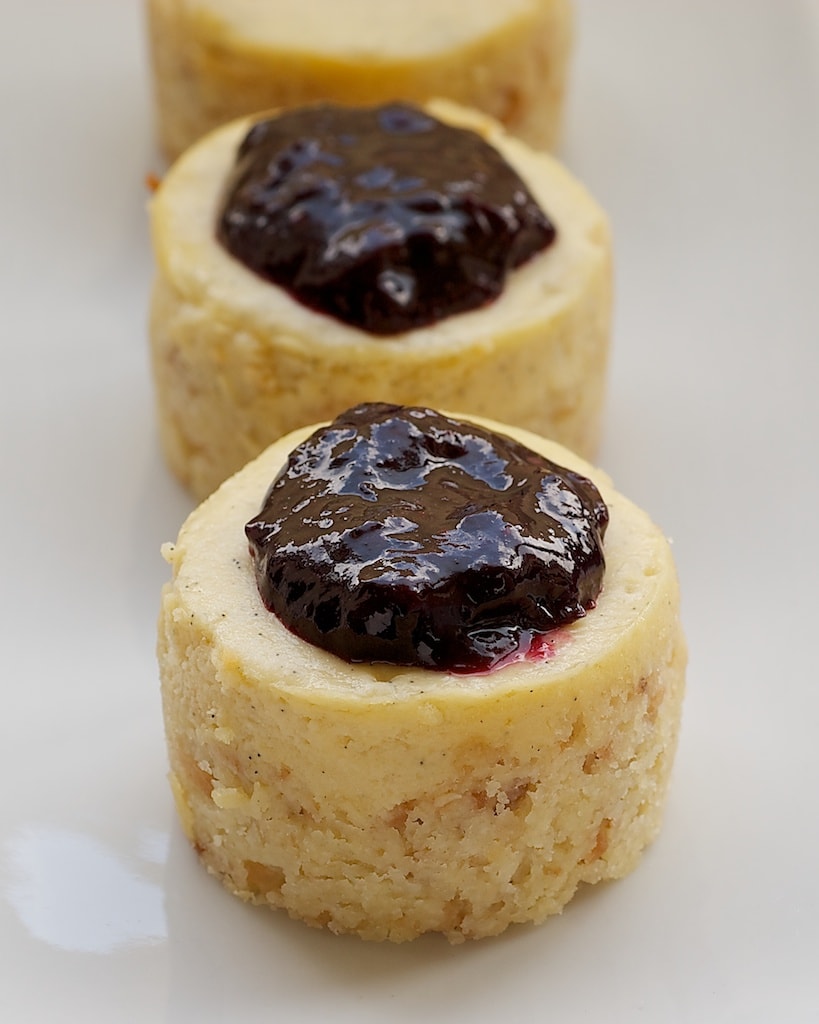 You can use mini muffin pans for these, but you can also use one of my favorite things – a mini cheesecake pan. They make little treats that are just the right size. Plus, when they're baked and cooled, the bottom pushes up easily to remove perfect mini cheesecakes.
There are so many things I love about these. One of my favorite things is the toasted coconut in the crust. The cheesecakes themselves feature another of my favorites – vanilla beans. On top of all that, each one is topped off with a sweet blueberry sauce. They're pretty much perfect for a cool summer treat.