I do hope you all like blueberries, because there have been a lot of them on BoB recently. (Remember this? Or this?) I really do like them, which is a good thing because our CSA is keeping me well stocked this summer.
Speaking of summer, New York City has been having quite the summer lately. We're talking temperatures so high that I just want to stay inside and sit in the path of our air conditioning vents. On those kinds of days, the last thing I want to do is turn on the oven. That's when recipes like this one are your best bet for making a homemade dessert.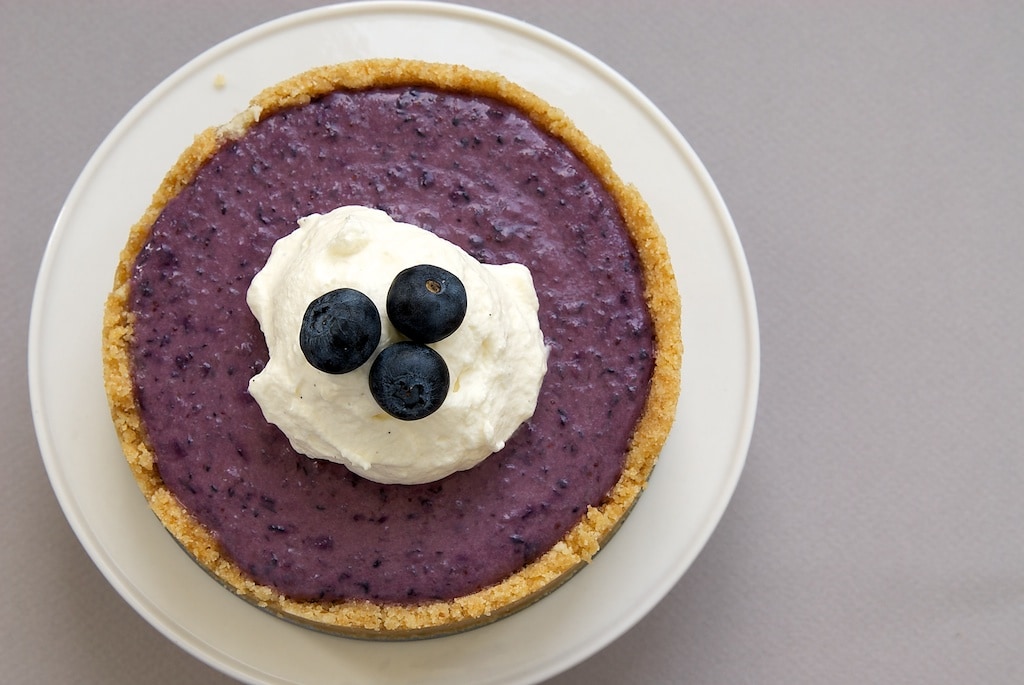 I was inspired by this recipe I found at My Recipes. While I liked the idea of their presentation, I had my doubts about it actually working. Scooping out cheesecakes from a muffin pan sounded like a gamble to me. So, I simplified a bit with a couple of small springform pans that I hadn't used in far too long.
The crust is a simple combination of crushed vanilla wafers and melted butter. The beauty of a cookie crust is its simplicity. Cookies and butter. That's it. The cookies are usually sweet enough that you don't need more sugar. Baking the crust will help it set a bit better, but it's summer, people. Just stick it in the freezer or refrigerator, and it will be fine.
I often have partial containers of berries during the summer. If you don't have a full pint of blueberries, you can easily make just one cheesecake by halving the recipe.
Find more no-bake recipes in the Recipe Index.
This post contains affiliate links. If you make a purchase through one of the links, I'll receive a
small commission at no additional cost to you.