July 22, 2013
No-Bake Blueberry Cheesecakes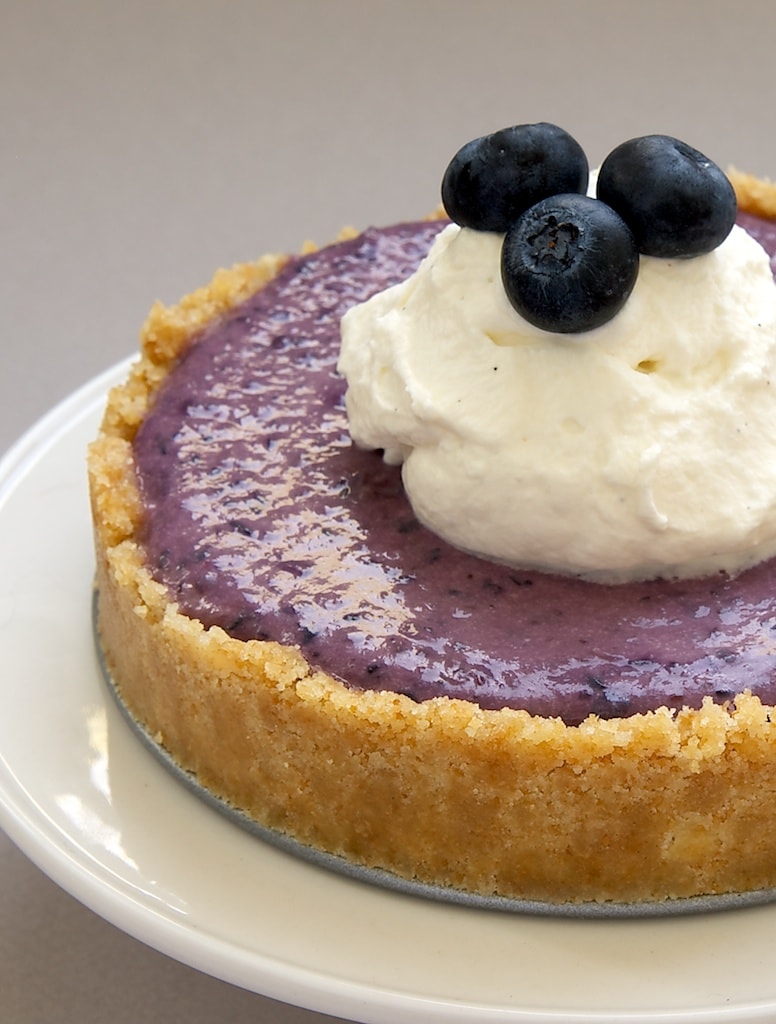 I do hope you all like blueberries, because there have been a lot of them on BoB recently. (Remember this? Or this?) I really do like them, which is a good thing because our CSA is keeping me well stocked this summer.
Speaking of summer, New York City has been having quite the summer lately. We're talking temperatures so high that I just want to stay inside and sit in the path of our air conditioning vents. On those kinds of days, the last thing I want to do is turn on the oven. That's when recipes like this one are your best bet for making a homemade dessert.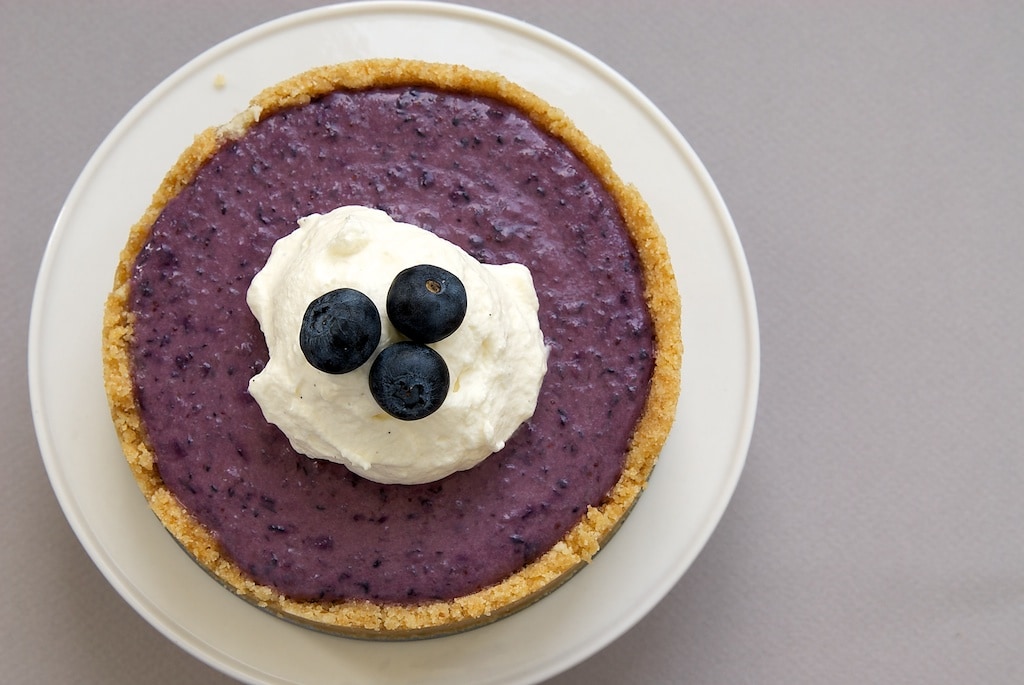 I was inspired by this recipe I found at My Recipes. While I liked the idea of their presentation, I had my doubts about it actually working. Scooping out cheesecakes from a muffin pan sounded like a gamble to me. So, I simplified a bit with a couple of small springform pans that I hadn't used in far too long.
The crust is a simple combination of crushed vanilla wafers and melted butter. The beauty of a cookie crust is its simplicity. Cookies and butter. That's it. The cookies are usually sweet enough that you don't need more sugar. Baking the crust will help it set a bit better, but it's summer, people. Just stick it in the freezer or refrigerator, and it will be fine.
I often have partial containers of berries during the summer. If you don't have a full pint of blueberries, you can easily make just one cheesecake by halving the recipe.
Find more no-bake recipes in the Recipe Index.
This post contains affiliate links. If you make a purchase through one of the links, I'll receive a
small commission at no additional cost to you.
No-Bake Blueberry Cheesecakes
Yield: 2 4 & 1/2-inch cheesecakes
Prep Time:30 minutes
A cookie crust and a simple no-bake berry filling make these No-Bake Blueberry Cheesecakes a perfect berry season treat!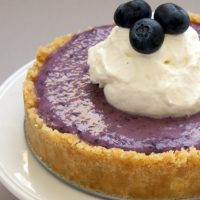 Ingredients:
For the crust:
5 ounces finely crushed vanilla wafers (about 40 cookies)
4 tablespoons unsalted butter, melted
For the filling:
8 ounces cream cheese, at room temperature
3/4 cup granulated sugar
1 teaspoon vanilla extract
zest of 1 lemon
1 pint blueberries (2 to 2 & 1/2 cups)*
For garnish:
Directions:
To make the crust:
Mix together the vanilla wafer crumbs and melted butter until the mixture is combined and the crumbs are moistened.
Divide the crust mixture evenly between two 4 & 1/2-inch diameter springform pans. Press into the bottom and about halfway up the sides of each pan.
Set the pans in the freezer for 30 minutes or in the refrigerator for at least 2 hours.
To make the filling:
Place the cream cheese, sugar, vanilla, and lemon zest in the bowl of a food processor. Pulse until combined.
Add the blueberries and pulse until thoroughly mixed.
Divide the filling between each prepared crust. Cover and refrigerate overnight.
Remove the sides of the pans before serving. Garnish with whipped cream and blueberries if desired.