November 17, 2008
Chocolate Pecan Cheesecake Bars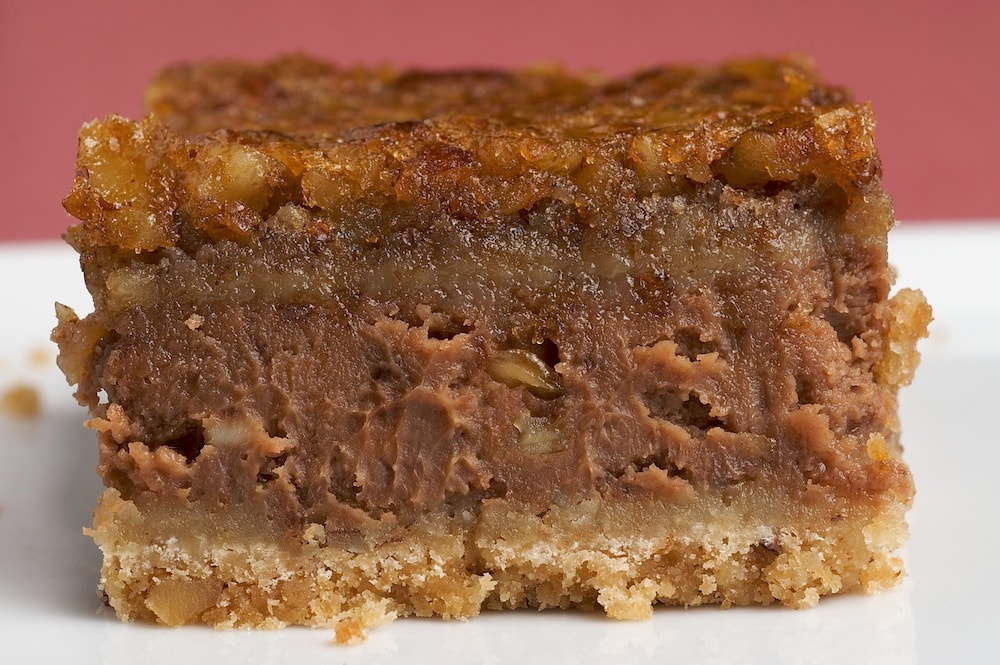 Some of you may have noticed that I've been absent of late from BoB. I have many excuses, but I won't get into all of that. The important thing is that I finally share with all of you some of the things I've been baking.
First up are these amazingly delicious bars. Imagine a buttery pecan crust. Now, let's put some cheesecake on top of that. But not just any cheesecake – chocolate cheesecake. Sounds good, huh? Well, how about a pecan pie layer on top of that? I know!!!

I knew immediately when I saw this recipe, courtesy of Paula Deen (who else?) that I had to make it. It's like she developed it especially for me. I can't think of many things I like more in the sweets department than chocolate, pecans, and cheesecake.
These are beyond delicious. I shared these with a friend who, like me, is a fan of all things pecan. He later informed me that he wanted them again for his birthday. It is rare that I bake the same recipe more than once, but these will definitely be an exception.
Chocolate Pecan Cheesecake Bars
Yield: 24 2-inch bars
Prep Time:30 minutes
Cook Time:1 hour 10 minutes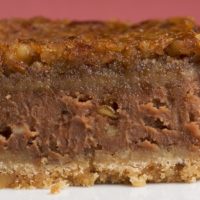 Ingredients:
1 & 1/2 cups all-purpose flour
1 & 1/2 cups firmly packed brown sugar, divided into 3/4 cup portions
1/2 cup unsalted butter, softened
2 cups finely chopped pecans, divided into 1/2 cup & 1 & 1/2 cups
16 ounces cream cheese, softened
1/2 cup granulated sugar
4 large eggs, divided
4 ounces semisweet chocolate, melted and cooled
2 teaspoons vanilla extract
1/2 cup light corn syrup
1/3 cup unsalted butter, melted
Directions:
Preheat oven to 350°. Line a 13″x 9″ baking pan with foil. Grease or spray foil.
Combine flour and 3/4 cup brown sugar. Cut in softened butter until mixture is crumbly. Stir in 1/2 cup chopped pecans. Press mixture into bottom of pan. Bake for 10 minutes.
Using an electric mixer on medium speed, combine cream cheese and granulated sugar until smooth. Add 1 egg and beat until combined. Stir in chocolate and vanilla extract. Pour over baked crust. Bake 15 minutes. Allow to cool for 10 minutes.
Whisk together 3/4 cup brown sugar, corn syrup, melted butter, and 3 eggs. Stir in 1 & 1/2 cups chopped pecans. Pour over cream cheese mixture. Bake for 40-45 minutes, or until center is set. Cool completely in pan. Cut into squares and serve.