If you love spiced desserts, then don't miss these Spiced Cheesecake Bars with plenty of spices in both the crust and the filling!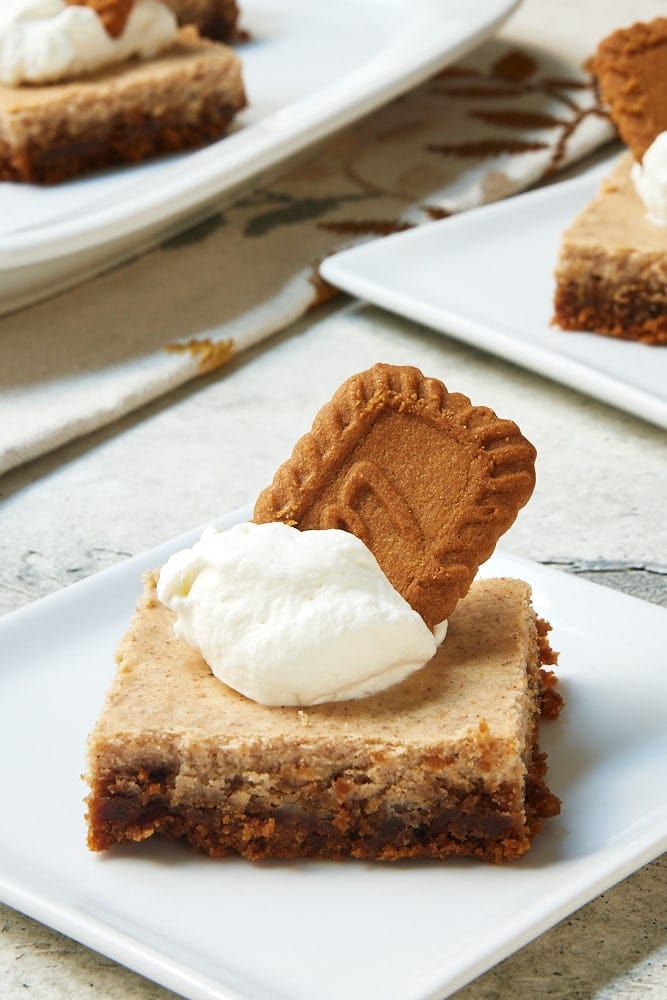 I can never resist desserts loaded with lots of spiced flavor. Those warm, comforting flavors are just irresistible, especially in the fall and winter. Combine those great flavors with cheesecake, and there's no way I'm not helping myself to a generous serving.
These Spiced Cheesecake Bars have plenty of spices in both the crust and the filling. For the crust, I like to use speculaas cookies for their incredible flavor. You most likely know those as Biscoff cookies, but there are some other brands available, too. You can also try other spiced cookies like gingersnaps or cinnamon graham crackers. (Be sure to see my tips for making a cookie crumb crust.)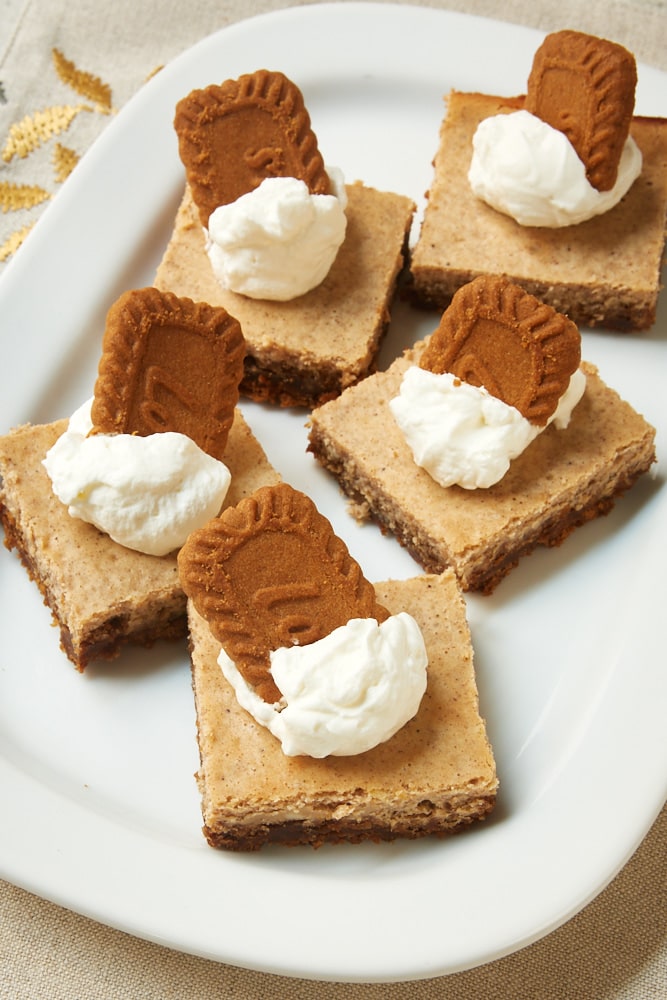 The cheesecake filling has its own great blend of spices. This is a combination I use frequently, but feel free to adjust if you prefer something a little different. If you have a spice blend you like to use, that will work, too. I often have a batch of Fall Spice Blend on hand for just this kind of recipe.
When it's time to serve these bars, top them with a simple sweetened whipped cream. I also like to add half of a speculaas cookie on top for aesthetic purposes and for an excuse to have more of those cookies.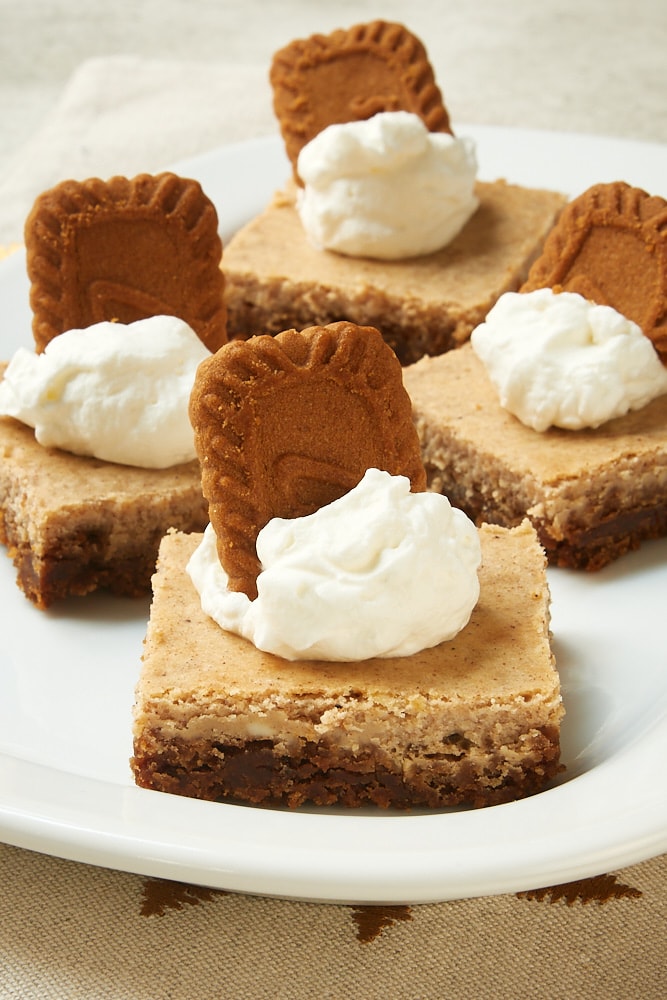 If you're really into the whole spiced thing, try adding a little cinnamon to your whipped cream when you add the sugar. Then you'll for sure have a spice lover's dream dessert!
Find more cheesecake recipes in the Recipe Index.
More Spiced Cheesecake Recipes