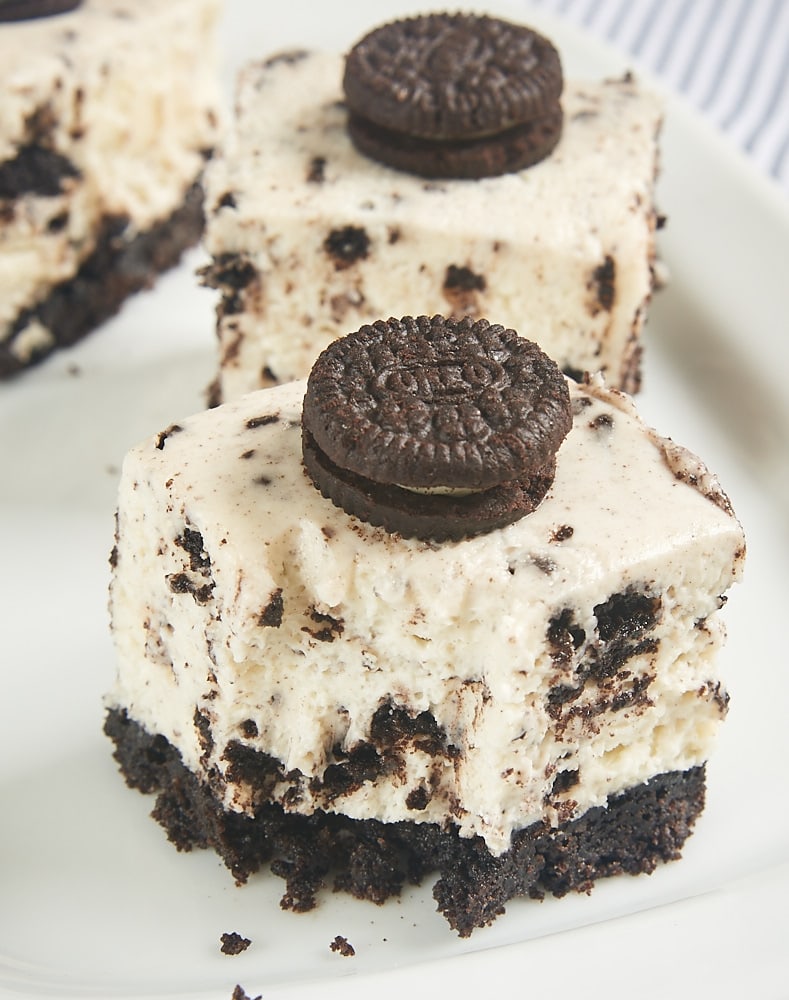 While I don't often eat store-bought cookies, I do love to bake with them. They're great for simple cookie crusts or more significant uses like the Oreos in these fantastic cheesecake bars.
Dessert doesn't get much simpler than this. A simple cookie crust. A no-bake cheesecake filling. Lots and lots of Oreos. This is winning, my friends.

You can certainly serve these bars just as they are. I couldn't resist topping them with mini Oreos for a little garnish. If you have leftover cookie crumbs, then you could also sprinkle those on top of the finished bars.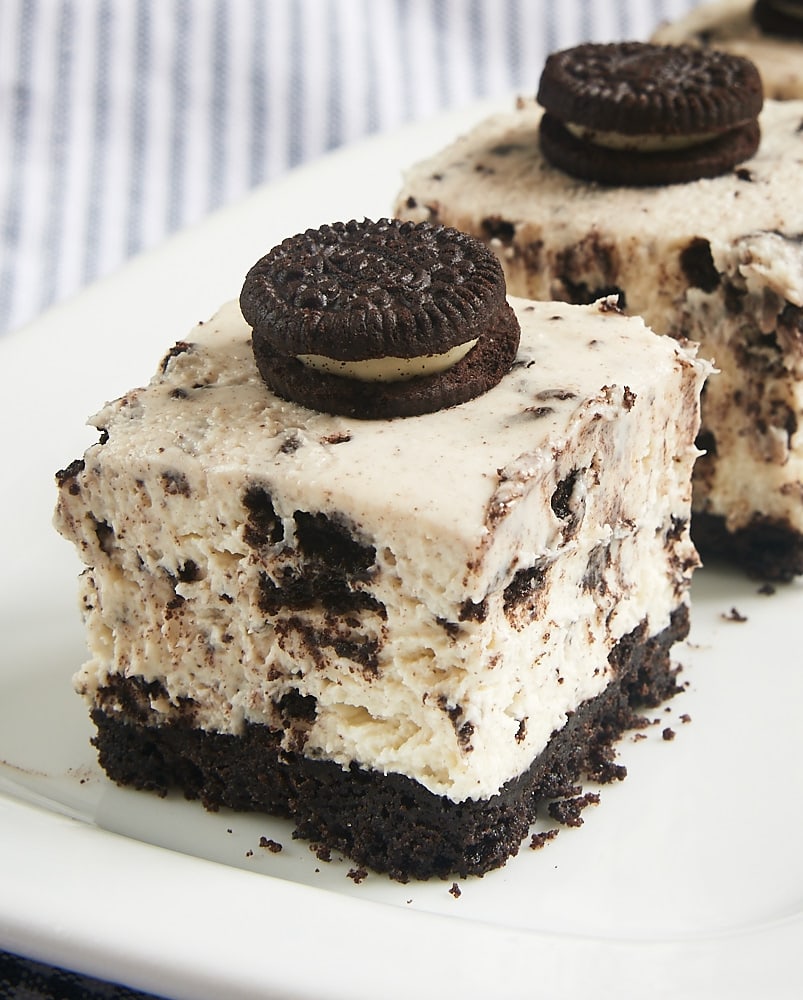 For a little something different, you can also make this recipe as a pie or tart. You'll need a 9-inch round pie or tart pan to do that. I just really like the idea of bars for a simpler presentation. They're pretty irresistible, regardless of how you decide to make them.
I included a no-bake alternative for the crust in the recipe for those times you just can't bear to turn on the oven, even for a few minutes. The baked crust will hold up better, but that's the only real difference.
To put it simply, these cheesecake bars are delicious. The big chocolate flavor and creamy filling of Oreos were just made for the cheesecake treatment. The taste reminds me a lot of a cookies and cream milkshake I used to get at a little drive-in in my hometown. It's thick and soft and creamy and full of big bites of dark chocolate cookies. Perfection!