These from-scratch Cherry Cheesecake Bars feature a swirl of fresh cherries in a sweet, simple cheesecake bar.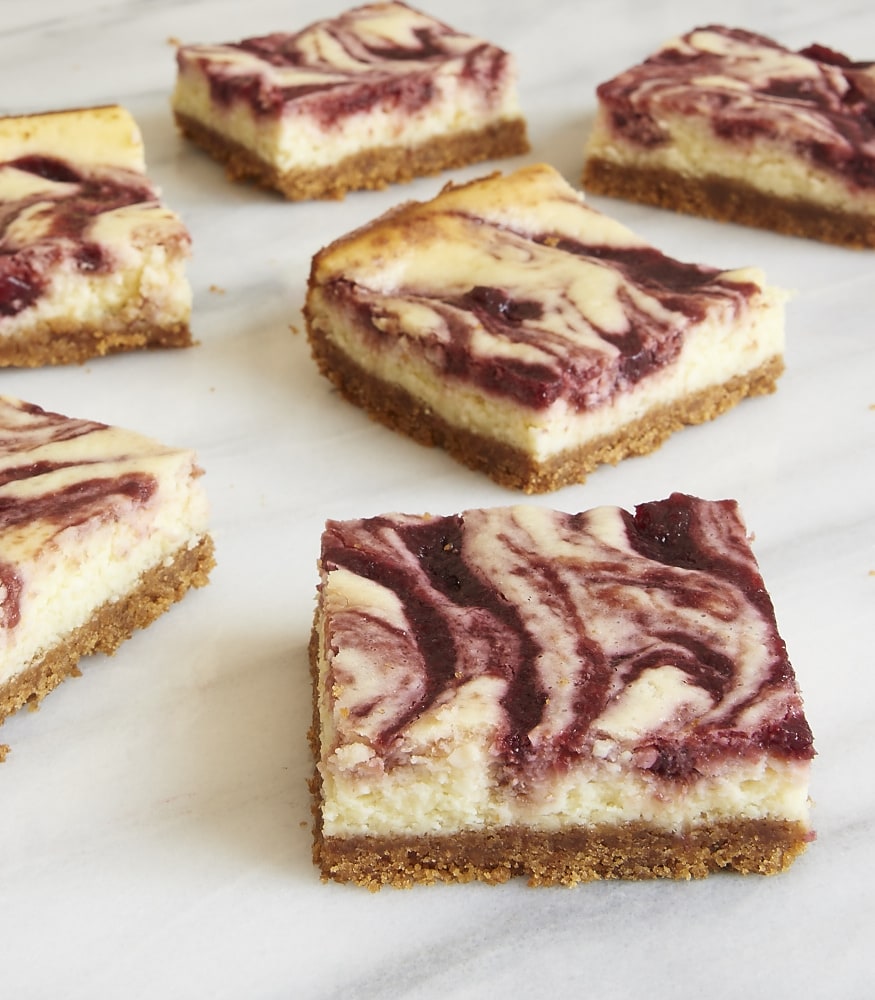 My first cheesecake experiences happened in my childhood and were all thanks to that no-bake mix topped off with a can of cherry pie filling. And I have to tell you that I felt quite strongly that it couldn't get any better than those cheesecakes. Now, of course, I've seen the cheesecake light with the sheer joy (and surprising low effort!) of homemade versions.

Recently, I got my first bunch of cherries of the summer. My usual fresh fruit habit is to grab up whatever is in season without really knowing what I'll do with it. But as soon as I saw those cherries, I knew I wanted to try a bit of a twist on a cherry-topped cheesecake.
I opted for bars instead of a traditional round cheesecake. Baking cheesecake in bar form allows you to cut way back on oven time. That's a plus on a hot day or even when you just want to speed up the baking process.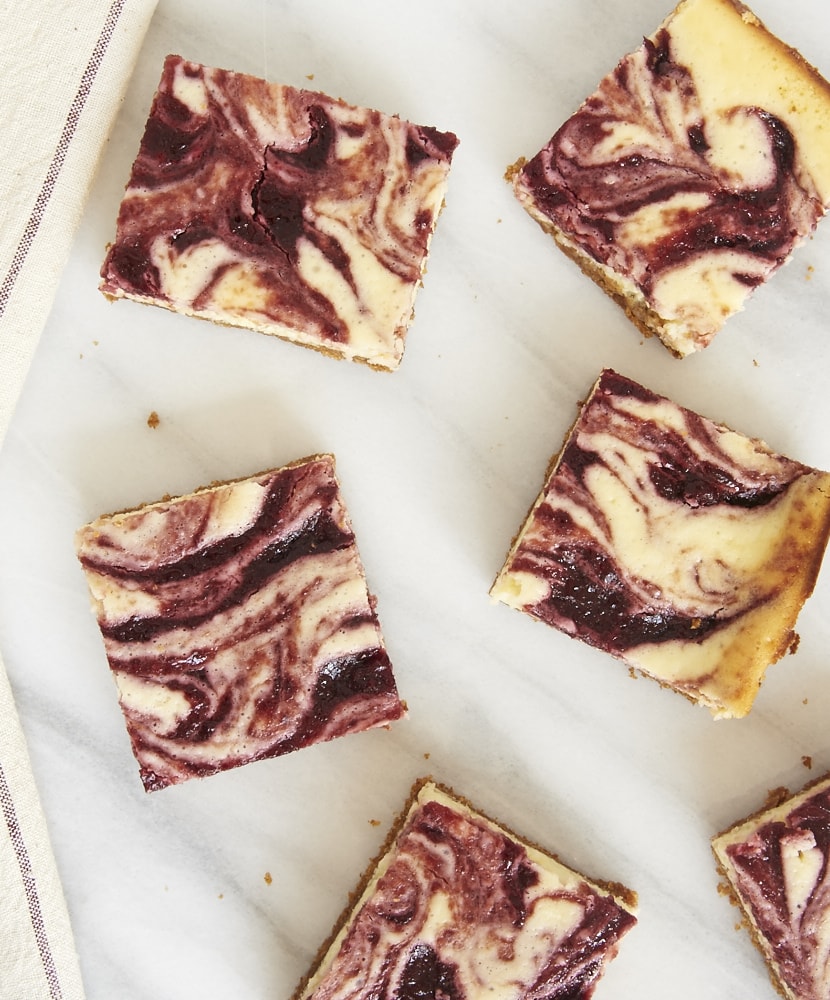 I also decided to skip the traditional cherry topping that's usually spread on top of cheesecake in favor of a swirl of cherry flavor. Instead of having a clear division of cheesecake and topping, that beautiful swirl gives you little bites of cherry all throughout the cheesecake.
I did stay true to tradition by starting with a graham cracker crust. If you prefer, another type of cookie crust would work as well. Try lemon, almond, or vanilla cookies for a little variety.
I really like the subtle bite of lemon in these bars, but cherries and vanilla are great friends, too. If you like, substitute 1 teaspoon of vanilla extract in the filling, and 1/2 teaspoon in the cherry swirl.
Now that I've made this homemade version of a childhood favorite, I can tell you without reservation that these Cherry Cheesecake Bars are far better than those cheesecakes I used to adore. Sure, there's a bit more effort than you'd need with a mix and a can, but you'll know that it was absolutely worth it when you take that first bite!
Visit the Recipe Index for more cheesecake recipes.
More Cheesecake Bar Recipes