Blueberry Jamboree is a delicious combination of nutty crust, cream cheese, and blueberries!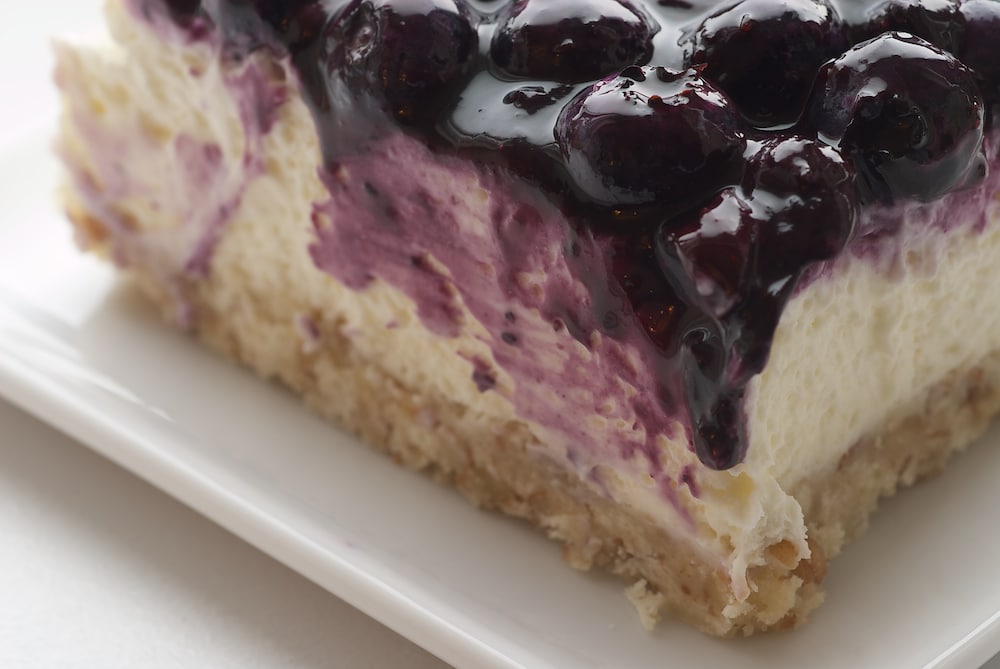 The last time I visited Magnolia Bakery, I noticed a sign proclaiming the staff favorite to be Blueberry Jamboree. I don't think I've ever eaten anything but cupcakes from Magnolia, but I was intrigued. Blueberries, cream cheese, whipped cream… what's not to like?

It's true that fall has arrived, at least here in New York. That usually has my baking brain thinking of apples and cinnamon and cobblers and such. Some of you might consider this a warm weather dessert. I try not to discriminate and would recommend making this anytime you have access to blueberries.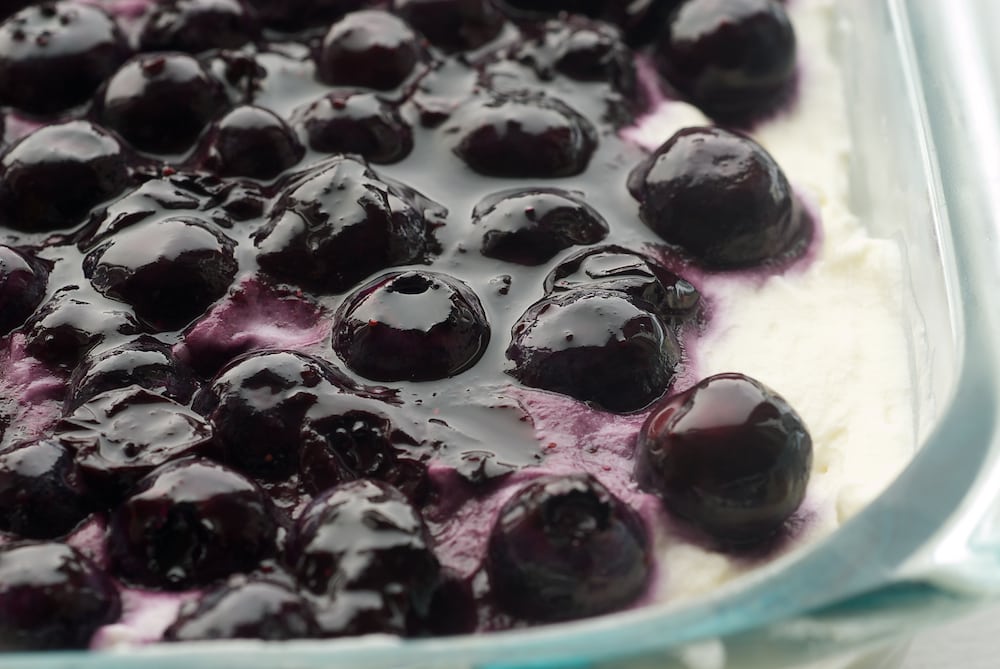 I confess that I have actually made something very similar to this. My mother used to make essentially the same thing, although she used canned blueberry pie filling and Cool Whip. While I do think the Magnolia version is better, I still feel nostalgic about that shortcut version.
Find more chilled dessert recipes in the Recipe Index.
More Blueberry Desserts