August 7, 2013
Blueberry Cream Cheese Crisp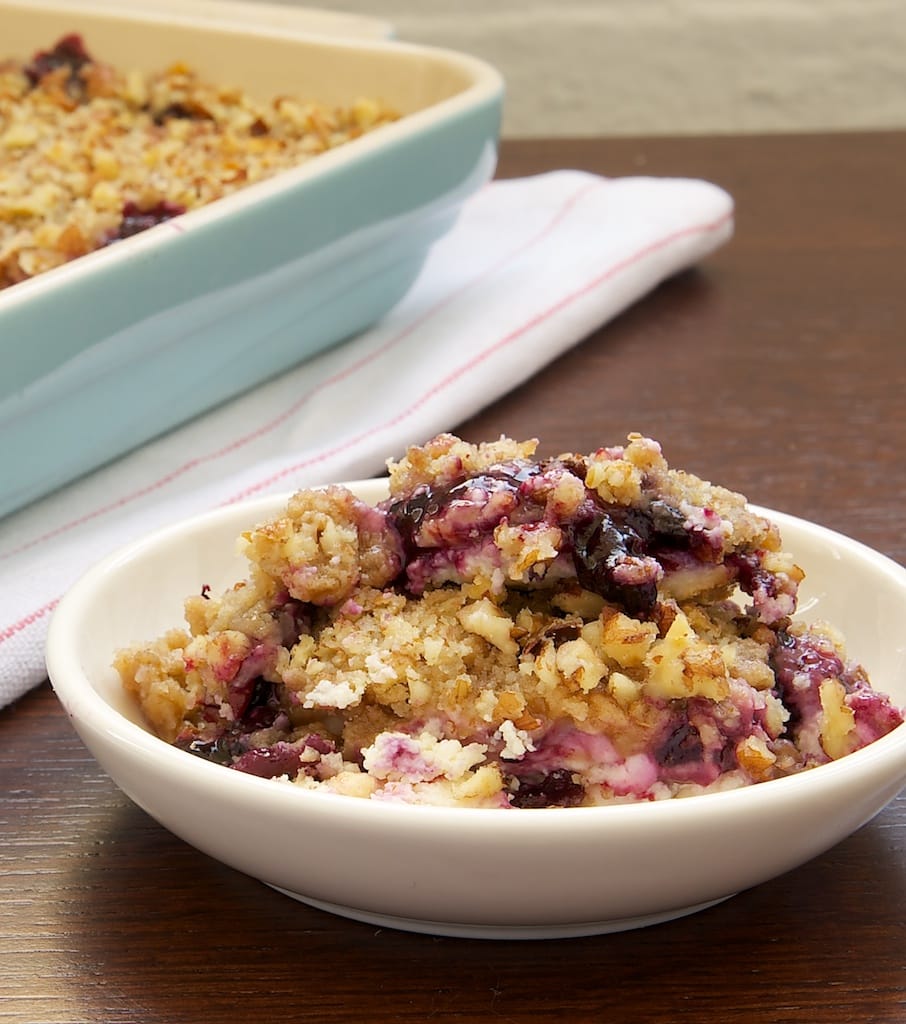 Breaking news, friends. I am now officially out of blueberries. In a summer that has seen a seemingly endless stream of beautiful berries, I wasn't sure this day would ever come. But, after making plenty of bars and bread and cheesecake and cake and even a couple of batches of jam, I've exhausted the last of my blueberries with this crisp.
And, what a way to go!
Blueberry crisp on its own is a perfectly delicious dessert. But, underneath that traditional crisp is a sweet cream cheese layer that really makes it something special. Blueberries and cream cheese go together so very well, don't they?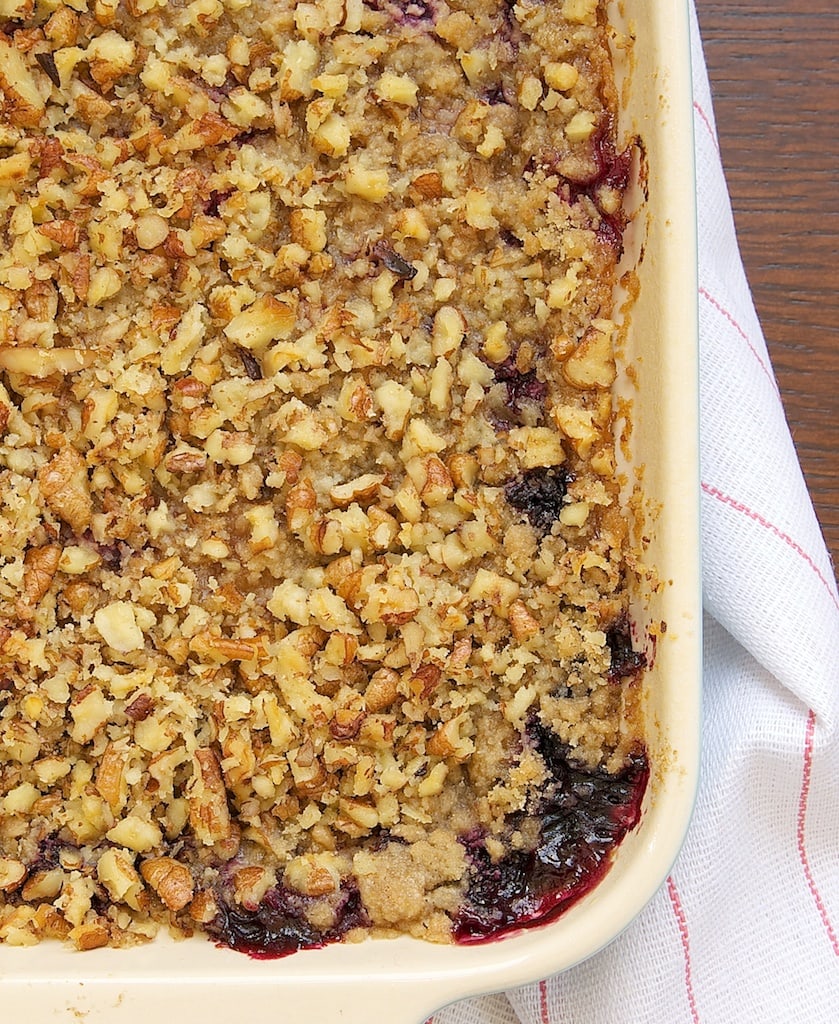 And that topping! I'm such a sucker for crumb toppings. This is a good one, with plenty of brown sugar and just enough cinnamon. I opted to add some chopped pecans, and I really like the crunch it adds.
There's a rustic feel to most any crisp or cobbler. This one is no exception, and it definitely tastes better than it looks. This may not be the prettiest dessert you'll ever make, but it will be among the tastiest.
Find more blueberry recipes in the Recipe Index.
Blueberry Cream Cheese Crisp
Yield: 8 to 10 servings
Prep Time:15 minutes
Cook Time:40 minutes
Blueberries and cream cheese are perfect companions in this Blueberry Cream Cheese Crisp.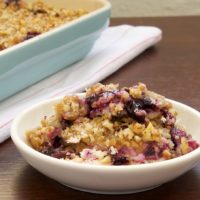 Ingredients:
For the cream cheese layer:
8 ounces cream cheese, softened
1/4 cup granulated sugar
2 tablespoons all-purpose flour
1 large egg
1 teaspoon vanilla extract
For the topping:
1 pint blueberries (2 & 1/2 to 3 cups)
1/4 cup granulated sugar
1 tablespoon lemon juice
1/2 cup all-purpose flour
1/2 cup packed light brown sugar
1/2 teaspoon ground cinnamon
1/4 cup cold unsalted butter, cut into 1/2-inch pieces
1/3 to 1/2 cup chopped pecans
Directions:
To make the cream cheese layer:
Preheat oven to 325°F. Grease an 11″ x 7″, 8″ x 8″, or a 9″ round pan.
Using an electric mixer on medium speed, beat the cream cheese, sugar, and flour until well-blended and smooth. Add the egg and vanilla, and mix until combined.
Spread the mixture evenly into the bottom of prepared pan. Bake 15 minutes, or just until set. Set the pan aside while you prepare the topping.
To make the topping:
Increase the oven temperature to 375°F.
Place the blueberries in a medium bowl. Add the granulated sugar and lemon juice, and toss to coat. Set aside.
In a separate bowl, mix the flour, brown sugar, and cinnamon. Add the butter and mix with a pastry blender or a fork until combined. The dough will be crumbly. Add the pecans, and toss to mix.
Pour the blueberry mixture over the cream cheese layer.
Sprinkle the crumb mixture evenly over the blueberries.
Bake 22 to 25 minutes, or until the top is lightly browned and the blueberries are bubbly.