Breaking news, friends. I am now officially out of blueberries. In a summer that has seen a seemingly endless stream of beautiful berries, I wasn't sure this day would ever come. But, after making plenty of bars and bread and cheesecake and cake and even a couple of batches of jam, I've exhausted the last of my blueberries with this crisp.
And, what a way to go!
Blueberry crisp on its own is a perfectly delicious dessert. But, underneath that traditional crisp is a sweet cream cheese layer that really makes it something special. Blueberries and cream cheese go together so very well, don't they?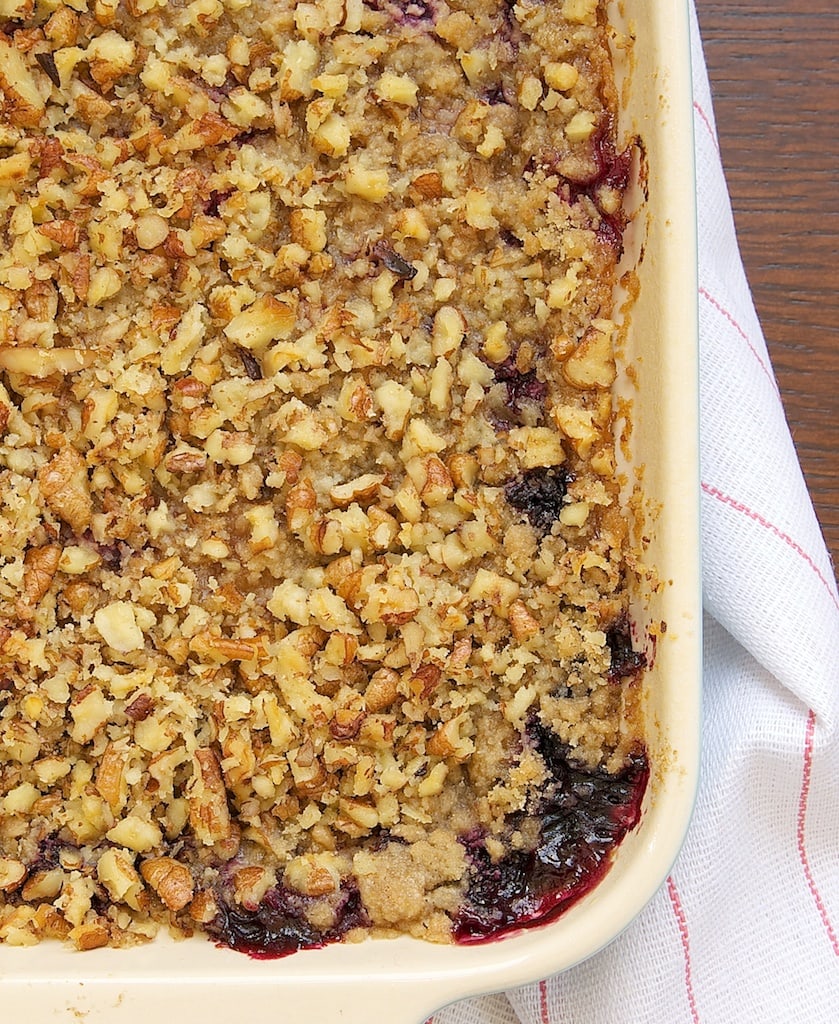 And that topping! I'm such a sucker for crumb toppings. This is a good one, with plenty of brown sugar and just enough cinnamon. I opted to add some chopped pecans, and I really like the crunch it adds.
There's a rustic feel to most any crisp or cobbler. This one is no exception, and it definitely tastes better than it looks. This may not be the prettiest dessert you'll ever make, but it will be among the tastiest.
Find more blueberry recipes in the Recipe Index.