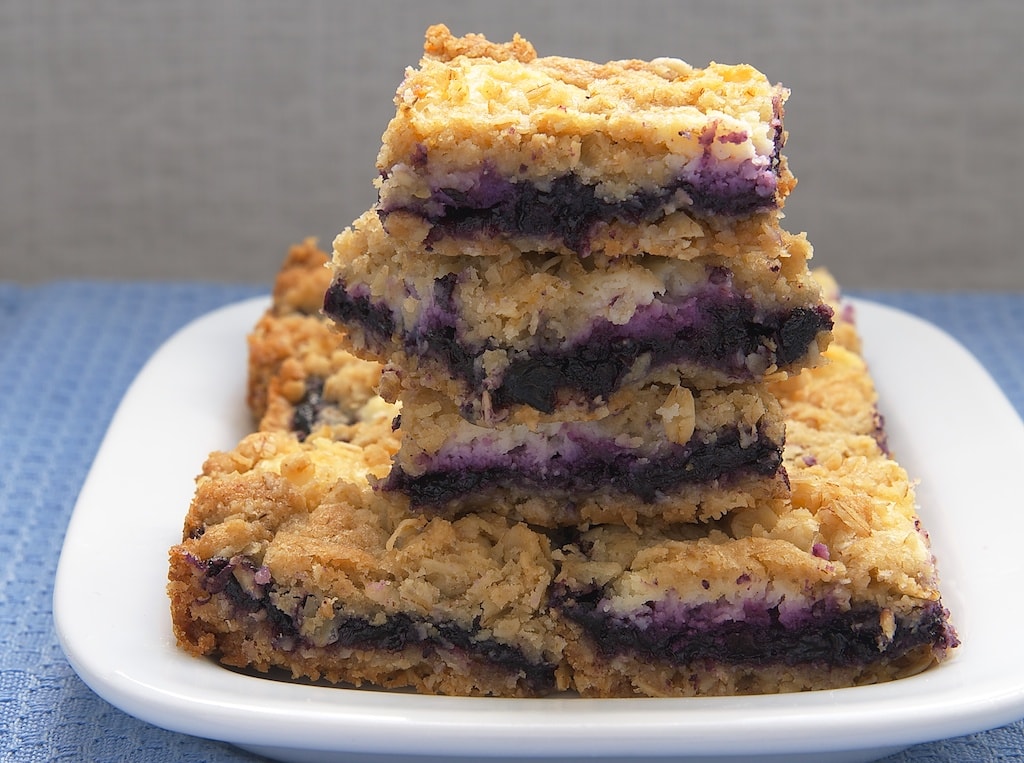 Recently, I shared the exciting news that I have been chosen by Haagen Dazs as an ambassador to their Moment for Me campaign. I'm not even a full month into it, and I must say that it has been so very much fun.
My first Moment for Me was a Jams, Jellies, and Preserving class at Brooklyn Kitchen. Preserving is something I've wanted to do for ages, but I've been more than a little intimidated to jump in and try it on my own. So, a class was just the thing for me!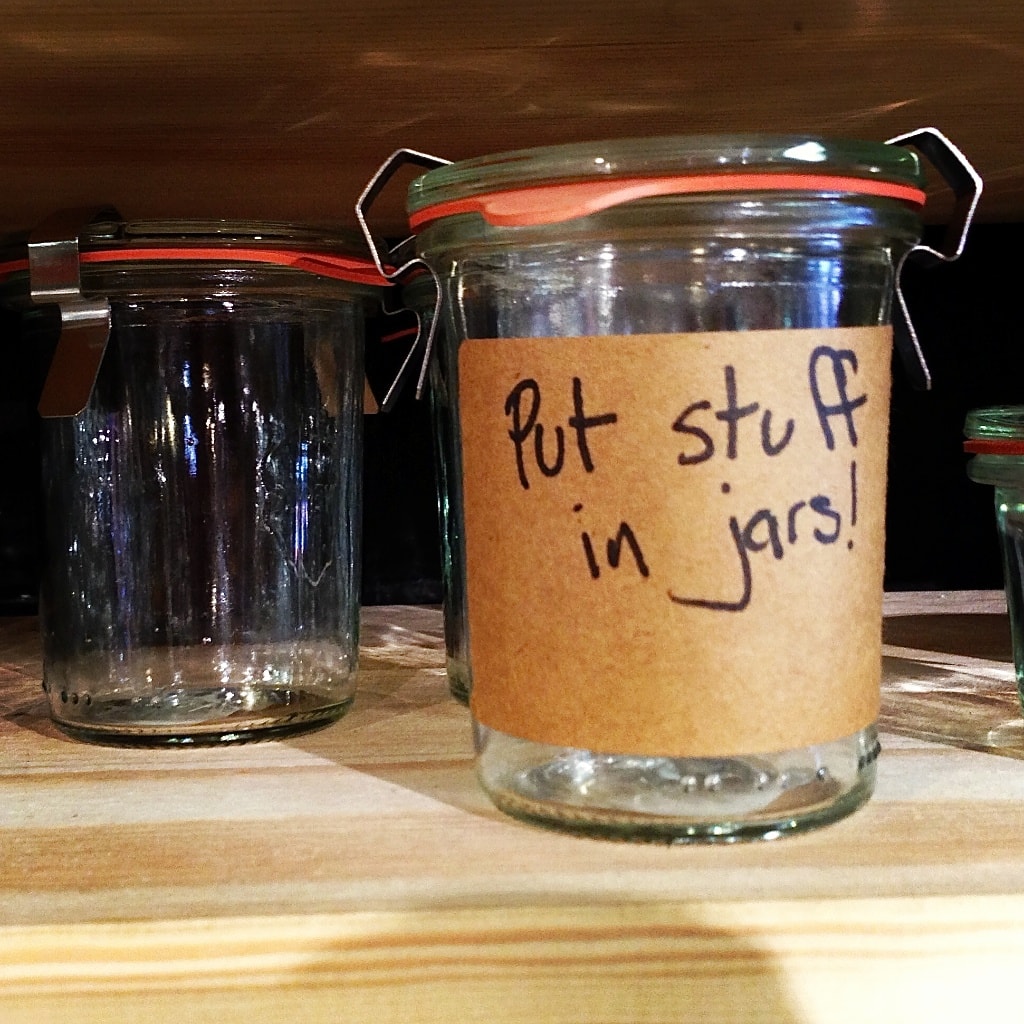 The class was taught by the lovely and talented Marisa McClellan of Food in Jars. If you ever want to know how to can anything, she's the one to tell you. She really simplified the process and made it a lot less intimidating.
We worked in groups to make a batch of blueberry jam. I worked with a group of ladies – Julie, Nancy, and Beatrice – who made the process lots of fun. Marisa also demonstrated how to make another kind of jam. The best part? We got to bring home jars of our freshly made jam!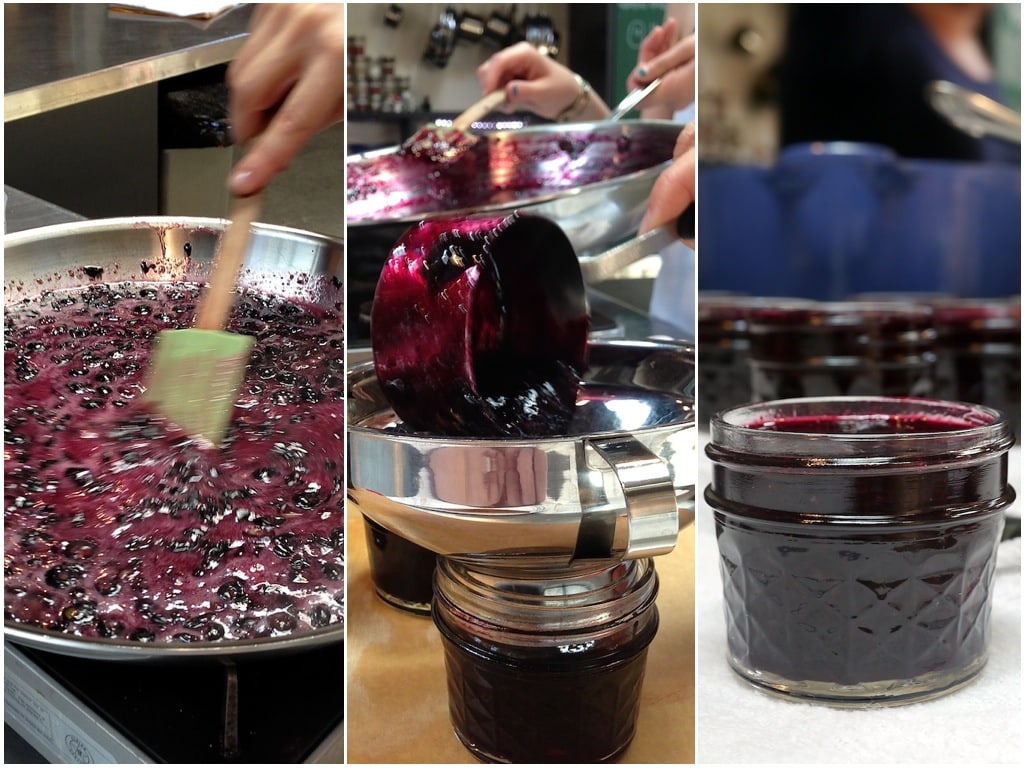 Since that class, I've even made my own batch of blueberry jam. You have no idea how pleased with myself I was when I took the jars out of the water and heard the lids make that little popping sound that let me know that I'd successfully made jam.
Whether you are new to preserving or have been making jam for years, I highly recommend the recipe we used. It's a small-batch recipe, and it doesn't even require any pectin. Just blueberries, sugar, and lemon juice. We added a bit of fresh ginger, which I liked more than I would have thought. A variation of the recipe can be found at Food in Jars.
Now, what better way to use my homemade jam than in baking? There are plenty of recipes that use jam, but I wanted a recipe that would really showcase the jam. I happened upon a recipe that I had bookmarked a while back and immediately knew that it would be just perfect.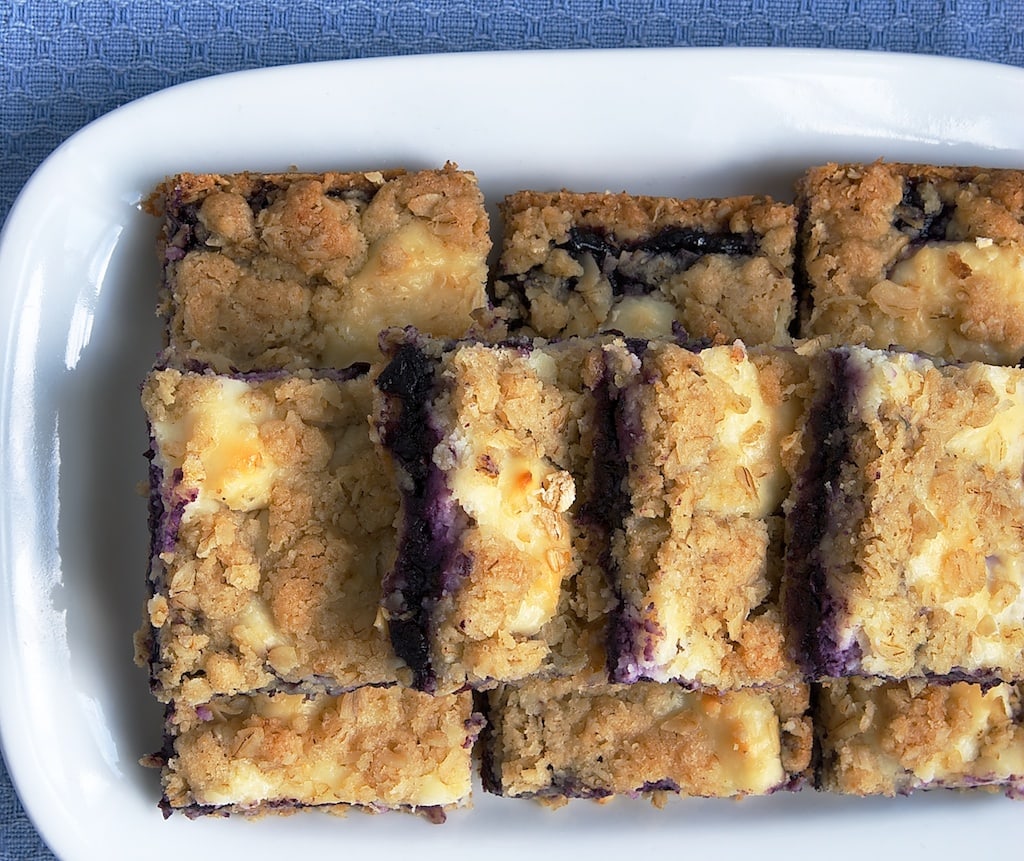 So, here's what we've got. We start with a buttery oat crust. That's topped off with lots of jam. Then, a sweet cream cheese mixture is dolloped on top along with a bit more crust. The result is a delicious, fruity bar that's definitely big on flavor.
You certainly don't have to use homemade jam for these bars. Your favorite store-bought brand will work just fine. You can also substitute another flavor of jam for a simple variation.
I have been chosen by Haagen Dazs as an ambassador for their Moment for Me campaign. I was provided with admission to the class described above. This post is not sponsored or affiliated with Brooklyn Kitchen or Food in Jars, although I highly recommend both. All opinions are my own.
Be sure to share your own #HDMoment on social media. Your moment may be featured by Haagen Dazs!