Caramel Apple Crumb Cake combines sweet apples and rich caramel in this fantastic anytime cake!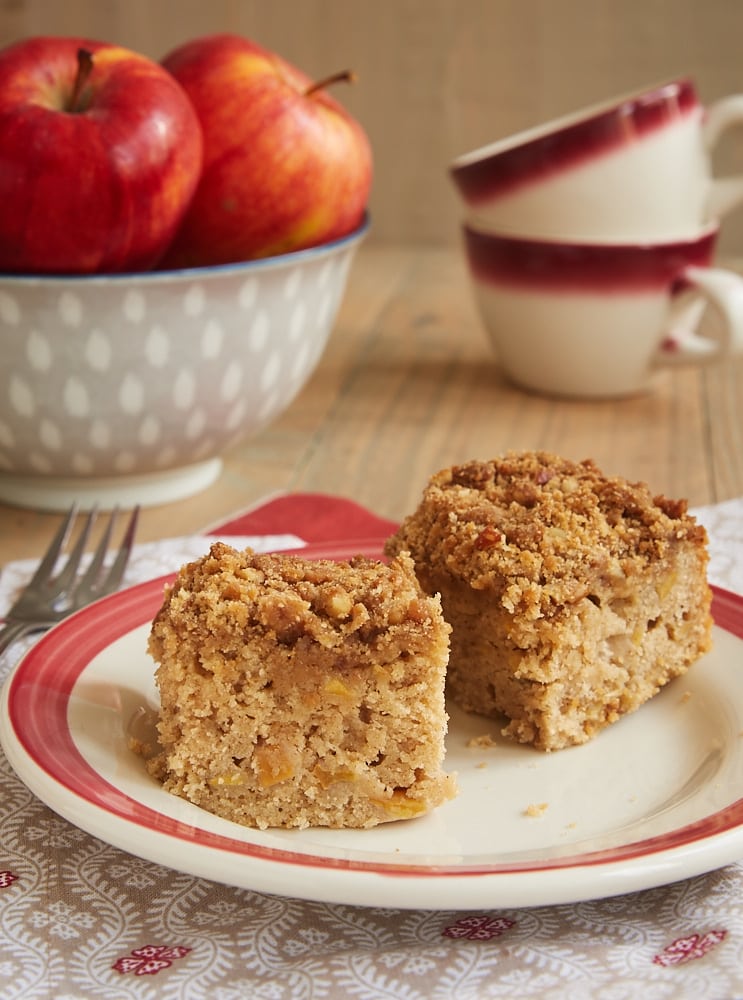 I can't believe I'm this far into fall without sharing an apple recipe with you! I'm usually counting the days until I can start baking with them, but I'm somehow a bit behind this year. But, I'm happy to tell you that this Caramel Apple Crumb Cake is well worth the wait.
This wonderful cake combines apples with one of its favorite companions – caramel! There's just something magical about the pairing of sweet apples and rich caramel that's irresistible. And such a quintessential fall flavor must!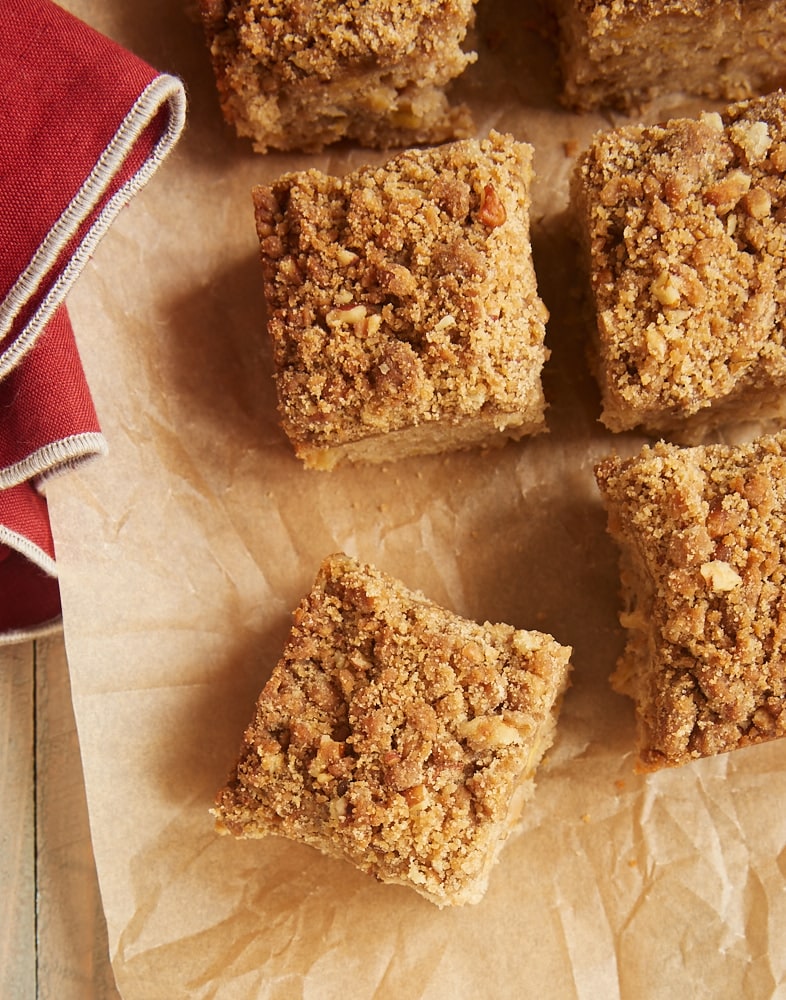 There are plenty of apples mixed right into the cake. That makes this cake incredibly moist and soft. The texture is really lovely. And the caramel comes in with the crumb topping. Melted caramel gets mixed into an otherwise traditional nutty crumb. And it's pretty amazing.
I've actually made this crumb topping previously on BoB. I shared Caramel Crumb Coffee Cake with you quite a while ago, but I recently rediscovered it and really wanted to put that fantastic crumb topping to use again. It's so good that I honestly think I could just eat it all by itself. But, of course, it's even better when paired with this sweet, simple apple cake.
This is a great cake for anything from a snack to a simple dessert. If you're a coffee or tea drinker, this cake is just begging to be devoured alongside your favorite hot beverage. Or just grab a slice for a sweet treat on a fall day!
Find more apple recipes in the Recipe Index.
More Caramel Apple Dessert Recipes