Apple Spice Cake with Cinnamon Cream Cheese Frosting is a delicious celebration of all things fall!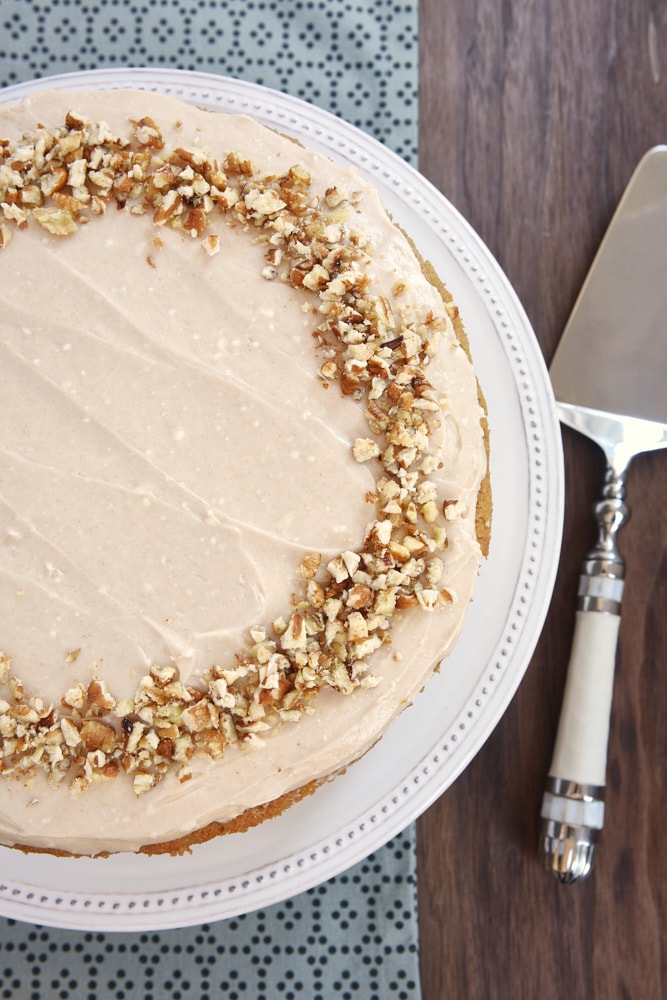 We all know I'll tell anyone who will listen how much I adore fall. And we are getting to the really good parts of the season right now. The leaves are just starting to change, there's a chill in the air, and this girl is all kinds of happy.
To celebrate my favorite season, let me introduce you to fall in a cake. This beauty has all kinds of good fall-like things going on, from apples to a whole slew of fall spices. That frosting doesn't hurt, either.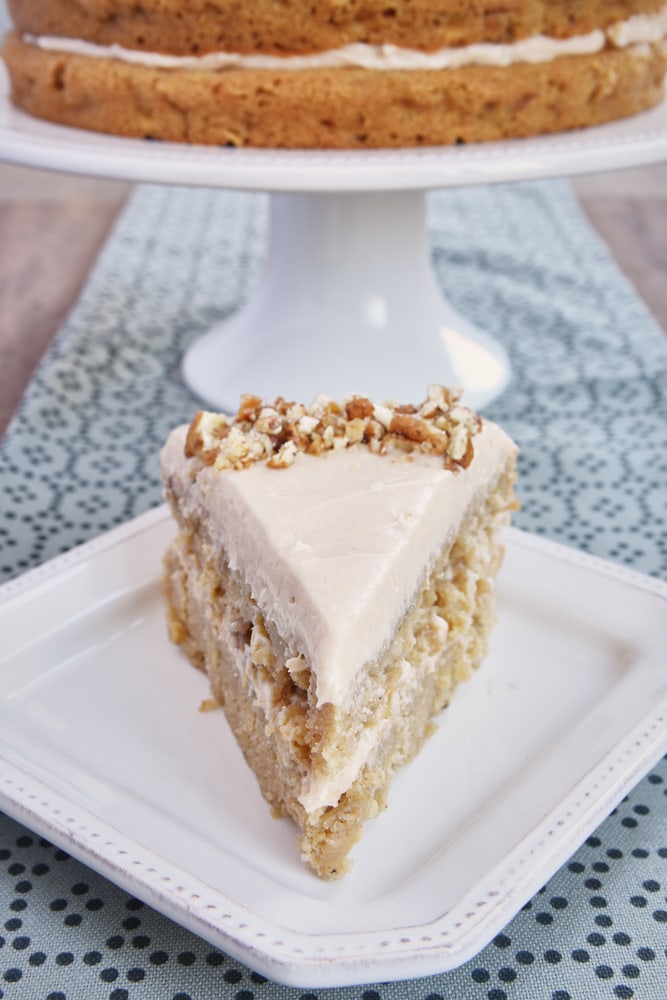 I used a combination of some of my favorite spices for flavoring the cake. If you have a different ratio or blend that you like to use, then go right ahead and switch it up a bit to suit your tastes.
I freely admit that frosting cakes is not one of my best skills. I also tend to like a lower frosting to cake ratio than some people. Those two facts combined mean that I tend to do really simple frostings on cakes. If you'd prefer to frost the entire cake, just increase the frosting ingredients by 50%, and you should have plenty of frosting to cover the entire cake.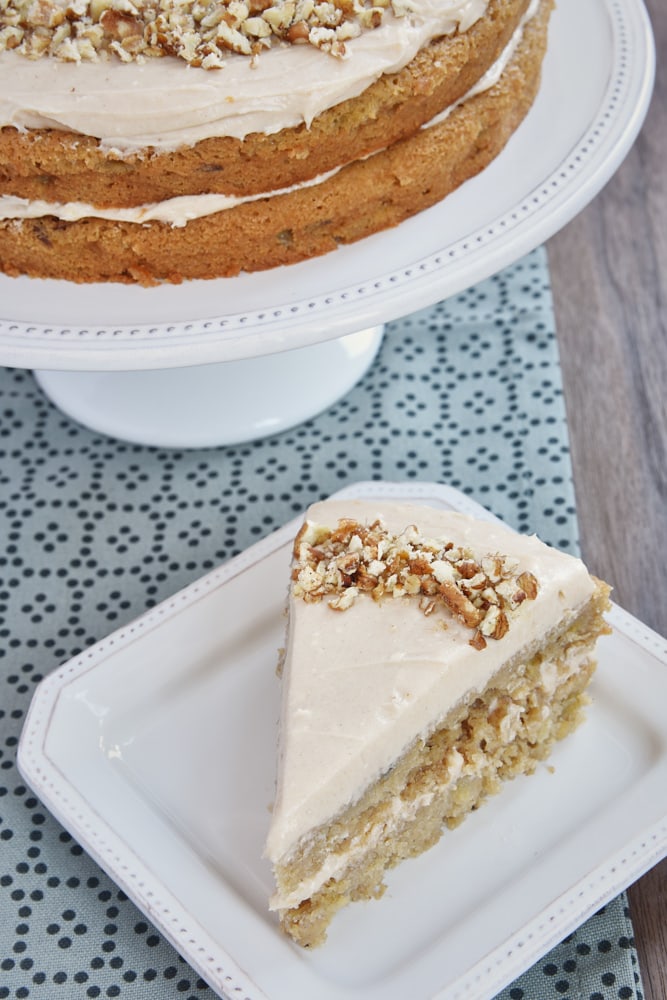 This Apple Spice Cake is an incredibly moist and delicious cake. And those flavors are just exactly what I crave this time of year. It's just the thing for serving at your fall celebrations!
Fall is the perfect baking season! Find more of Bake or Break's favorite fall recipes by clicking here.
More Apple Cake Recipes
This recipe was originally developed in collaboration with Go Bold with Butter, where I am a paid contributor.