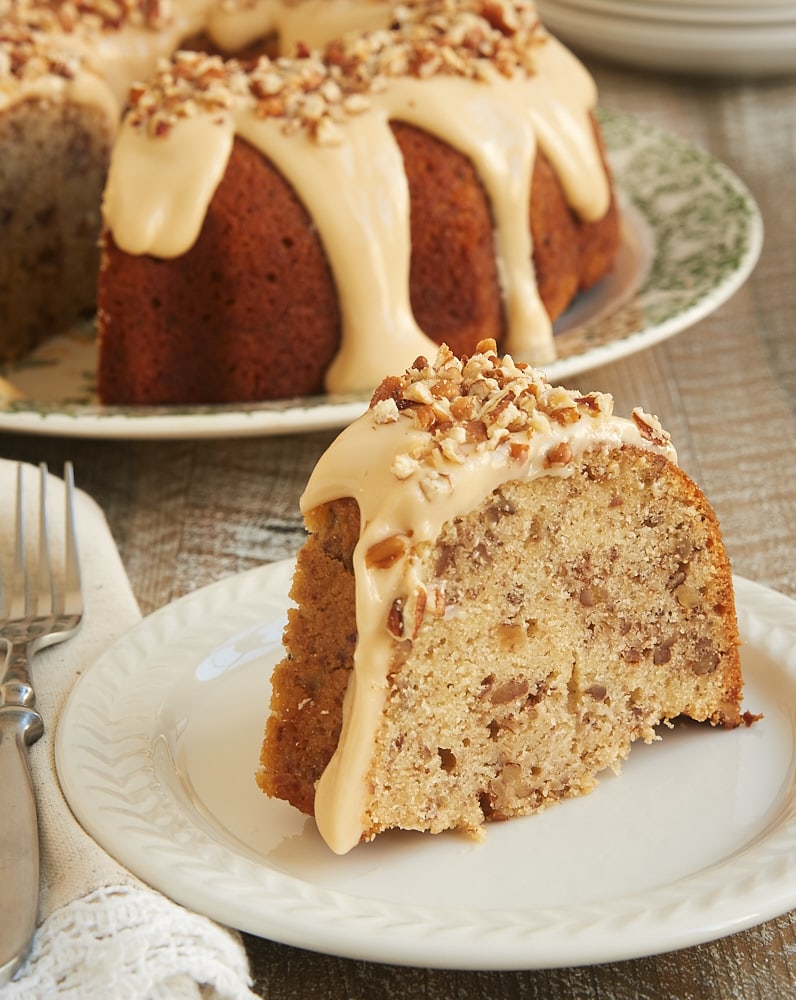 Some of my favorite ways to make baked goods even better are very simple things. Perhaps my favorite little something extra is toasting nuts. It's amazing what a little oven time can do to enhance the flavor of nuts. And it's such a quick and easy step!
Toasting nuts is certainly a worthwhile endeavor even when nuts aren't the primary flavor. But this Toasted Pecan Bundt Cake puts them center stage and really lets you savor their amazing, toasty flavor. If you're a fan of nutty desserts, then you're about to be in dessert heaven!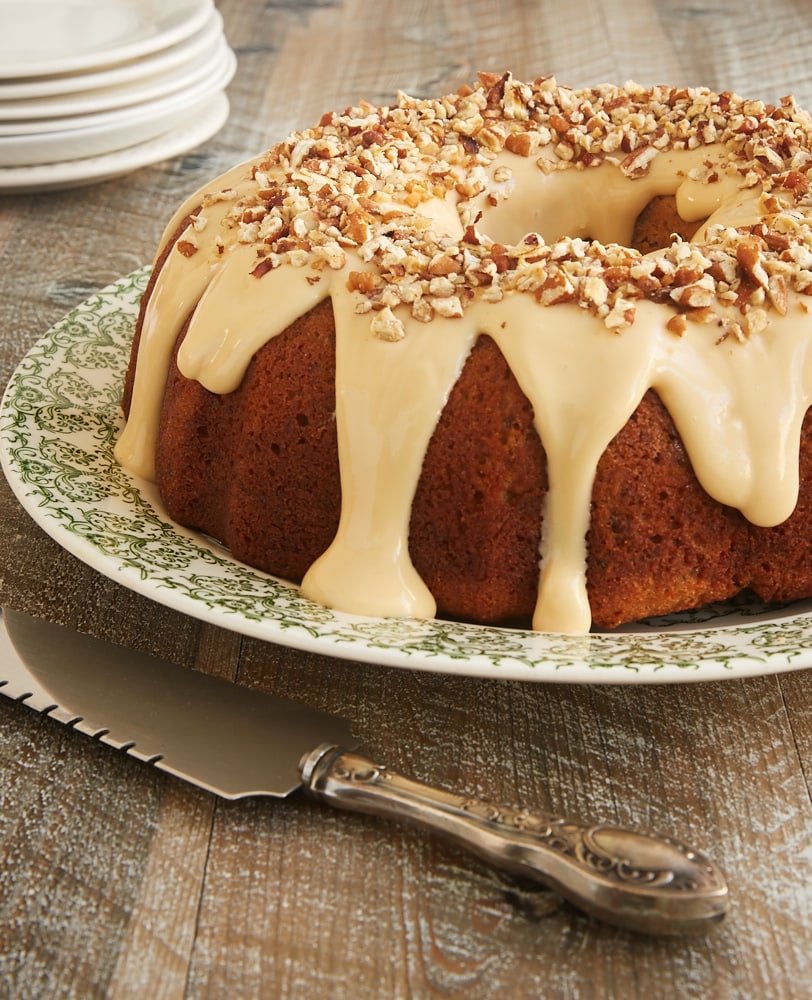 Before we delve into the cake itself, I'll share a couple of tips for toasting pecans. Spread the pecans out on the baking pan as much as possible. Having a single layer will help them toast faster and more evenly. And keep in mind that toasted pecans can turn into burned pecans fairly quickly. Don't stray too far while they're toasting, and use your nose. You'll likely smell that toastiness and know when they're ready.
The cake itself is a straightforward plain Bundt cake. The sugar scale is tipped in favor of brown sugar for its caramel-like flavor that complements all those nuts. Enhancing the flavor of all those pecans even more is a bit of bourbon. (Don't fret if you're feeding an under-21 crowd. You can omit if you like.)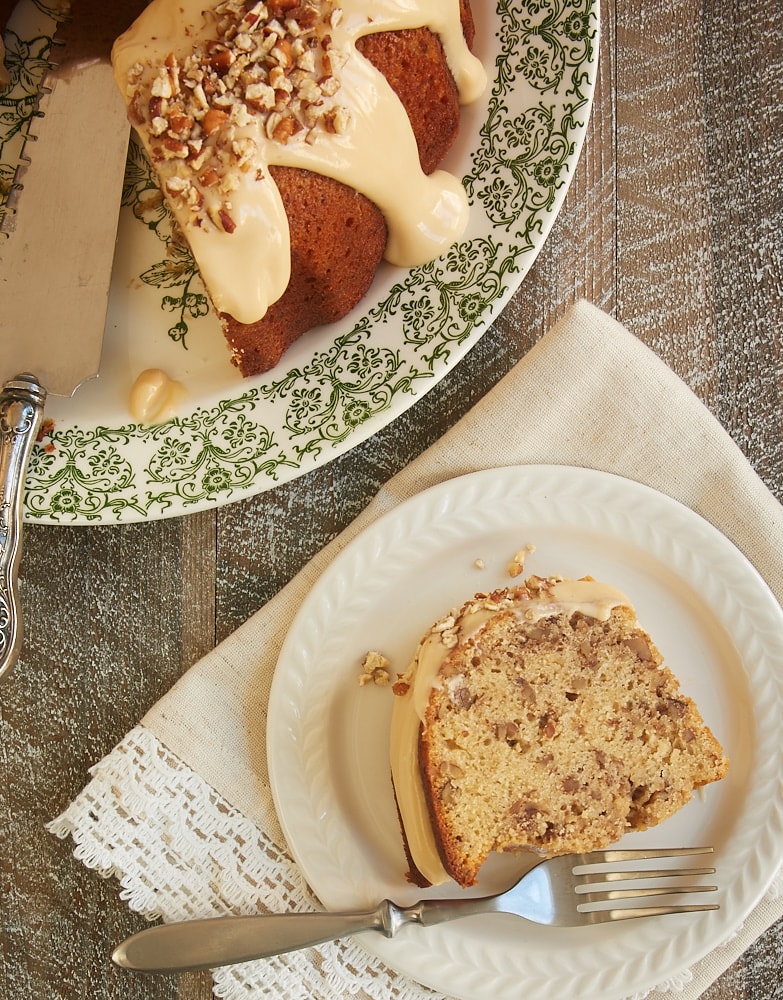 For the glaze, I started with a basic cream cheese glaze that I've made many times and gave it a very simple caramel twist that's the perfect complement to all those pecans in the cake. Just a little bit of store-bought caramel sauce adds such amazing flavor. I almost always have a jar of caramel sauce in my refrigerator, but you can certainly go the homemade route if you have a recipe you love. Either way, be sure you're using a thick sauce as opposed to a thinner syrup.
This amazingly flavorful cake is an absolute must for pecan lovers. I can't get enough of it! It's definitely worthy of a special occasion or even just because. I know I wouldn't turn it down at any time!
Find more Bundt cake recipes in the Recipe Index.
This post contains affiliate links. If you make a purchase through one of the links, I'll receive a
small commission at no additional cost to you.