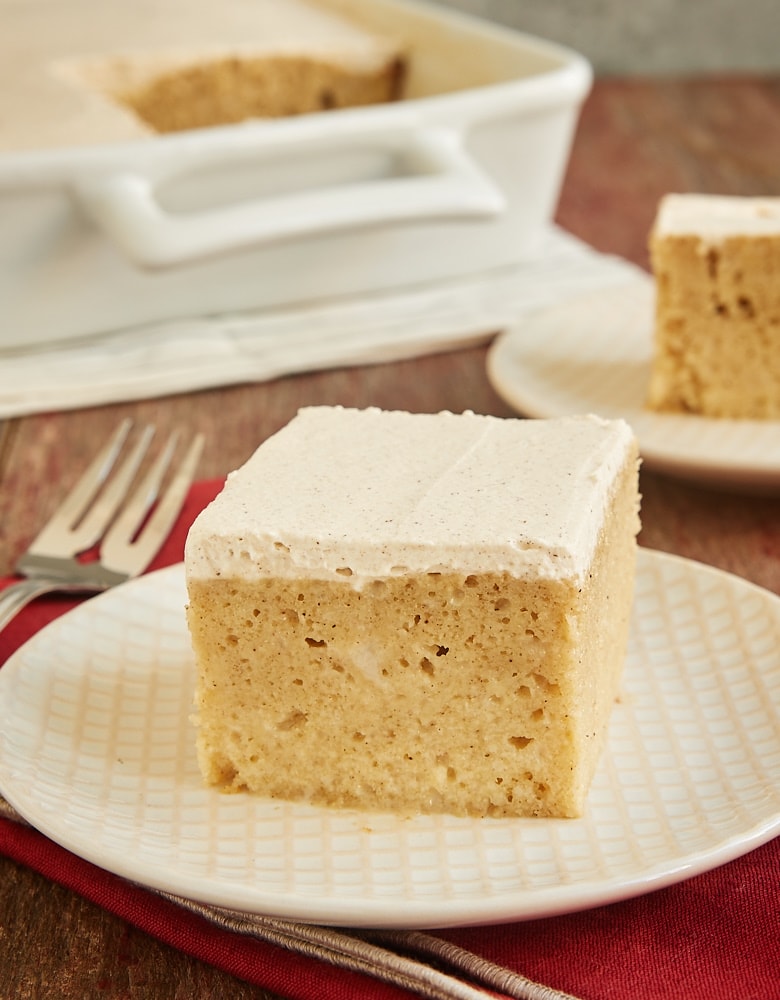 I suppose that it should come as no surprise that I don't share my baking fails with you. But I do have my fair share of them. For instance, I've tried some type of tres leches cake a couple of times with not so good results. Recently, though, I decided to give it another shot. And I'm oh-so glad I did.
For those of you not familiar with it, a tres leches cake is usually a simple cake that is baked and then soaked with a mixture of three kinds of milk. As you might guess, all that liquid soaked into the cake makes for a very moist cake. It's so soft and gooey and sticky and just plain good.

This beauty is not only a tres leches cake, but it is also a rum cake. Both are traditionally a type of poke cake, where holes are poked over the surface of the cake. Then a liquid, like the three milks of a tres leches cake or the rum in a rum cake, is poured over the cake and allowed to soak into the cake. In this case, you get the best of both cakes with a three-milk mixture combined with a bit of rum.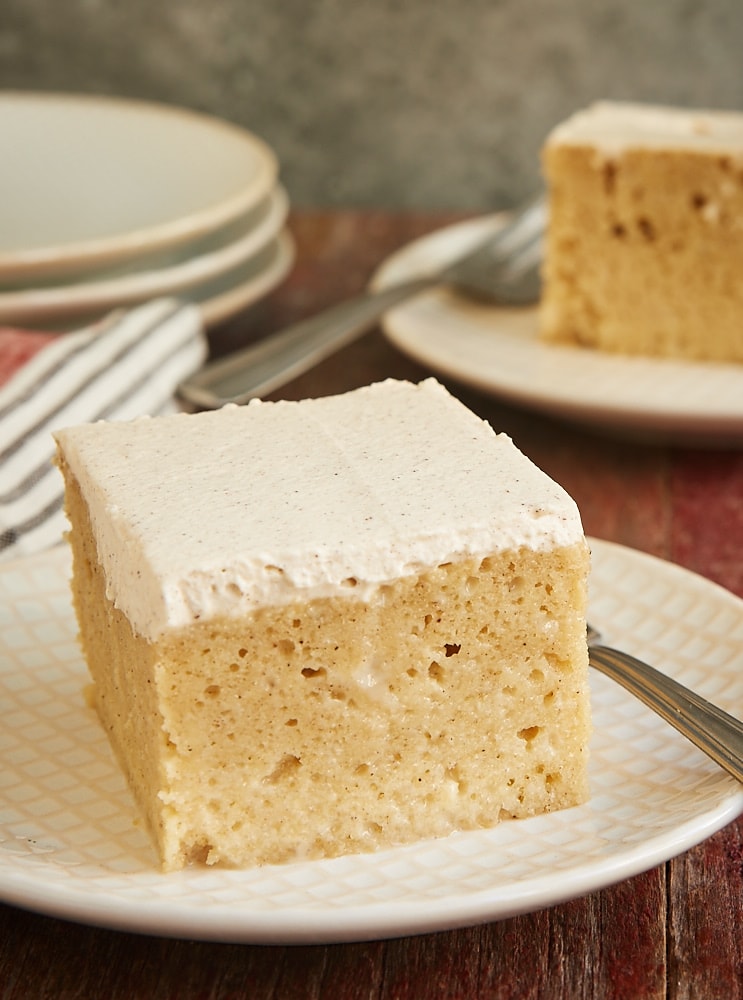 The milk mixture of a tres leches cake more traditionally includes cream, but this one uses sour cream for a little variety in flavor and texture. And for a little extra flavor, cinnamon and nutmeg are mixed into the cake, and the frosting is simply a cinnamon whipped cream. That little bit of spice really elevates the flavor and makes this cake even more fantastic.
I'll give you one bit of advice about getting the cake ready to add the three milks mixture. Don't be shy when it comes to poking holes in the cake. You want plenty so that the liquid has ample opportunity to get down into the cake. After you start adding the milk mixture, you can add more holes if you see any problem spots where the liquid is pooling.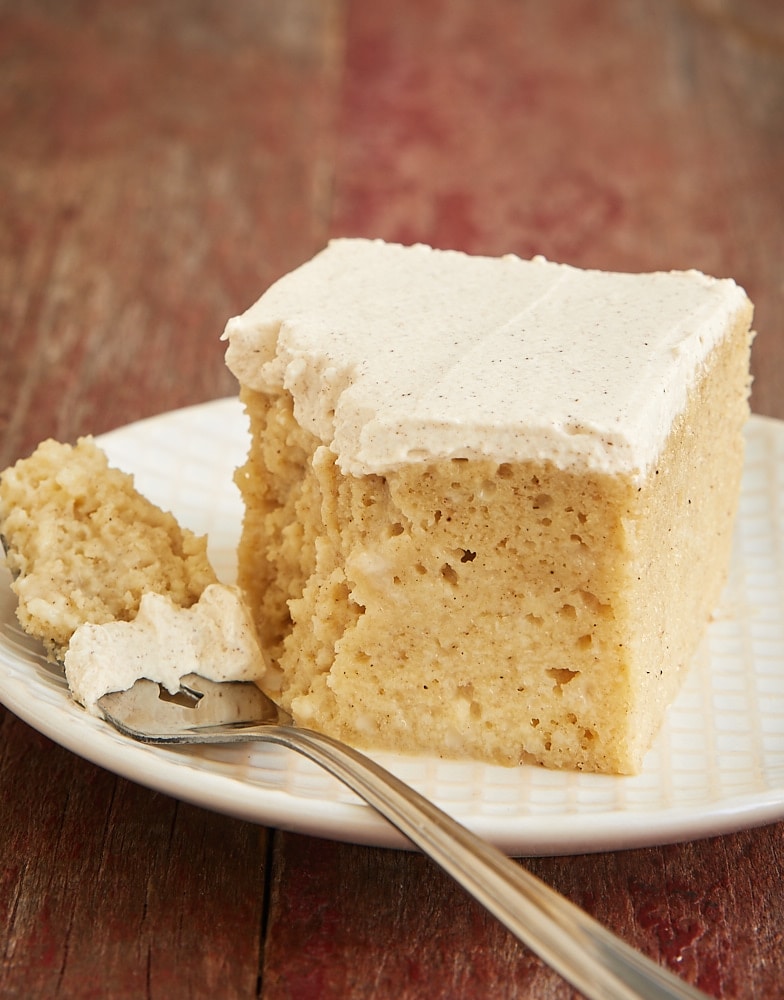 And take your time. Don't pour it all on at once. I recommend using a large spoon or a small measuring cup to add the liquid a bit at a time. Then just give each bit several seconds to start soaking into the cake before you add more.
This cake ranks highly on my list of favorite grown-up cakes. It's perfect for the over-21 crowd who loves dessert. Make this cake for a gathering with friends, a holiday party, or just because!
Find more cake recipes in the Recipe Index.
Updated December 2018