If there's one thing I feel very little confidence in making, it's caramel. Quite a shame, actually, because caramel is pretty awesome.
As you can now imagine, I don't make a lot of traditional caramel cakes. I tried this one a few years ago, and I did okay with it. My caramel wasn't perfect, but it was still delicious.
But, the thing is that caramel cake is really good. And I always get a craving for it once we get remotely near Thanksgiving and Christmas. That leads us to this cake. We can all make this one.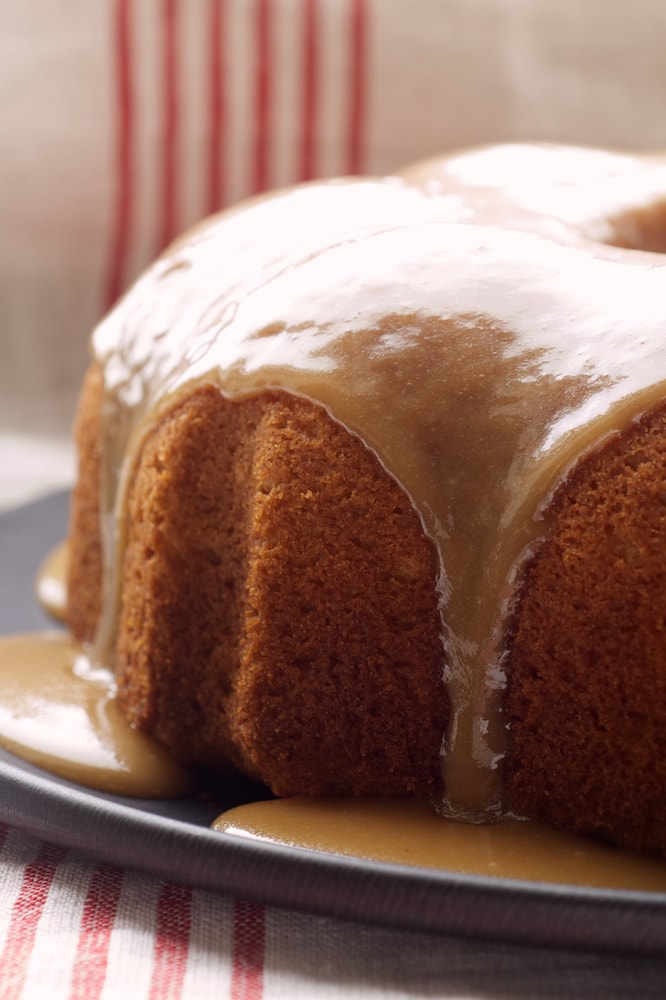 The cake itself is pretty tasty all on its own. Lots of brown sugar for a caramel-y flavor. And buttermilk to boot. I'll never understand how something as un-tasty as buttermilk can make cakes so good.
And the caramel sauce? Well, it's pretty simple. You don't even need a candy thermometer. Just a heavy saucepan, a big spoon, and about 10 minutes. Now, that's my kind of caramel.