November 7, 2012
Caramel Bundt Cake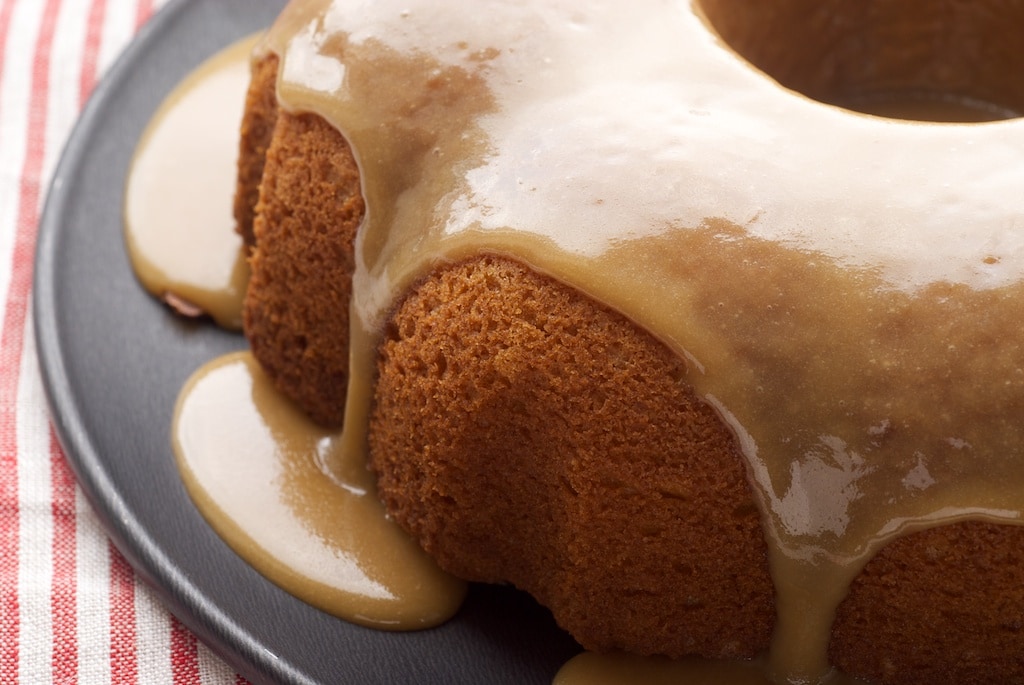 If there's one thing I feel very little confidence in making, it's caramel. Quite a shame, actually, because caramel is pretty awesome.
As you can now imagine, I don't make a lot of traditional caramel cakes. I tried this one a few years ago, and I did okay with it. My caramel wasn't perfect, but it was still delicious.
But, the thing is that caramel cake is really good. And I always get a craving for it once we get remotely near Thanksgiving and Christmas. That leads us to this cake. We can all make this one.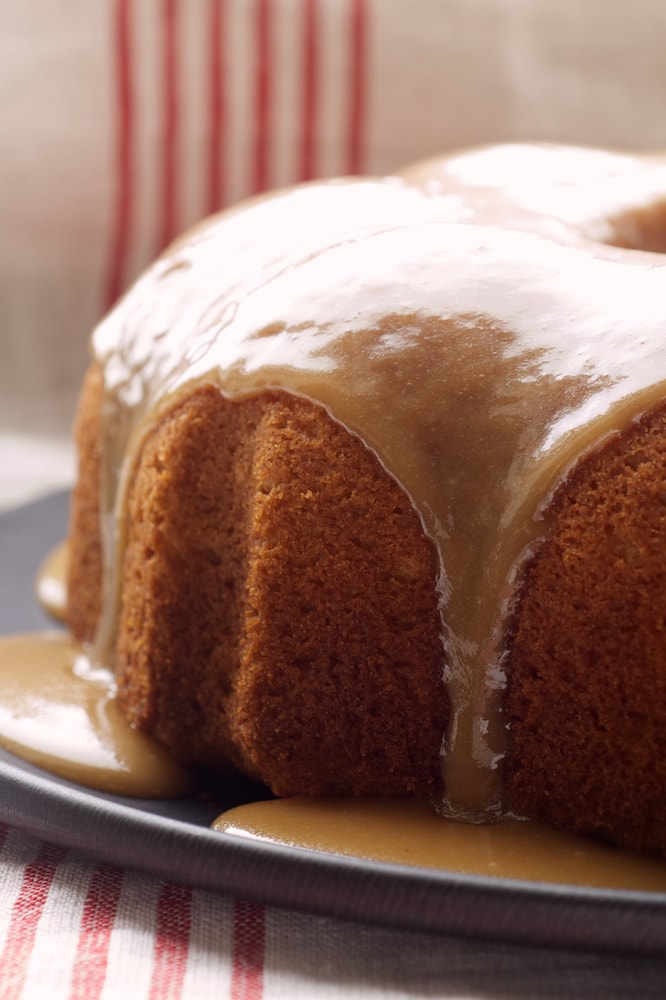 The cake itself is pretty tasty all on its own. Lots of brown sugar for a caramel-y flavor. And buttermilk to boot. I'll never understand how something as un-tasty as buttermilk can make cakes so good.
And the caramel sauce? Well, it's pretty simple. You don't even need a candy thermometer. Just a heavy saucepan, a big spoon, and about 10 minutes. Now, that's my kind of caramel.
Caramel Bundt Cake
Yield: 12-16 servings
Prep Time:25 minutes
Cook Time:50 minutes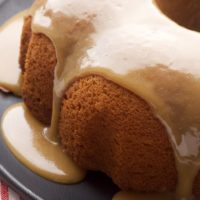 Ingredients:
For the cake:
3 cups all-purpose flour
1 & 1/2 teaspoons baking powder
3/4 teaspoon baking soda
1 teaspoon salt
1 cup unsalted butter, softened
3/4 cup granulated sugar
3/4 cup packed light brown sugar
3 large eggs
1 tablespoon vanilla extract
1 cup buttermilk
For the caramel sauce:
1 cup packed light brown sugar
1/2 cup sweetened condensed milk
2 teaspoons corn syrup
1/2 teaspoon salt
6 tablespoons unsalted butter, cut into tablespoon-sized pieces
1 teaspoon vanilla extract
Directions:
To make the cake:
Preheat oven to 350°. Generously grease a 10-cup Bundt pan.
Whisk together flour, baking powder, baking soda, and salt. Set aside.
Beat butter, sugar, and brown sugar until fluffy. Add eggs, one at a time, mixing well after each addition. Mix in vanilla.
Gradually add flour mixture, alternating with buttermilk. Begin and end with flour mixture. Mix just until combined.
Transfer batter to prepared pan. Bake 35-40 minutes, or until a pick inserted into the center comes out clean.
Cool in pan for 15-20 minutes. Then, transfer to a wire rack to cool completely.
To make the caramel sauce:
Combine brown sugar, condensed milk, corn syrup, and salt in a heavy saucepan. Bring to a boil, stirring constantly. Continue to boil for 4-5 minutes or until mixture is smooth.
Remove from heat. Add butter and vanilla, and stir until butter has melted and mixture is smooth. Pour desired amount over cake. Transfer any remaining sauce to a container, and store in refrigerator.