February 20, 2013
Pecan Cake with Rum Frosting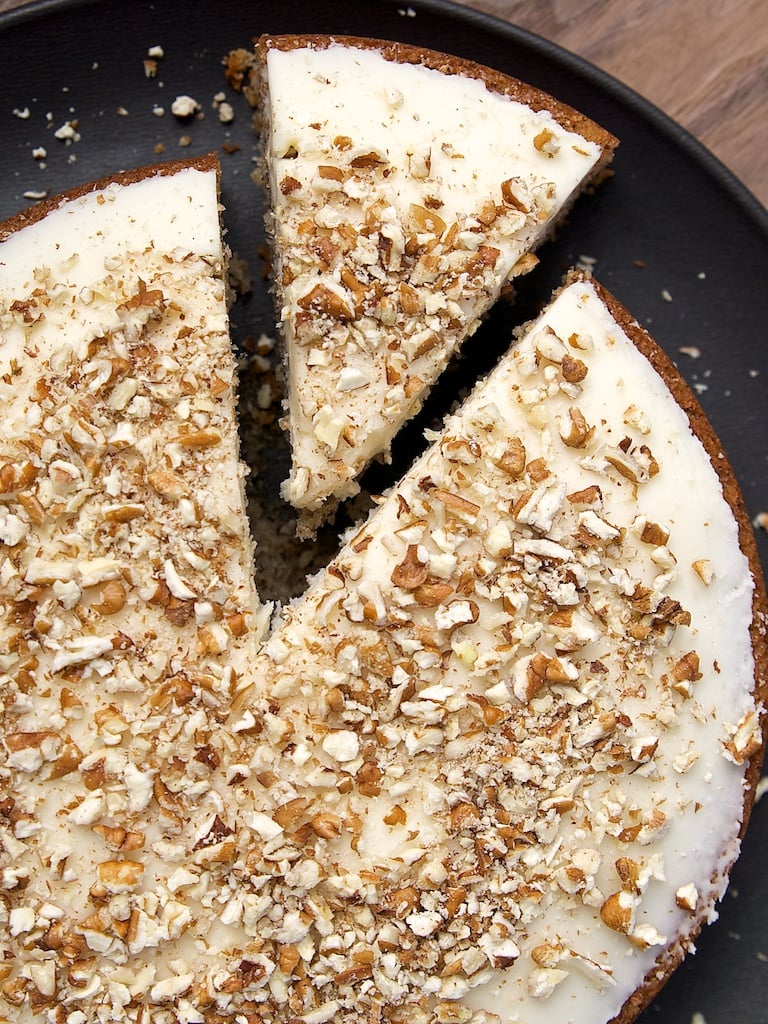 I feel confident that I would enjoy just about any dessert that features pecans. In the case of this cake, finely ground pecans are the star.
This nutty cake is tall and delicate and really just lovely. It isn't overly sweet. That's good, because the rum frosting is sweet enough to complement it perfectly.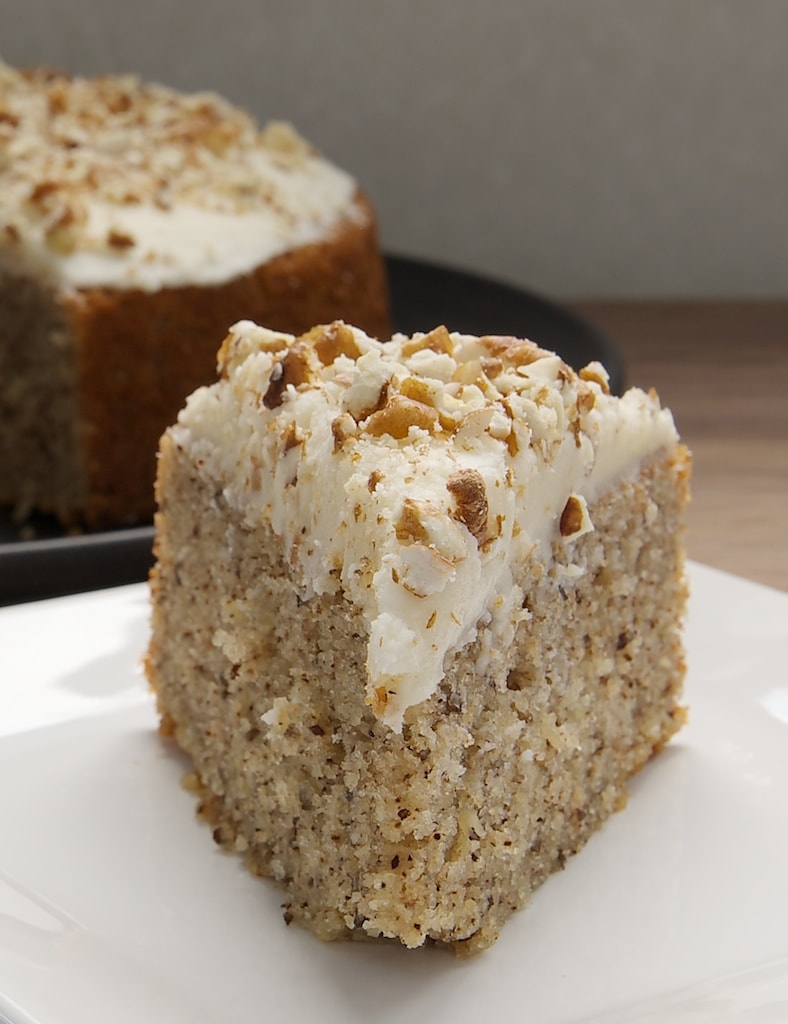 If you don't have rum or just don't want to use it, you can leave it out of the frosting. Or, you could up the vanilla extract. I also think a tablespoon or so of strong brewed coffee would be appealing to you coffee lovers out there.
This feels very much like a winter cake to me. Maybe it's the look of it or the nuttiness or the rum. Whatever the reason, these cold winter days are a perfect time for enjoying a slice.
Pecan Cake with Rum Frosting
Yield: 8 to 10 servings
Prep Time:30 minutes
Cook Time:35 minutes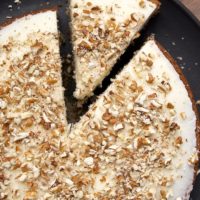 Ingredients:
For the cake:
1 cup pecans
1 & 1/2 cups all-purpose flour
1 teaspoon baking powder
1/2 teaspoon baking soda
1/2 teaspoon kosher salt
1/2 cup unsalted butter, softened
1/2 cup granulated sugar
1/2 cup light brown sugar
3 large eggs
1 teaspoon vanilla extract
3/4 cup buttermilk
For the frosting:
2 cups confectioners' sugar
1/4 cup unsalted butter, softened
1 teaspoon rum
1/2 teaspoon vanilla extract
2-3 tablespoons heavy cream
1/4 cup coarsely chopped pecans
Directions:
To make the cake:
Preheat oven to 350°. Grease and flour a 9-inch round cake pan or an 8-inch square baking pan.
Place pecans in a food processor or grinder and grind finely.
In a separate bowl, whisk together flour, baking powder, baking soda, and salt. Stir in ground pecans. Set aside.
Using an electric mixer on medium speed, beat butter, sugar, and brown sugar until light and fluffy. Add eggs, one at a time, mixing well after each addition. Mix in vanilla.
Reduce mixer speed to low. Add flour mixture in 3 or 4 portions, alternating with buttermilk. Begin and end with flour mixture. Mix just until combined.
Transfer batter to prepared pan. Bake 30-35 minutes, or until a pick inserted into the center comes out clean.
Cool in pan on wire rack for 10-15 minutes. Then, transfer cake to wire rack to cool completely.
To make the frosting:
Using an electric mixer on medium speed, beat confectioners' sugar and butter until light and fluffy. Mix in rum and vanilla. Add 2 tablespoons of cream and continue mixing. Add more cream as needed until frosting is spreadable.
Spread frosting on cooled cake. Sprinkle chopped pecans on top of frosting.
Notes:
The cake can be made a day or two in advance. Frost the cake up to 4 hours before serving. Cover and refrigerate any leftovers.