I feel confident that I would enjoy just about any dessert that features pecans. In the case of this cake, finely ground pecans are the star.
This nutty cake is tall and delicate and really just lovely. It isn't overly sweet. That's good, because the rum frosting is sweet enough to complement it perfectly.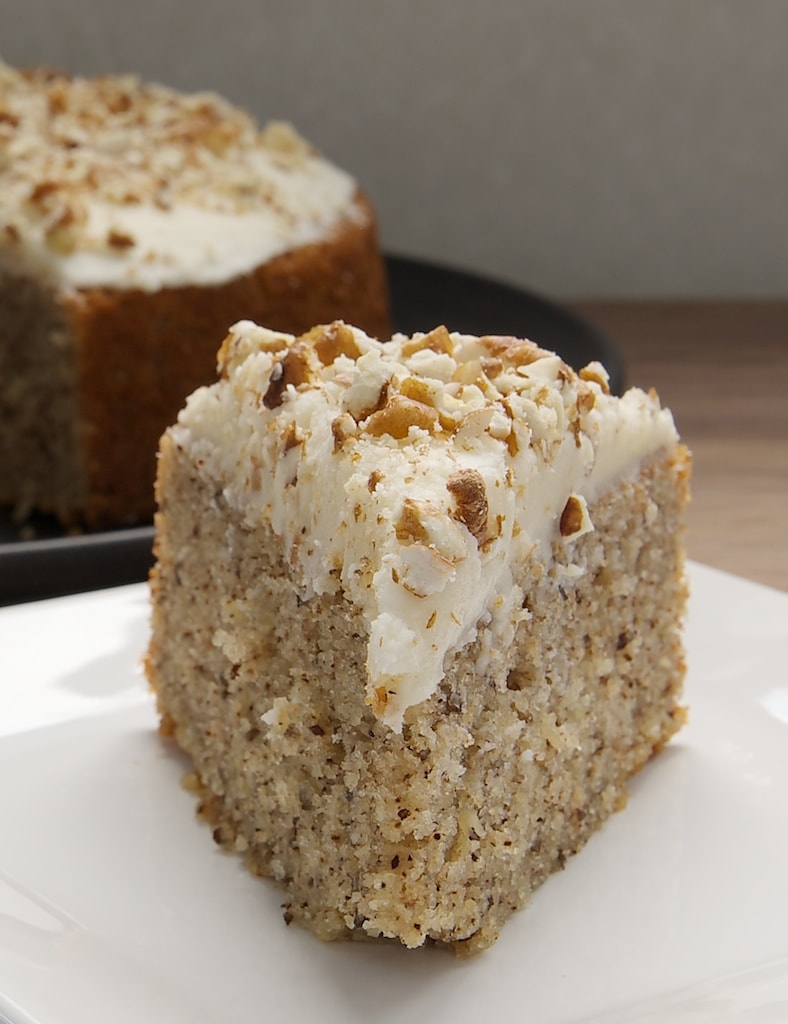 If you don't have rum or just don't want to use it, you can leave it out of the frosting. Or, you could up the vanilla extract. I also think a tablespoon or so of strong brewed coffee would be appealing to you coffee lovers out there.
This feels very much like a winter cake to me. Maybe it's the look of it or the nuttiness or the rum. Whatever the reason, these cold winter days are a perfect time for enjoying a slice.