Cinnamon Pudding Cake is a magical dessert that makes the cake and the gooey sauce all at once in the same pan!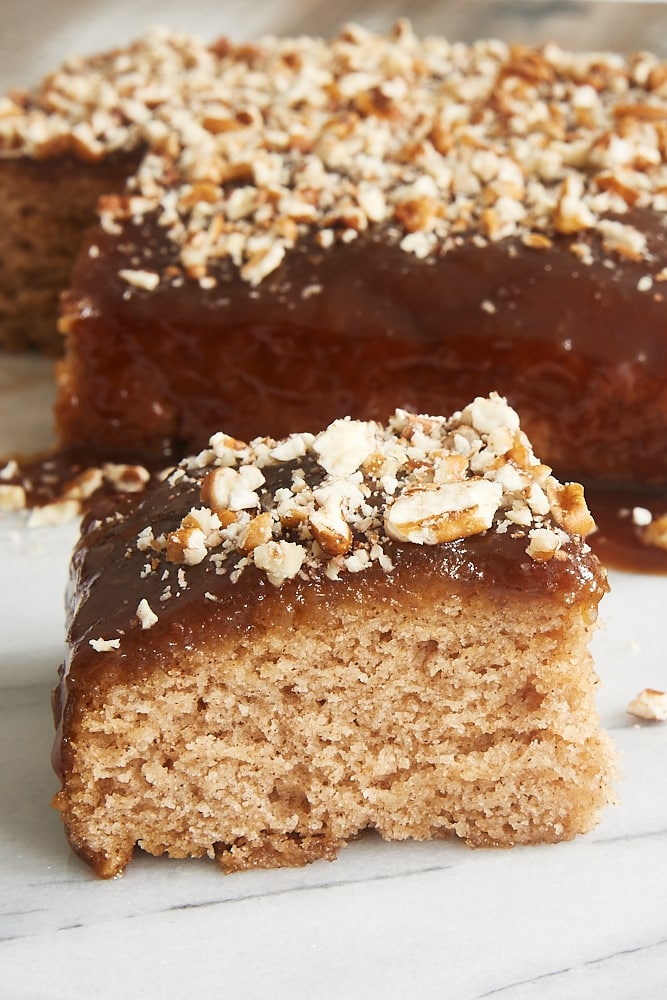 Easy Cinnamon Pudding Cake
We all know that baking is all about science, but there are still times that it just seems magical. Pudding cakes are a perfect example of baking magic. Put cake batter and a whole lot of liquid in a cake pan, and somehow it turns into cake and sauce all at the same time. Magic!
This fantastic pudding cake is flavored with a hefty dose of cinnamon and covered with a caramel-like topping and a sprinkling of toasted nuts. The flavor is just wonderful. And the soft texture is equally lovely.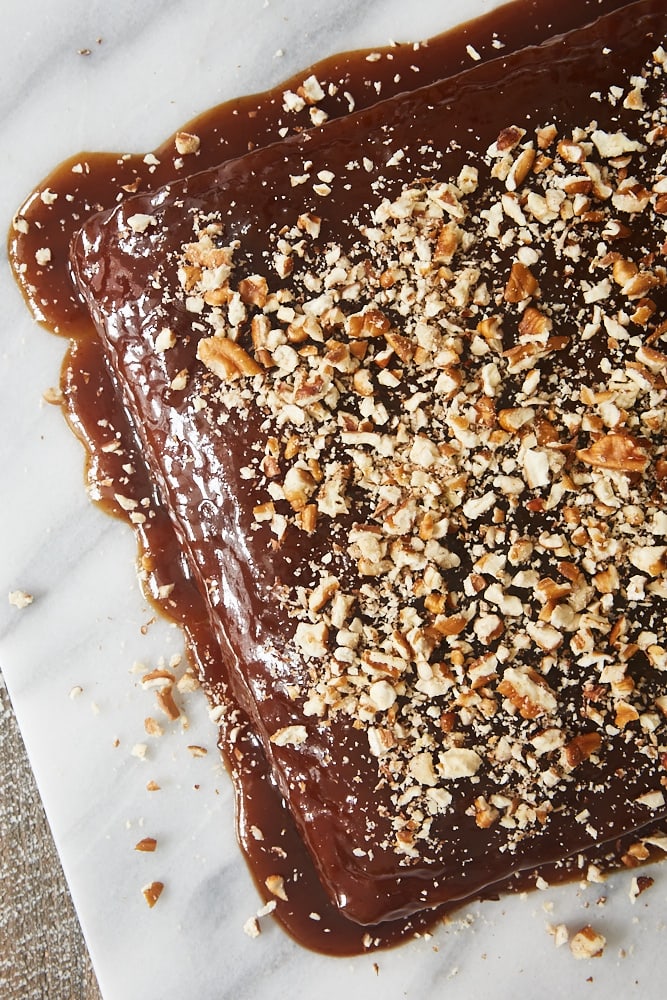 I've made pudding cakes many times (hello, Chocolate Cobbler!), but I've always served them by scooping out cake and sauce into individual servings. This cake changes things up a bit by turning the cake out of the pan and letting the sauce cover the cake. It's both gorgeous and far easier to serve.
When you get this cake mixed and pour the topping on top, you may be skeptical that what you're seeing has any chance of becoming the cake you see here. But that odd, sloshy mixture magically transforms into this wonderfully delicious cake and topping. Then you'll certainly be a believer in baking magic, too!
Tips for Success
As simple as this cake is to make, there are a few tips I can offer to make things go as smoothly as possible.
Thoroughly grease the pan. Don't be shy. There's a whole bunch of sticky caramel that will be baked in the bottom of the pan. You want to make sure it comes out of there as easily as possible. I recommend a cooking spray with flour, like Baker's Joy or Pam Baking. (And I highly recommend that you don't use a dark pan so it doesn't over-bake and exacerbate this issue.)
Use good quality cinnamon. Cinnamon is the star here, so be sure to use a good one. Pick a cinnamon with good flavor, or it may get lost a bit in the cake. And if your cinnamon has been in the cabinet for a while, it's likely lost a lot of its flavor. Give it a smell and decide if it's time for a new jar.
There's still sauce in my pan! After you flip the cake over, there will be the inevitable bit of sauce that doesn't freely come out of the pan. The sauce should still be plenty warm enough so you can just scrape it out of the pan and put it on top of the cake. Then simply spread the sauce over the cake. Easy fix!
How to Store
Cover any leftovers or transfer to an airtight container. Store in the refrigerator up to 4 days. Reheat briefly in the microwave or for a few minutes in a low-temperature oven.
Can This Cake Be Frozen?
While the taste of this cake may hold up well after freezing, the texture and appearance are likely to be affected. I don't consider it a great candidate for freezing. If you do choose to freeze this cake, transfer it to an airtight, freezer-safe container. Properly stored, it should keep up to 2 months.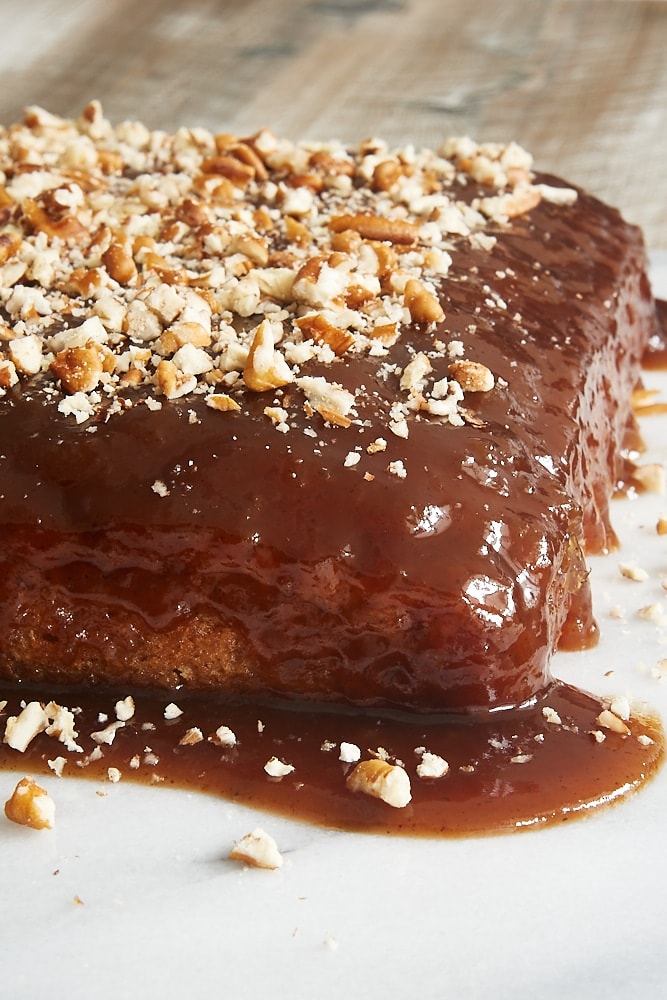 Video Tutorial: Cinnamon Pudding Cake