Choosing the best apples for baking your favorite apple dessert can seem like a tough task, but it's all about just two things!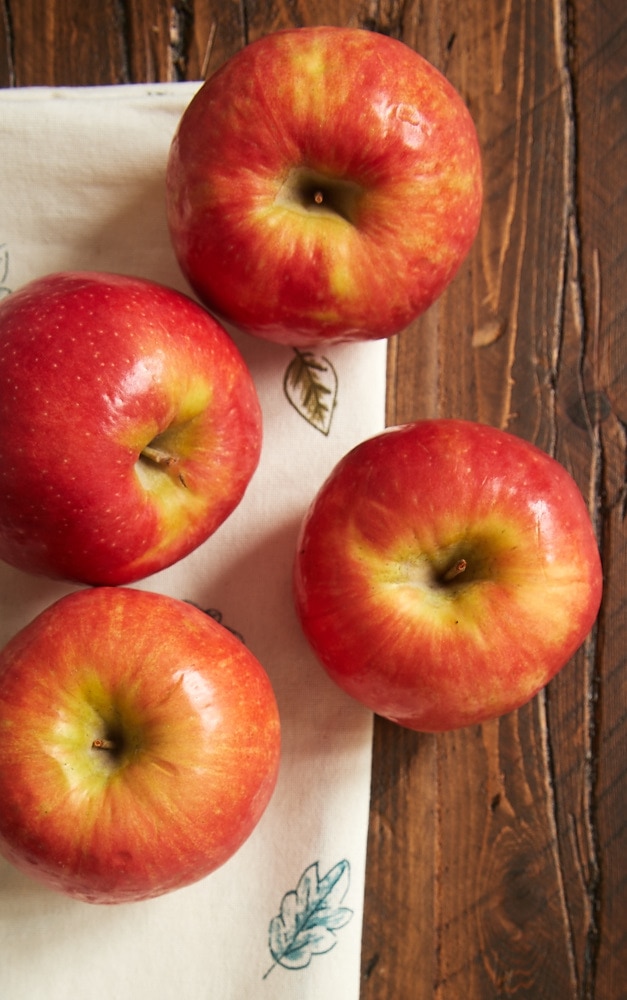 Apple desserts are just the best. I love them all year long, but I especially crave them in the fall. Whether you're baking pies, cobblers, or something in between, choosing the right kind of apple is important.
Picking apples for baking seems simple enough until you realize the myriad varieties that exist. But don't let it daunt you! It all comes down to texture and taste. Keep those two things in mind, and you'll be set.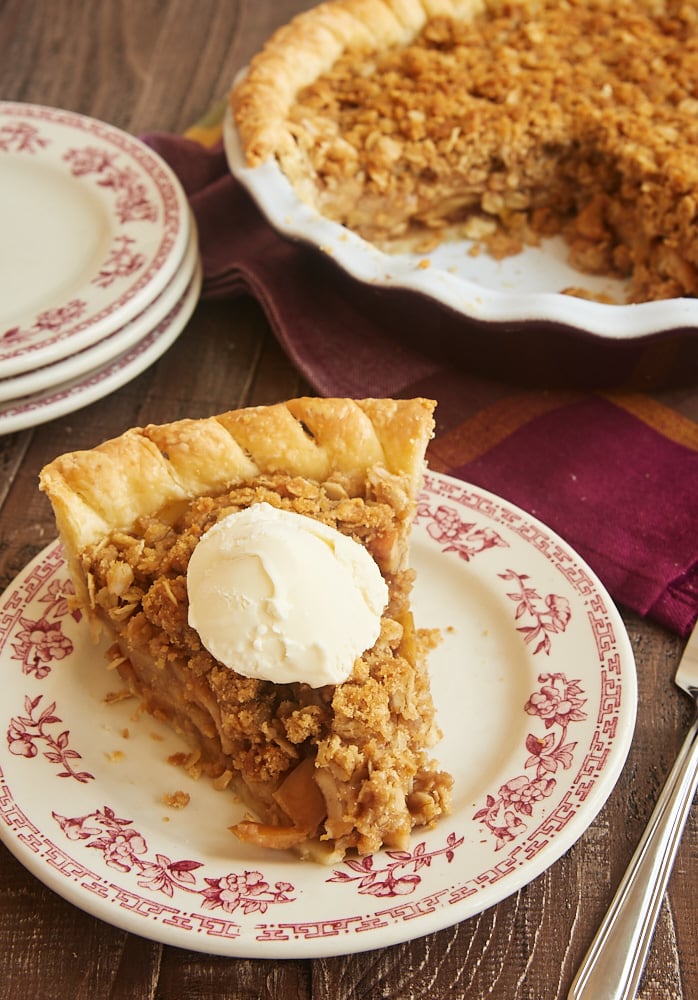 Apple Crumb Pie
While soft, juicy apples are heavenly to eat out of hand, they aren't likely to hold up well when baked. I recommend avoiding baking with Red Delicious and other varieties that are considered softer apples. They're just too soft and moist to hold up to baking temperatures. Their flesh will tend to break down and turn into a mushy mess.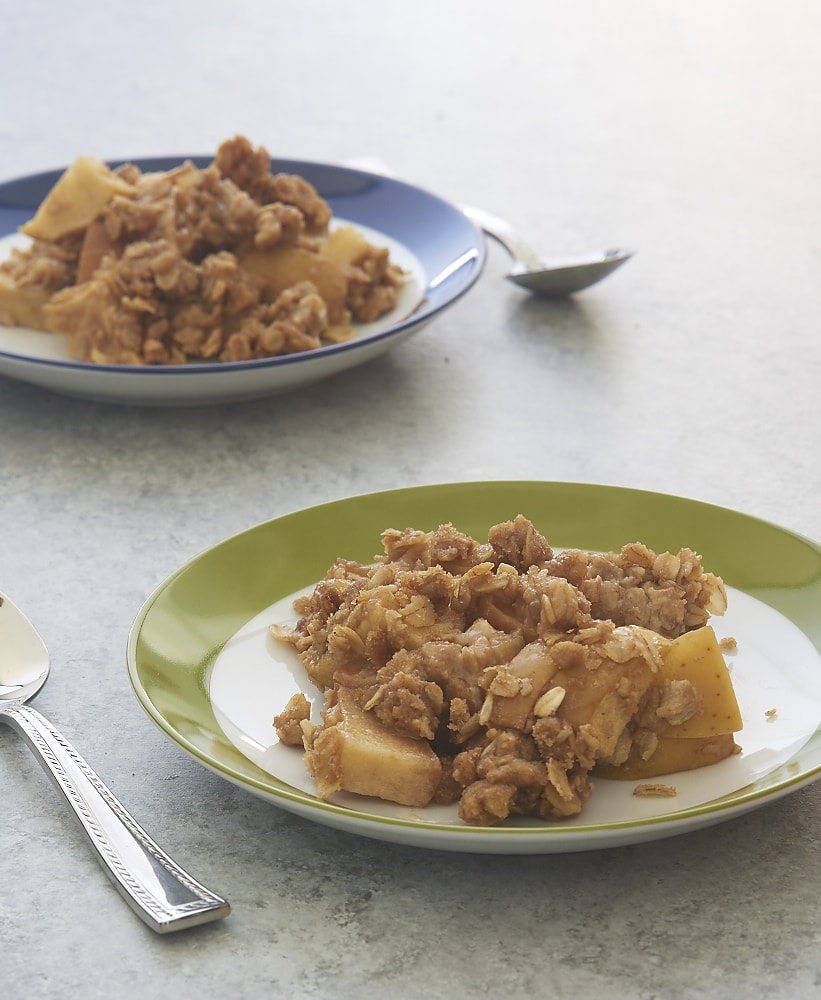 Apple Crisp
What pies and cobblers and such need is a good, sturdy apple that won't break down when baked. You want the end result to have nice slices or chunks of apples. Save the softer, more delicate apples for eating fresh.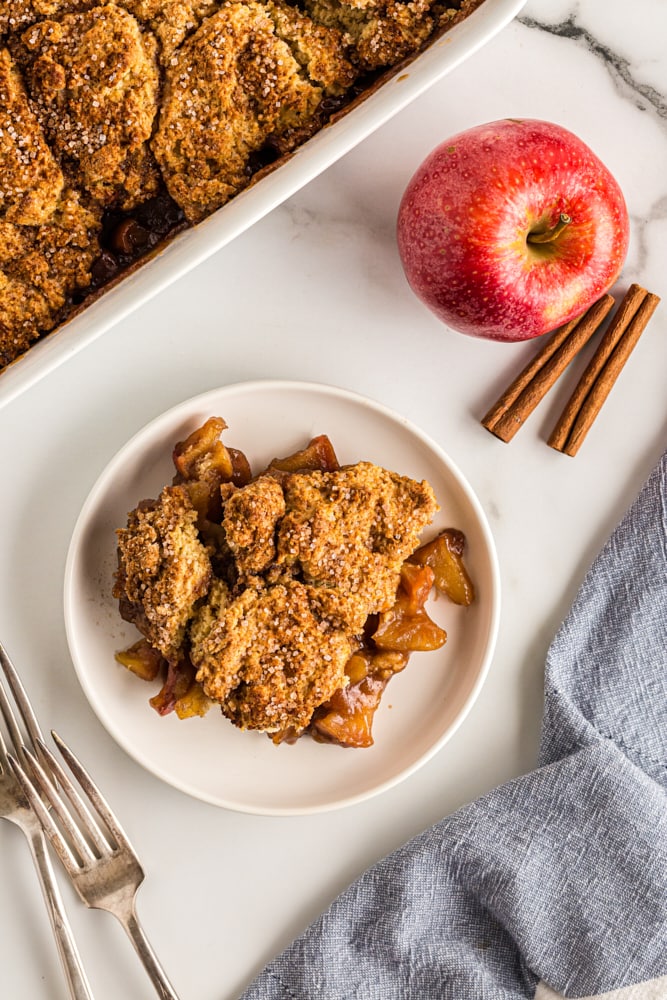 Brown Sugar Apple Cobbler
The flavor of the apples is just as important. Most of us prefer a little bit of tart flavor in apple desserts to balance the natural sweetness. That's why most apple varieties that are recommended for baking tend to be both sweet and tart. Some of them are mort tart than others, making them fairly baking-specific.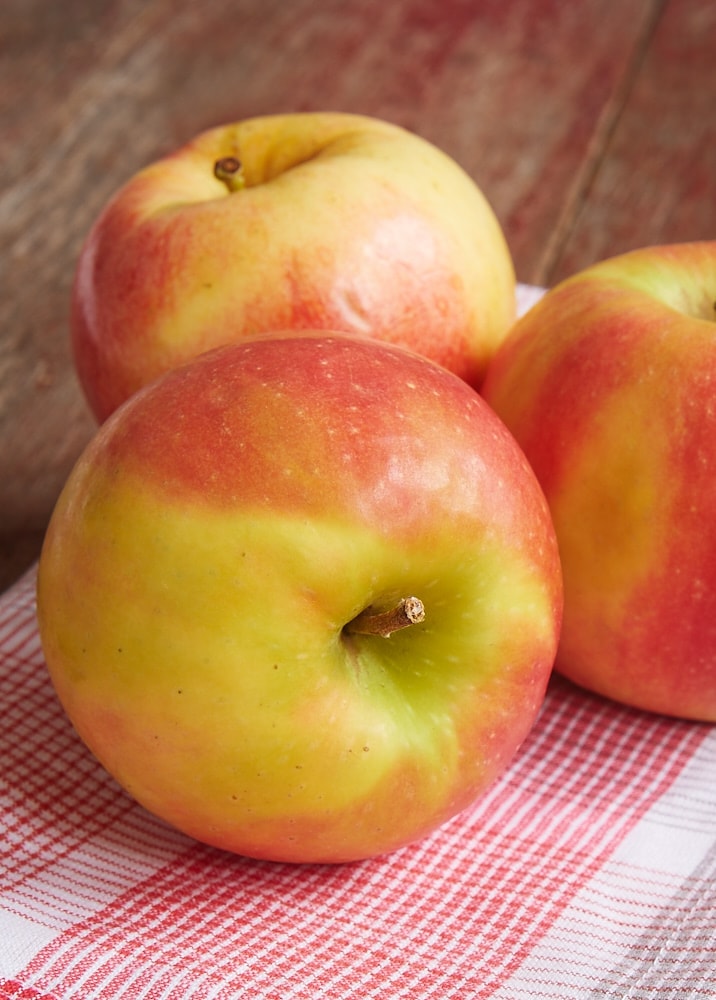 Try some of these favorites when you've got a craving to bake with apples:
The Best Apples for Baking
Pink Lady, great balance of sweet and tart.
Granny Smith, maybe the most popular baking apple. A little more tart than most.
Braeburn, magically moist yet still bakes well.
Jonagold, a combination of Jonathans (another good baking choice) and Golden Delicious. Plenty firm with a nice sweet-tart taste.
Honeycrisp, sweeter than most baking apples yet still holds up to baking.
Fuji, a bit on the firmer end of the spectrum. Great for baked goods that bake a long time.
Gala, a little sweeter than most of the others. Bonus points for being widely available.
Cortland, softer than most baking apples but bakes well.
I bake most often with Gala, Fuji, and Pink Lady apples. Of course, we all have our own flavor preferences, so it's entirely possible that you'll have a different preference among baking apples. These are all great choices for baking. If you're looking to find a favorite baking apple, give some of these a try the next time you bake and see what strikes your flavor fancy.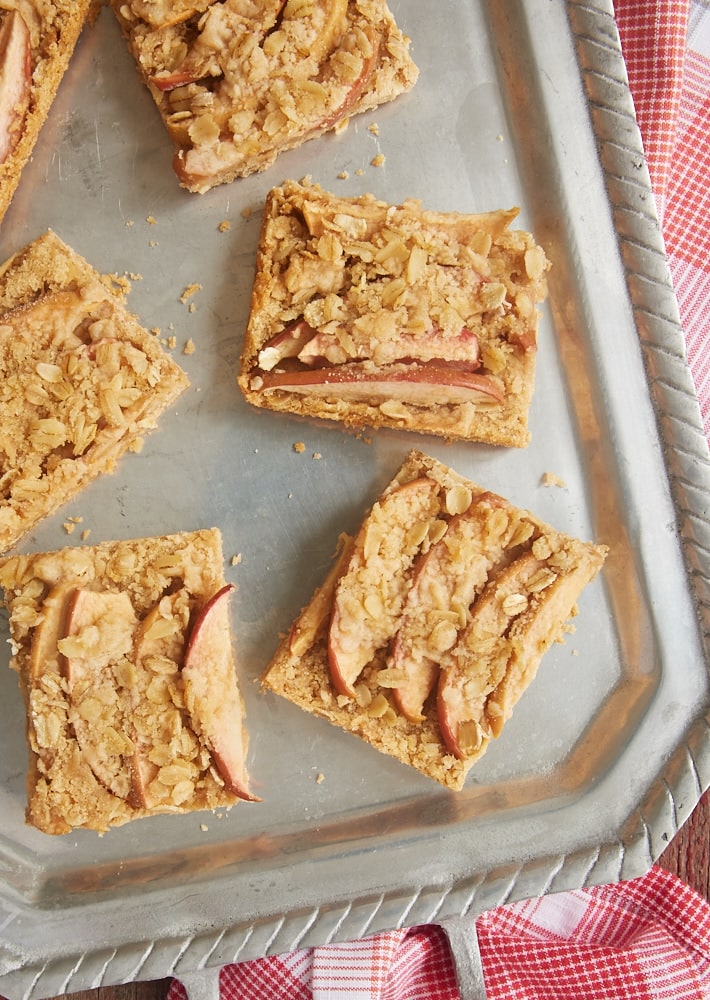 Apple Cinnamon Crumb Bars
Don't hesitate to use a mixture of apple varieties, either. Using a mixture of apples that have varying amounts of sweetness and tartness is a great way to add some flavor interest to your next baked apple dessert.
What are your favorite apples for baking?
Whatever your baking apple preference, find plenty of baking inspiration in the Recipe Index.