I have a thing about spices. When Quinn and I cook, I'm in charge of spices and seasoning. I just love trying different combinations and ratios. That spice fascination conveys to baking, too, from simple, tried, and true combinations like cinnamon and nutmeg, to bolder blends like chai spices.
For this cake recipe, I took my favorite chai spice blend and added it to another favorite – a Bundt cake. I love the simplicity of Bundt cakes. No frosting, no fuss. The result of this combination of favorites is this flavorful, moist, absolutely lovely cake.

If you do any research about chai spices, you'll find many different opinions not only on just the ratios of the spices, but also what spices should be included. I tried several variations of a chai spice blend before I found just the perfect combination for my tastes. If you have a blend that you prefer, then you can certainly make that substitution.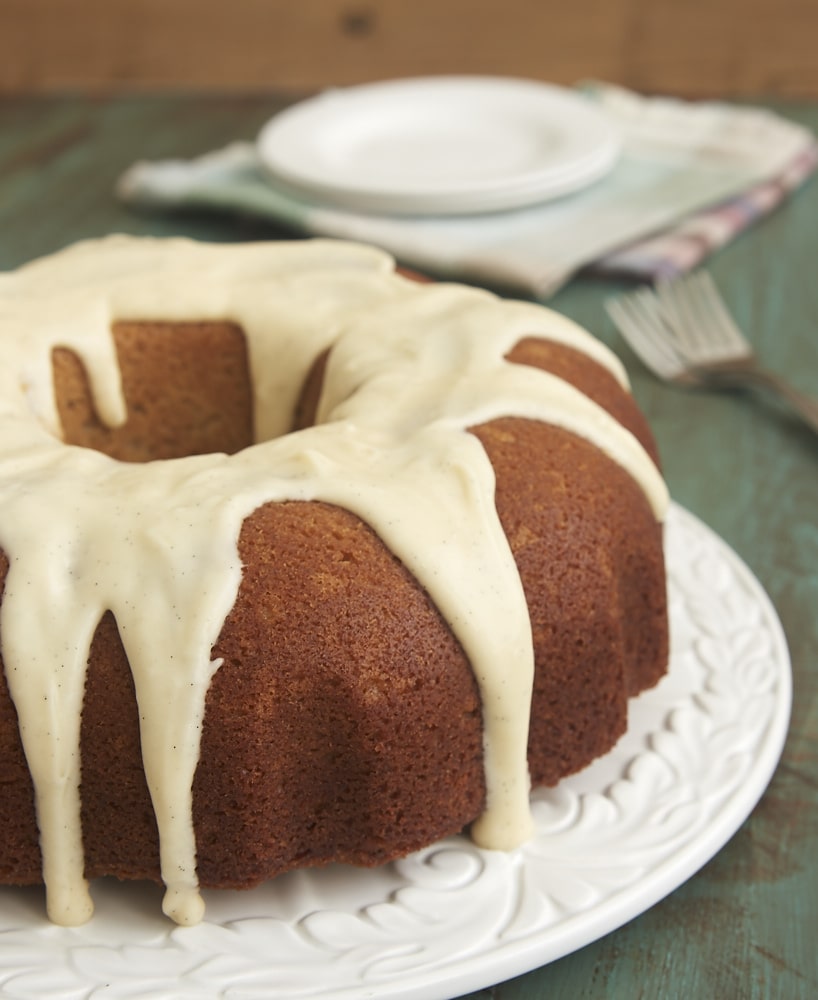 Not wanting to outshine the flavors of the cake itself, I topped the cake with a simple vanilla glaze. I used vanilla bean paste in the glaze to show off some vanilla bean specks. Good ol' vanilla extract will work just fine, though.
We really loved this cake, as did everyone with whom we shared it. Not only is it a great dessert, but it's also a lovely sweet snack. This is the kind of cake that won't last long because you'll notice a slice or two disappearing here and there throughout the day. It's just that irresistible!
This recipe was developed in collaboration with Go Bold with Butter, where I am a paid contributor.