If you enjoy cinnamon baked goods, you'll love this cinnamon sugar recipe. It has so many uses in baking and beyond!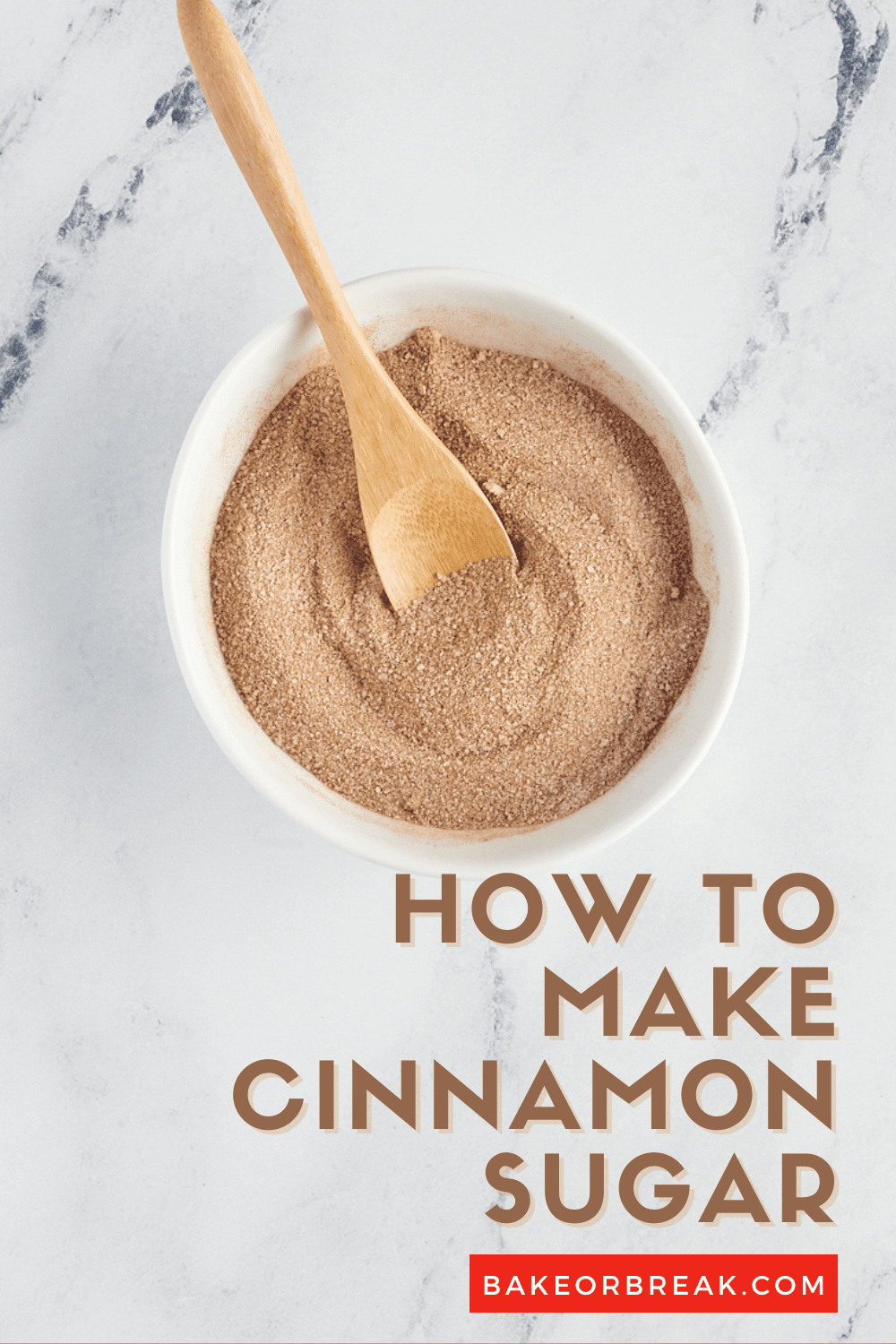 Homemade Cinnamon Sugar
Don't you just love the taste of cinnamon sugar? It's one of my favorite flavor combinations! While you can buy it at your supermarket, it's really simple and only requires a few ingredients. And it has so many uses!
Below, you'll find all you need to know about making homemade cinnamon sugar, from the kind of sugar to use to the perfect cinnamon sugar ratio. And, of course, we'll talk about the myriad ways you can use it!
What Is Cinnamon Sugar?
Cinnamon sugar is a mixture of cinnamon and sugar. Simple as that! It's used to flavor food or as a topping. While it can be purchased at the store, it's also very easy to make at home. All you need is those two ingredients and you're ready to go!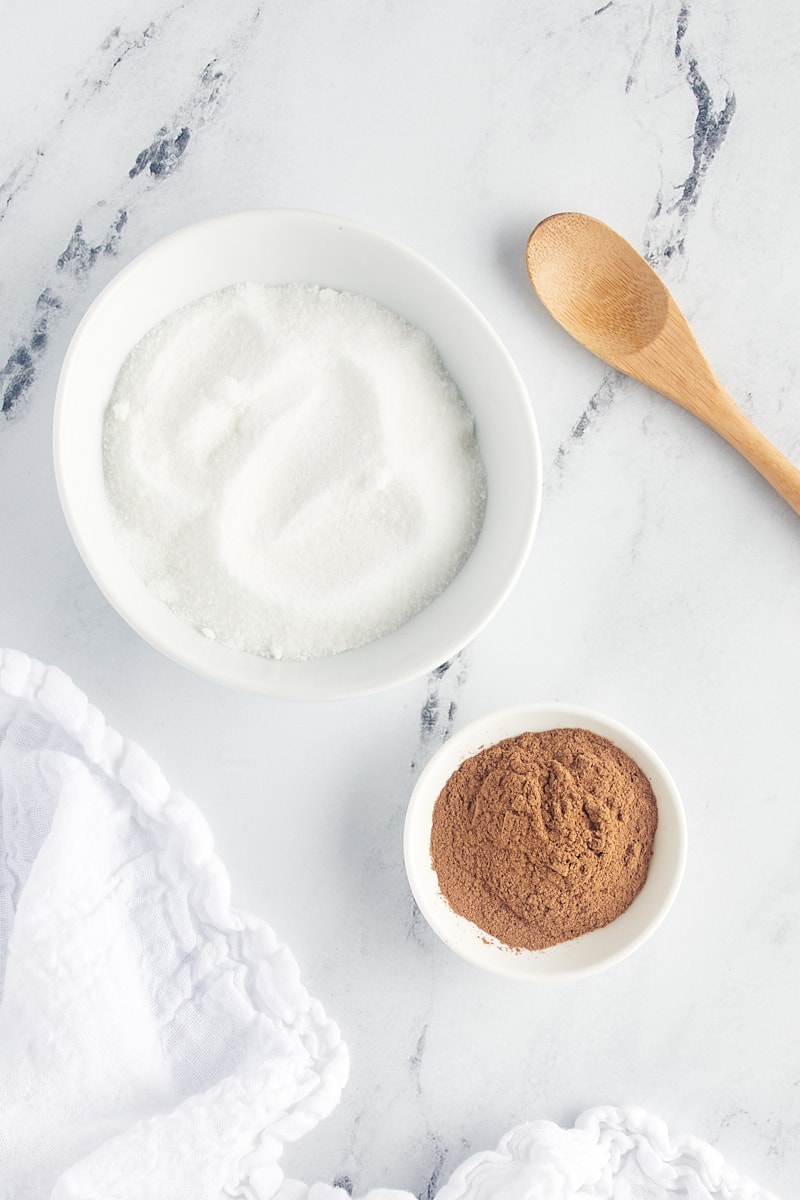 What You'll Need
The name says it all – cinnamon and sugar! I'm not joking when I say it's amazingly easy to make.
Ground cinnamon
Sugar – See my notes below about using different types of sugar.
A bowl
A spoon or whisk
What kind of cinnamon should I use?
Simple ground cinnamon is all you need to make cinnamon sugar. There are two basic kinds of cinnamon – Ceylon and cassia. Cassia cinnamon has a stronger flavor, while Ceylon cinnamon has a milder, more complex flavor. Either is perfectly fine, so choose the kind you prefer.
You can also make your own ground cinnamon from cinnamon sticks. That's most commonly done with a grater or a mortar and pestle, although you instead also use a food processor or spice grinder. You can also use a zip-top bag, a rolling pin, and your own aggression to pound some cinnamon sticks into powder.
Regardless of the type of cinnamon you use, make sure it's fresh. If it's been sitting in your kitchen cabinet for a while, it's likely lost a lot of its flavor.
What kind of sugar should I use?
For most purposes, I recommend making cinnamon sugar with either granulated sugar or coarse sugar.
Most commonly, it's made with granulated sugar, the standard white sugar you'll easily find at your grocery store. For a similar texture, you can also use superfine sugar.
For using cinnamon sugar as a topping, you can use a coarse sugar, like sanding sugar or sparkling sugar. I often make it with white sanding sugar for a little extra sparkle.
Choose your sugar based on how you will use the mixture after it's made. If you're looking to coat cookies before baking, granulated sugar will likely work better. For simply sprinkling on top of whatever you're baking or for adding on top of toast, either kind will work.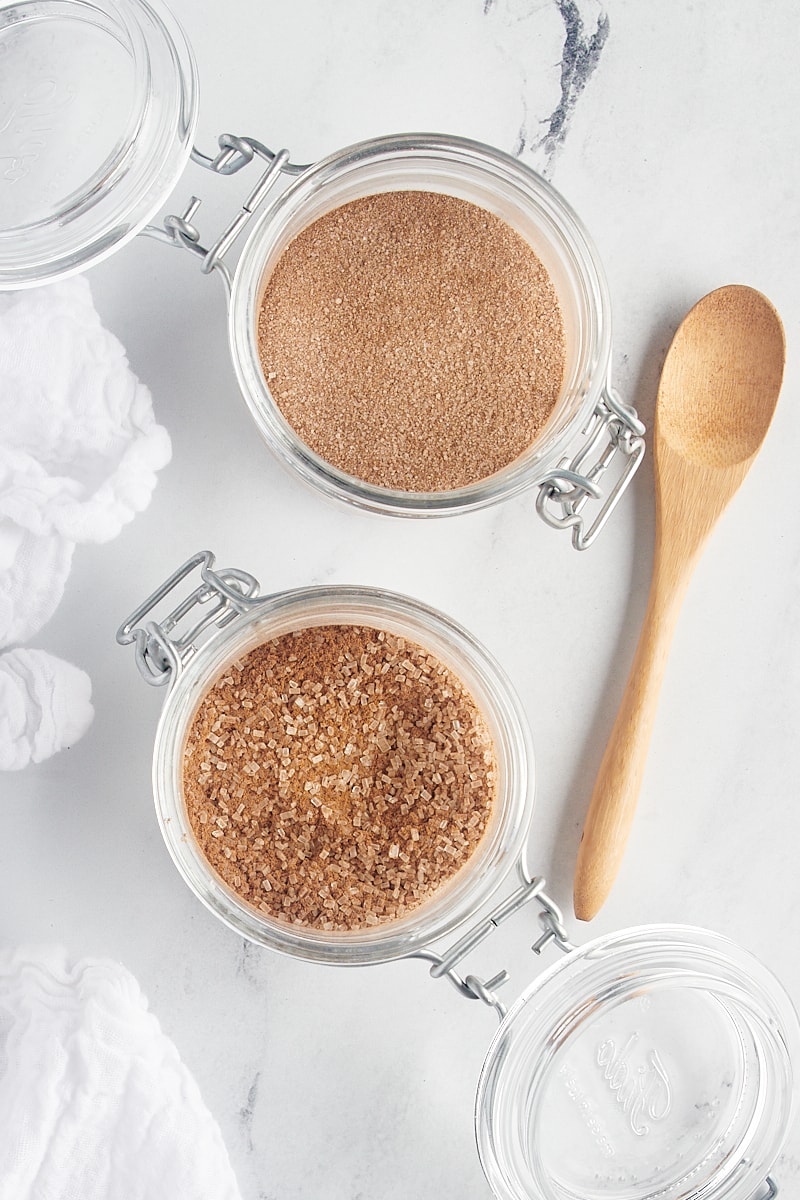 Can I use brown sugar?
Yes, you can substitute brown sugar if you like. This type of mixture is often used in fillings like you find in cinnamon rolls. Keep in mind that brown sugar contains molasses, which gives it a different consistency and moisture level. In most cases, you'll combine brown sugar and cinnamon at the time you need it. If you do want to store it, be sure to keep the mixture tightly sealed because that moisture can evaporate, causing the sugar to harden.
Can I use powdered sugar?
You can make cinnamon sugar with powdered sugar (confectioners' sugar). This variety is good for dusting on baked goods after they're baked. This type of sugar tends to clump, so you'll need to sift it well when mixing. You may also find that it doesn't store very well because of that tendency to clump.
How To Make Cinnamon Sugar
It really couldn't be easier to make homemade cinnamon sugar. The prep time is negligible, as you'll only measure the ingredients and stir. Grab what you'll need and let's do this!
Place the sugar into a bowl or storage container. Measure the amount of sugar you'll need and place in either a mixing bowl or the container you plan to use for storing the cinnamon sugar. I most often use a cup at a time for storing, but you can easily use more or less as needed.
Add the cinnamon. Measure the appropriate amount of cinnamon for the amount of sugar you're using, and add it to the sugar. (See below for more about the best ratio of sugar to cinnamon to use.)
Mix together until combined. Stir the two ingredients together until well-mixed. A spoon or a whisk will do the job. If you're mixing in a container with a tight-fitting lid, then you can give it a good shake to get it mixed.
What's the best ratio for cinnamon sugar?
I like to use a ratio of 4 parts sugar to 1 part cinnamon by volume. That means that if you're using a cup of sugar, then you'll need 1/4 cup of cinnamon. For 1/2 cup of sugar, you'll need 2 tablespoons of cinnamon. To make more or less, you can do some simple math to scale this to suit your needs.
If you prefer more or less cinnamon flavor, then you can dial that to suit your tastes to be bolder or lighter. In most cases, this doesn't have to be extra precise. After you've made it a few times, you'll learn to estimate the amounts to get just the ratio you like.
How to Store
Cinnamon sugar will last a very long time stored in an airtight container. Sugar doesn't really spoil if it's stored well, although it can take on a stale flavor. The cinnamon is usually the deciding factor for how long to store cinnamon sugar. Cinnamon loses its flavor over time, so you can usually give it a sniff and see if it's still strong and fresh.
You can make it in batches when you need it and store the remainder in a jar or other airtight container. An empty spice jar or other container that seals well will work. Add a label with the name and date.
How To Use Cinnamon Sugar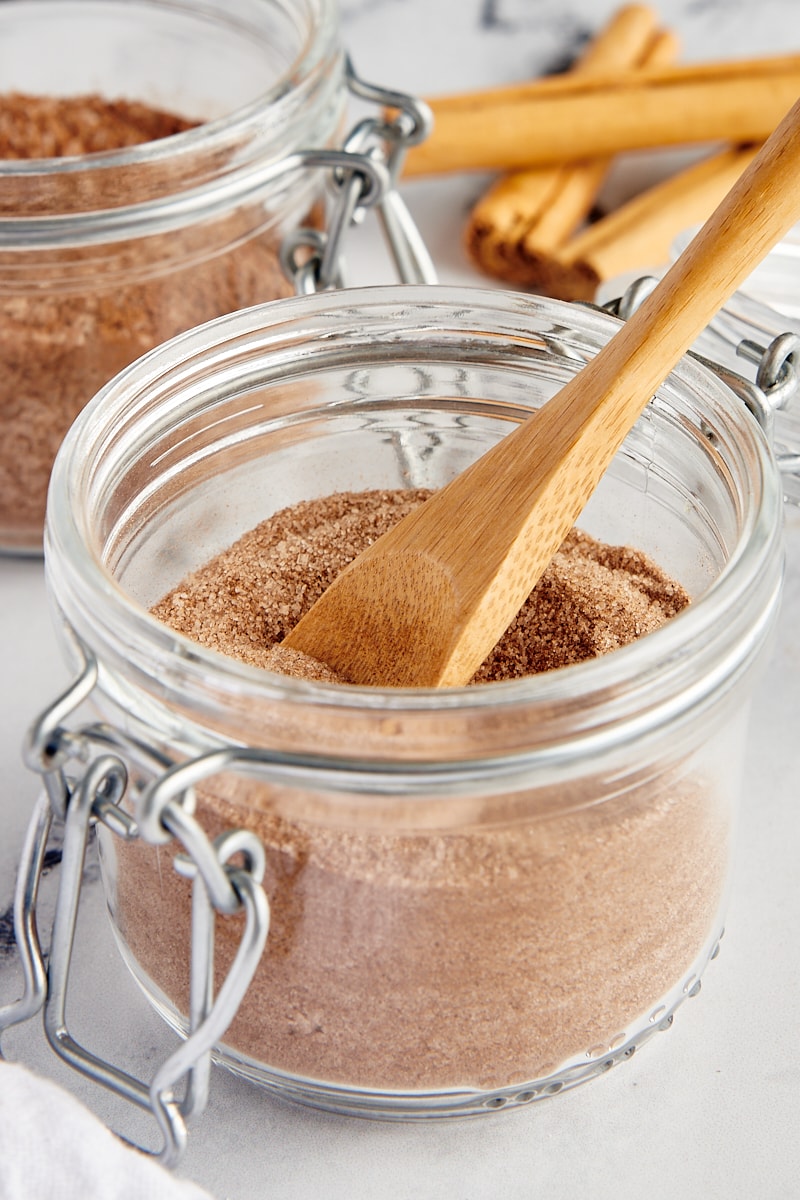 Bake or Break is a participant in the Amazon Services LLC Associates Program, an affiliate advertising program designed to provide a means for us to earn fees by linking to Amazon.com and affiliated sites.