June 23, 2016
Marbled Cookie Butter Cake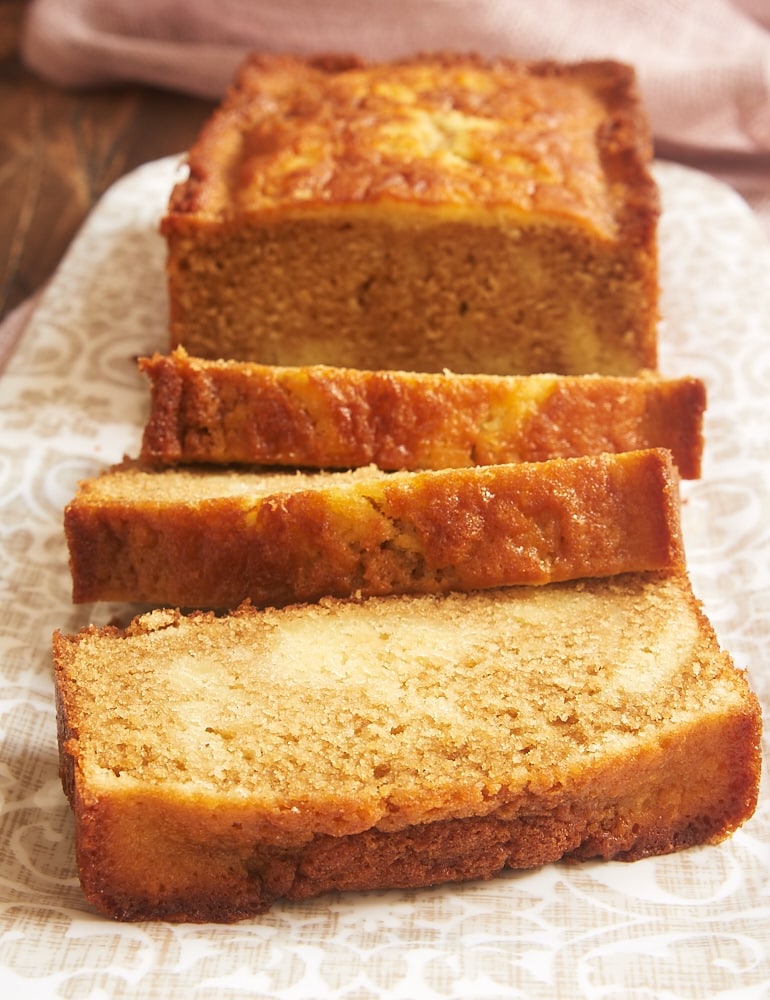 Don't you just love the look of a marbled cake? I certainly do. The swirled appearance and mixture of flavors can take a simple cake to an all new level.
This marbled cake features a swirl of sweet, vanilla cake with a more flavorful cake made with cookie butter spread. Both the flavor and texture are fantastic!

Despite the two different colors of the cake, you still only really need to make one batter. After it's mixed, simply divide it in half, and mix the cookie butter into one portion. You'll just need a separate mixing bowl, but very little added effort.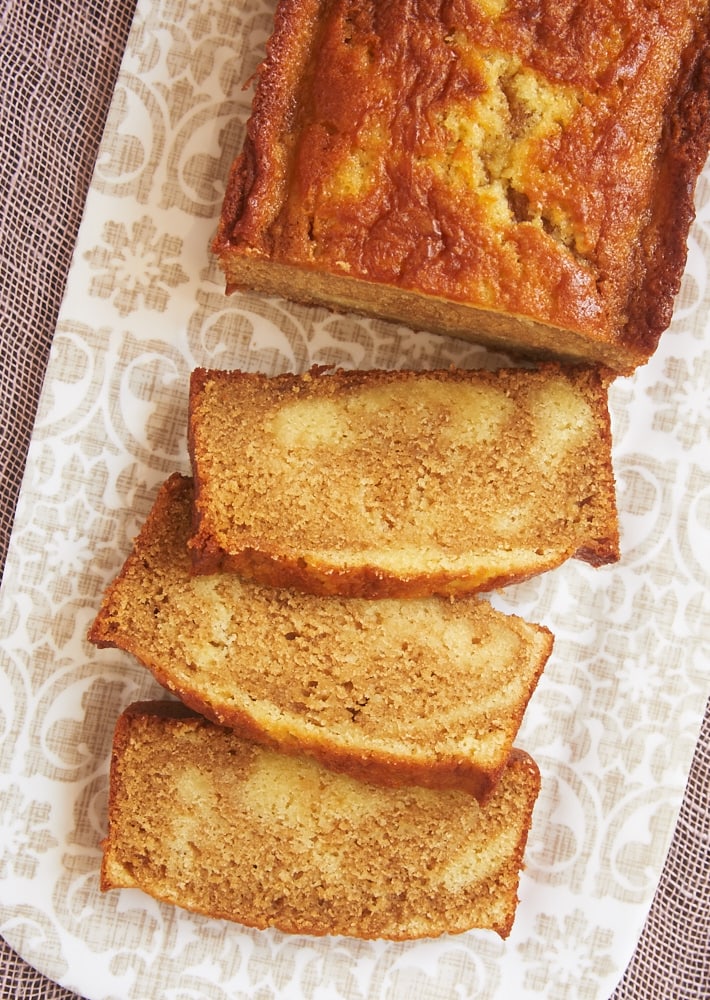 You won't even need to get out your electric mixer for this one. A few bowls and a whisk will serve you well. Getting this pretty cake mixed and into the oven is surprisingly simple and quick. That makes it even more of a win!
The flavor of this cake is really quite lovely. It's sweet with a hint of that great spiced flavor of the cookie butter. The cookie butter flavor isn't bold, but it rather gives you a little spice undertone to the cake. This cake reminds me a bit of pound cake, but much softer, moister, and lighter.
This pretty cake is great for a simple dessert or as a sweet snack alongside your favorite coffee or tea. It would also make a wonderful homemade gift. But you'd better make two loaves if you're going to give one away. You won't want to deprive yourself of this delightful cake!
Find more cake recipes in the Recipe Index.
Marbled Cookie Butter Cake
Yield: 10 to 12 servings
Prep Time:25 minutes
Cook Time:1 hour
Sweet vanilla cake and cookie butter get swirled together in this soft, sweet, delightful Marbled Cookie Butter Cake!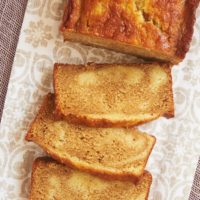 Ingredients:
1 & 1/2 cups all-purpose flour
1 tablespoon baking powder
1/2 teaspoon salt
1 & 1/2 cups heavy cream
3 large eggs
1 cup granulated sugar
1/2 teaspoon vanilla extract
1/2 cup cookie butter spread*
Directions:
Preheat oven to 350°F. Grease a standard size loaf pan.
Whisk together the flour, baking powder, and salt. Set aside.
In a separate bowl, beat the cream, eggs, sugar, and vanilla until thoroughly combined. Add the flour mixture, and mix just until combined and smooth.
Transfer about half of the batter to a separate bowl. Add the cookie butter to one of the batter bowls. Mix until smooth.
Pour the lighter batter into the prepared pan. Spoon the cookie butter batter on top. Use a thin knife or a toothpick to swirl the batters.
Bake 55 to 60 minutes, or until a pick inserted into the center comes out with a few moist crumbs.
Cool completely in the pan before serving.
Notes:
*Look for cookie butter with other spreads like peanut butter. There are several brands available. For this recipe, I used Biscoff.
Recipe slightly adapted from Biscoff.
This post contains affiliate links.