This easy-to-make Apple Bourbon Clafoutis is just the right amount of sweet and plenty delicious!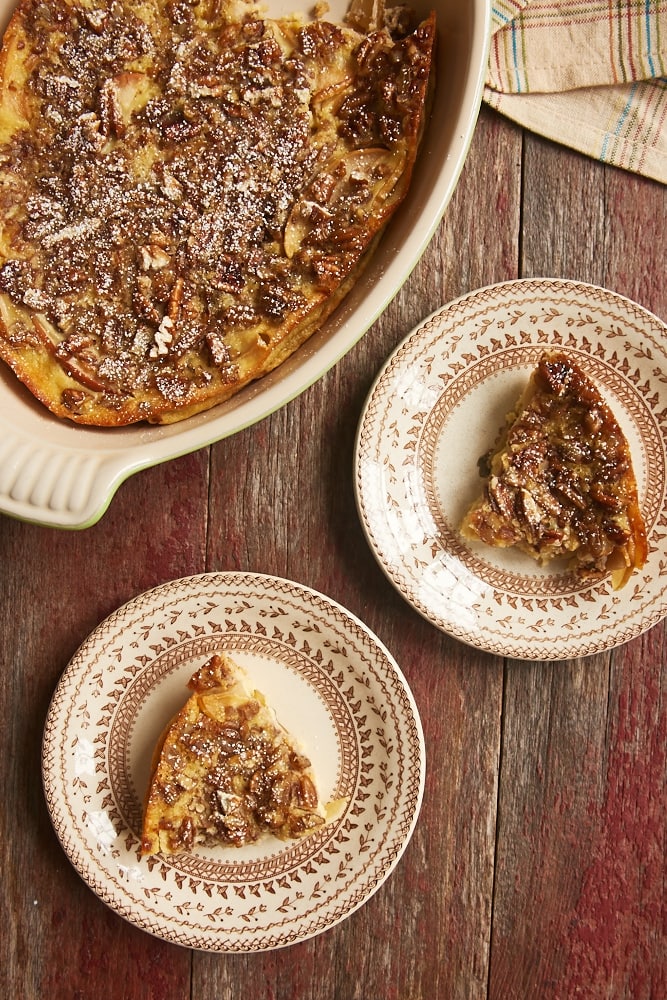 If you aren't familiar with clafoutis, then here's what you need to know. It's pronounced clah-FOO-tee. It's essentially a cake, but with elements of other things (like pancakes, flan, and custard!), too. It's usually made with fruit. And it's delicious.
Now that we have that little clafoutis lesson out of the way, let me tell you how smitten I am with this dessert. It's absolutely made for fall with all those apples, not to mention the pecans and bourbon. Both the lightly sweet flavor and the soft texture are just fantastic. It's really just a lovely dessert.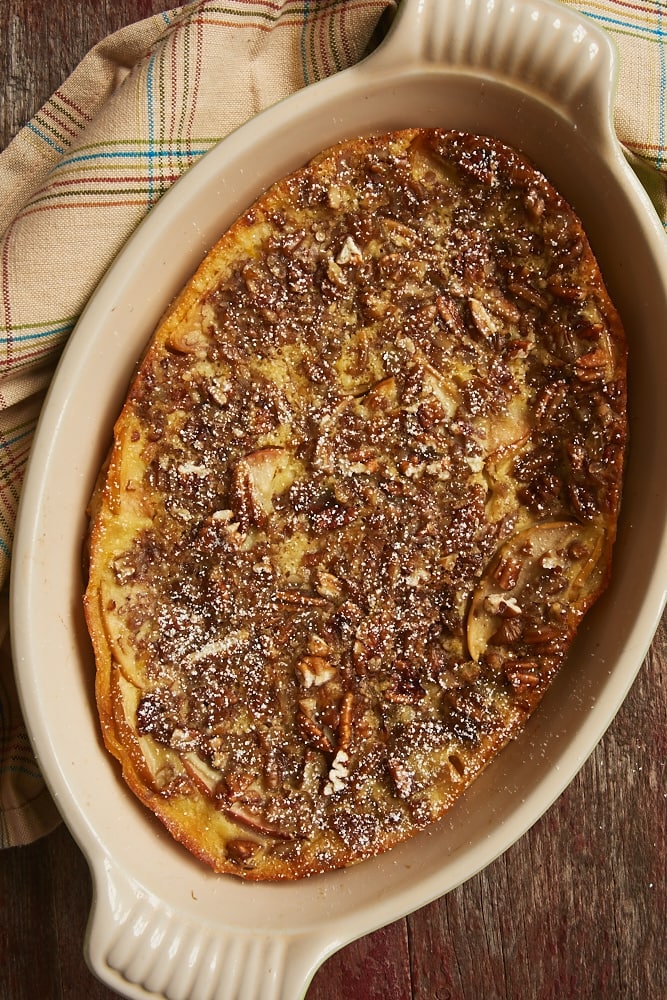 The apples get cooked in butter for a bit before they go into the pan to give them a little extra flavor and tenderness. Then just put those apples in the bottom of your pan and make the batter. I used an oval Le Creuset dish, sometimes known as an au gratin pan. But any shallow baking pan with a 1 & 1/2 quart capacity will work.
The batter is very simple to make. Everything just gets mixed all at once in one bowl. Once you've done that, pour it directly over the apples in the pan and sprinkle with pecans. Then it's ready for the oven. That's it!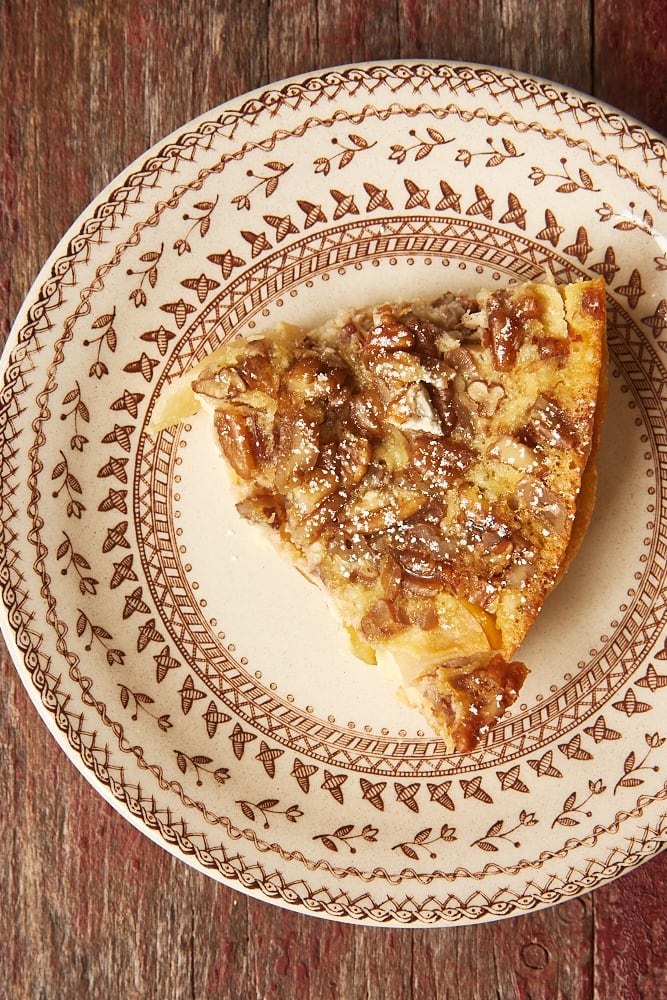 Don't be alarmed if your batter doesn't fill up much of your pan. It will rise quite a bit as it bakes, and then fall as it cools. A simple sprinkling of confectioners' sugar is plenty to top off this lightly sweet dessert. I must say that I wouldn't turn down some whipped cream on top, though. I suggest serving the clafoutis at room temperature or slightly warmed.
One of my favorite things about this dessert is that it isn't overly sweet. It's a lovely alternative or companion to heavier desserts. It would also be a great choice to serve at a brunch. Don't be surprised if this tasty, versatile recipe becomes a go-to favorite!