If you love oatmeal cookies, then you're in the right place! These are some of the best and most popular oatmeal cookie recipes I've ever shared with you. Enjoy!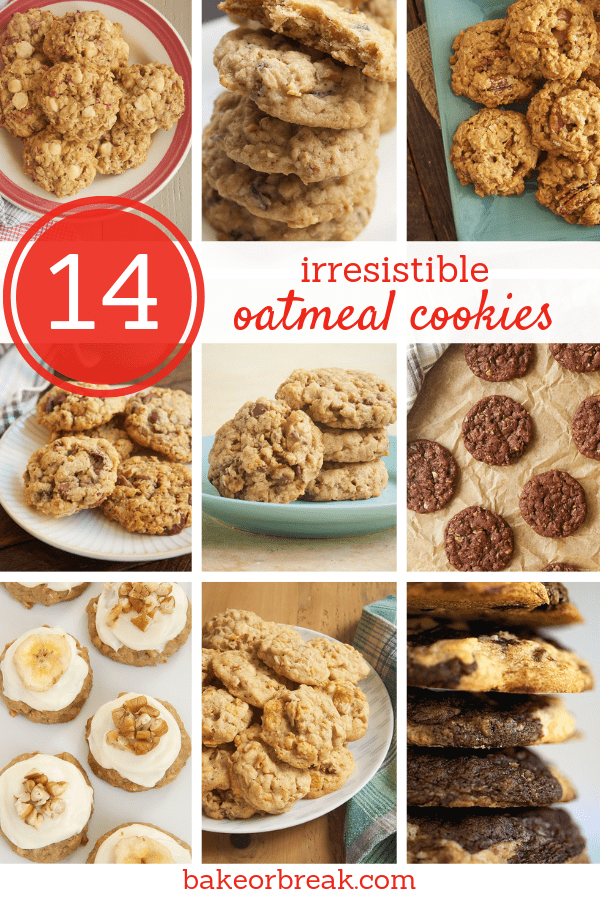 As evidenced by the dozens and dozens of cookie recipes here on BoB, I am a big, big fan of cookies. I think it's fair to say that they're my favorite thing to bake. I love all kinds of cookies, but oatmeal cookies are one of my favorites.
Adding oats to cookies creates a chewy texture and a more hearty feel. Plus, they add a little bit of a nutty flavor that helps makes them irresistible.
I've made many a batch of oatmeal cookies over the years, and I've put together a whole bunch of my most popular recipes in this one spot. I hope you'll find just the cookie to satisfy your oatmeal cookie craving!

Rolled Oats Versus Quick Oats
Before we get to the recipes, let's talk about the oats themselves. I often get asked about old-fashioned rolled oats versus quick oats in cookies. The short answer is that they are usually interchangeable.
The longer answer is that there will be some differences in your finished cookies. Quick oats are processed into smaller pieces. They also don't provide quite the same chewiness as traditional rolled oats. You'll usually get a thinner cookie, too.
In most cookies, I prefer the texture of rolled oats. You'll find that most of these oatmeal cookie recipes will favor those over the quick variety. That being said, you aren't likely to ruin a cookie by using one type versus the other. Just know that you are very likely to get a different outcome, at least with the texture and shape.
Oatmeal Cookie Recipes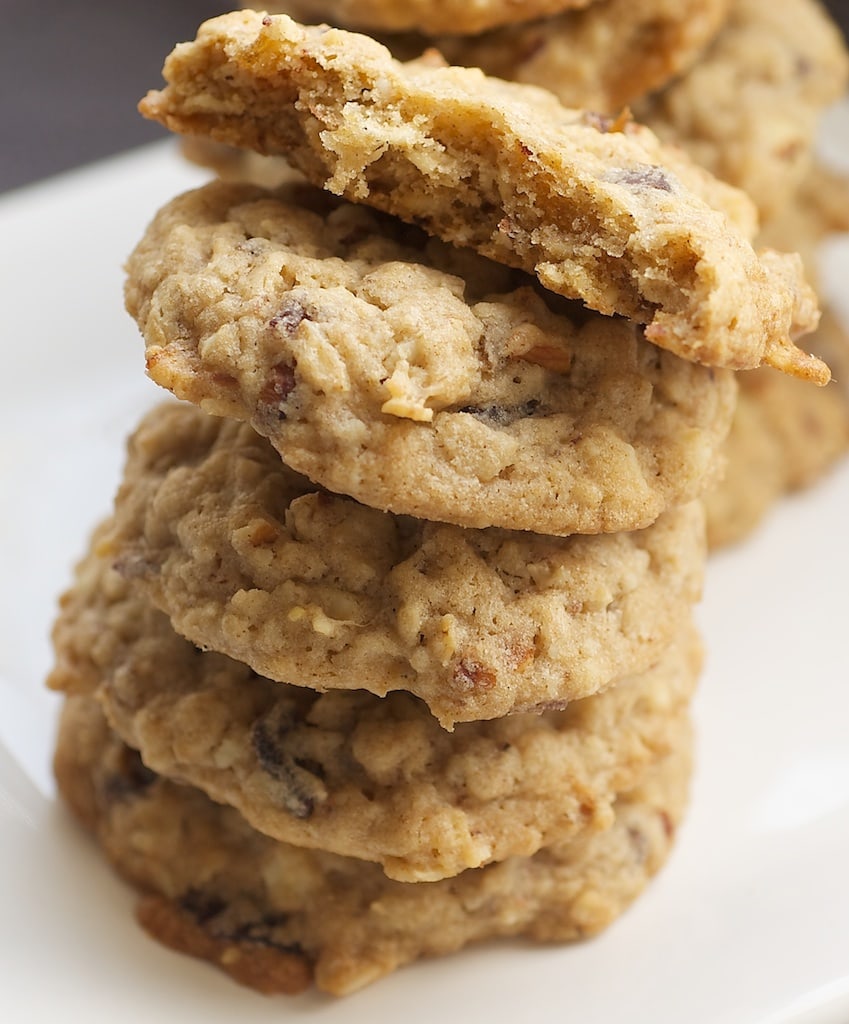 Let's start out with a classic. Well, kind of a classic. I'm not a fan of raisins at all, so these Oatmeal Date Cookies serve as my homage to Oatmeal Raisin Cookies. If you like raisins, feel free to substitute them in this recipe for your own version of a classic.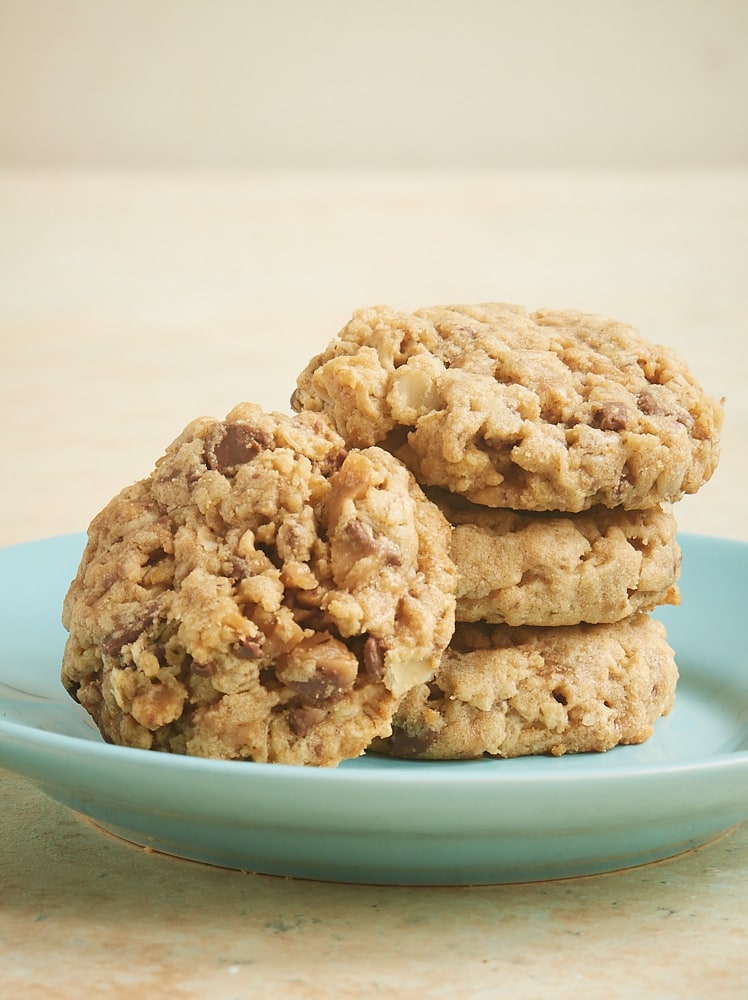 Peanut butter cookies meet oatmeal cookies in these Peanut Butter Toffee Oatmeal Cookies. Add in some toffee for a little crunch and flavor, and you've got yourself a real winner!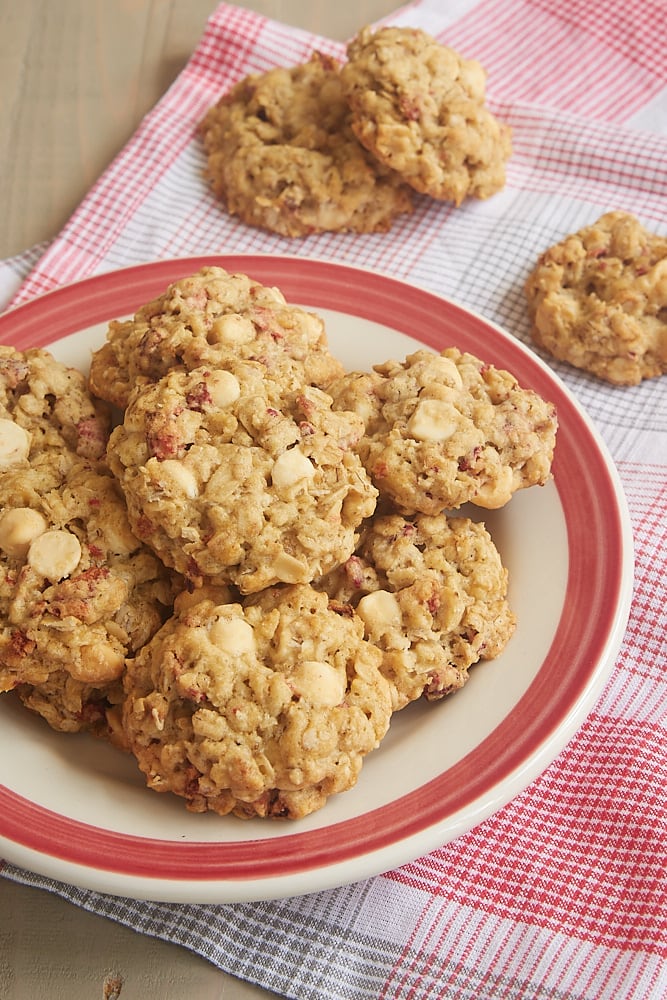 Berries don't always lend themselves well to cookies, but these Strawberry White Chocolate Oatmeal Cookies find a way with the use of freeze-dried strawberries. The flavor combination is fantastic!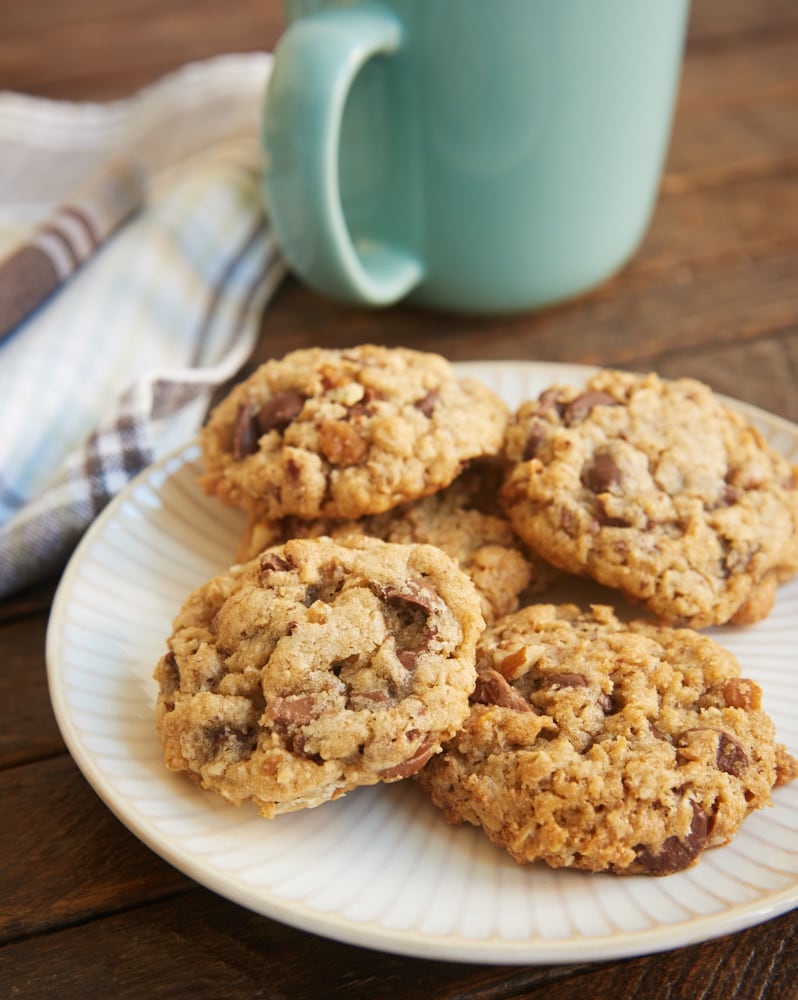 These Favorite Chocolate Chip Cookies are a bit of an exception to my usual oatmeal cookie preference. The oats in these cookies are finely ground before being added to the dough. That makes them a little more subtle while still adding great flavor and a bit of chewiness.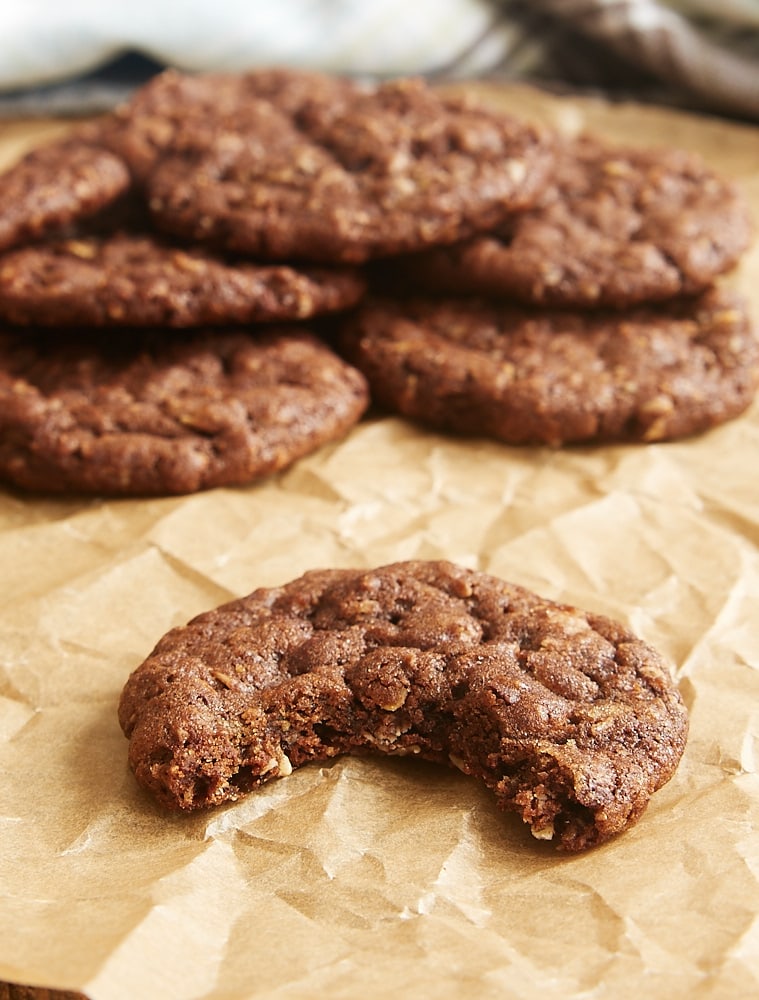 Chocolate Oatmeal Biscoff Cookies combine so many good things into one wonderful cookie. You've got oats, chocolate, AND cookie butter. These are some seriously good cookies.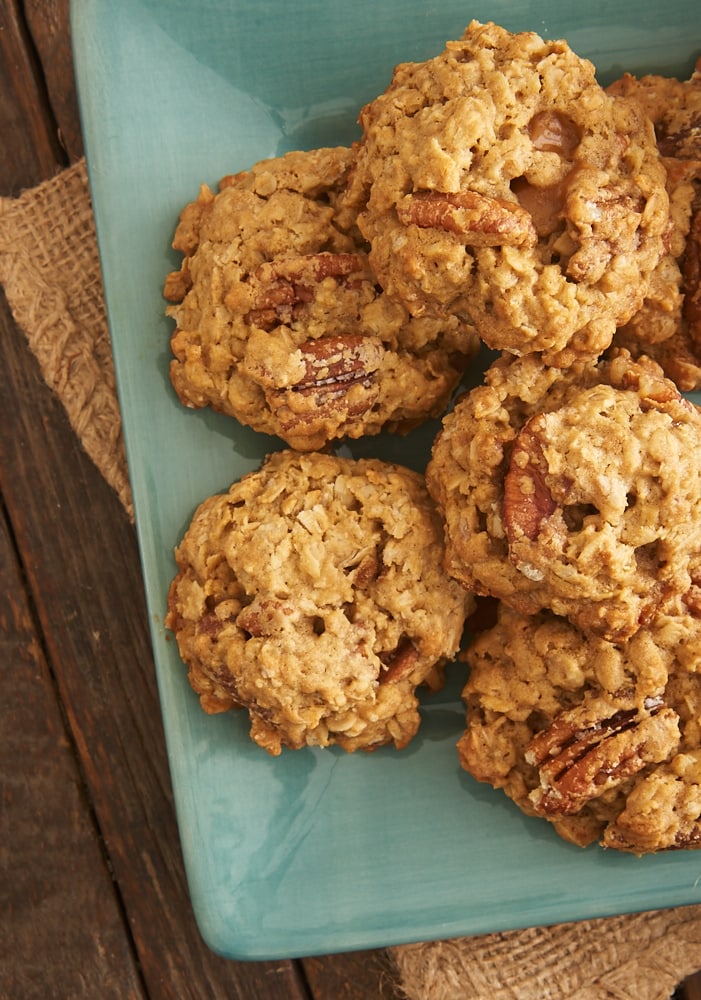 Butter Pecan Oatmeal Cookies are jam-packed with toasty, butter pecans, and they're absolutely amazing. If you're a big fan of all things butter pecan, these are going to rank highly for you.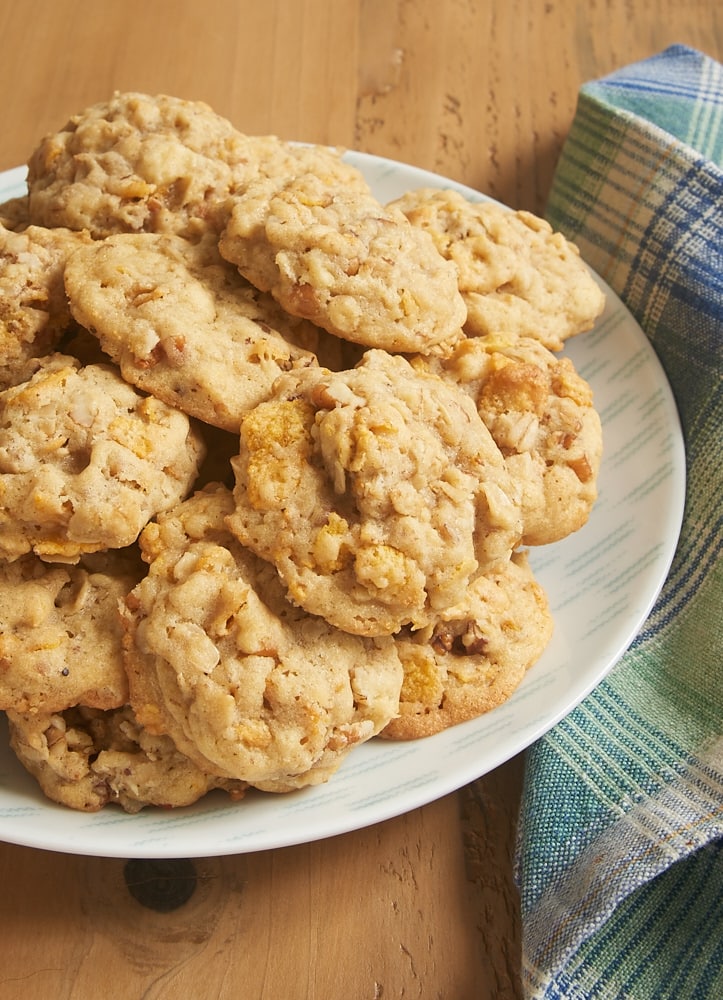 For something a little different, try these Corn Flake Oatmeal Cookies. As the name implies, these cookies have corn flakes mixed into the dough. They're chewy and crunchy and just downright delicious!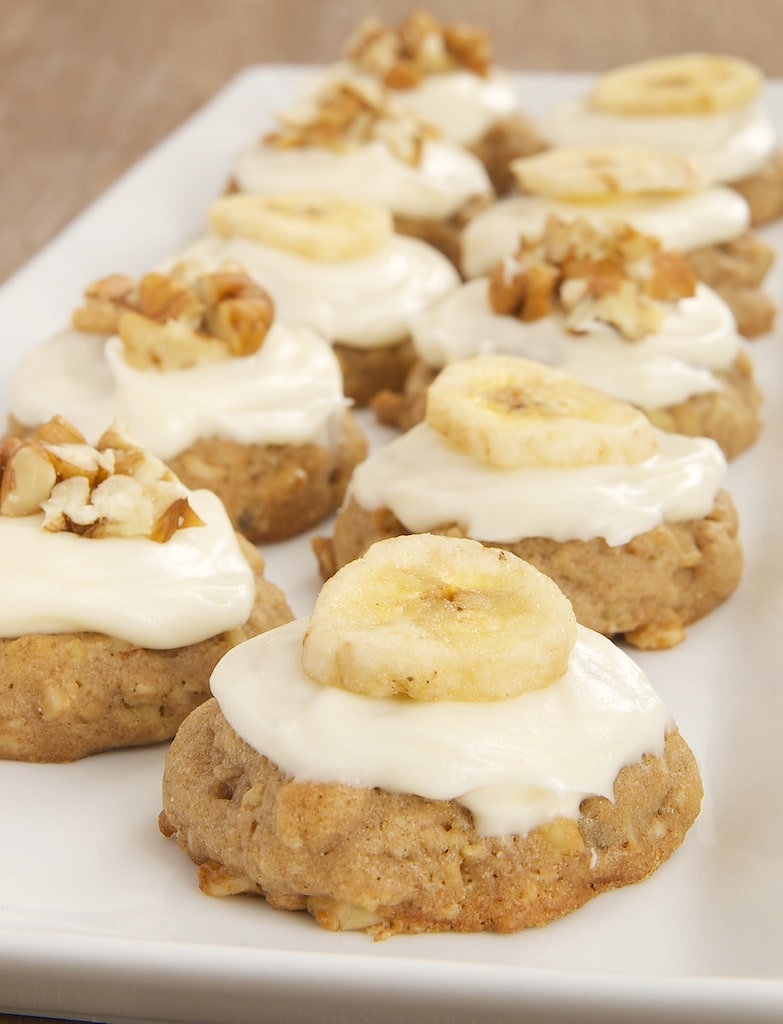 Hummingbird Cake is a Southern dessert staple. All of that banana and pineapple deliciousness is a big-time winner. These Hummingbird Oatmeal Cookies celebrate all of those great flavors in cookie form!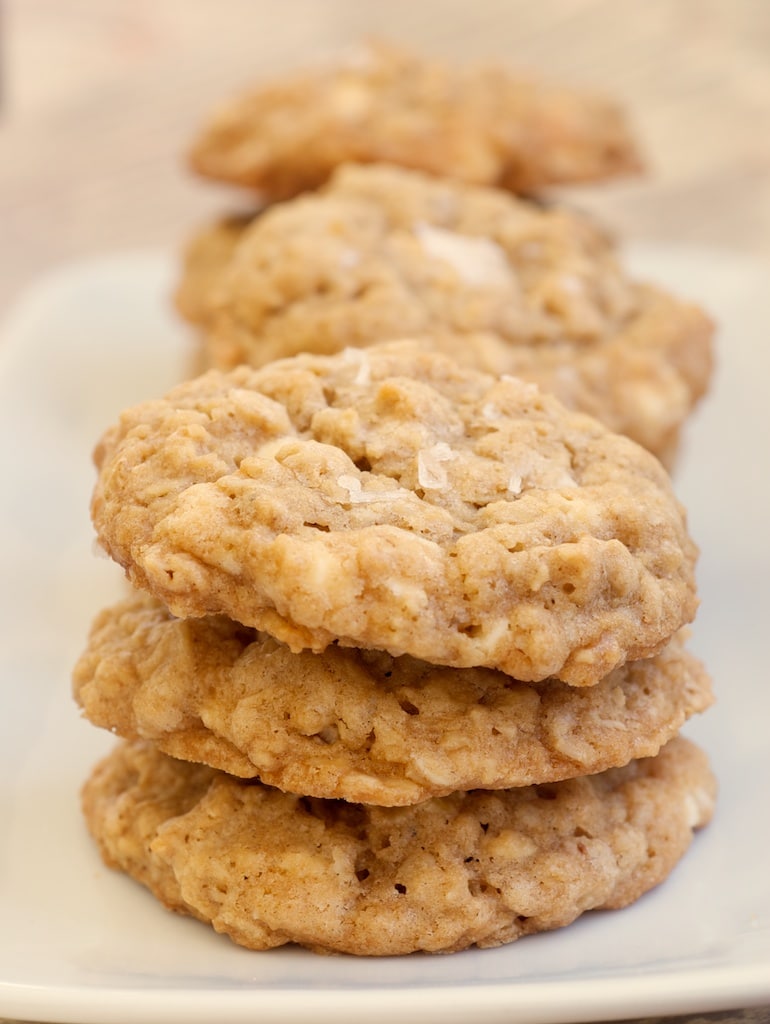 Vanilla is certainly not boring in these Salted Vanilla Chip Oatmeal Cookies. They may look unassuming, but you'll be hooked with just one bite!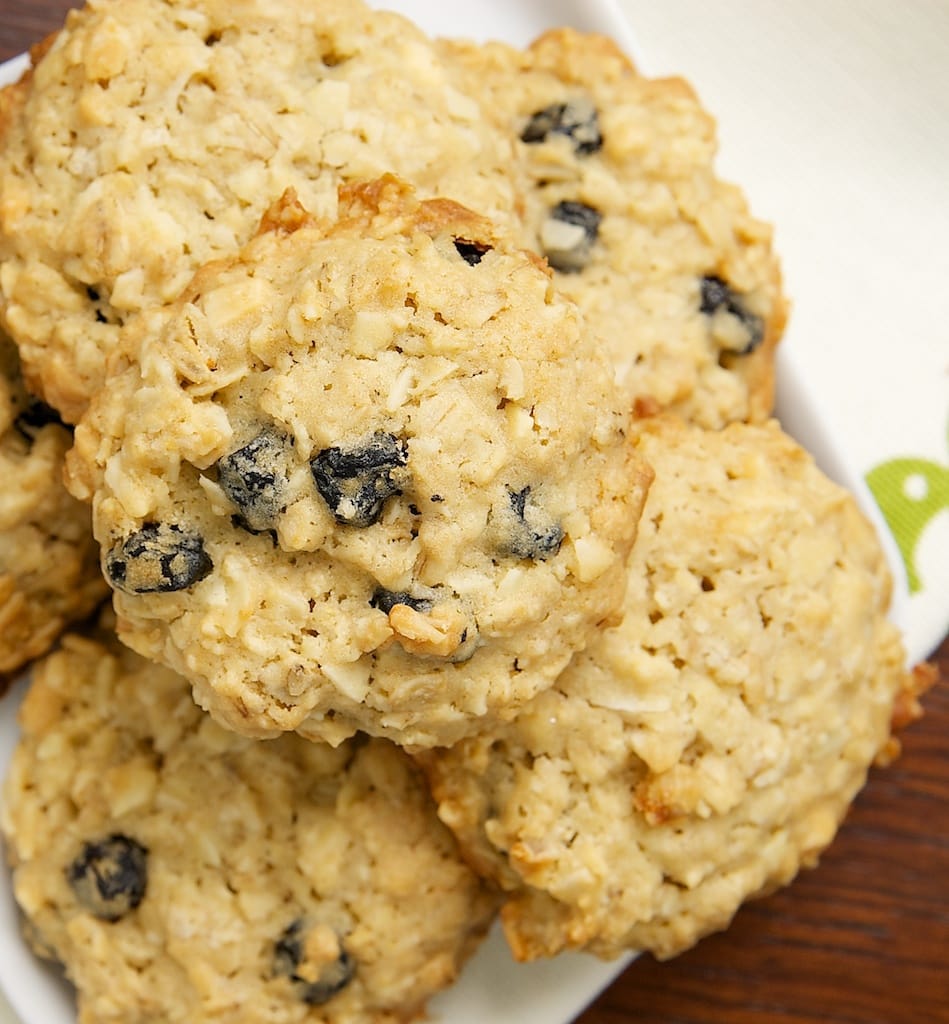 When it comes to dried fruits, it's easy to reach for the standards like cranberries and raisins. But there are so many other varieties out there. Dried blueberries take a starring role in these Blueberry White Chocolate Oatmeal Cookies. These are just the thing when you want something a little different.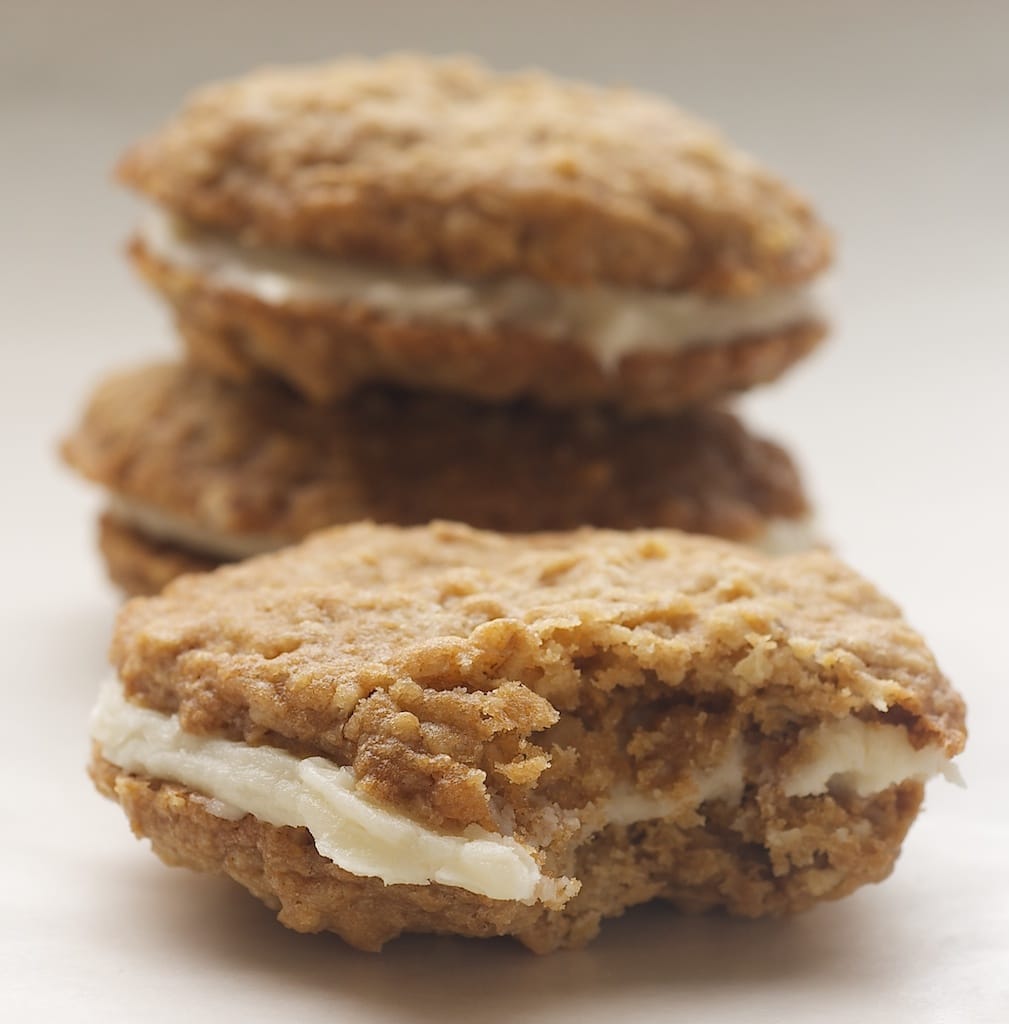 Oatmeal Cream Pies are my one big exception to my usual preference for rolled oats. Using quick oats makes these cookies thinner, which works really well for recreating a favorite treat. And I have to say that these are SO much better than store-bought!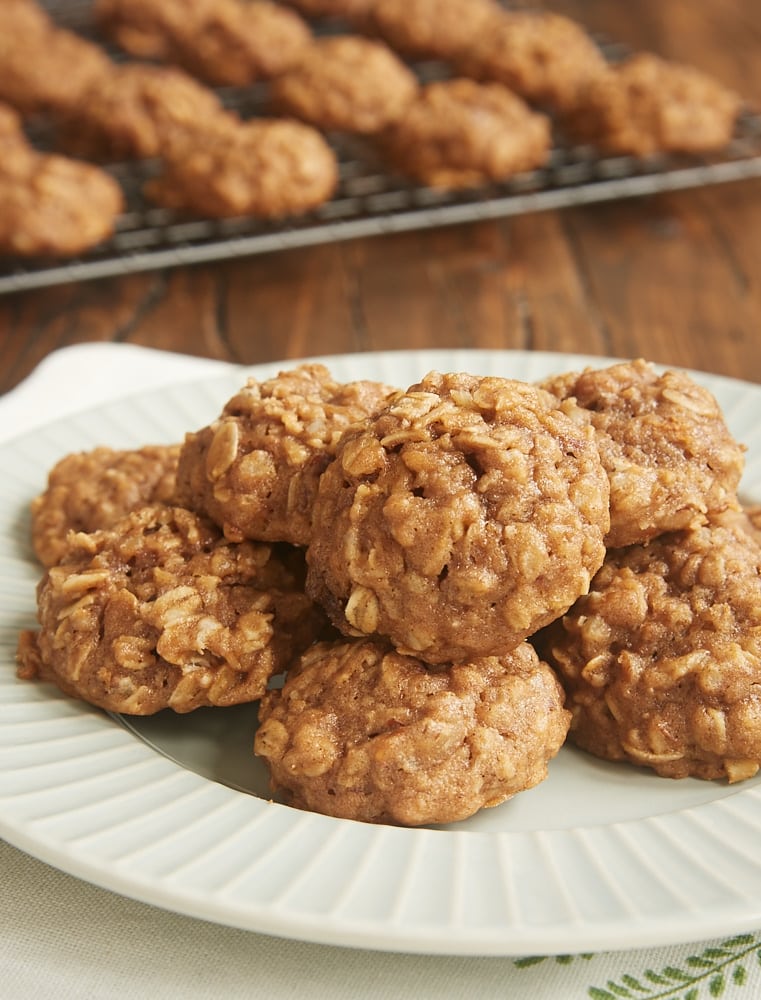 Every fall, I invariably crave all things apple. These Apple Butter Oatmeal Cookies are an apple-y twist on oatmeal cookies. They're made with apple butter, so there's plenty of sweet apple flavor and fall spices.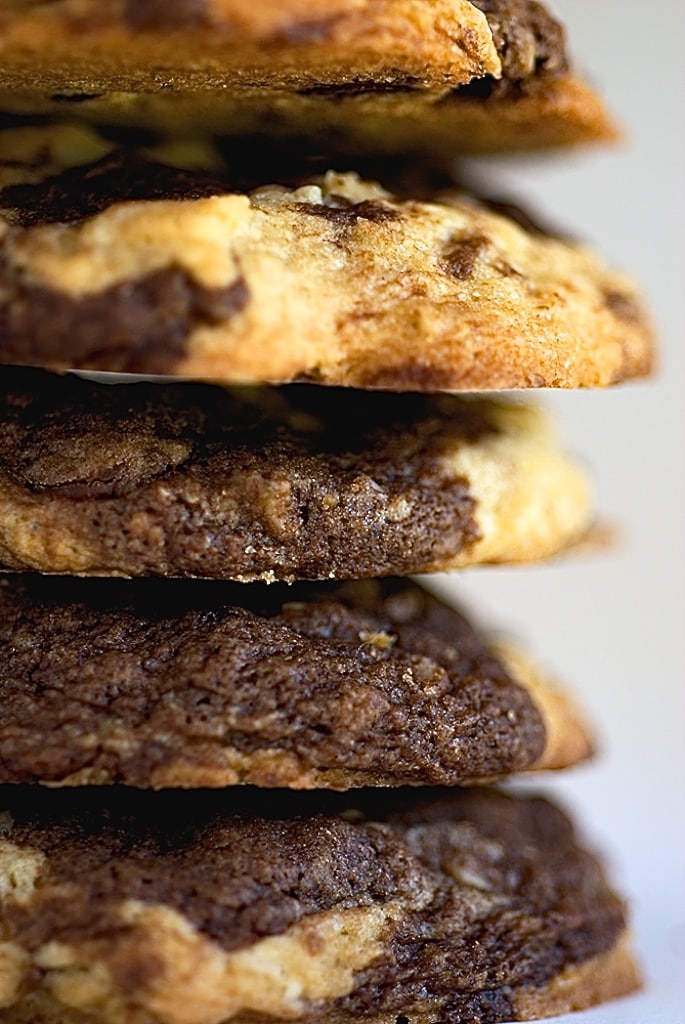 Chocolate and vanilla get all mixed up in these Marbled Chocolate Chip Oatmeal Cookies. They're simpler to make than you might think, and the result is a tasty cookie with a fun look.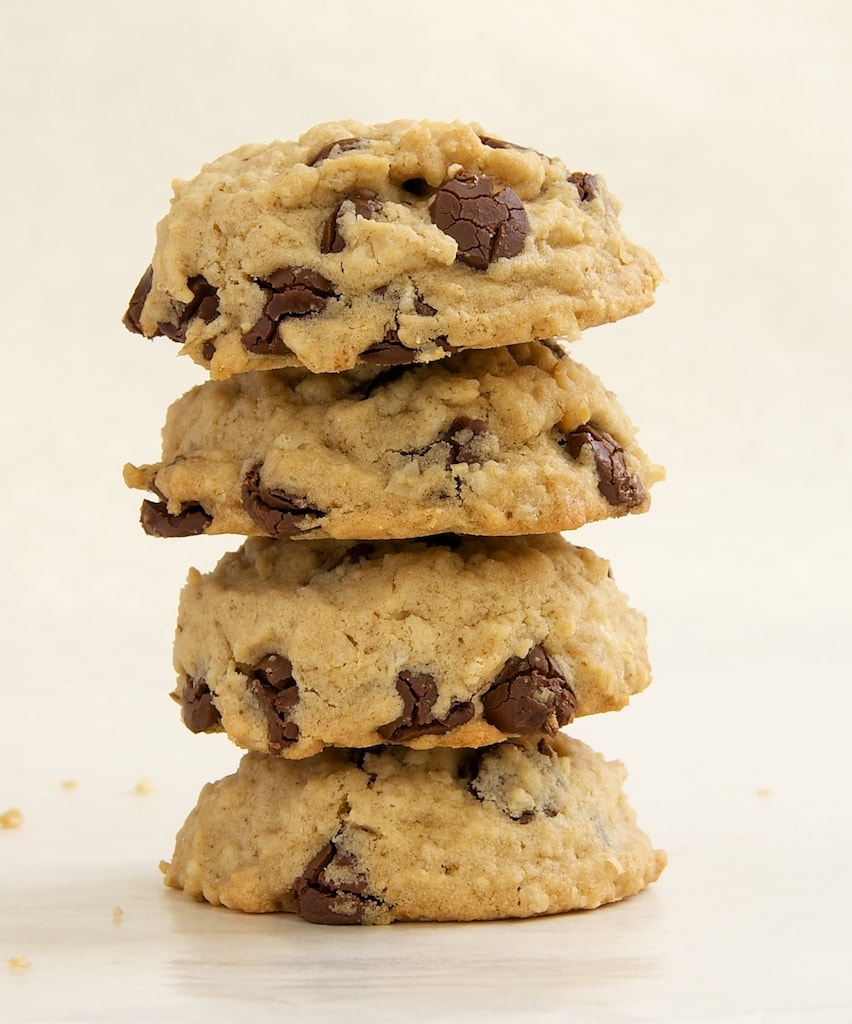 I like to think of these Oatmeal Peanut Butter Chocolate Chip Cookies as three cookies in one. They're a magical combination of oatmeal cookies, peanut butter cookies, and chocolate chip cookies. They're also one of the all-time most popular cookies I've ever shared with you!
I hope all of you oatmeal cookie lovers are ready to get in the kitchen and get baking with these favorite oatmeal cookie recipes. And, as always, you can find even more cookie recipes in the Recipe Index.
Happy baking!