For something a bit different in the cookie world, try these Corn Flake Oatmeal Cookies! They're chewy with a bit of crunch and sweetness from the cereal. A crowd-pleaser, for sure!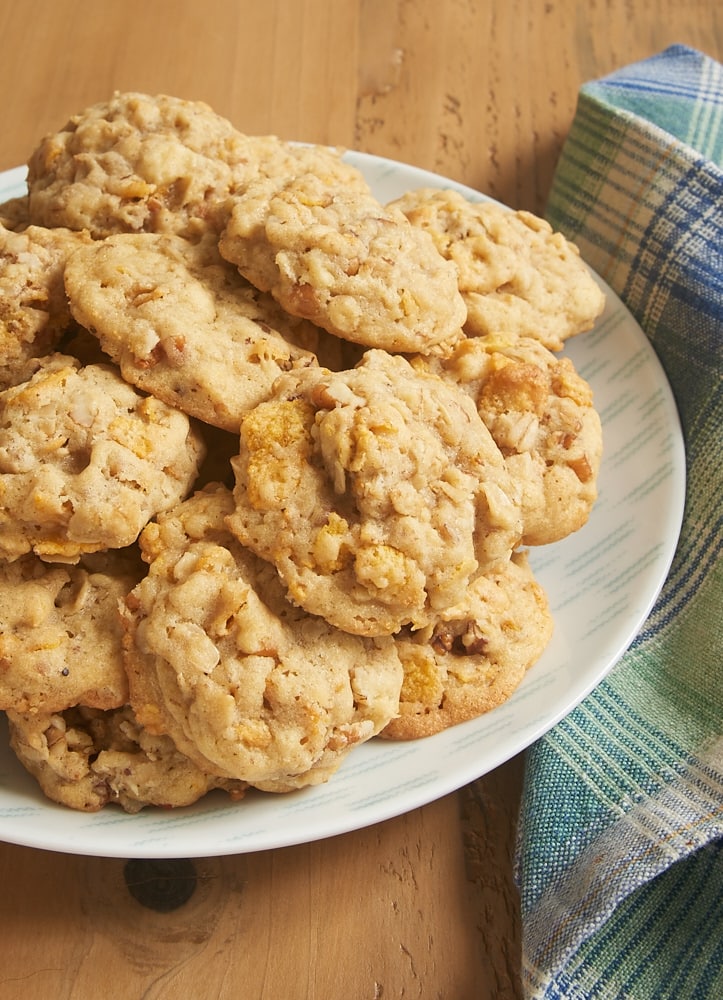 A few times every year, I get hit with an overwhelming urge to do some serious sorting, organizing, and purging of as many things as possible. Inevitably, I have to make some tough calls on some items. And one of the hardest things to thin out is my cookbook collection.
I have so many, and it seems I'm always adding more. But, believe me, a small New York apartment will make you a little more aggressive in your culling. I can never seem to get rid of community cookbooks, though. You know, the cookbooks put together by different organizations for charity or fundraising. The way I see it, people contribute their very best recipes to those books. They are a treasure trove of delicious food!
During one of my recent organizing stints, I made a stack of all of my community cookbooks and set out to try to pick out a few to keep. Not surprisingly, I kept every single one of them. And I rediscovered the recipe for these corn flake oatmeal cookies!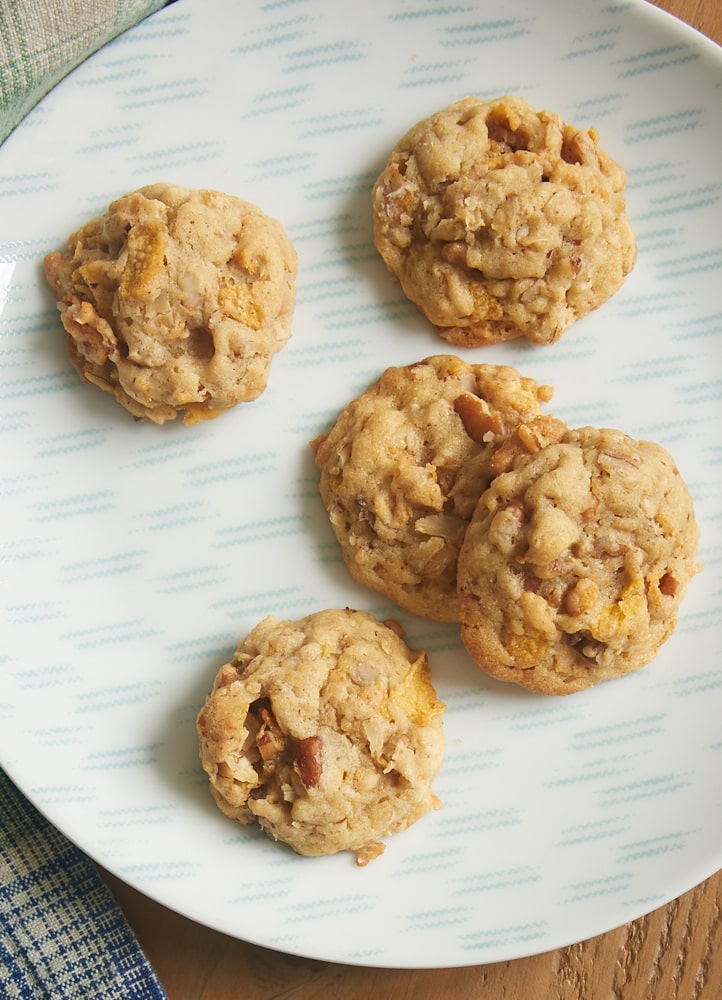 These cookies start out much like any vanilla cookie – sugar, butter, vanilla. But then corn flakes, oats, and pecans get added to the dough, and they become something irresistible! The cookie itself is wonderfully soft. The oats make them a bit chewy. The texture of the corn flakes changes a bit as the cookies bake, but they still maintain a lot of their crunch. And the nuts provide even more crunch. All of that means you have a cookie that's soft and chewy and crunchy all at the same time!
A cursory glance at a plate of these cookies may not stir much excitement. They're quite beige, aren't they? But a single bite of one of them will have you reaching for more. This is a great cookie alternative when you're looking for something a bit different. Just be sure to save a few for yourself before you serve them. They usually don't last long!