March 9, 2012
Oatmeal Cream Pies
My grandmother's kitchen always had a box of oatmeal cream pies. They were those store-bought kind with the thin, soft oatmeal cookies sandwiched around a sweet filling. I shudder to think how many of those I ate in my childhood.
I somehow never really thought about trying to make them myself. When I happened upon this recipe, I knew that I had to try my hand at these as soon as possible.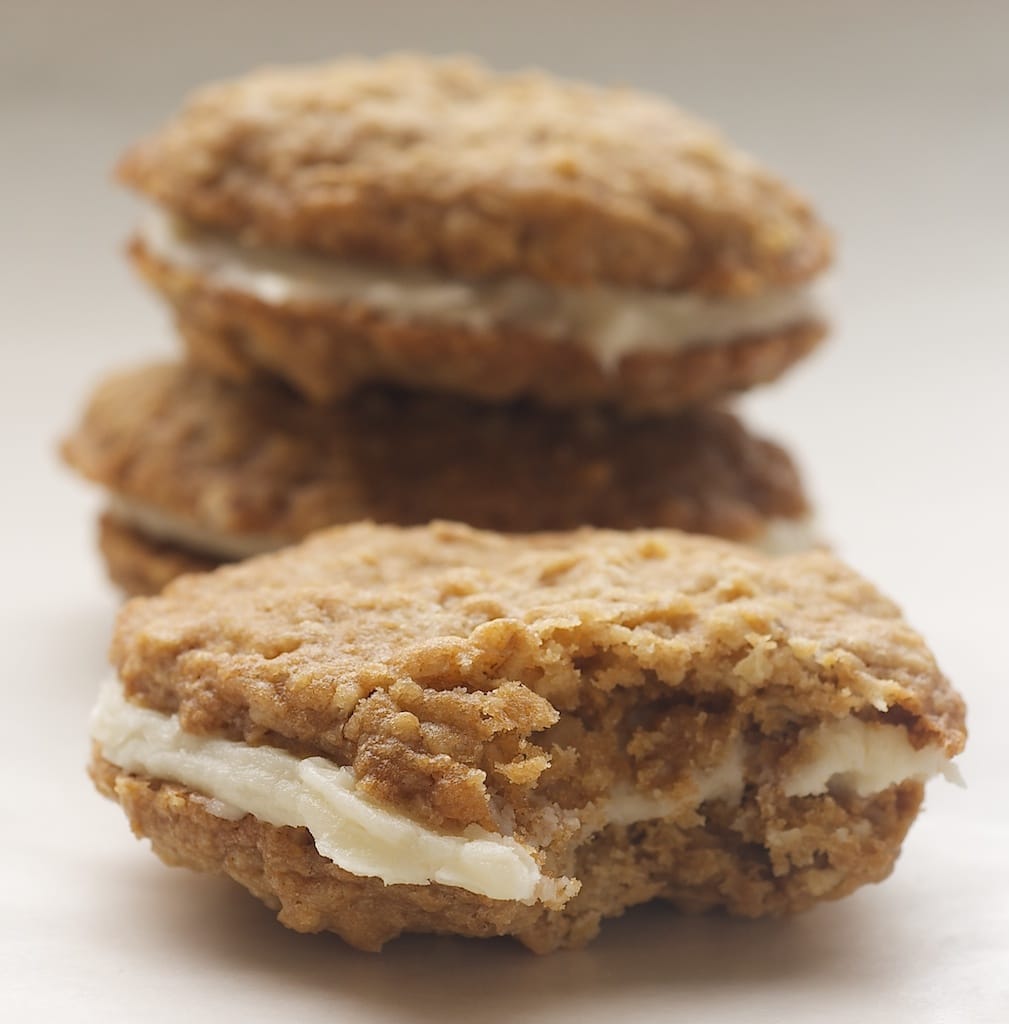 Let me just go ahead and say how good these are. They are one of my favorite things I've made in a while. I must say that the cookies on their own didn't do much for me. And, the filling is super sweet on its own. But, together, the two components complement each other perfectly.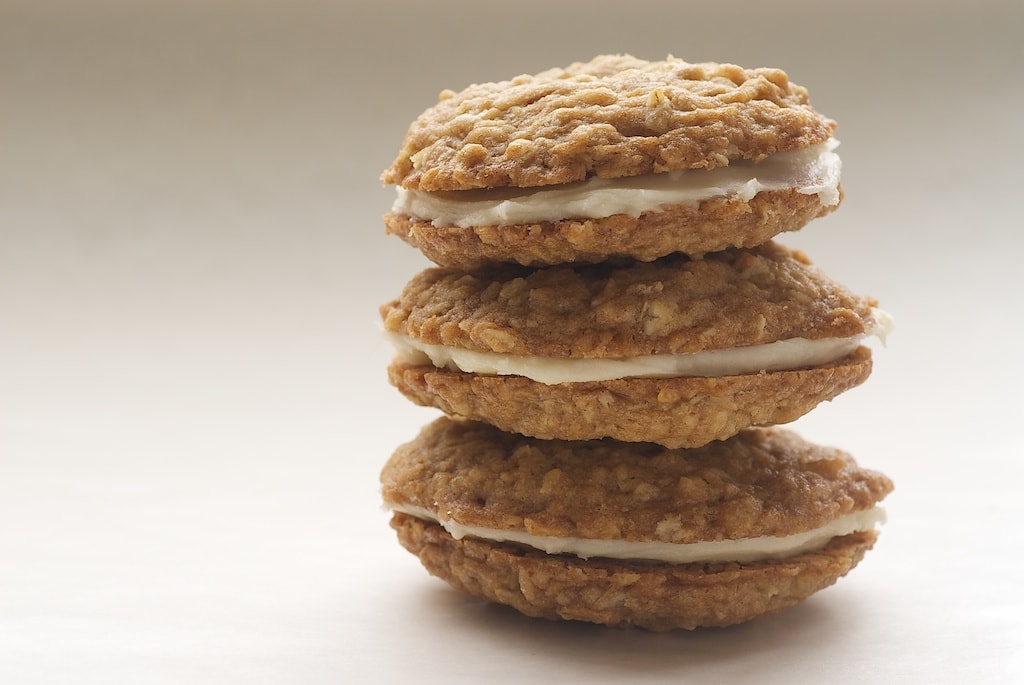 Homemade just about always trumps store-bought, and these cookies are no exception. They are miles ahead in the taste department. I love the hint of cinnamon in them. Plus, they are really simple to make. With all that going for them, you may never go back to store-bought again.
Oatmeal Cream Pies
Yield: about 18 sandwich cookies (36 cookies)
Prep Time: 25 minutes
Cook Time: 12 minutes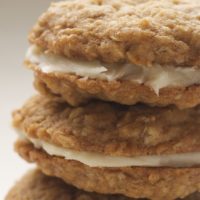 Ingredients:
For the cookies:
1 & 1/2 cups all-purpose flour
1 teaspoon baking soda
1/2 teaspoon salt
1/4 teaspoon ground cinnamon
3 cups uncooked quick-cooking oats
1 & 1/4 cups unsalted butter, softened
1 cup firmly packed light brown sugar
1/2 cup granulated sugar
1 large egg
2 teaspoons vanilla extract
For the filling:
1/2 cup unsalted butter, softened
2 cups confectioners sugar
2 tablespoons heavy cream
1 teaspoon vanilla extract
Directions:
To make the cookies:
Preheat oven to 375°. Line baking sheets with parchment paper or silicone liners.
Whisk together flour, baking soda, salt, and cinnamon. Stir in oats. Set aside.
Using an electric mixer, beat butter, brown sugar, and sugar until creamy. Add egg and vanilla, and mix well. Gradually add flour mixture, stirring until well blended.
Drop dough by rounded tablespoonfuls, 2 inches apart, onto prepared baking sheets. Bake 10-12 minutes. Cool on pan for 2-3 minutes, then remove to wire racks to cool completely.
To make the filling:
Combine all ingredients in a medium bowl. Using an electric mixer on low speed, beat until combined. Then, increase mixer speed to high, and beat until light and fluffy.
Spread about 1 tablespoon of filling over the bottom side of half of the cookies. Top with remaining cookies so that the bottoms of the cookies are facing the filling.