My grandmother's kitchen always had a box of oatmeal cream pies. They were those store-bought kind with the thin, soft oatmeal cookies sandwiched around a sweet filling. I shudder to think how many of those I ate in my childhood.
I somehow never really thought about trying to make them myself. When I happened upon this recipe, I knew that I had to try my hand at these as soon as possible.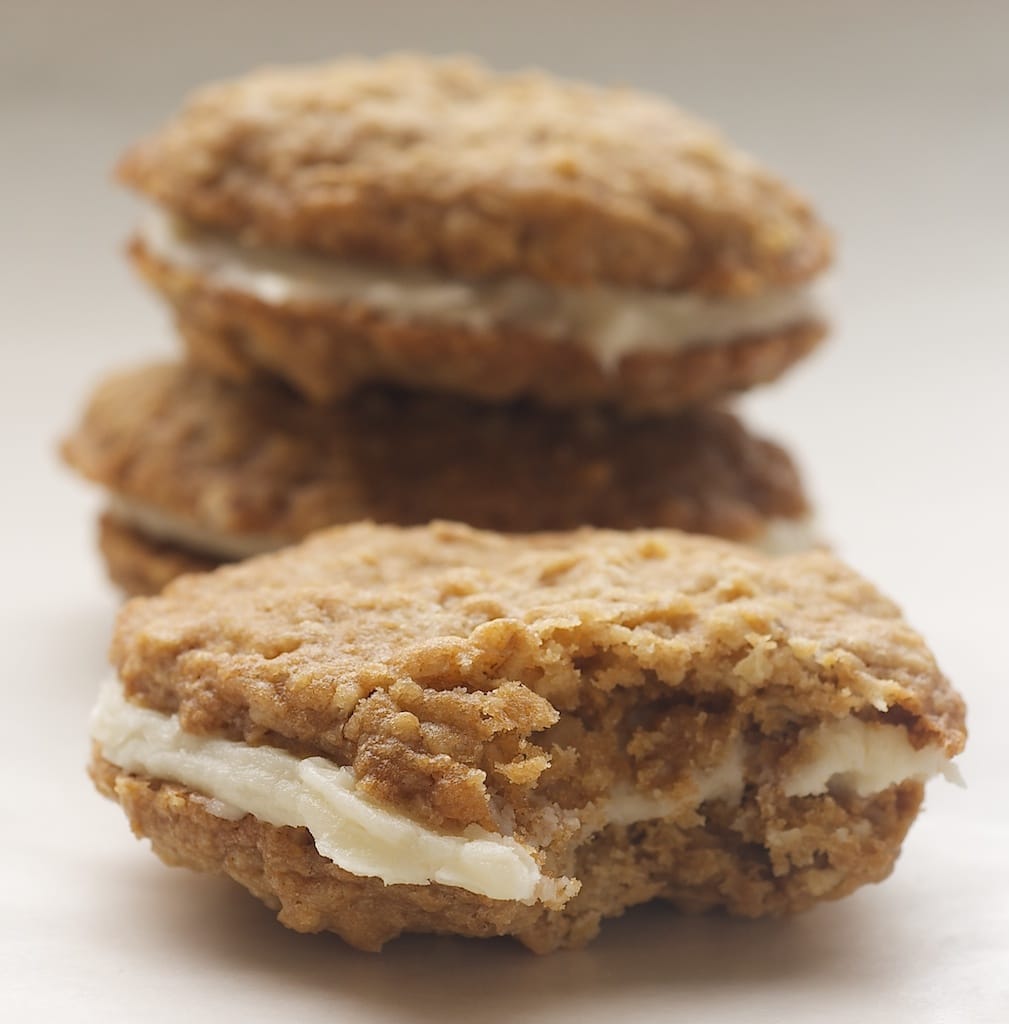 Let me just go ahead and say how good these are. They are one of my favorite things I've made in a while. I must say that the cookies on their own didn't do much for me. And, the filling is super sweet on its own. But, together, the two components complement each other perfectly.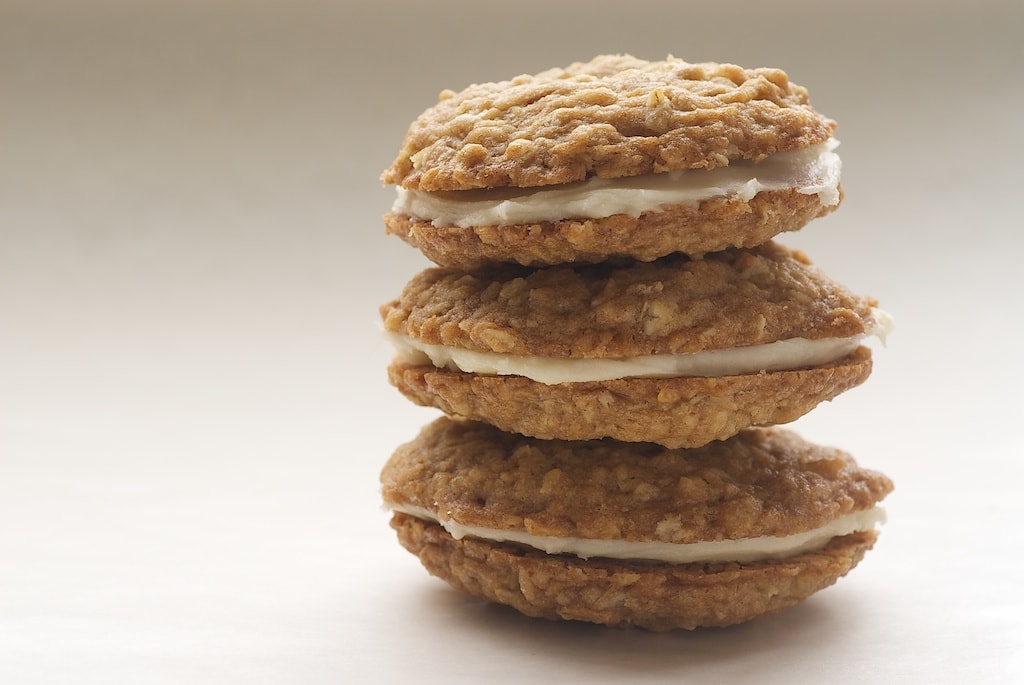 Homemade just about always trumps store-bought, and these cookies are no exception. They are miles ahead in the taste department. I love the hint of cinnamon in them. Plus, they are really simple to make. With all that going for them, you may never go back to store-bought again.