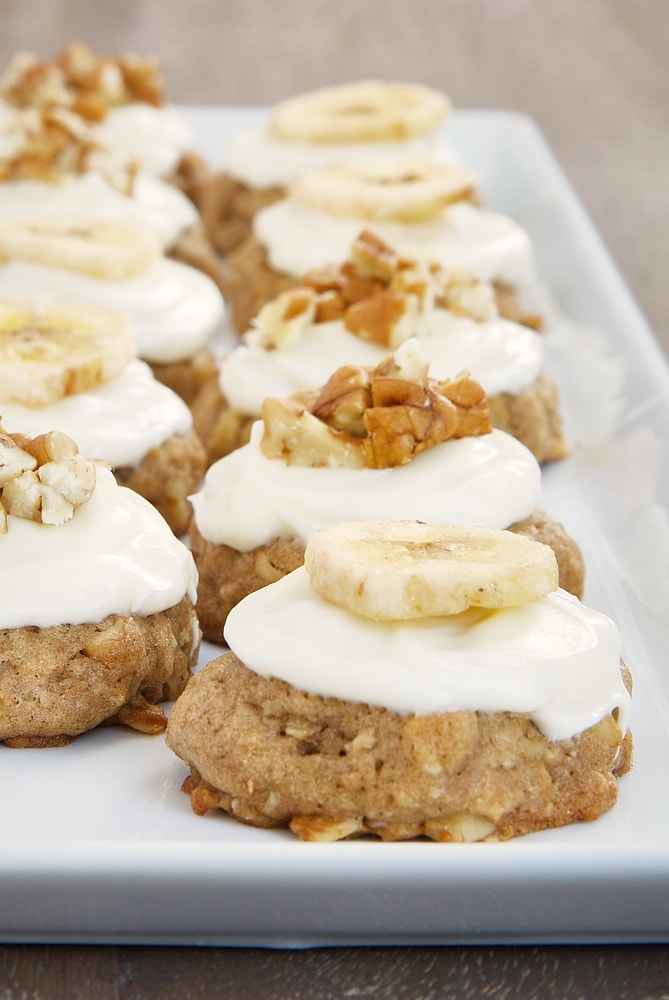 I'm not blessed with an abundance of patience. I just have a hard time waiting for things. Anyone else have this problem?
You see, the plan was to share these cookies with you later this week when it's officially spring. They just seemed like such a lovely way to usher in the new season.
But, I couldn't stop thinking about them, and I just couldn't wait any longer. So, sure, it's a couple of days shy of spring. If you don't mind, then we'll just go with it.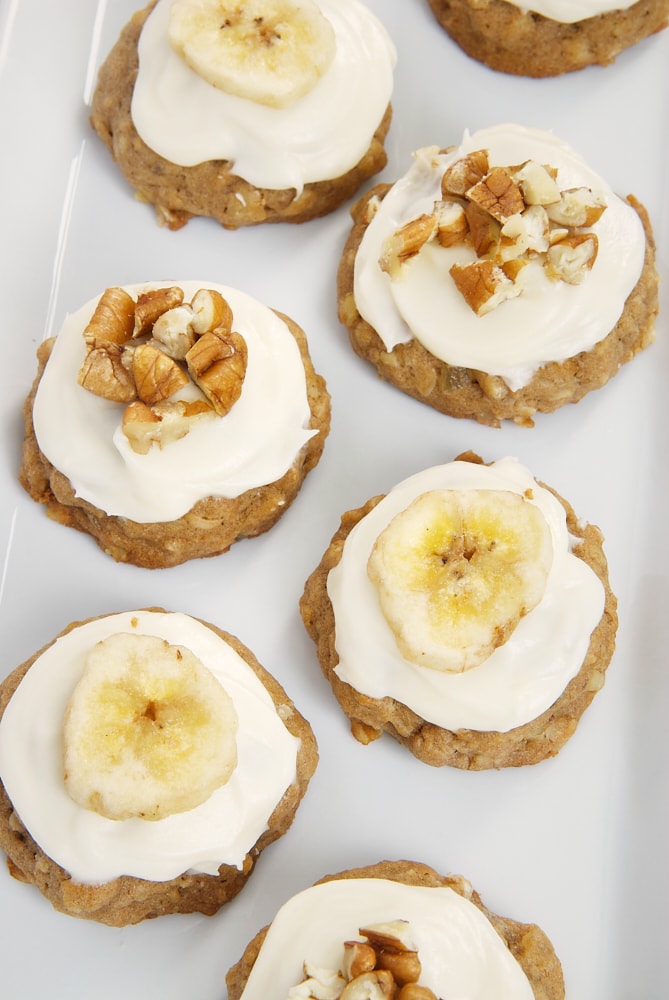 One of my favorite cakes is Hummingbird Cake. I've made it in both cupcake and Bundt form. I'd never thought of translating those flavors into cookie form until I came across this recipe in a recent edition of Southern Living. I knew that I'd be moving these to the top of my to-bake list.
If you aren't familiar with the whole Hummingbird idea, it's a wonderfully delicious combination of bananas, pineapple, cinnamon, and nuts, all topped off with cream cheese frosting. And, it is so, so good.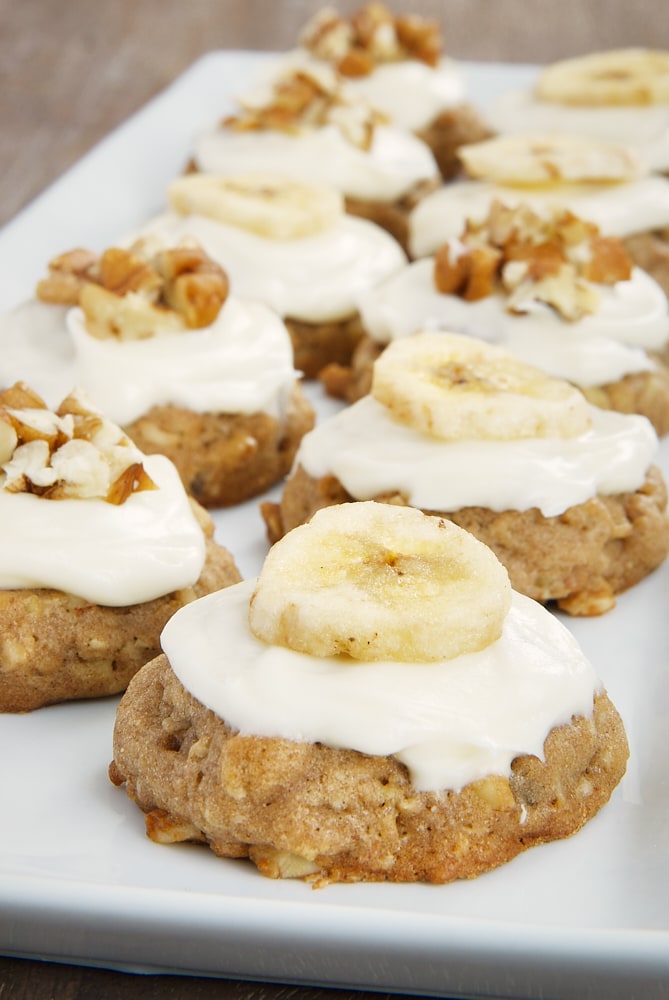 These cookies are a great variation on those flavors with a soft oatmeal cookie with banana and cinnamon and dried pineapple. Then, each one is topped with its own dollop of cream cheese frosting. You can dress them up a bit with toasted nuts or banana chips.
No matter the season, I encourage you to make these delicious cookies. They're a perfectly lovely sweet treat for most any occasion. In fact, this very moment may be deemed worthy of one of these for me.