July 17, 2012
Banana Pecan Chocolate Chunk Cookies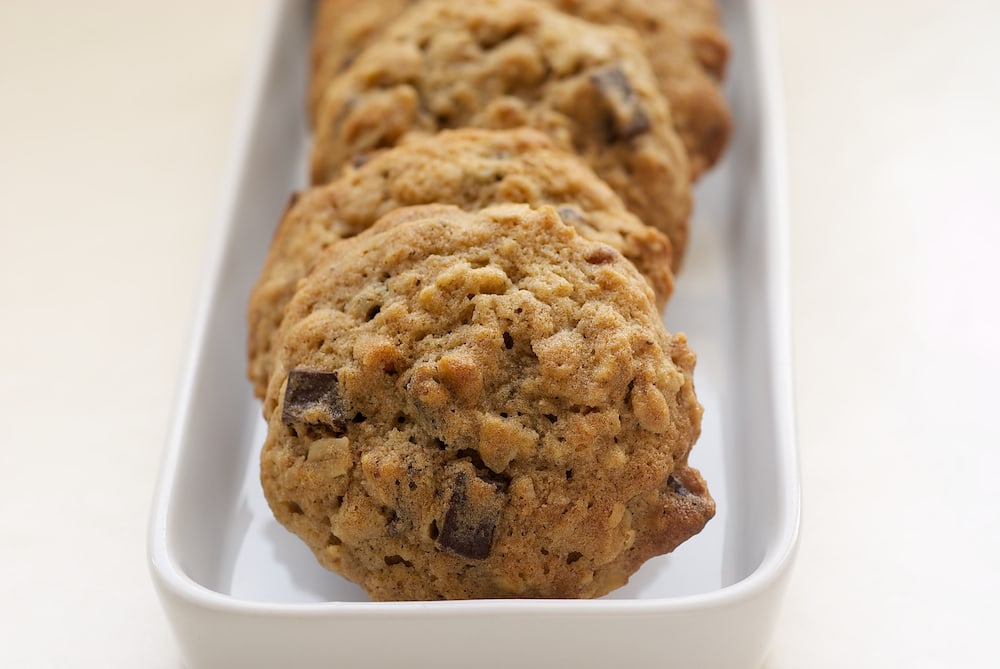 I hope you'll forgive me for consecutive chocolate chip cookie recipes. Like I said earlier this week, I just never grow weary of variations on the classic.
These cookies are a hybrid of two fabulous things – banana bread and chocolate chip cookies. The bananas add flavor and some sweetness. The oats add some chewiness. And, of course, pecans add their own awesomeness. They are moist and chewy and quite delicious.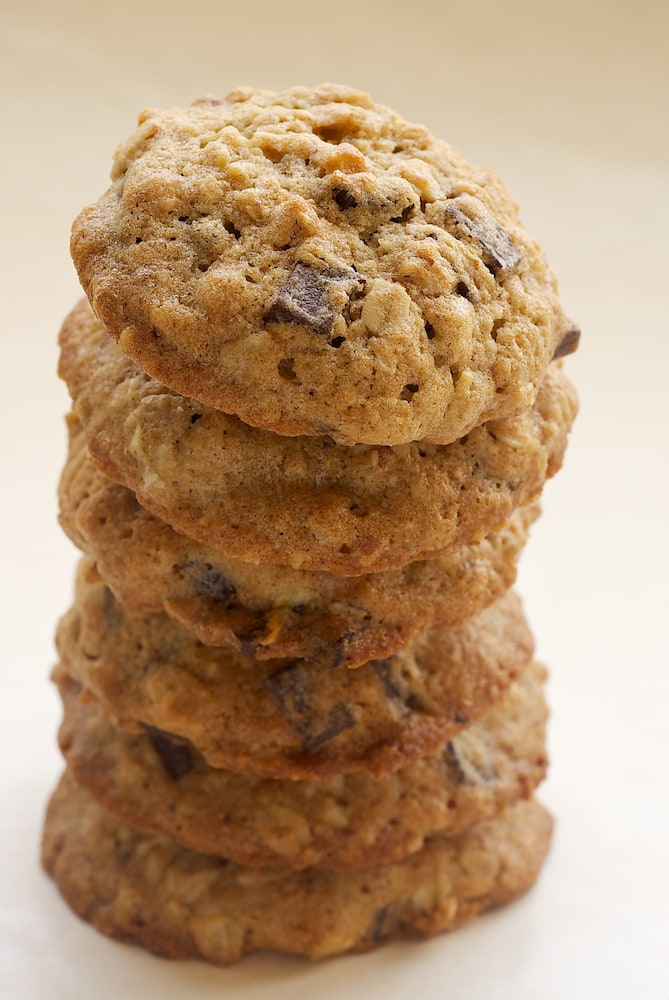 I'm always looking for a way to use overripe bananas, and these cookies are a great way to do just that. While I adore banana bread, I want something different every now and then.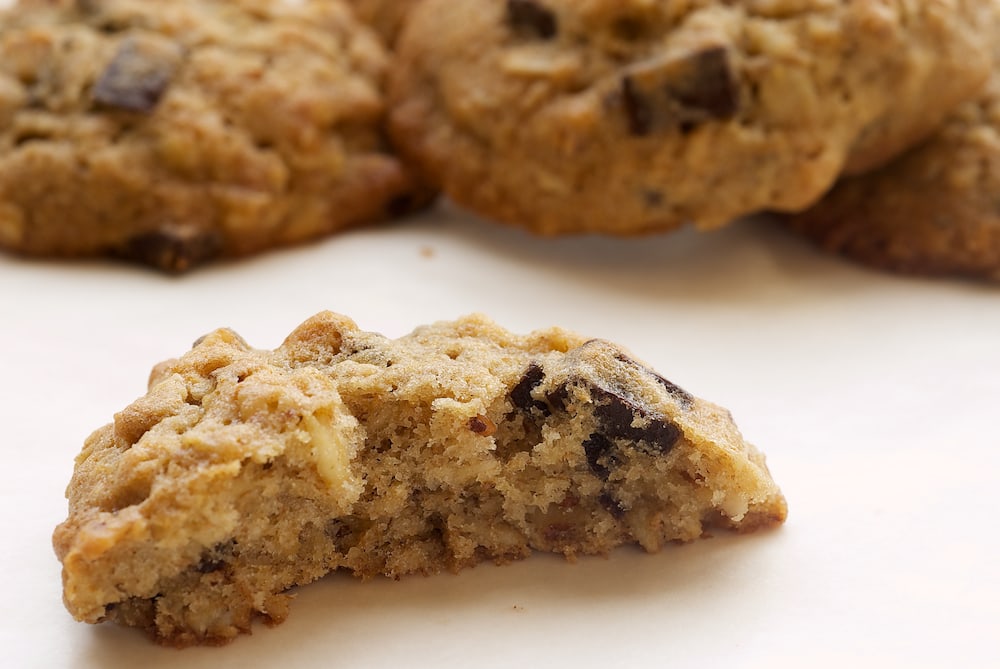 Someone who sampled these called them the smartest cookie she'd ever eaten. As this cookie has figured out how to be both banana bread and chocolate chip cookie with a little bit of oatmeal cookie thrown in for good measure, I may have to agree.
Banana Pecan Chocolate Chunk Cookies
Yield: about 36 cookies
Prep Time:15 minutes
Cook Time:13 minutes per pan
Amp up your chocolate chip cookies with bananas, oats, and nuts!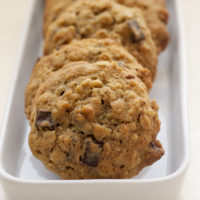 Ingredients:
1 cup all-purpose flour
1/2 cup whole wheat flour
1 teaspoon coarse salt
1/2 teaspoon baking soda
3/4 cup unsalted butter, softened
1/2 cup granulated sugar
1/2 cup packed light brown sugar
1 large egg
1 & 1/2 teaspoons vanilla extract
1/2 cup mashed ripe banana (about 1 large banana)
1 cup old-fashioned rolled oats
1 cup semisweet chocolate chunks
1/2 cup coarsely chopped pecans, toasted
Directions:
Preheat oven to 375°F. Line baking sheets with parchment paper or silicone liners.
Whisk together both flours, salt, and baking soda. Set aside.
Using an electric mixer on medium speed, beat the butter, sugar, and brown sugar until light and fluffy. Add the egg and vanilla, mixing just until combined. Mix in the mashed banana.
Reduce mixer speed to low. Gradually add the flour mixture, mixing just until combined. Stir in the oats, chocolate chunks, and pecans.
Drop the dough by tablespoonfuls onto prepared baking sheets, leaving about 2 inches between cookies. Bake, one pan at a time, 11-13 minutes, or until browned and just set.
Cool the cookies on pans on wire racks for about 5 minutes. Then, transfer the cookies to wire racks to cool completely.