I hope you'll forgive me for consecutive chocolate chip cookie recipes. Like I said earlier this week, I just never grow weary of variations on the classic.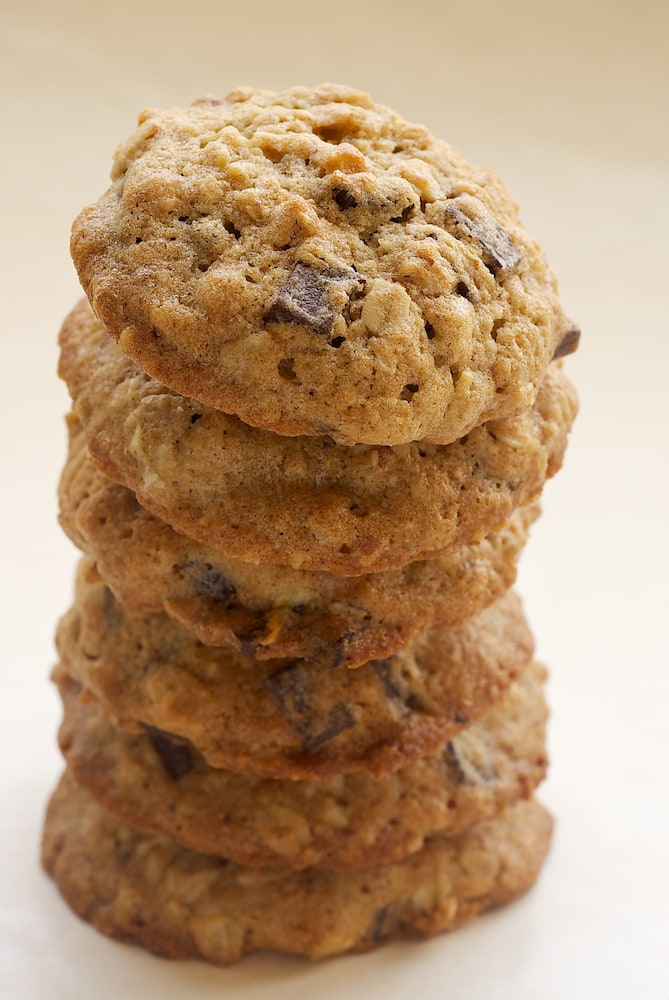 These cookies are a hybrid of two fabulous things – banana bread and chocolate chip cookies. The bananas add flavor and some sweetness. The oats add some chewiness. And, of course, pecans add their own awesomeness. They are moist and chewy and quite delicious.


I'm always looking for a way to use overripe bananas, and these cookies are a great way to do just that. While I adore banana bread, I want something different every now and then.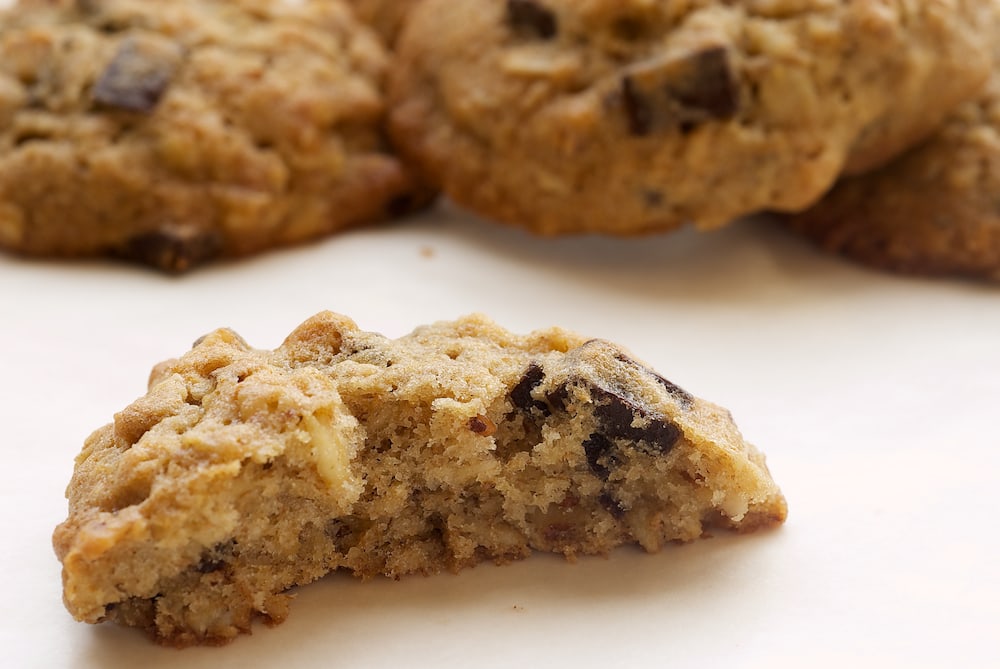 Someone who sampled these called them the smartest cookie she'd ever eaten. As this cookie has figured out how to be both banana bread and chocolate chip cookie with a little bit of oatmeal cookie thrown in for good measure, I may have to agree.