Salted Oatmeal Cookies are a little salty twist on a classic oatmeal cookies. A favorite for sweet and salty fans!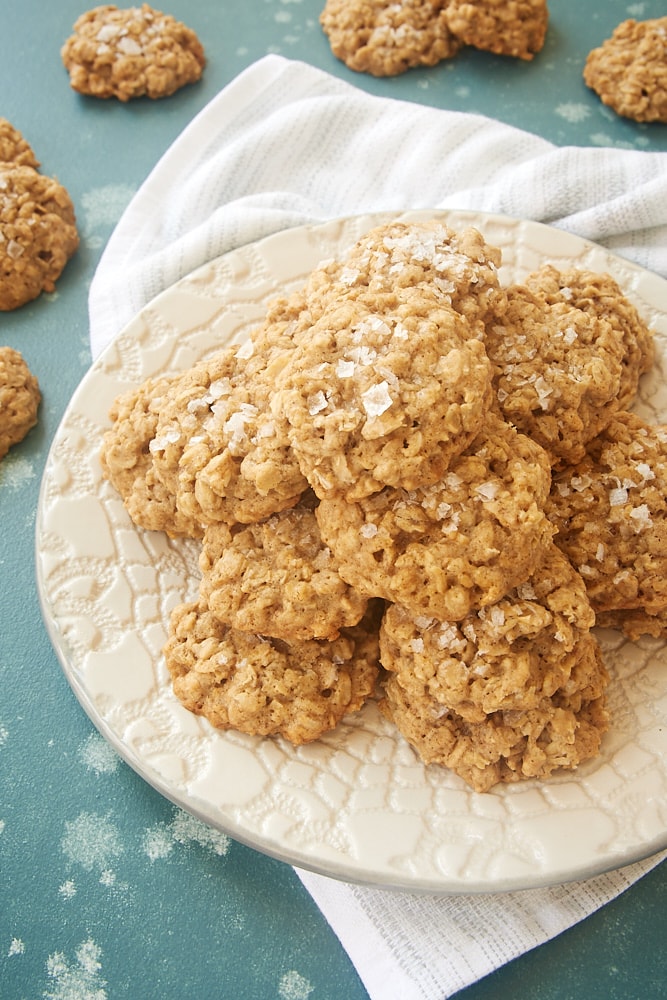 I love all kinds of cookies, but there's something about a chewy, hearty oatmeal cookie that I find irresistible. These Salted Oatmeal Cookies are the simplest of variants of traditional oatmeal cookies. All they require is a little sprinkling of coarse salt to make them especially good.

Just that one simple addition makes for a soft, chewy, sweet, salty cookie that become addictive very quickly. You can easily dial the salt on top up or down to suit your tastes. I use a small pinch on each cookie, and that offers a nice salty punch.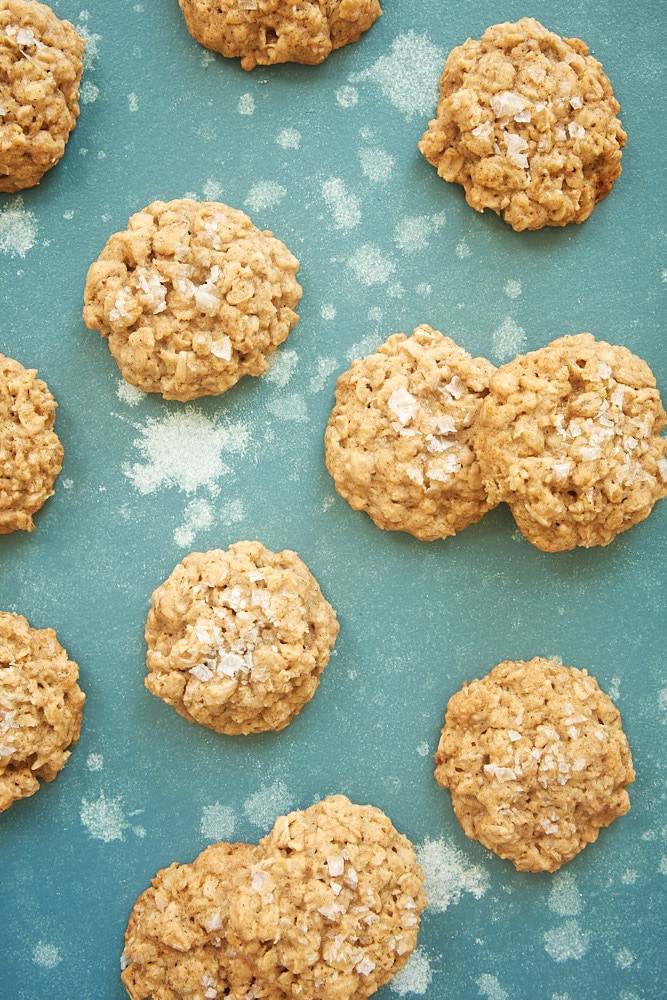 I like to keep these simple with no add-ins, but feel free to add some nuts, chocolate chips, dried fruits, or some other add-in if you like. A cup or two of your preferred add-in will do. Keep in mind that you'll also get more cookies from the recipe with that added volume.
Because these are drop cookies, you know I'm going to recommend using a scoop to portion the dough. Not only is it an easy way to do that, it's also a great way to get equal portions. And equal portions means the cookies will be all the same size and will bake more evenly. If you want to read more reasons why I love cookie scoops, read A Baker's Guide to Cookie Scoops.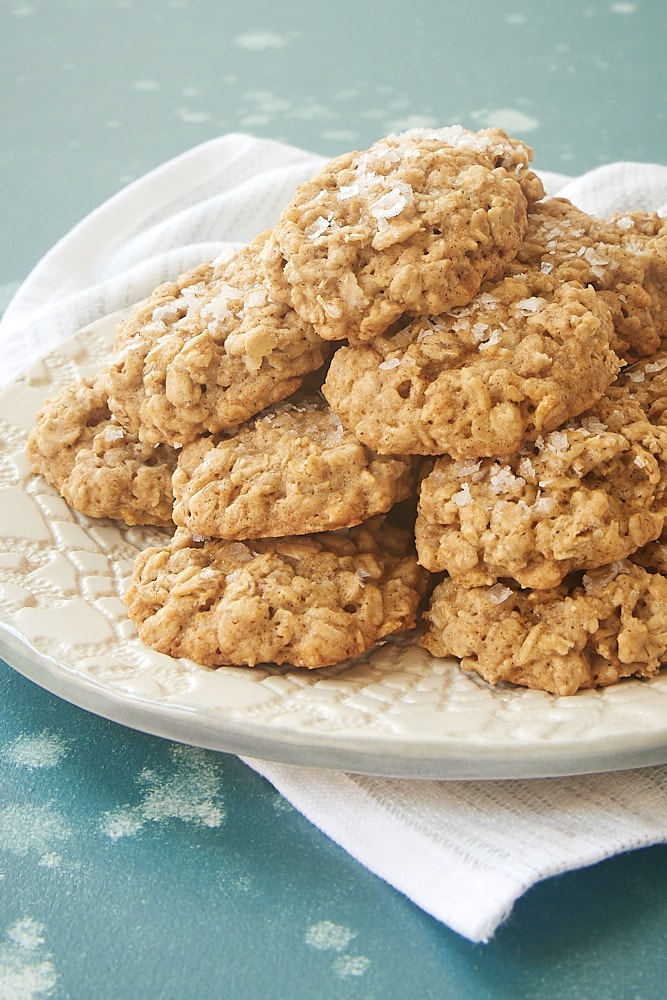 For the salt on top of these cookies, I recommend a coarse, flaky salt. A sea salt is usually the best option. My favorite is Maldon because of the large flakes, but most any brand will do. Most supermarkets will have some large flake sea salt alongside the other salts.
If you're a fan of sweet and salty treats, put these Salted Oatmeal Cookies on your to-bake list. It's a simple recipe that mixes quickly and easily. And I think you'll find yourself happily enjoying bite after sweet and salty bite!
Find more oatmeal cookies in the Recipe Index.
More Sweet and Salty Cookies