Spiced Oatmeal Cookies are a fantastic combination of brown sugar, oats, and spices, all topped with a simple sweet glaze.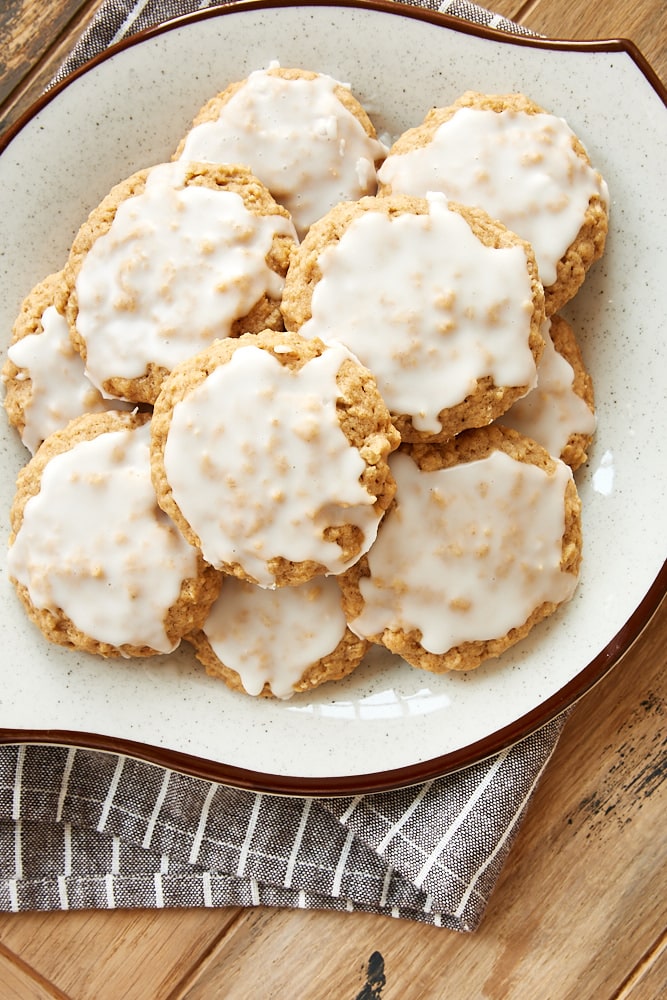 Old-Fashioned Spiced Oatmeal Cookies
If the idea of simple oatmeal cookies with lots of warm, comforting spices sounds like just the thing, then these Spiced Oatmeal Cookies are going to make you very, very happy.
These cookies are soft and chewy with such lovely flavor, thanks to a blend of spices and a good dose of brown sugar. Without the icing, they're a not-too-sweet cookie with big spiced flavor. But that icing on top really kicks them up a few notches.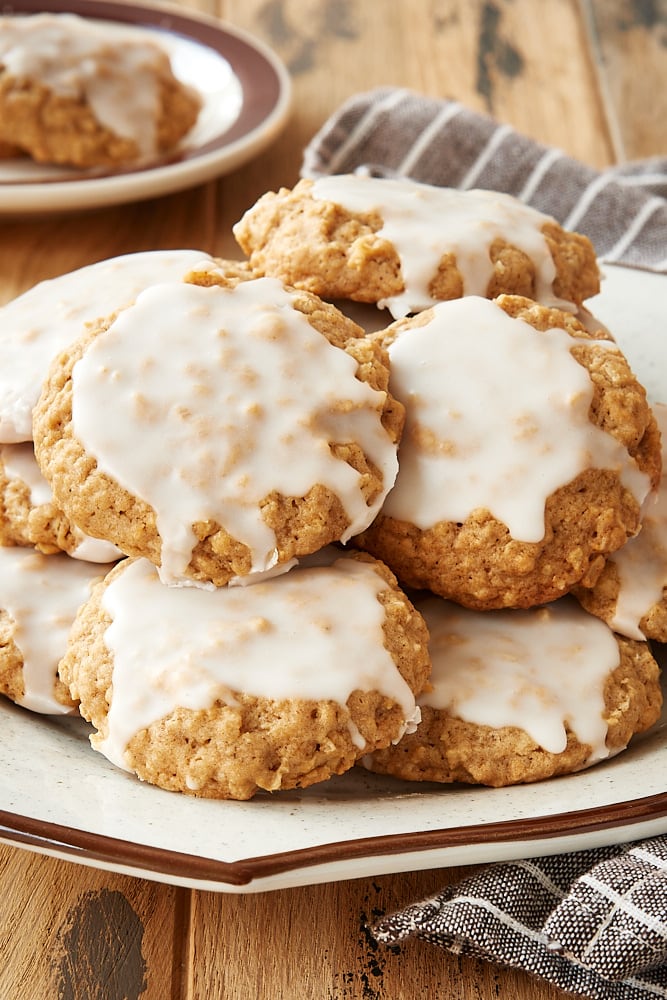 Once your cookies have cooled, there are a couple of ways to ice them. You can dip the tops straight down into the icing for a quicker method. Alternately, spoon some icing on top of the cookie and spread it around a little. You don't need to spread it all the way to the edges, as the icing will spread some as it sets. Then place the cookies on waxed paper until the icing has set.
I prefer to make these cookies with quick oats instead of old-fashioned rolled oats. Quick oats are cut smaller and will give you a cookie that's thinner and a little smoother. I find that getting a flatter, smoother top works well when you're adding an icing like with these cookies. If you prefer old-fashioned oats or that's what you happen to have on-hand, don't let that stop you from making these amazing cookies. Just know that the texture and shape will differ.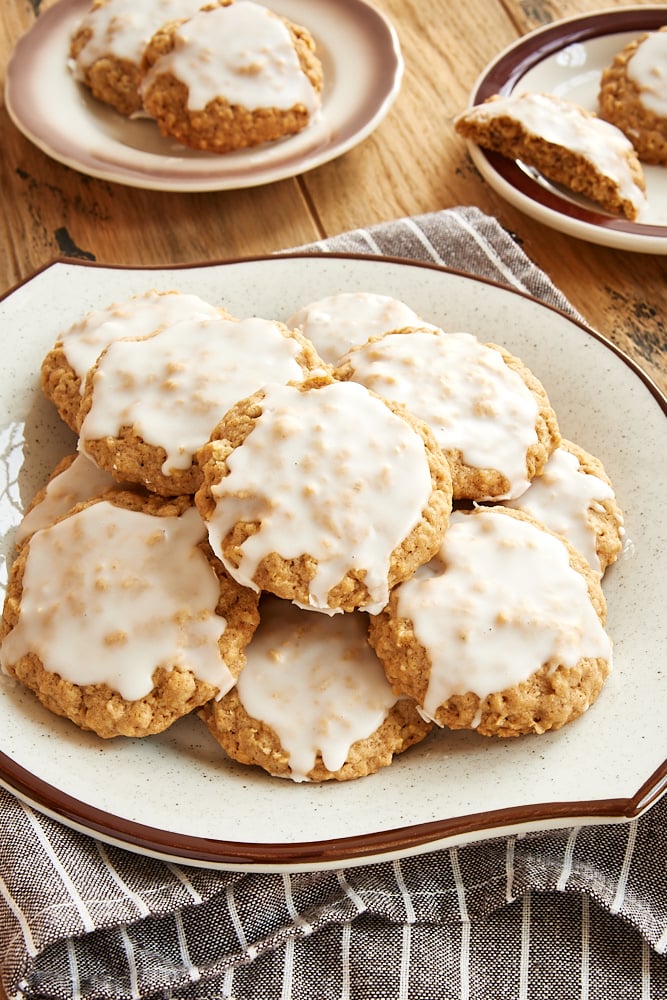 While all those wonderful spices may invoke thoughts of crisp fall days, don't relegate these amazing cookies to just one season of the year. I feel confident that they would be welcome any day of the year. I know that I certainly wouldn't refuse one at any time.
More Spiced Oatmeal Cookie Recipes