As a general rule, I'm not much of a fan of the standard chocolate chip cookie. In fact, you'll find that the pages of BoB do not contain such a cookie. I usually like something else tossed in there with the chocolate. Maybe some nuts or dried fruit or whatever else catches my attention from my pantry shelves.
I happened upon this recipe and became intrigued. I am drawn to those recipes that take a traditional food and give it a little twist. It keeps things a bit more interesting. But, still, no nuts or anything? Would swirling chocolate chip cookie dough with chocolate chocolate chip cookie dough be enough for me? I will answer that with a resounding YES!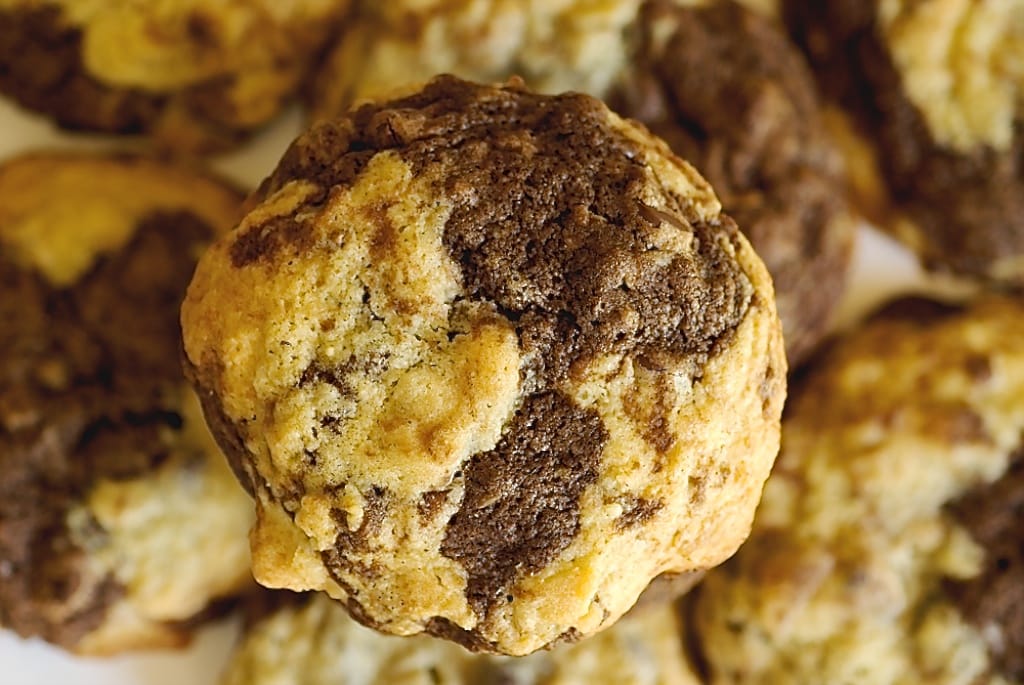 Don't be put off by the prospect of swirling the two doughs together. It really couldn't have been simpler. Of course, if you want them all pristine and perfect, you might not think so. No two of mine looked alike, but that just makes them all the more fun.
We thoroughly enjoyed these cookies, as did all the folks with whom we shared them. The recipe makes many, many cookies, so they're perfect for sharing. While I may prefer gussied-up chocolate chip cookies to traditional ones, these will certainly fill in the gap between them.