Strawberry White Chocolate Oatmeal Cookies are filled with lots of white chocolate, sweet strawberries, and plenty of oats. They're sweet, chewy, and downright delicious!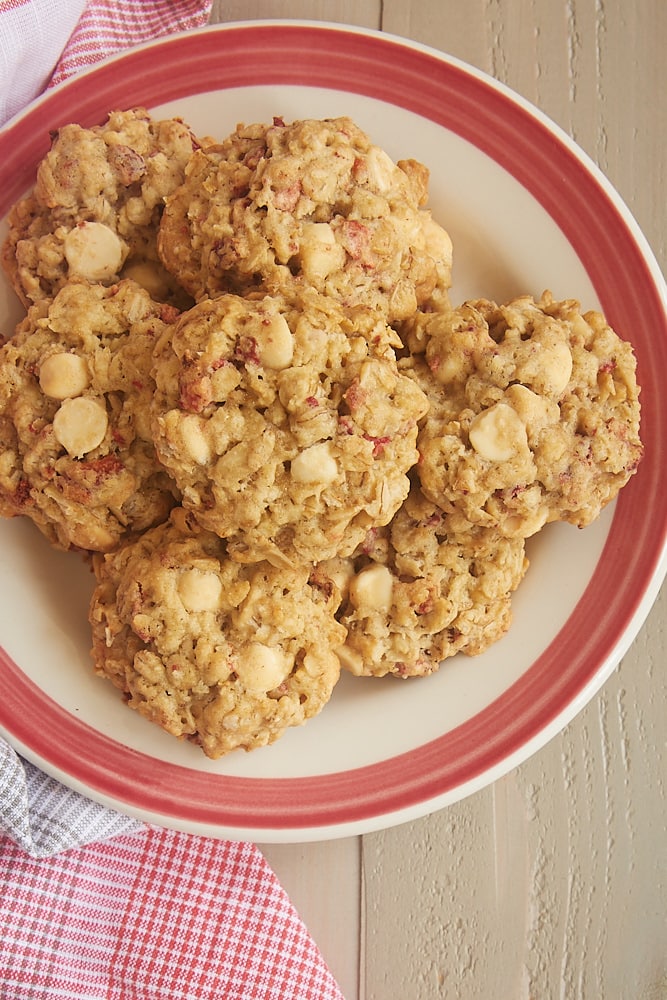 As much as I love to bake with berries, they don't always work that well in cookies. All that moisture from those berries can really wreck a cookie dough. That's where freeze-dried berries come into the picture.
I first baked with freeze-dried berries a few years ago, but they weren't easy to find. Now they've become more prevalent, and I've found that I really enjoy using them in baking. (Look for them alongside the dried fruits.) Using freeze-dried strawberries in these Strawberry White Chocolate Oatmeal Cookies means you get plenty of sweet strawberry flavor while maintaining a good, sturdy cookie texture. That's winning, my friends!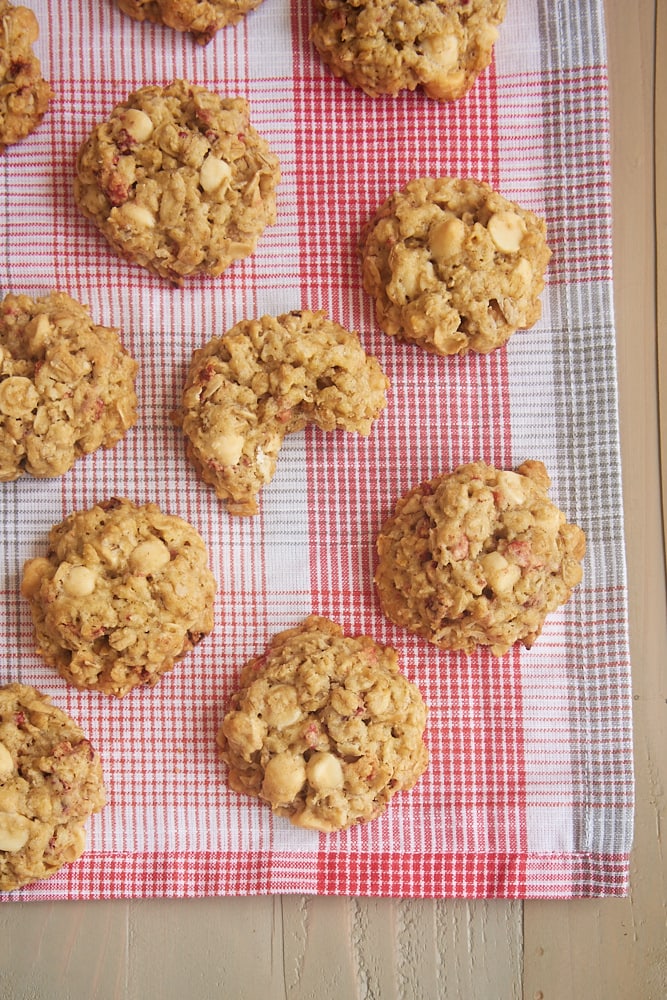 While white chocolate is not my first chocolate choice in general, there are times when it is the perfect choice. These cookies are a good example. Strawberries and white chocolate are a dreamy combo, and the sweetness of both really works well here. Of course, some of you may prefer dark chocolate with your strawberries. If so, then feel free to use dark chocolate chips instead of white chocolate.
So, let's talk a little more about those freeze-dried strawberries. I look for ones that are just strawberries, with no extra sweetener or other ingredients. They're literally just strawberries. They are shelf-stable, which makes them a great addition to your baking pantry. You can rehydrate them if you like, although the flavor and texture won't be quite the same as a fresh strawberry. For me, their main use is for baking. In these cookies, I roughly chopped them to get little bits of strawberry throughout the cookies. They can also be ground into a powder to use in lots of recipes to add flavor and color.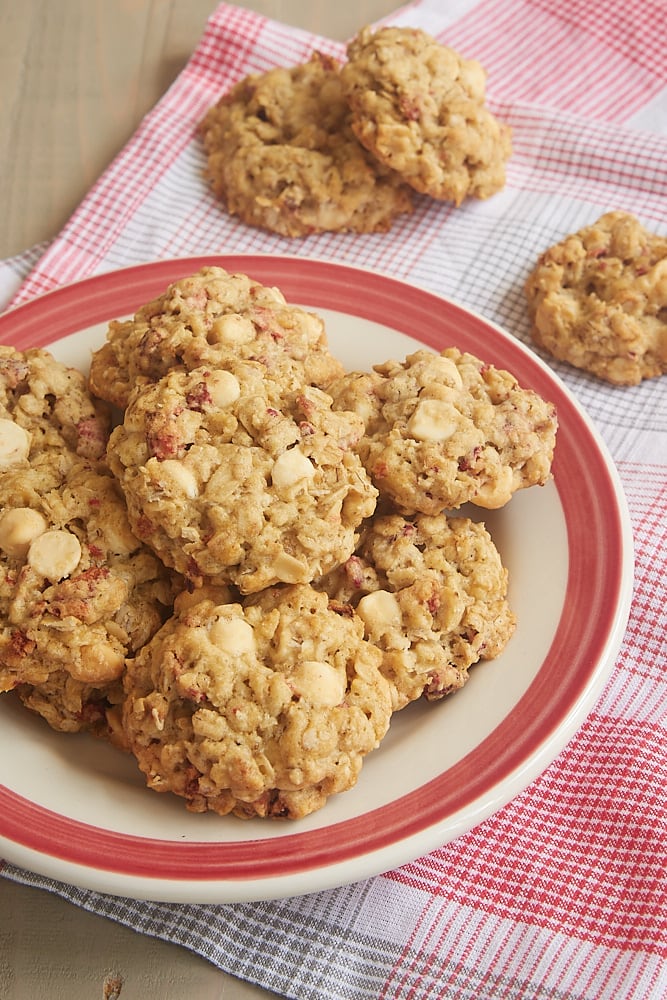 If you aren't able to find freeze-dried strawberries, then try dried strawberries. The flavor and texture will be a little different, but I think you'll still end up with a pretty darn good cookie.
I absolutely adore these Strawberry White Chocolate Oatmeal Cookies. The sweetness of the berries and chocolate and the chewiness of the oats make them completely irresistible. If you're looking for a great way to incorporate strawberries into a chewy, hearty cookie, then I hope you'll give these a try!
Find more cookie recipes in the Recipe Index.
More Oatmeal Cookie Recipes