Recently, I've been on a bit of an organizing streak. I generally consider myself organized, but there are new levels of obsession around here. I think I owe some of that to living in New York. Small spaces are pure misery without some extreme organization.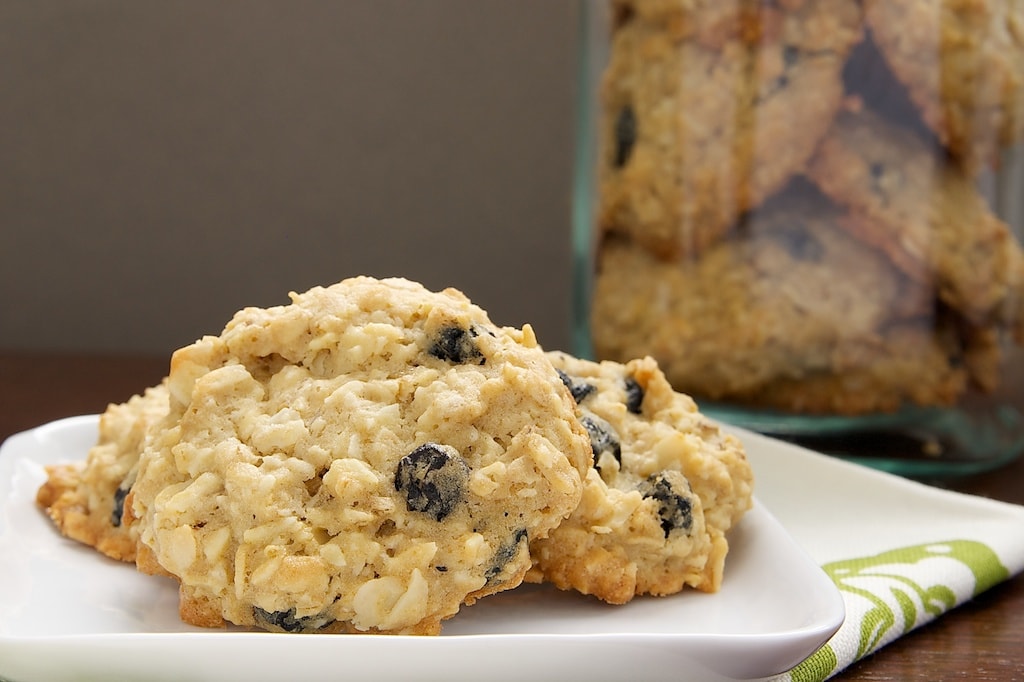 As I was rearranging the cabinet that passes for my baking pantry, I found some dried blueberries stuck behind a giant bag of cinnamon. So, obviously, I had to pause the organizing and make cookies.


I'm a big fan of oatmeal cookies. They just seem somehow more… significant than most other cookies. Plus, there's that extra bit of chewiness from the oats that appeals to me. I tend to make them with whatever I have on hand – nuts, chocolate, dried fruits. So, I gathered up some white chocolate and almonds in addition to the blueberries, and got to baking.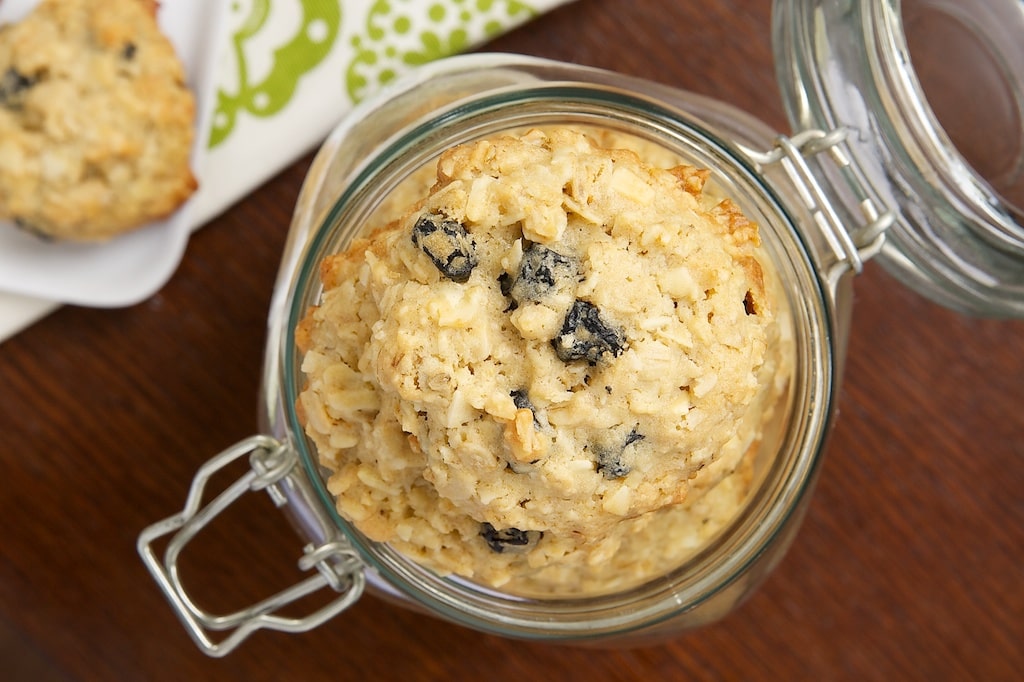 A little while later, I had a bunch of big, chewy, tasty cookies and a little more room in my kitchen cabinet. These cookies are a nice departure from my usual go-to add-ins. The blueberries are sweet and tart. The white chocolate adds a nice creamy sweetness. And, the almonds provide some crunch.
If you like some salty with your sweet, I might suggest bumping up the salt or sprinkling a tiny bit on top of each cookie before baking. I adore these as is, but I wouldn't turn down a saltier version.