If you've got a big craving for fudgy, nutty brownies, then these Double Chocolate Cinnamon Pecan Brownies are for you!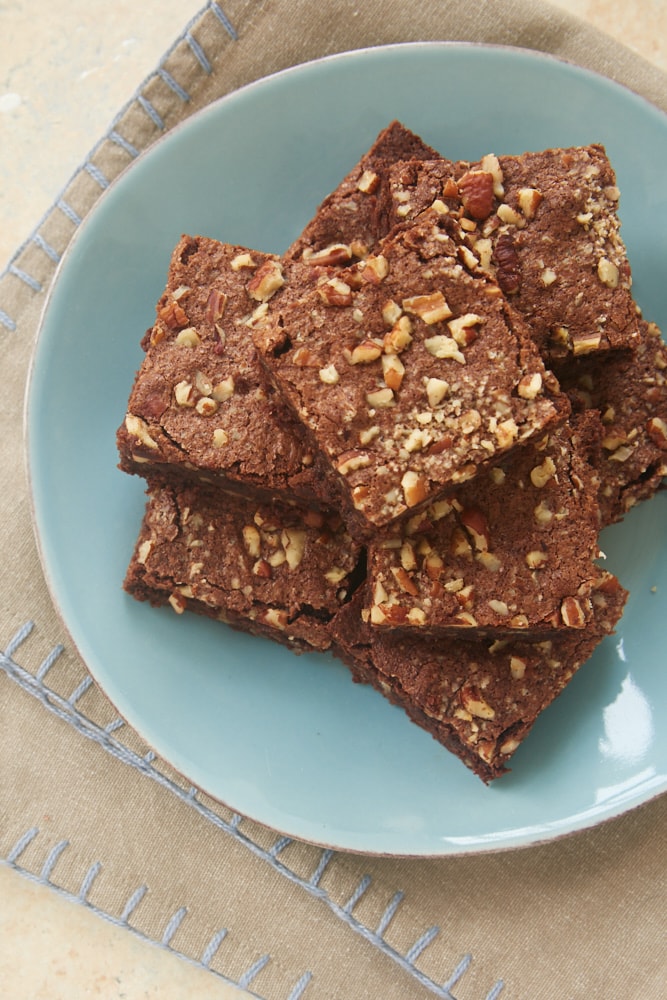 Whew. There's a lot going on with just the name of these brownies. As you've probably guessed, these Double Chocolate Cinnamon Pecan Brownies are big on flavor. Combine that with their being an easy one-bowl recipe, and there's a lot to love here.

The double chocolate comes from a combination of melted chocolate plus cocoa powder. Using both kinds of chocolate means lots of rich chocolate flavor in a fudgy brownie with a bit of a crackly top.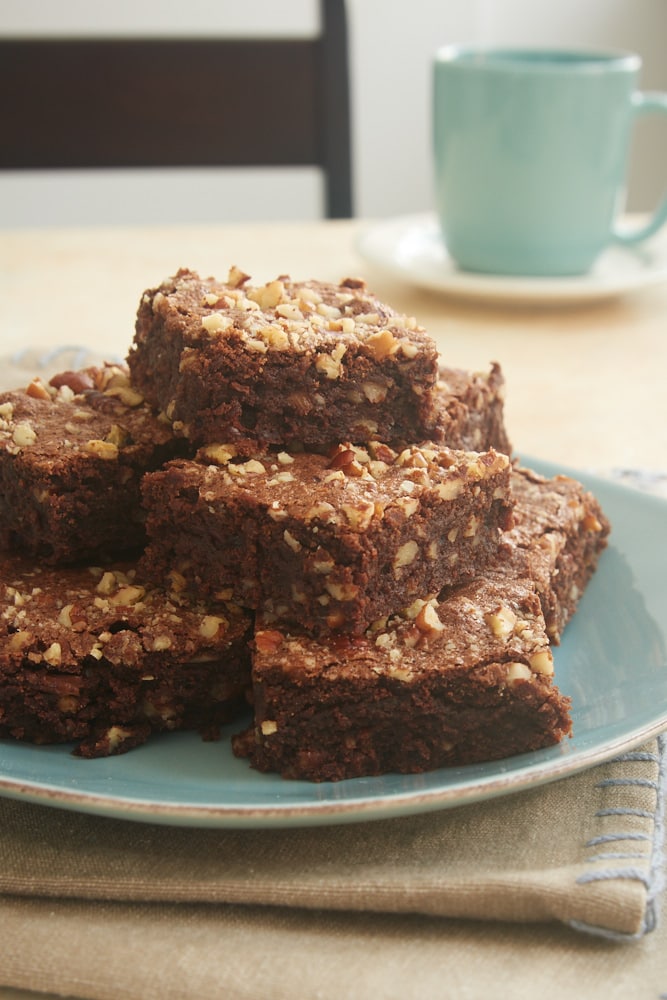 The cinnamon flavor is subtle. You'll know it's there, but it's not overwhelming. It complements the chocolate and pecans perfectly. I forget when I first discovered the magic of a little bit of cinnamon with chocolate, but I was an instant fan. If you like cinnamon and chocolate but have never tried them together, I highly encourage you to do so.
I tend to prefer brownies with nuts versus their plain counterparts. I love that added crunch and flavor! As much as I love pecans in these brownies, it's perfectly fine to substitute other nuts if you like. I usually have pecans on-hand all the time, and they're my favorite nut for baking. That makes them an easy sell for me. If you have a favorite, then just swap them for the pecans. Or use a mixture of nuts for even more variety!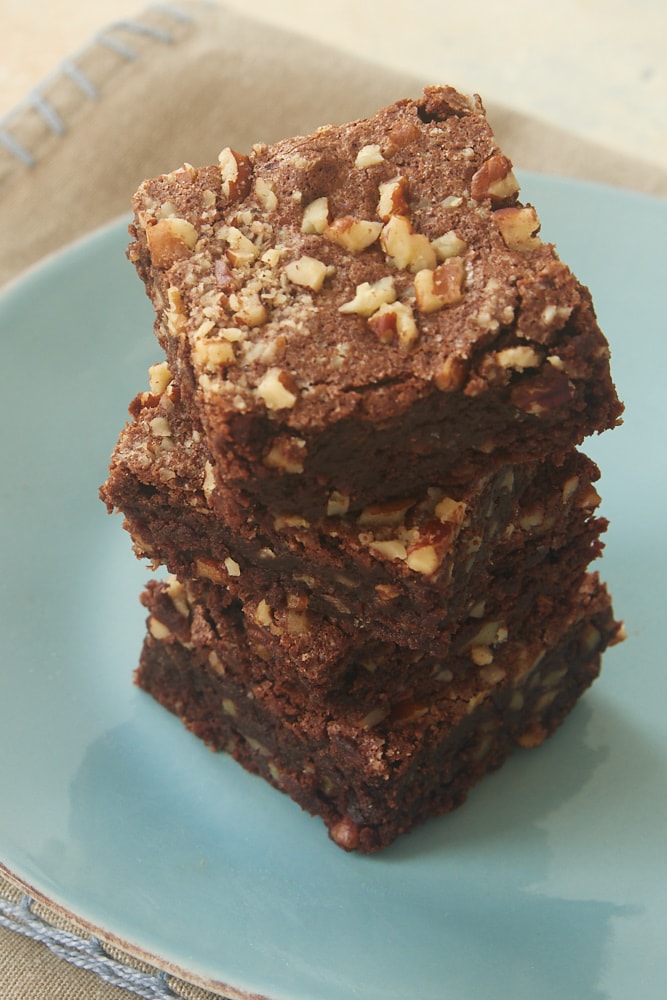 This is one of those much-needed one bowl recipes. You can even leave the electric mixer unplugged in favor of mixing by hand if you want to keep things as simple as possible. I'm sure I'm not alone in needing things to be as blessedly simple now and then.
These Double Chocolate Cinnamon Pecan Brownies are just the thing when only a fudgy, nutty brownie will do. The flavor and texture are just fantastic. And with how easy they are to make, you can satisfy that craving in short order!
Find more brownie recipes in the Recipe Index.
More Nutty Brownie Recipes