A combination of delicious dried fruits and a hint of orange make these Winter Fruit Oatmeal Cookies a winner!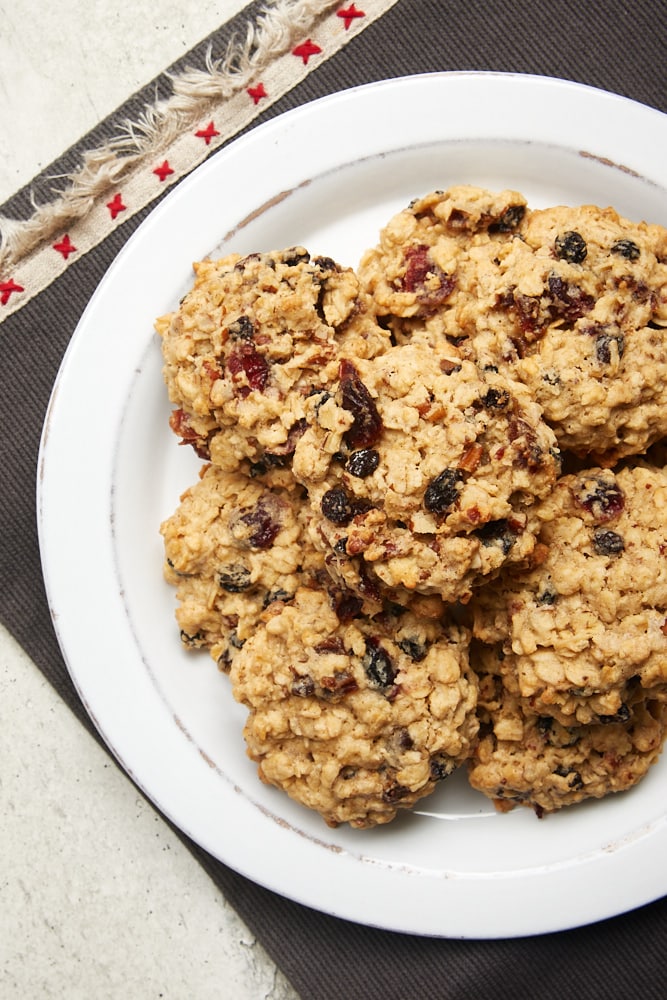 It's easy to go the obvious route with add-ins when baking cookies. Chocolate chips. Nuts. You know the usual suspects. These Winter Fruit Oatmeal Cookies offer something just a little different. These cookies are jam-packed with a variety of dried fruits, which are usually not the star of cookies but rather an addition to complement other flavors. But here we let them shine in a cookie all of their own!
These cookies feature a tasty combination of dried fruits that are perfect for the season. Cranberries, currants, and dates take center stage along with oats for chewiness plus some toasted nuts for a little crunch. And I must say it's a pretty fantastic combination.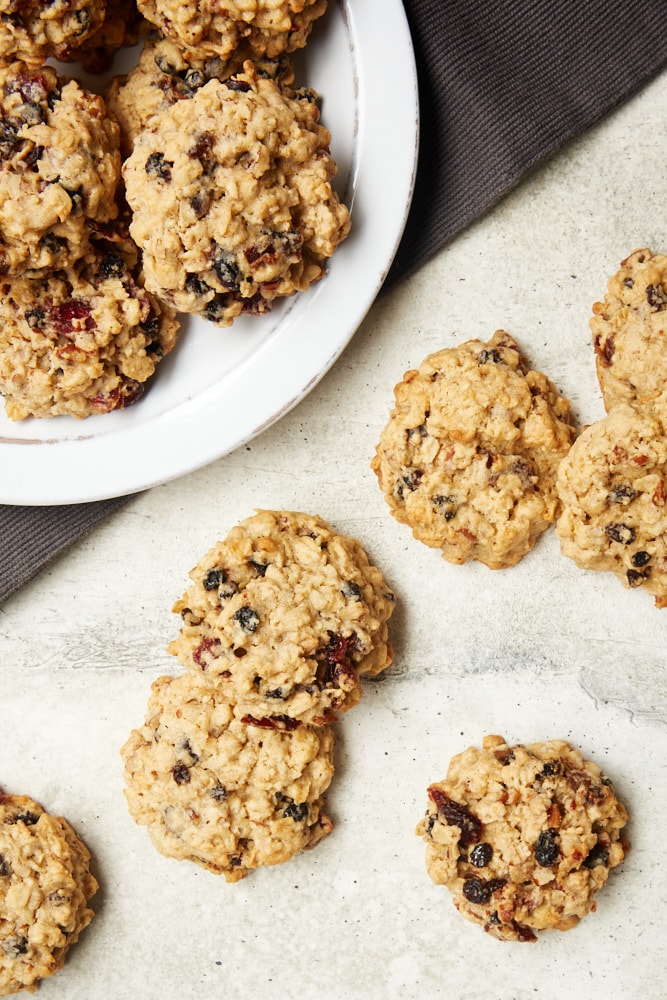 There's one more thing that makes these cookies exceptionally good. There's a little bit of orange extract mixed into the dough. It's not an overwhelming amount but just enough to give them a little bright, citrus twist. It's really a perfect complement to the other flavors.
Making these cookies should be fairly straightforward for you. I will offer a couple of tips concerning the dried fruits. You'll want to chop the dates to about the size of the cranberries and currants (or use chopped dates if you can find them). Those fruits can be a little sticky, especially if you chop them before using. I find that tossing them with a little bit of the flour mixture will go a long way in keeping them from sticking together.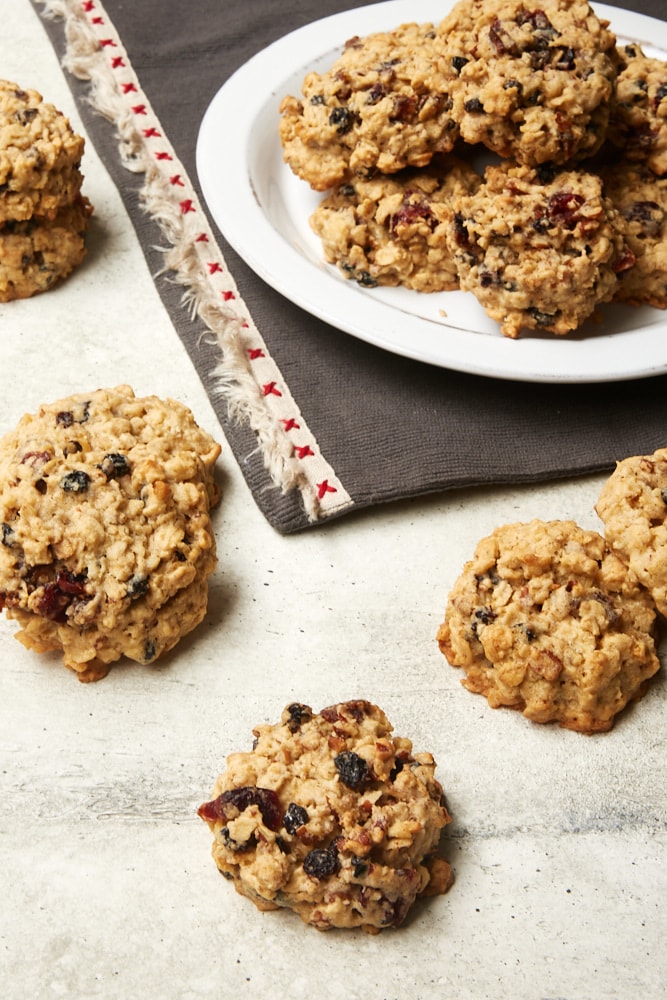 I like to make these cookies larger than normal, using about 3 tablespoons of dough per cookie. That way you get plenty of all of those fruits in every cookie. They won't spread very much when baking, so be sure to flatten the tops before baking. The end result will be a thick, soft cookie with lots of flavor in every bite!
I must say that these cookies are one of my favorites I've ever made. They check a lot of boxes for me. The flavor, the texture, just the whole package! While I love the combination of dried fruits in the recipe, you can certainly go with your own mix of favorites to make them just the way you want!
Find more cookie recipes in the Recipe Index.
More Dried Fruit Cookies