These sweet Mother's Day brunch recipes are just the thing to make a wonderful day even more special for mom!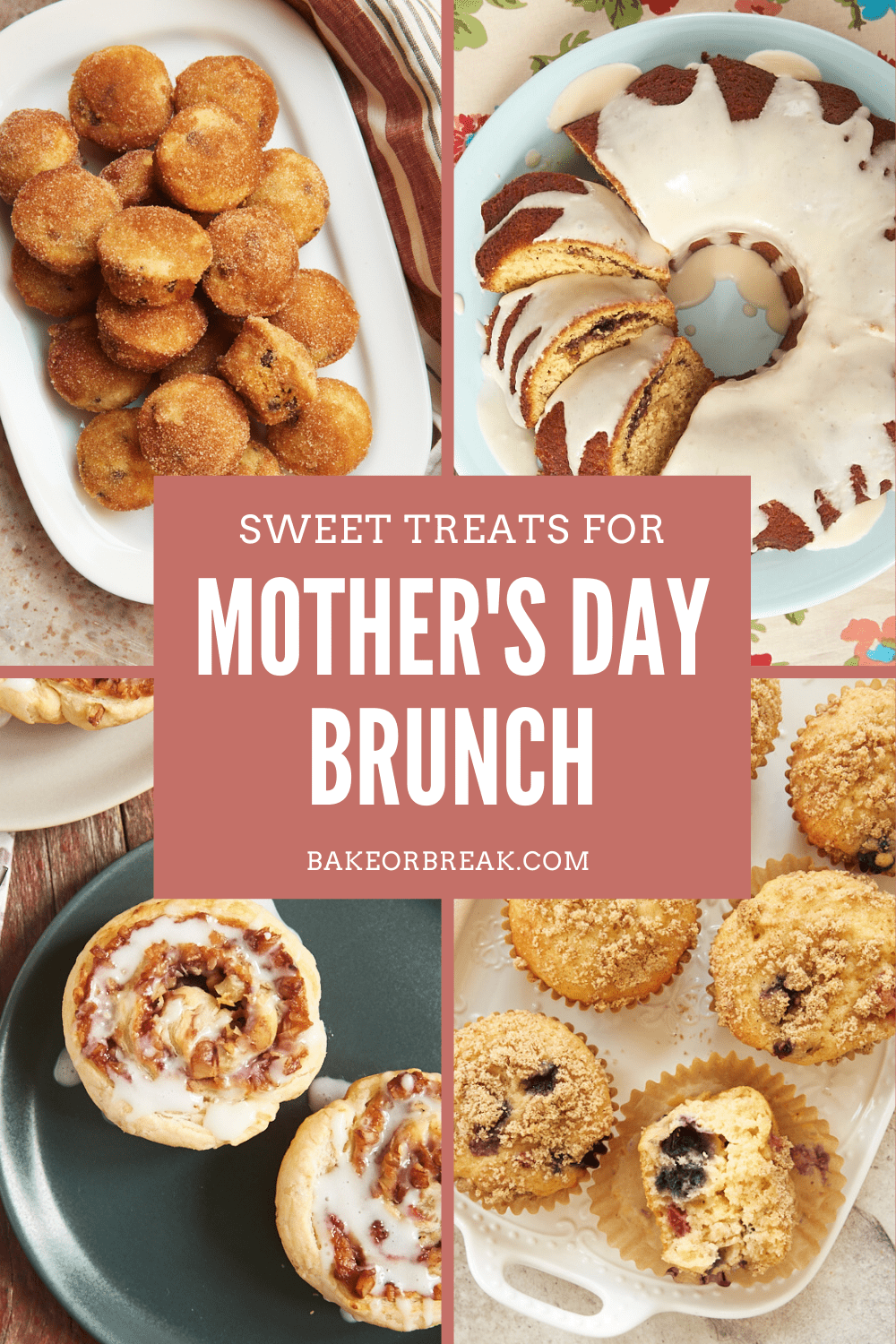 Sweet Mother's Day Brunch Recipes
This Mother's Day, add a little sweetness to your special brunch with one of these favorite morning treats. From muffins to French toast to biscuits and even cake, there's sure to be something here to satisfy mom's sweet cravings.
No matter how you celebrate Mother's Day, I hope you all have a wonderful day filled with plenty of sweet things!
For even more ideas, see all of my breakfast and brunch baking recipes.
Tips for Hosting a Mother's Day Brunch
You certainly want to make the mothers in your life feel loved and appreciated on their day. Luckily, there are some simple things you can do to make your brunch fun for everyone and the occasion even more special.
Plan ahead. Decide on your menu and guest list in advance so you know what you need to add to your shopping list and your to-do list. Consider any special diet restrictions and, of course, include some of mom's favorites!
Decorate. Fresh flowers are always a nice touch. Scatter some family photos, too, for a bit of nostalgia.
Set a beautiful table. Use nice dishes and pretty linens to dress up your table.
Make it special, but keep it simple. You don't need to do anything elaborate to make your brunch a success. Good food, thoughtful touches, and good company are plenty!