Looking for an easy breakfast treat? Try this Cinnamon Almond Dutch Baby Pancake recipe!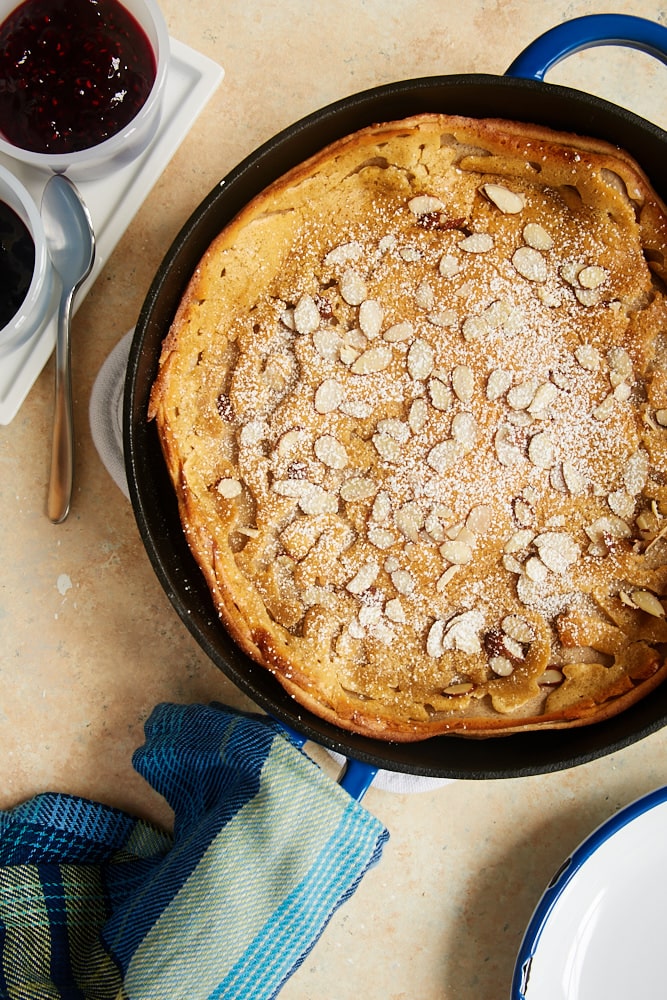 I've never been a morning person. Not even a little bit. So if I'm going to make breakfast, you can bet it's going to be quick and easy. And there may be no better candidate than this Cinnamon Almond Dutch Baby Pancake.
When I tell you that this beauty can be whipped up in about 5 minutes, I really mean it. It's just ridiculously quick with a handful of ingredients. You'll spend more time waiting for the oven to preheat than any other part of making it.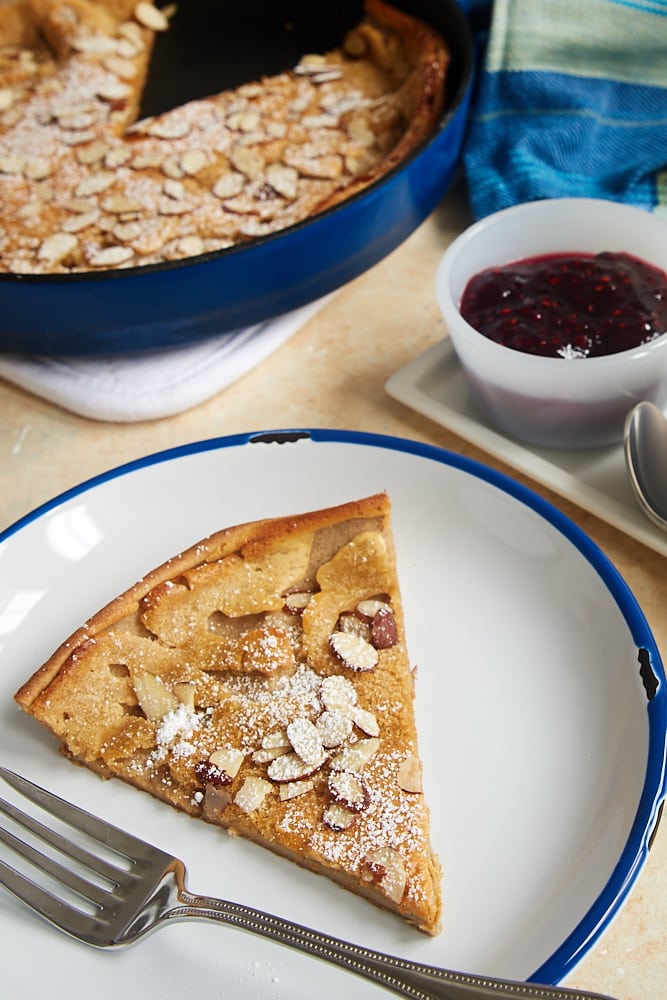 I prefer to use my blender to mix the batter because it makes mixing and cleanup a breeze. If you prefer, you can mix by hand or with a handheld mixer or food processor. Just make sure the batter is mixed well.
While you don't have to use a cast iron skillet, that is what will give you the best results. If you don't have one, then try another heavy 10-inch skillet or pan with similar volume.
Once baked, the pancake will be quite puffy but will deflate as it cools. The end result is a thin pancake with amazing flavor. I've read it described as a hybrid of a pancake, a popover, and a crepe. That is really an apt description, as it seems to have some qualities of all three.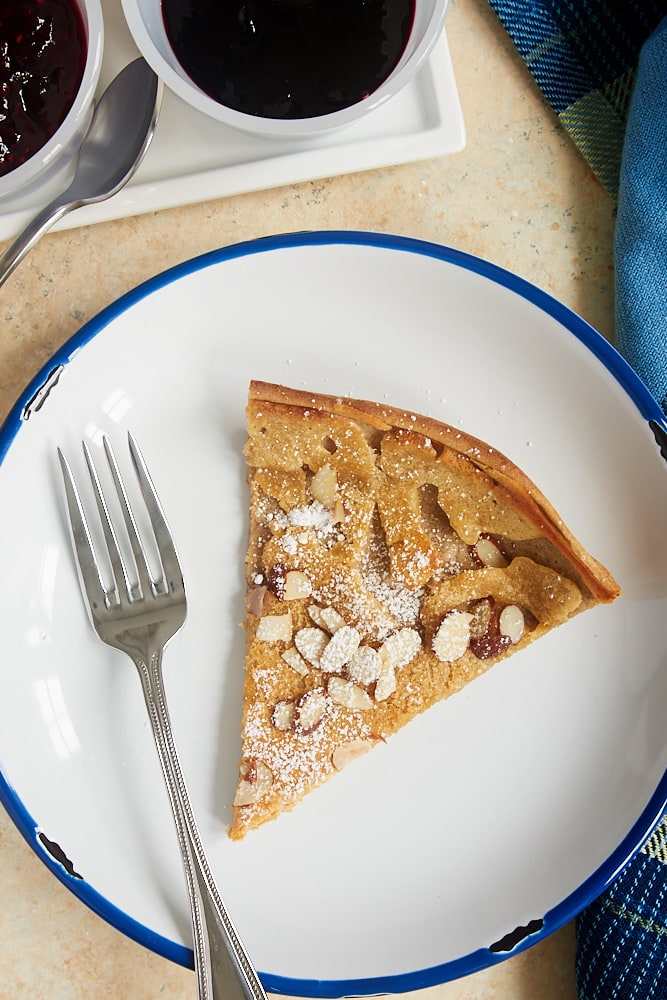 This pancake is not too sweet on its own, so I highly recommend a sprinkling of confectioners' sugar and either some maple syrup or your favorite jam preserves. Quinn really likes topping his with maple syrup, while I'm a big fan of a dollop of raspberry preserves. Either way, the cinnamon flavor is fantastic, and the almonds add a nice crunch.
This recipe is perfect for an easy weekend breakfast treat or dessert or even breakfast for dinner. With a short list of ingredients that you probably have in your kitchen all the time, don't be surprised if you find yourself making it again and again.
Find more breakfast recipes in the Recipe Index.
More Cinnamon Breakfast Treats