Raspberry White Chocolate Almond Loaf is a sweet, buttery treat that works well for a dessert, a sweet breakfast treat, or anything in between!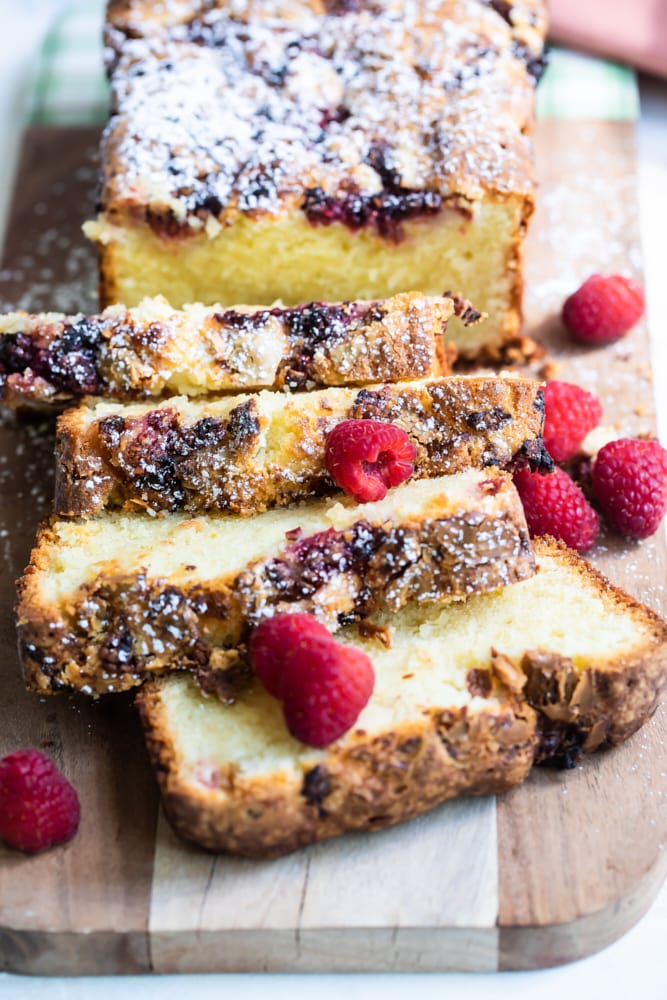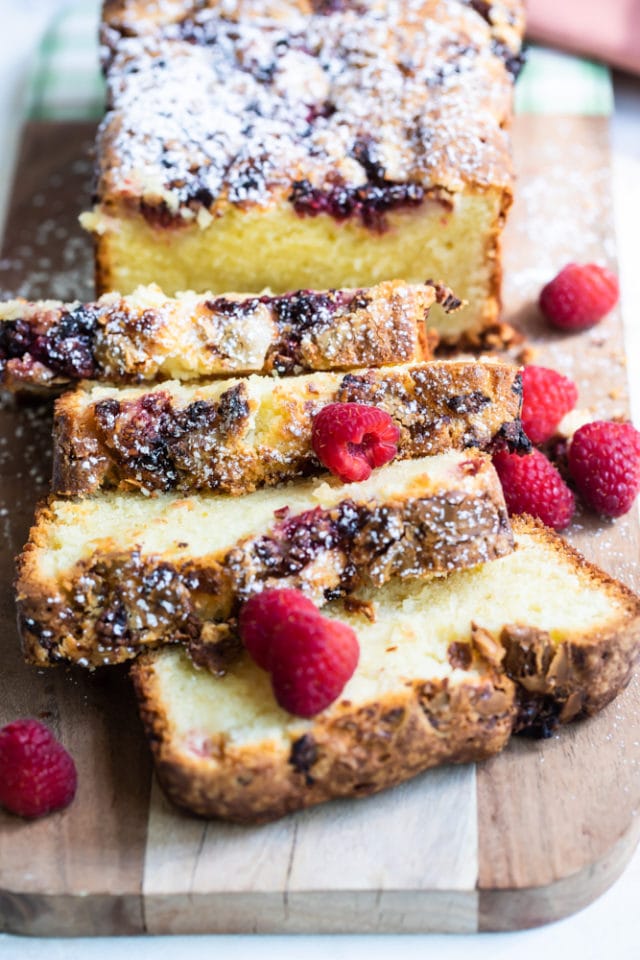 Raspberry White Chocolate Almond Loaf
There are some flavor combinations that just sound good no matter what. When I hear raspberries and white chocolate mentioned together, I am so there.
This Raspberry White Chocolate Almond Loaf makes the most of that flavor combination. And all of it comes together in a buttery, sweet, dense cake that exists somewhere between pound cake and a quick bread.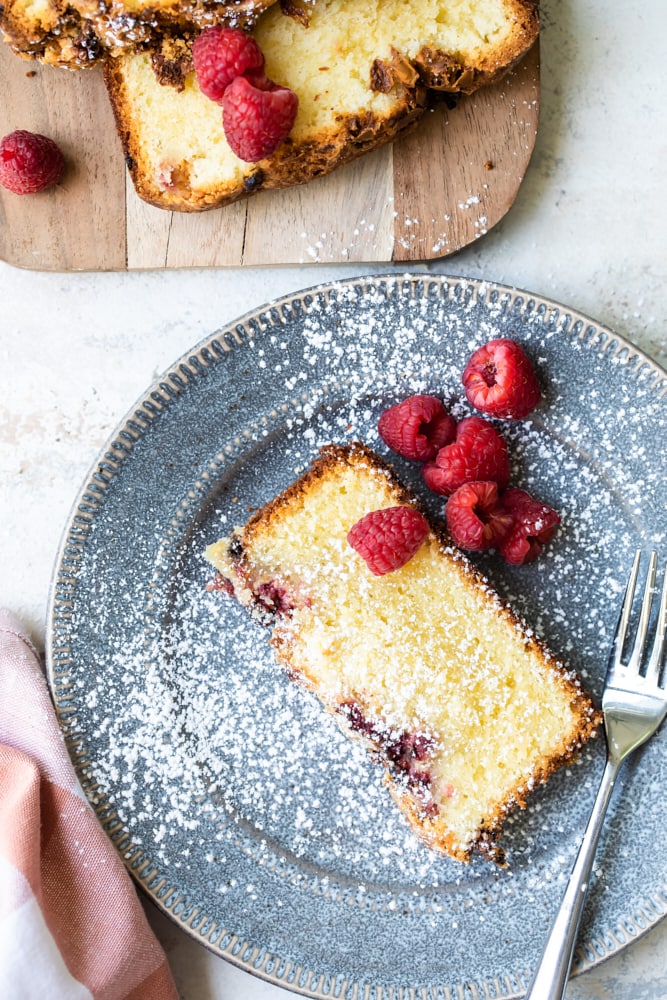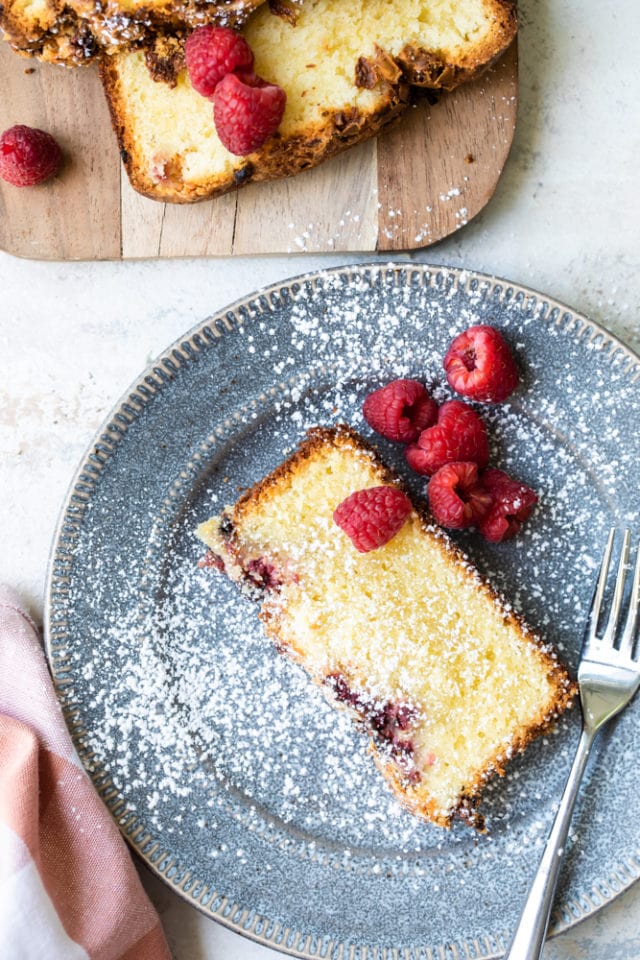 If you've made your fair share of quick breads, you'll notice that this recipe doesn't follow the muffin method. Instead, the butter and sugar are creamed together, and the batter is mixed like a cake.
Honestly, I waver on whether to call this a cake or a bread. Served as is, it's a nice treat for a sweet breakfast or brunch. Sprinkle some confectioners' sugar on top, and I'd happily take a slice for dessert. It's versatile enough to suit most any time of day!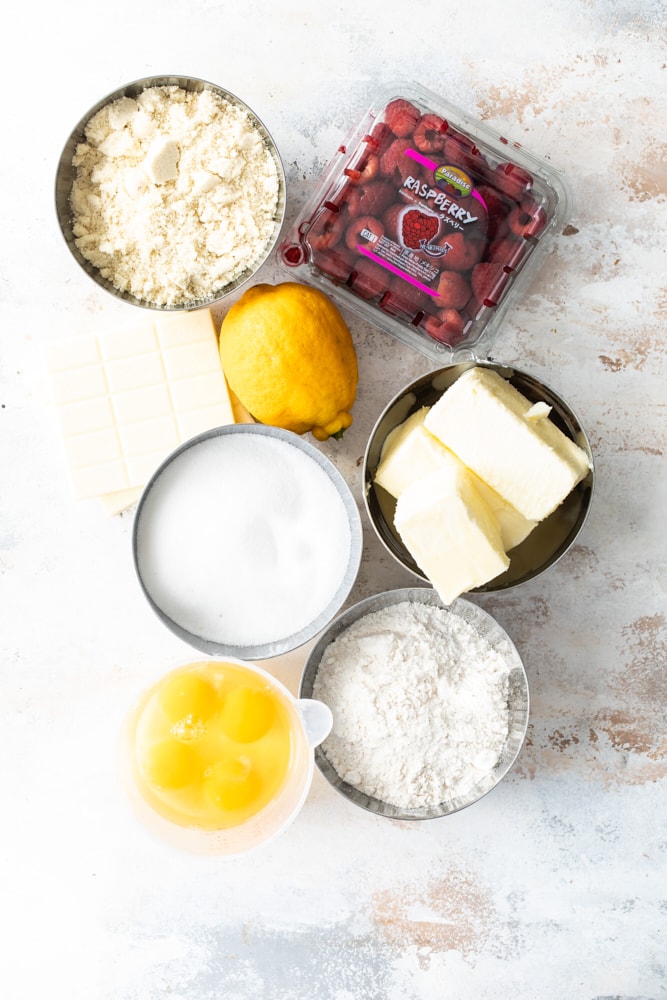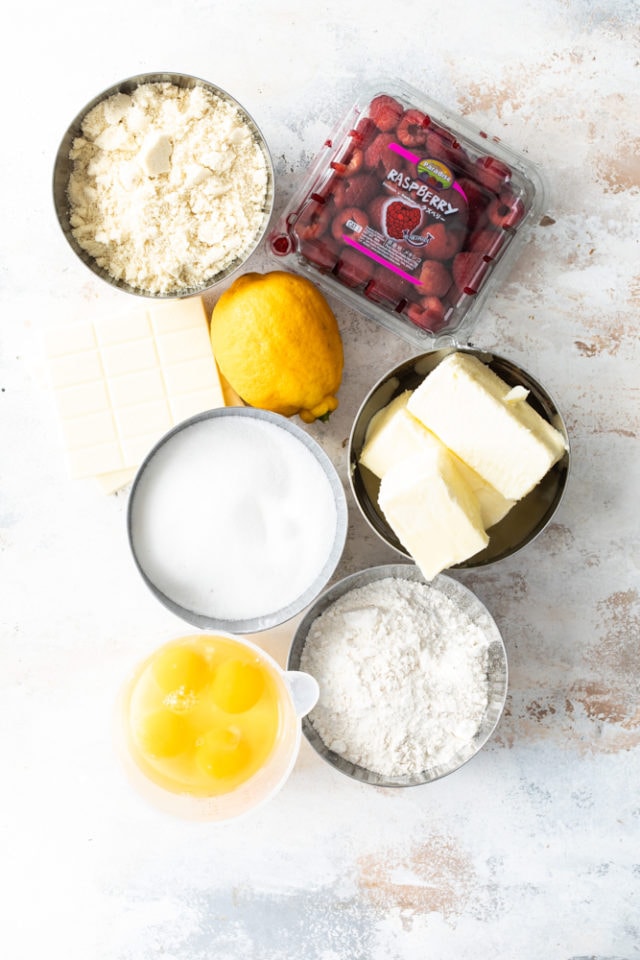 Tips for Success
Measure accurately. Use a kitchen scale to measure by weight if possible. Otherwise, take care to avoid over-measuring, especially with the flour. See How to Measure Flour for more info.
Use a light-colored metal pan. Dark pans will bake the outside edges and the bottom more quickly, which can cause the center to be under-baked.
Make sure your pan is the correct size. "Standard" loaf pans come in two sizes. Be sure yours is 9″ x 5″, and not 8 & 1/2″ x 4 & 1/2″.
Don't have superfine sugar? You can make your own in a food processor with granulated sugar. Alternately, you can substitute granulated sugar. There's slightly more superfine sugar per cup as compared to granulated sugar, but a 1:1 substitution is likely close enough. See How to Make Superfine Sugar for more details.
Use fresh or frozen raspberries. Fresh is always my pick, but I have used frozen to make this recipe. If you do use frozen, be sure to rinse and dry them well.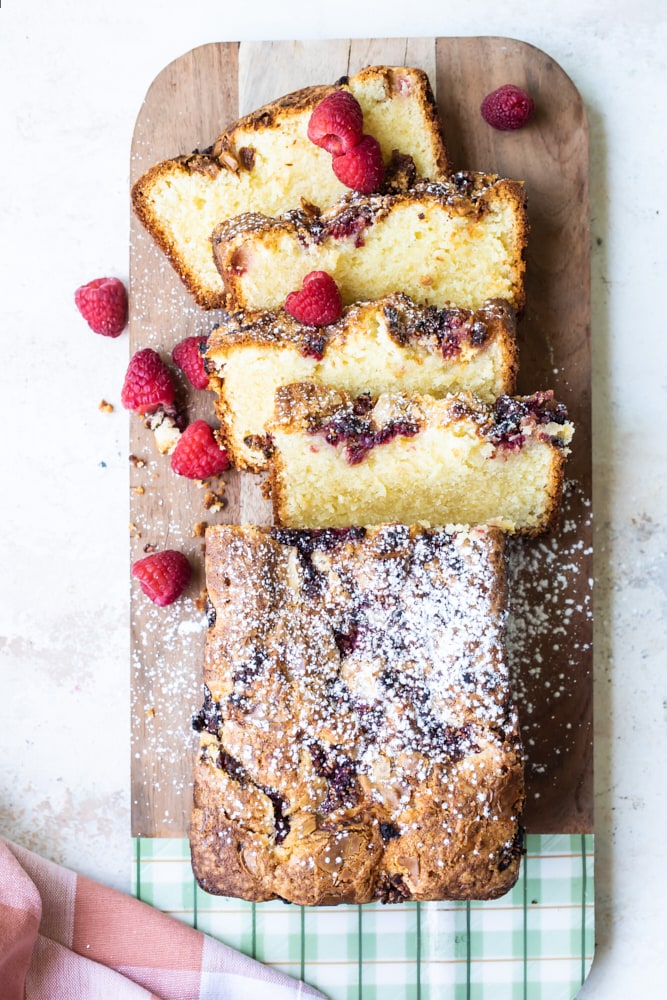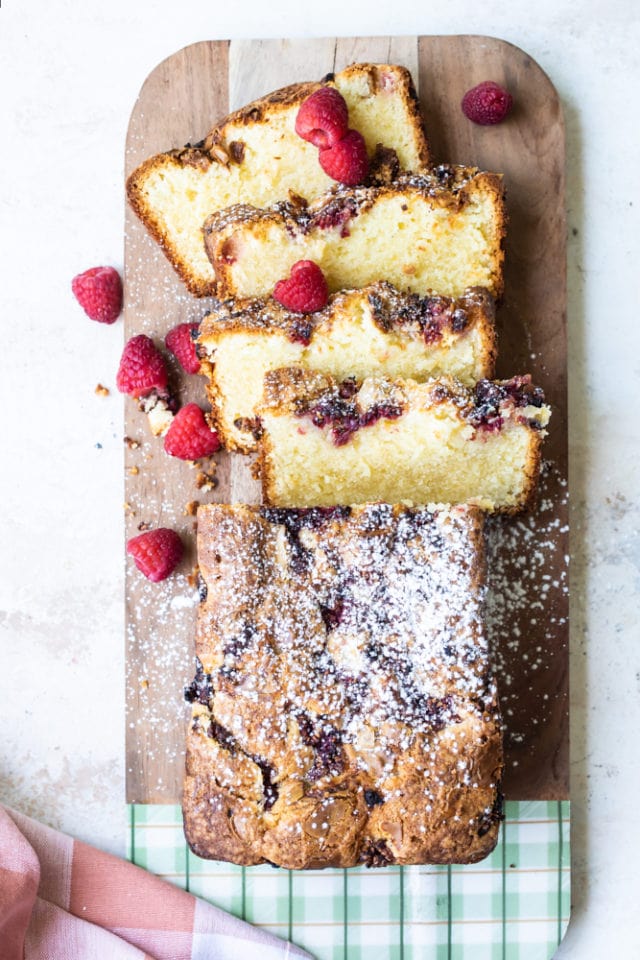 This Raspberry White Chocolate Almond Loaf is amazingly delicious. It's very sweet and dense, and it's bursting with fantastic flavor. Although it provides a big, happy pick-me-up in the morning, it also makes a lovely and flavorful dessert.
More Raspberry-White Chocolate Treats