Sour Cream Coffee Cake Muffins are wonderfully soft and light. Serve these for a sweet breakfast treat, or just enjoy one as a snack!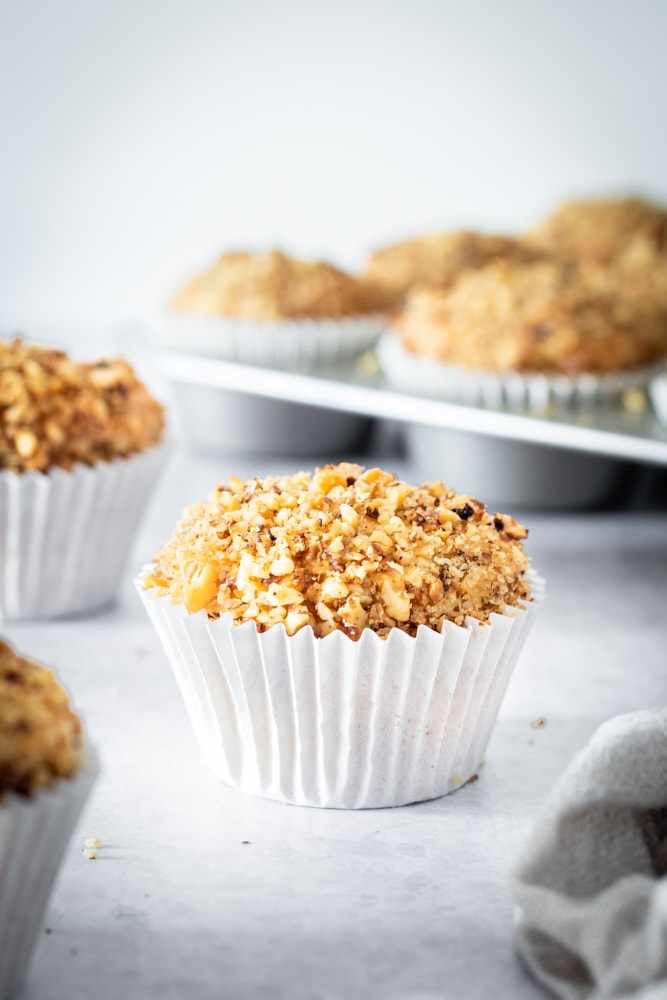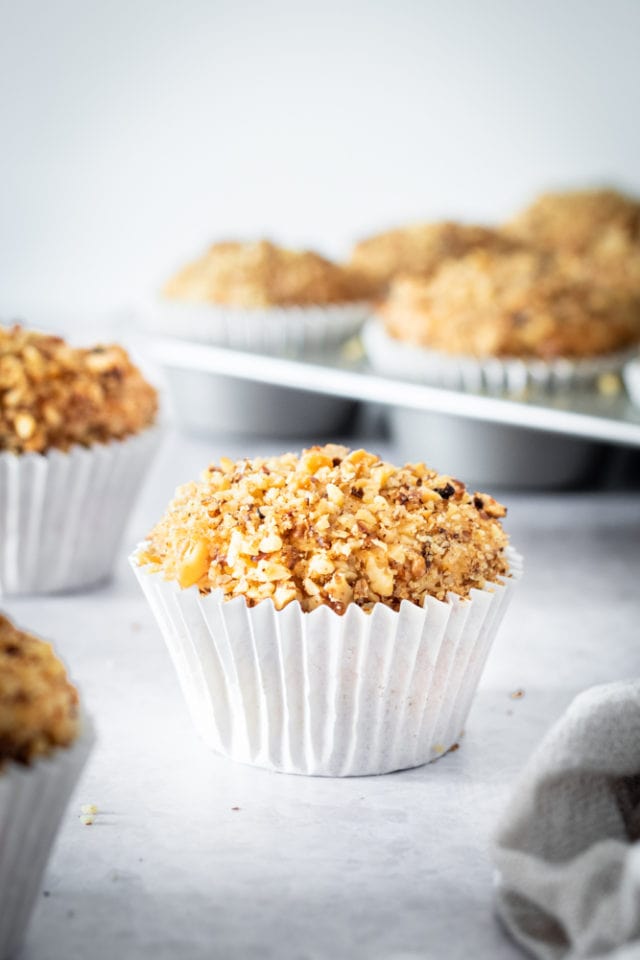 Coffee Cake Muffins
I love baking a batch of homemade muffins. It's such a treat to be able to grab a muffin for a sweet breakfast treat or a snack.
As repeat favorites go, these Sour Cream Coffee Cake Muffins have long been a winner for me. They may have the lightest and most delicate texture of any muffin I've ever made. Their cake-like consistency is a nice departure from many muffins or coffee cakes. They are light and moist and just plain delicious.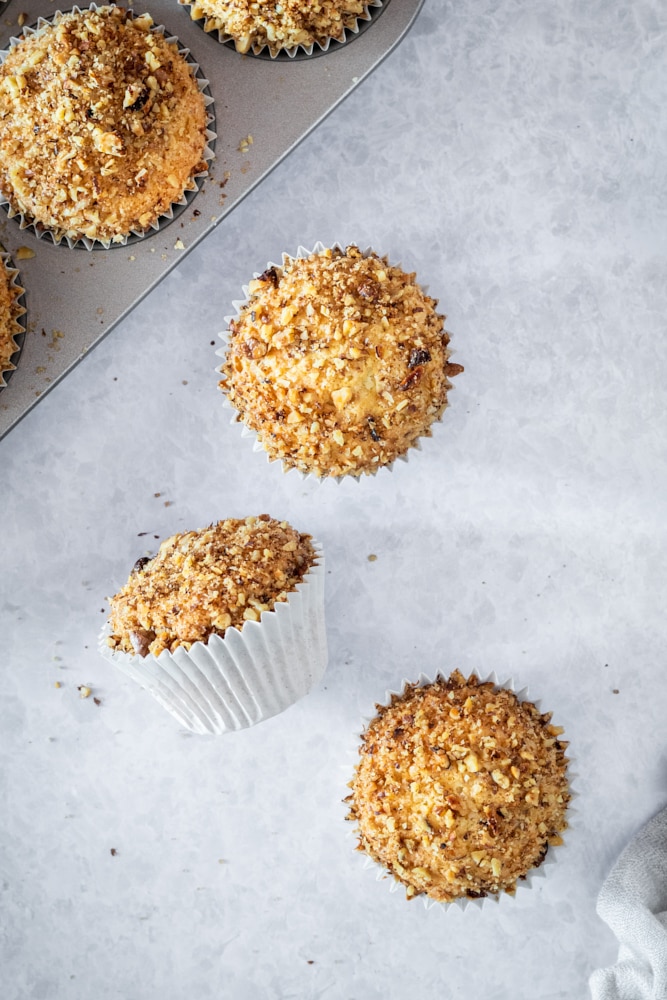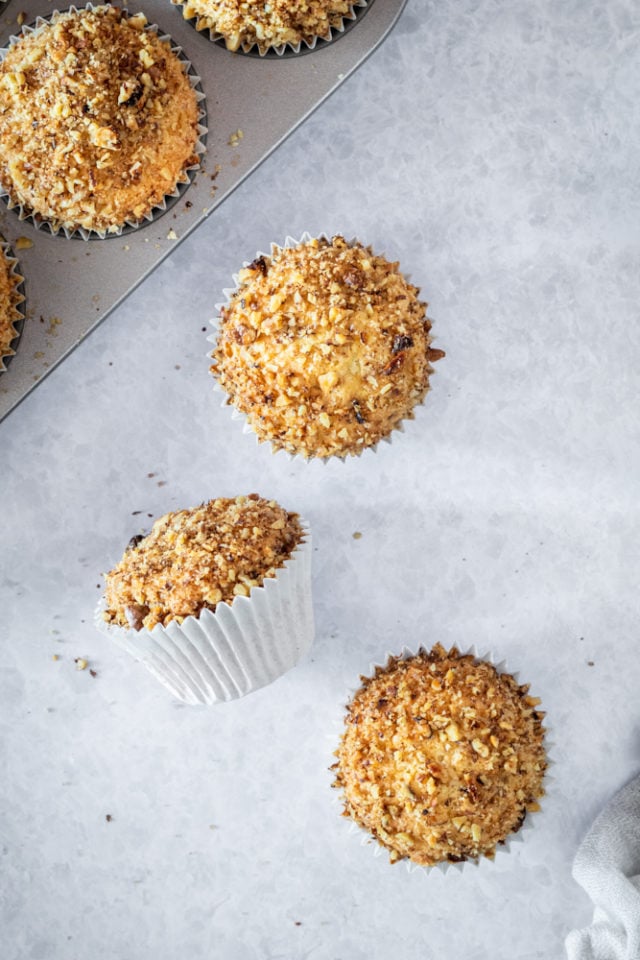 If you love both muffins and coffee cake, then these beauties offer the best of both worlds. You get all the things you love about coffee cake in a portable muffin.
The topping here is simplified from a traditional crumb topping. It's a simple combination of brown sugar, nuts, and cinnamon. It's the perfect way to top these delightful muffins.
Tips for Success
Measure accurately. Use a kitchen scale to measure by weight if you can. Otherwise, use the spoon and sweep method, and be sure to measure all ingredients accurately.
Use a light-colored, metal muffin pan. You'll get muffins that are more evenly baked.
Muffin method vs creaming method. You'll notice when mixing these that the method used for mixing is more like that for a cake than for muffins. Instead of the muffin method, you'll be using the creaming method. That's what gives these muffins their amazing texture!
Don't over-mix the batter. Keep mixing to a minimum for the softest texture.
Freeze some for later. Stash some of these muffins in the freezer to enjoy in the future. Just be sure to wrap and seal them well, and they should keep for about 3 months. Just thaw overnight in the refrigerator, and then bring them to room temperature or warm them slightly in the microwave.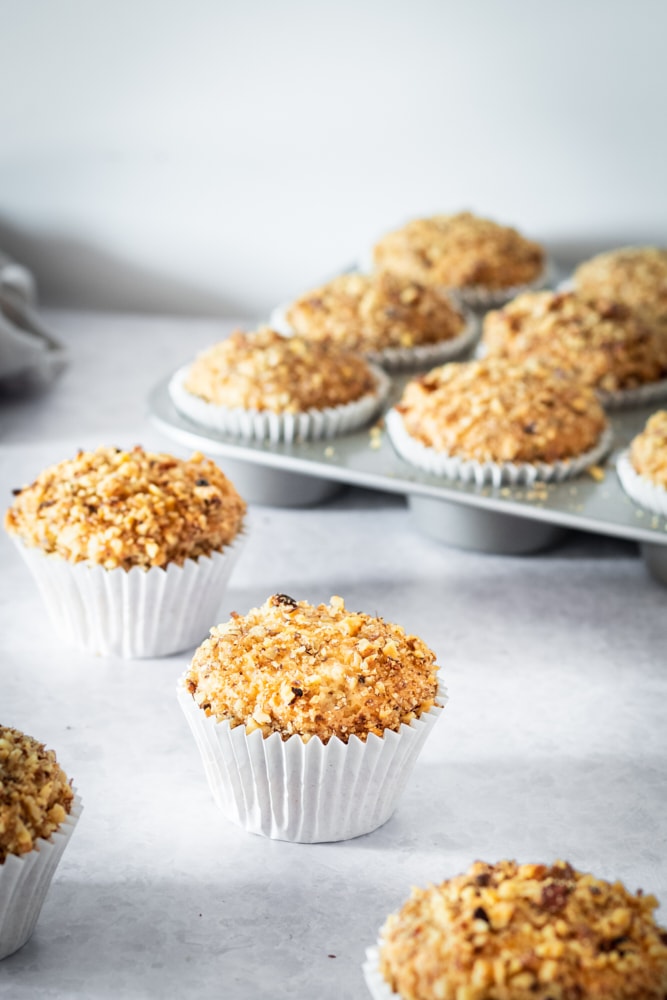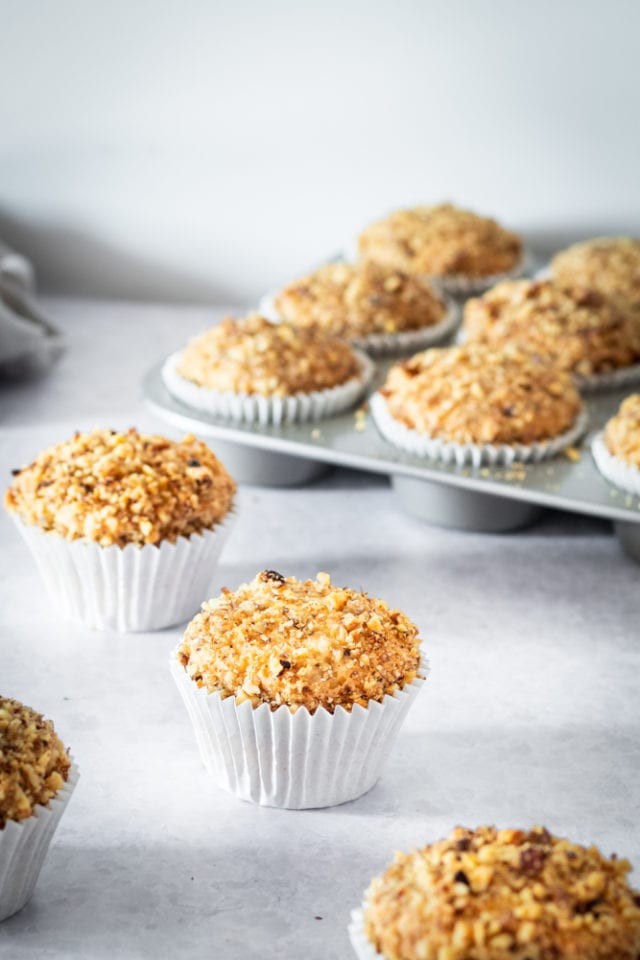 When I share these Sour Cream Coffee Cake Muffins, they tend not to last long. Someone once told me that these are everything a muffin should be. I couldn't agree more.
Find more muffin recipes in the Recipe Index!
More Sour Cream Muffin Recipes