Sour Cream Coffee Cake Muffins are wonderfully soft and light. Serve these for a sweet breakfast treat, or just enjoy one as a snack!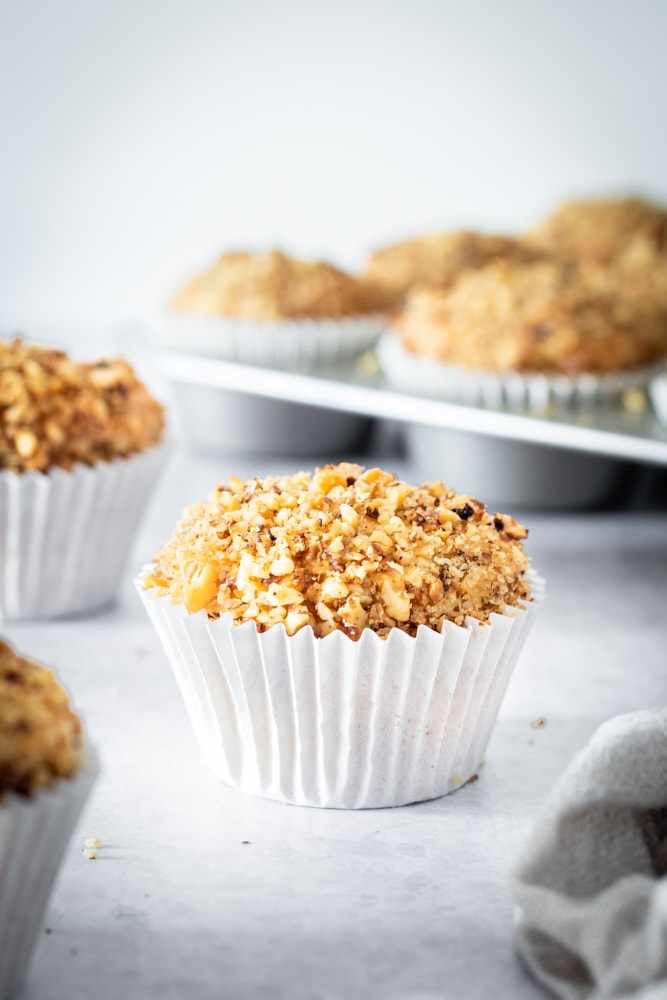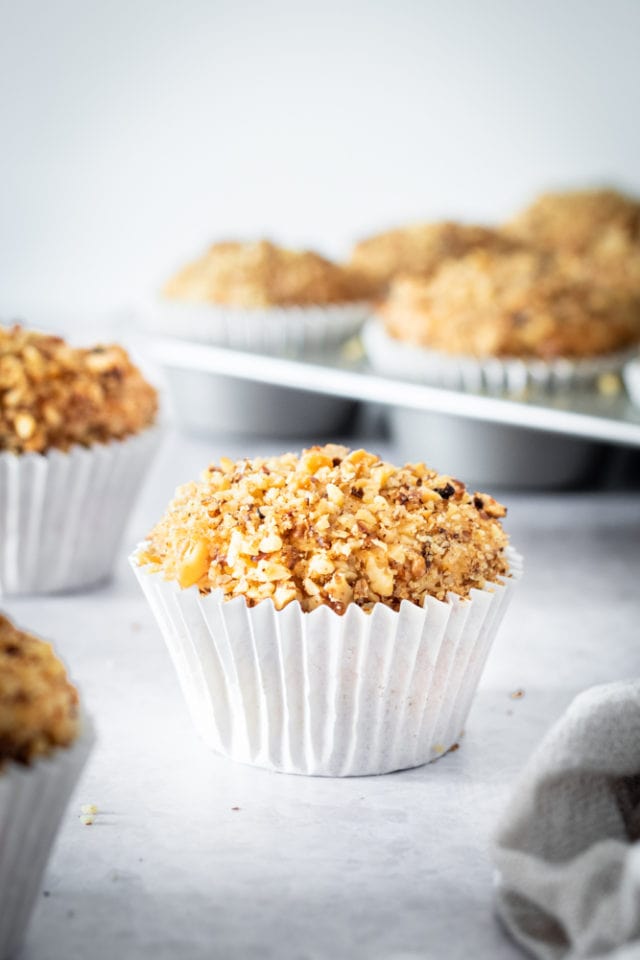 Coffee Cake Muffins
I love baking a batch of homemade muffins. It's such a treat to be able to grab a muffin for a sweet breakfast treat or a snack.
As repeat favorites go, these Sour Cream Coffee Cake Muffins have long been a winner for me. They may have the lightest and most delicate texture of any muffin I've ever made. Their cake-like consistency is a nice departure from many muffins or coffee cakes. They are light and moist and just plain delicious.
If you love both muffins and coffee cake, then these beauties offer the best of both worlds. You get all the things you love about coffee cake in a portable muffin.
When I share these Sour Cream Coffee Cake Muffins, they tend not to last long. Someone once told me that these are everything a muffin should be. I couldn't agree more!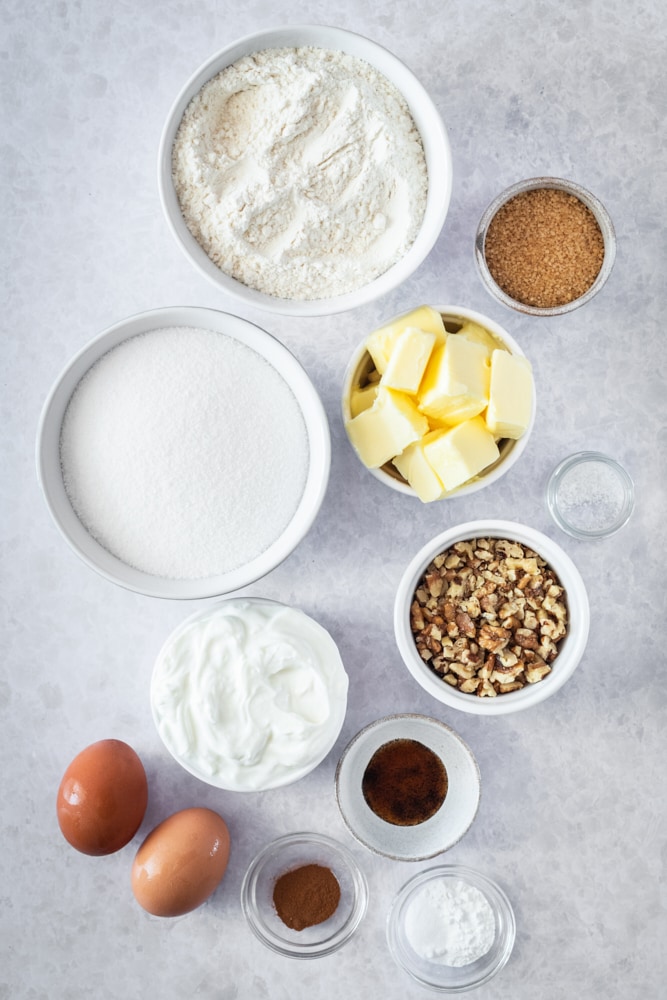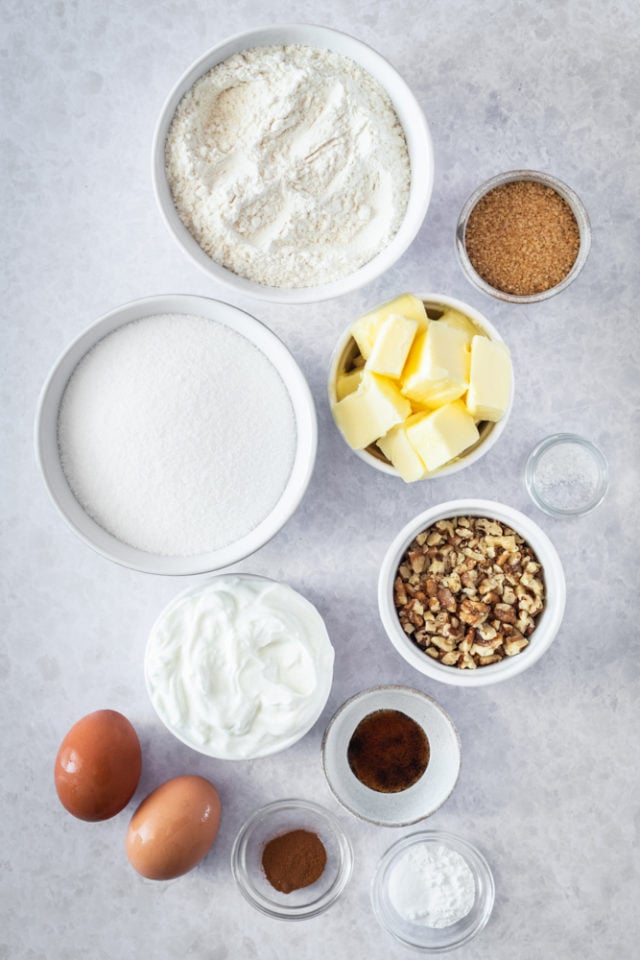 What You'll Need
Just the basics here! If you bake often, you're likely to have everything you need to make these muffins.
For the muffins:
All-purpose flour – Use a kitchen scale to measure by weight if possible. If you don't have a scale, use the spoon and sweep method.
Baking powder
Baking soda
Salt
Unsalted butter – Set out the butter about half an hour before baking to allow it to soften properly.
Granulated sugar
Eggs
Sour cream – Full-fat sour cream works best.
Vanilla extract
For the topping:
Brown sugar
Chopped pecans – You can substitute another nut if you like. Almonds, walnuts, or hazelnuts would all work well.
Ground cinnamon – Spices lose their flavor over time, so make sure yours is still fresh.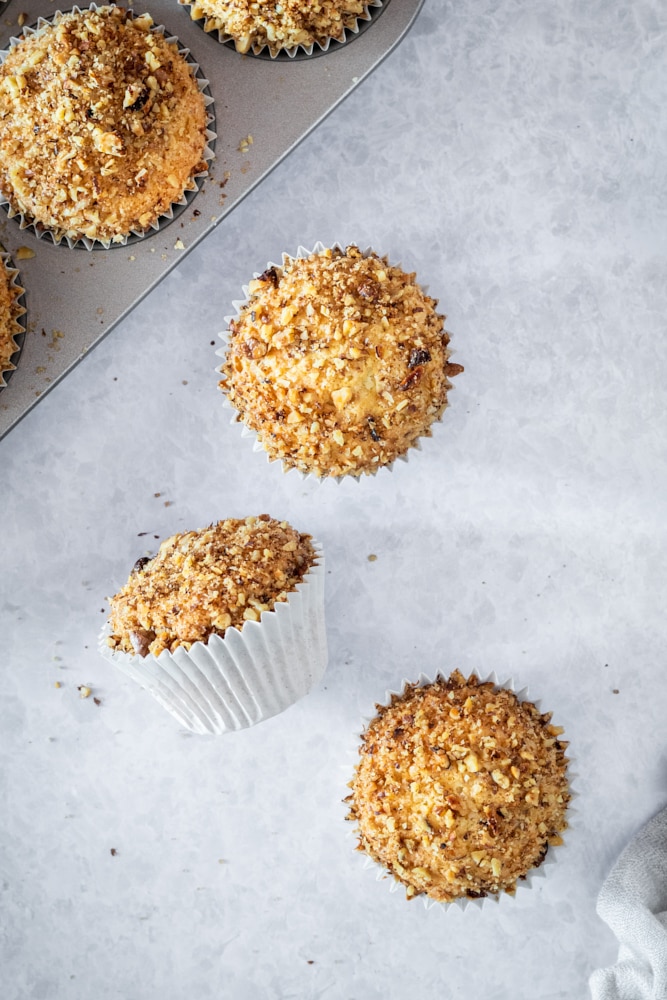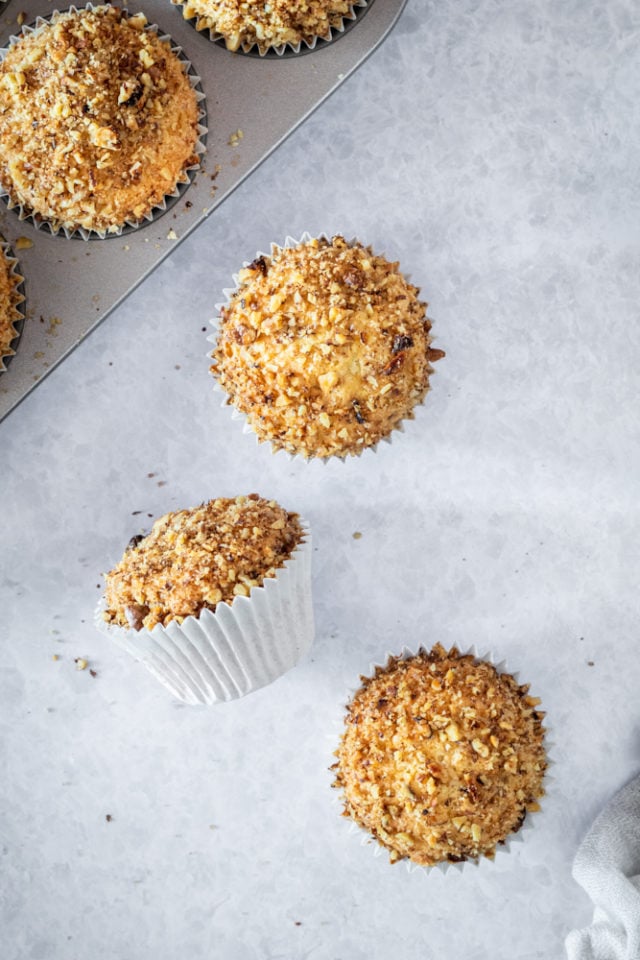 How to Make Sour Cream Coffee Cake Muffins
These muffins mix easily without any special equipment. The topping is simplified from a traditional crumb topping, with just a combination of brown sugar, nuts, and cinnamon. It's the perfect way to top these delightful muffins. Ready to make a batch? Let's go!
Prepare for baking. Heat the oven to 350°F. Line 24 standard muffin cups with paper liners. Alternatively, you can skip the liners and grease the pan. Liners make for softer, less brown sides, and also make the muffins more portable.
Combine the dry ingredients. Whisk together the flour, baking powder, baking soda, and salt. Set aside.
Combine the wet ingredients. Beat the butter with a hand or stand mixer until it's creamy. Gradually add the sugar, and mix until combined. Mix in the eggs, one at a time; then mix in the sour cream and vanilla.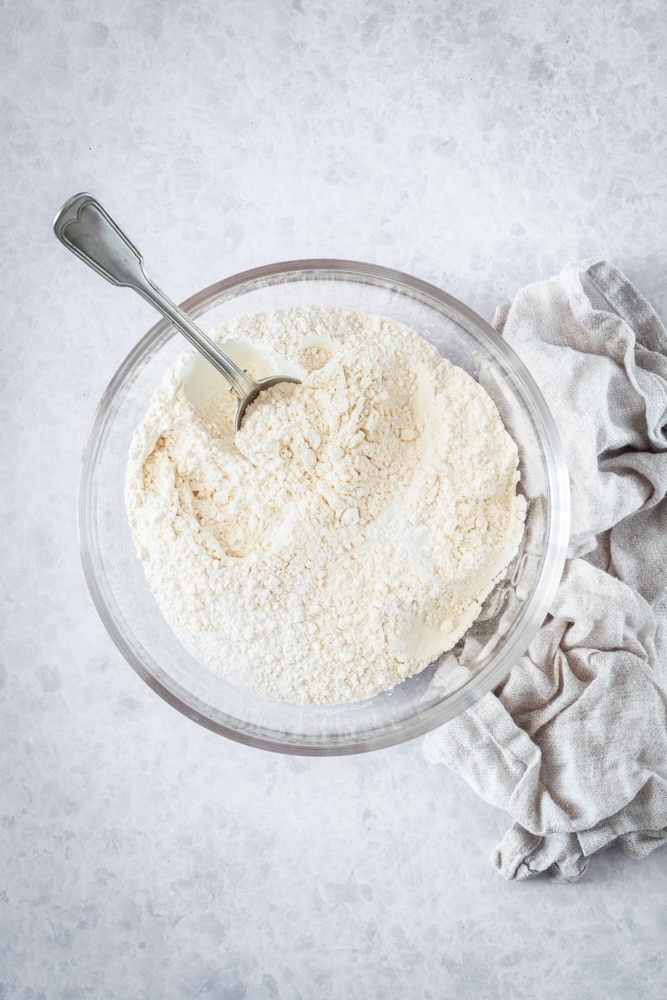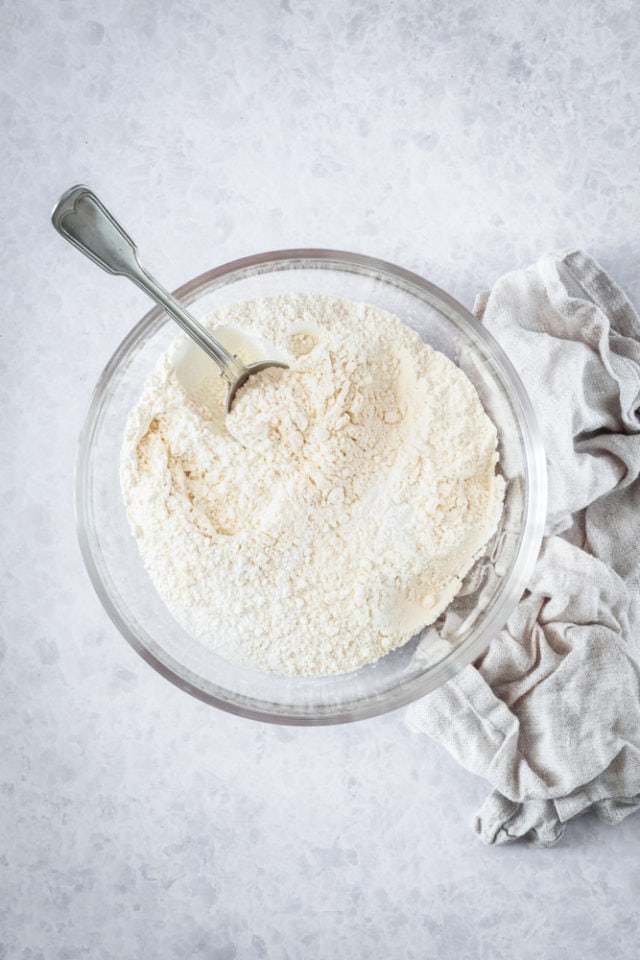 Add the dry ingredients to the wet ingredients. With the mixer speed on low, gradually add the flour mixture to the butter mixture. Don't over-mix; mix just until blended. The batter will be thick.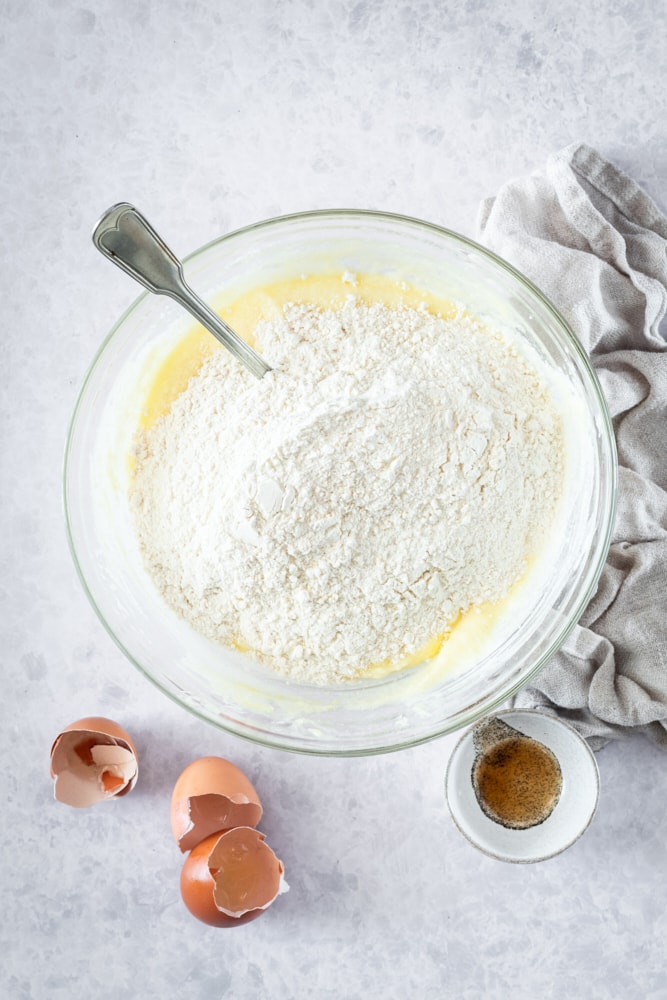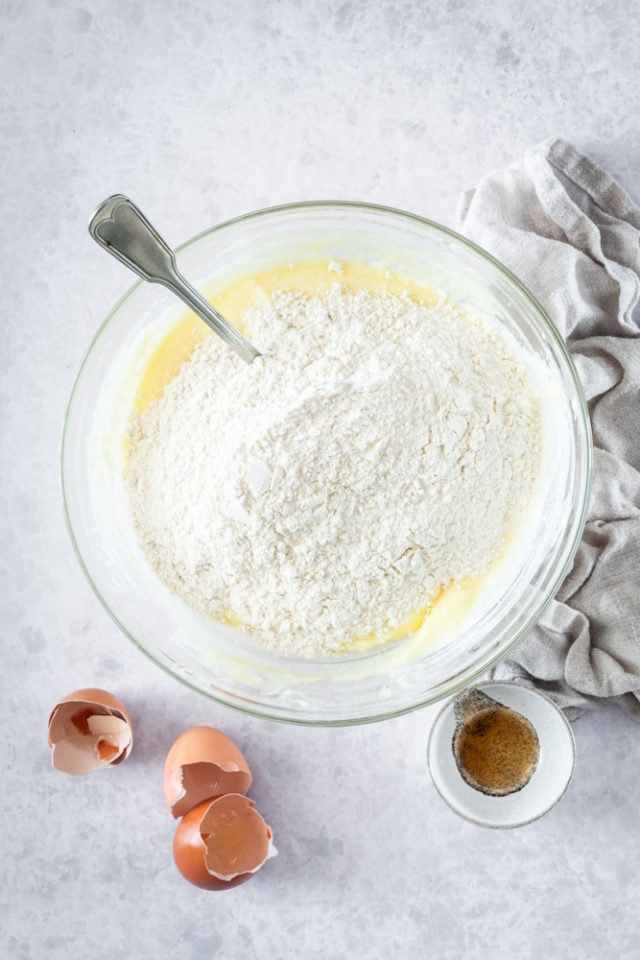 Portion the batter. Divide the batter evenly among the muffin cups. Fill each cup about 2/3 full.
Make the topping. Stir together the brown sugar, nuts, and cinnamon. Sprinkle over the muffins.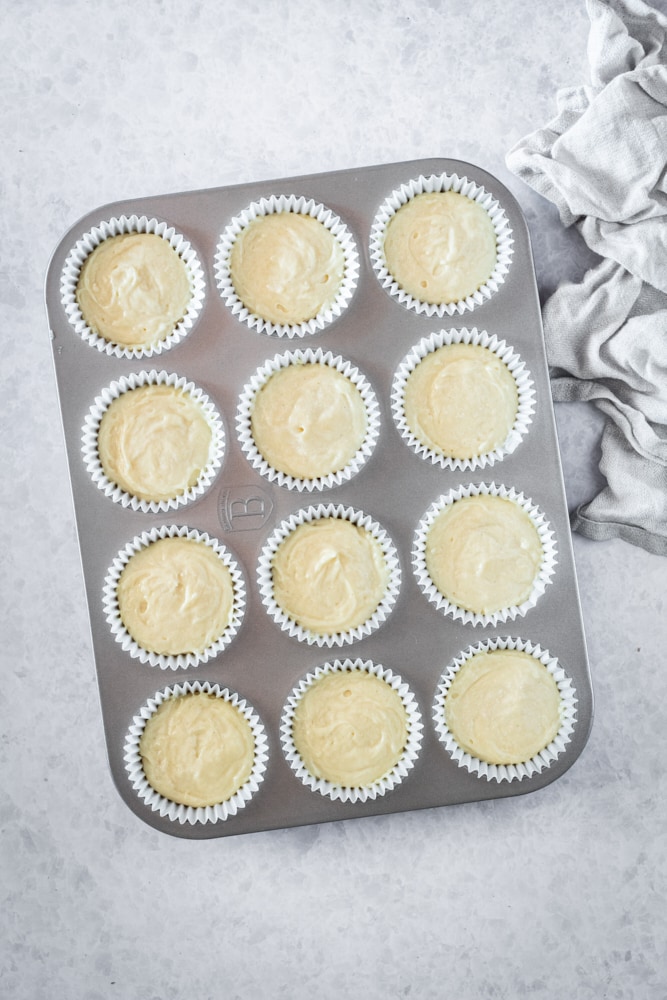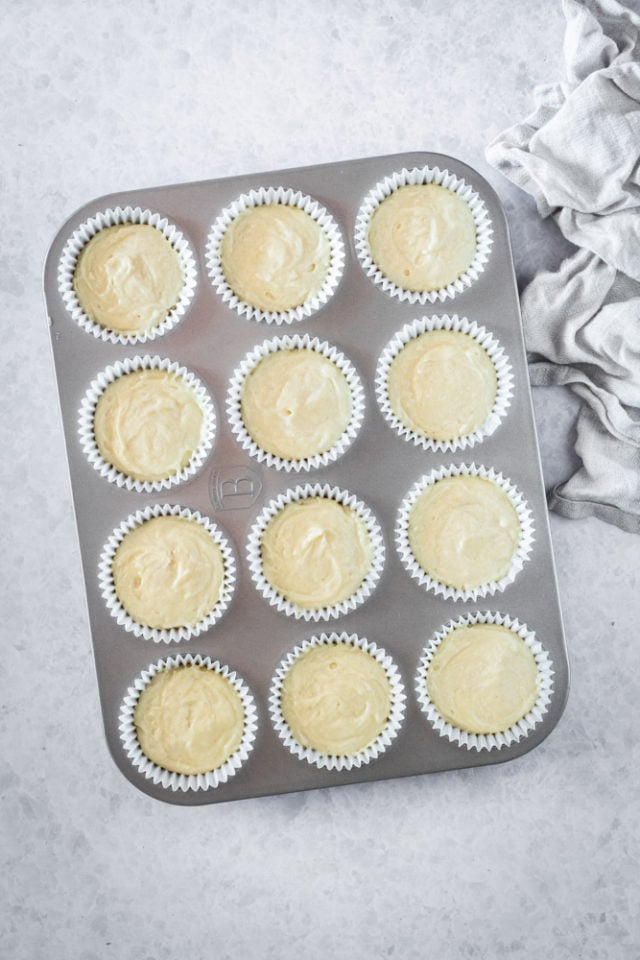 Bake. Bake the muffins 25 to 30 minutes, or until a pick inserted into the center comes out clean.
Cool the muffins. Place the pans on a wire rack and let the muffins cool for 5 minutes. Then transfer the muffins from the pan to a wire rack to cool completely.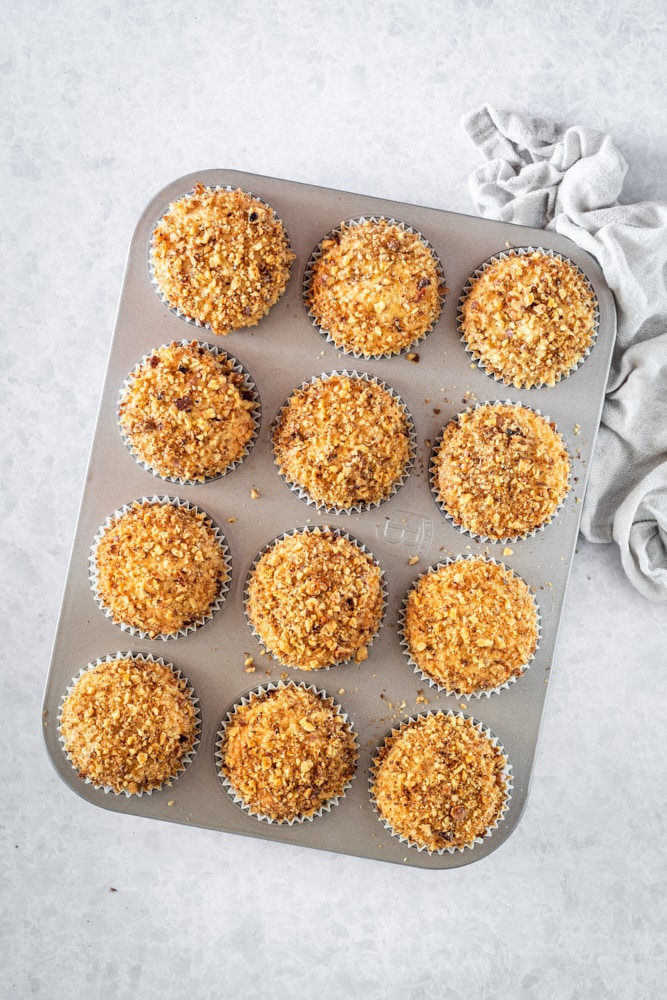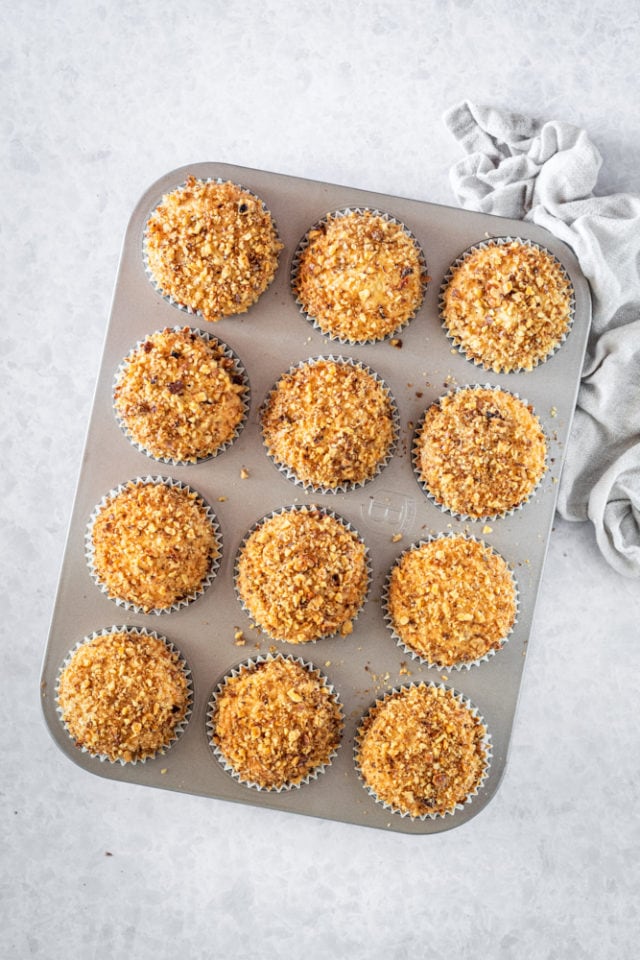 Tips for Success
Use a light-colored, metal muffin pan. You'll get muffins that are more evenly baked. And remember if you're reusing a pan to let it cool completely before filling it again.
Muffin method vs creaming method. You'll notice when mixing these that the method used for mixing is more like that for a cake than for muffins. Instead of the muffin method, you'll be using the creaming method. That's what gives these muffins their amazing texture!
Don't over-mix the batter. Keep mixing to a minimum for the softest texture.
Freeze some for later. This is a big-batch recipe, so stash some of these muffins in the freezer to enjoy in the future.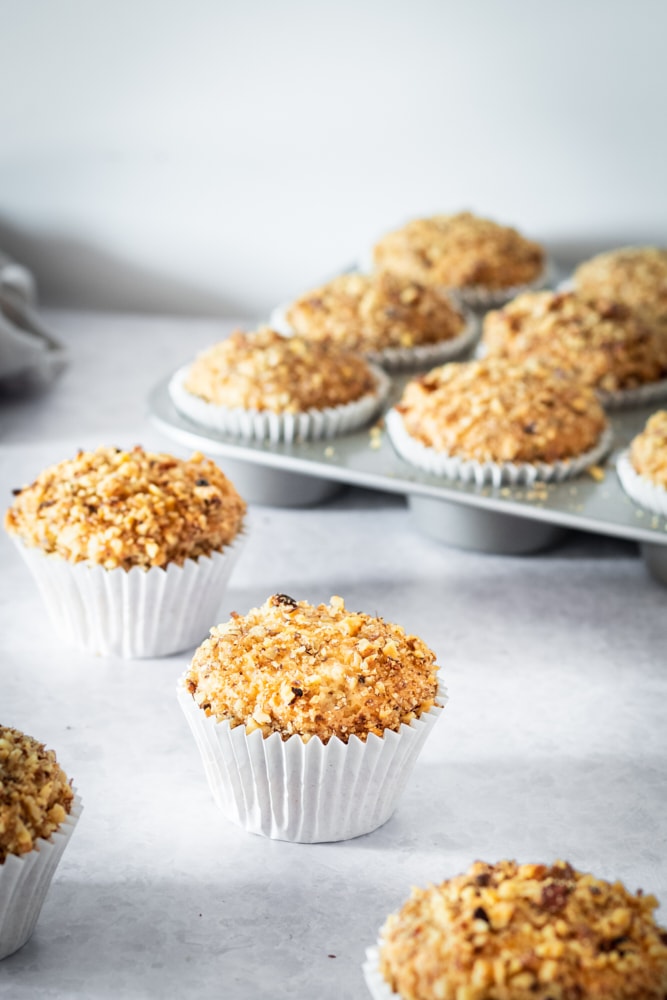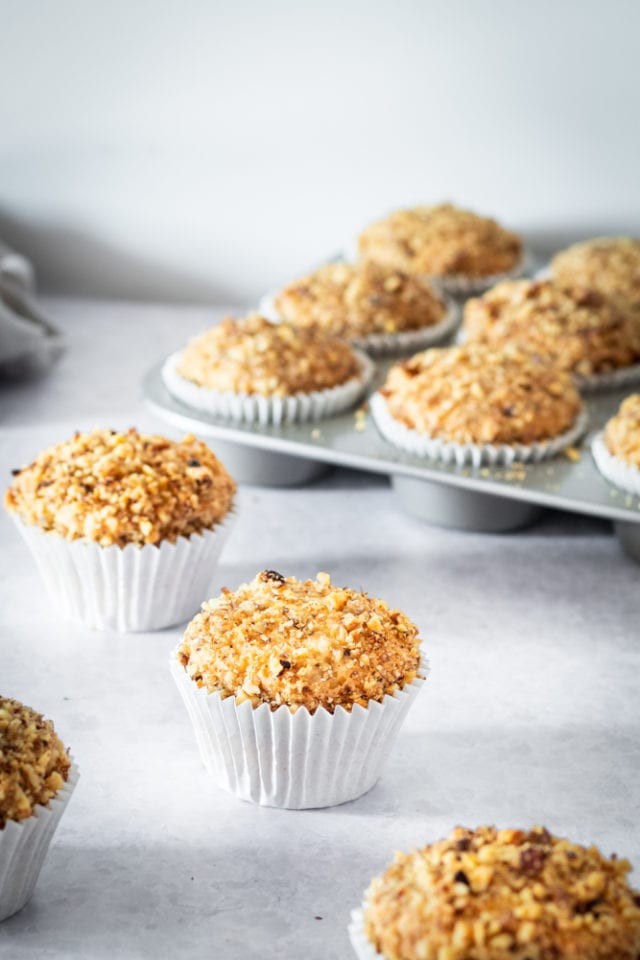 How to Store Coffee Cake Muffins
Place the cooled muffins in an airtight container. Store at room temperature up to 3 days. You can refrigerate them in the container for longer storage.
How to Freeze Coffee Cake Muffins
Wrap and seal these muffins well, and they should keep in the freezer for about 3 months. When you're ready to enjoy them, just thaw them overnight in the refrigerator, and then bring them to room temperature or warm them slightly in the microwave.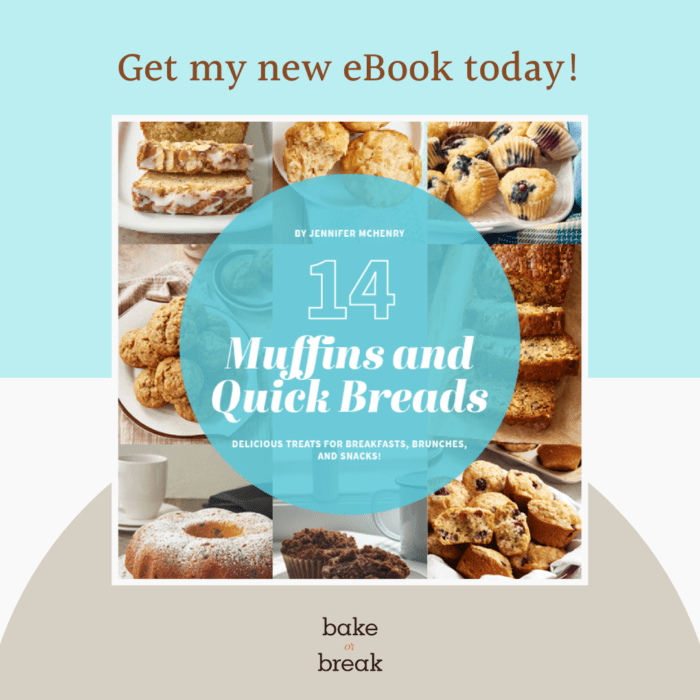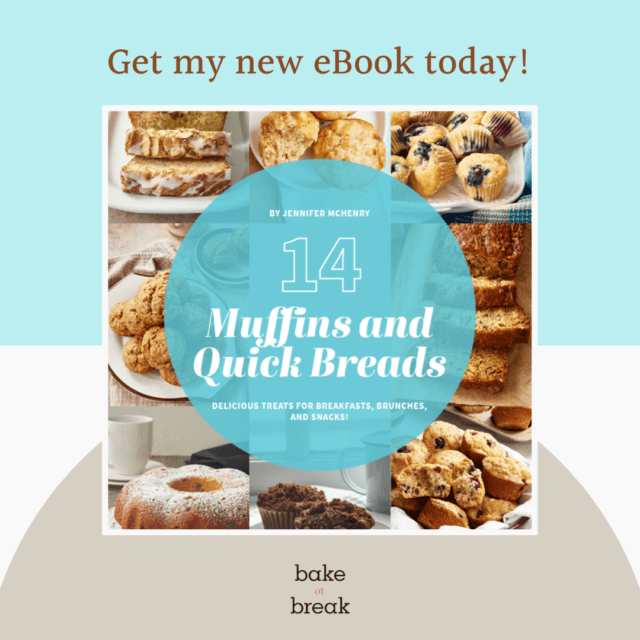 More Sour Cream Muffin Recipes