December 6, 2011
Sour Cream Coffee Cake Muffins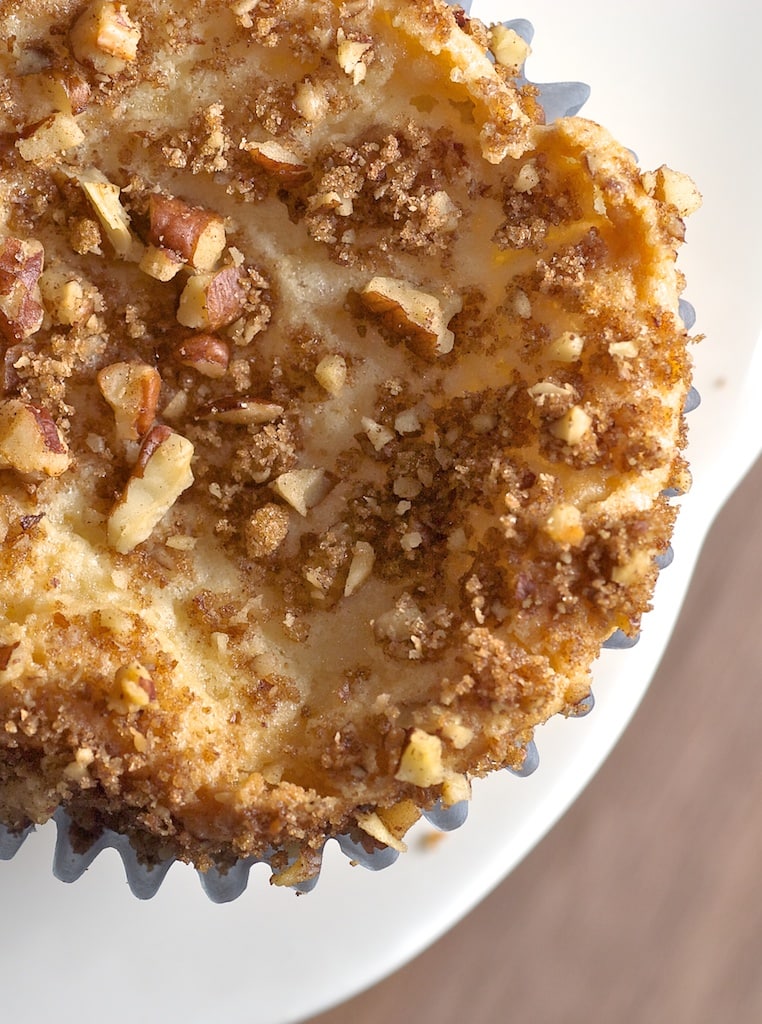 If there's one thing I wish I baked more often, it's muffins. How much nicer is it to have a homemade muffin for breakfast instead of the usual breakfast fare? I am not known for being a morning person, which most likely explains the few and far between muffin recipes on BoB.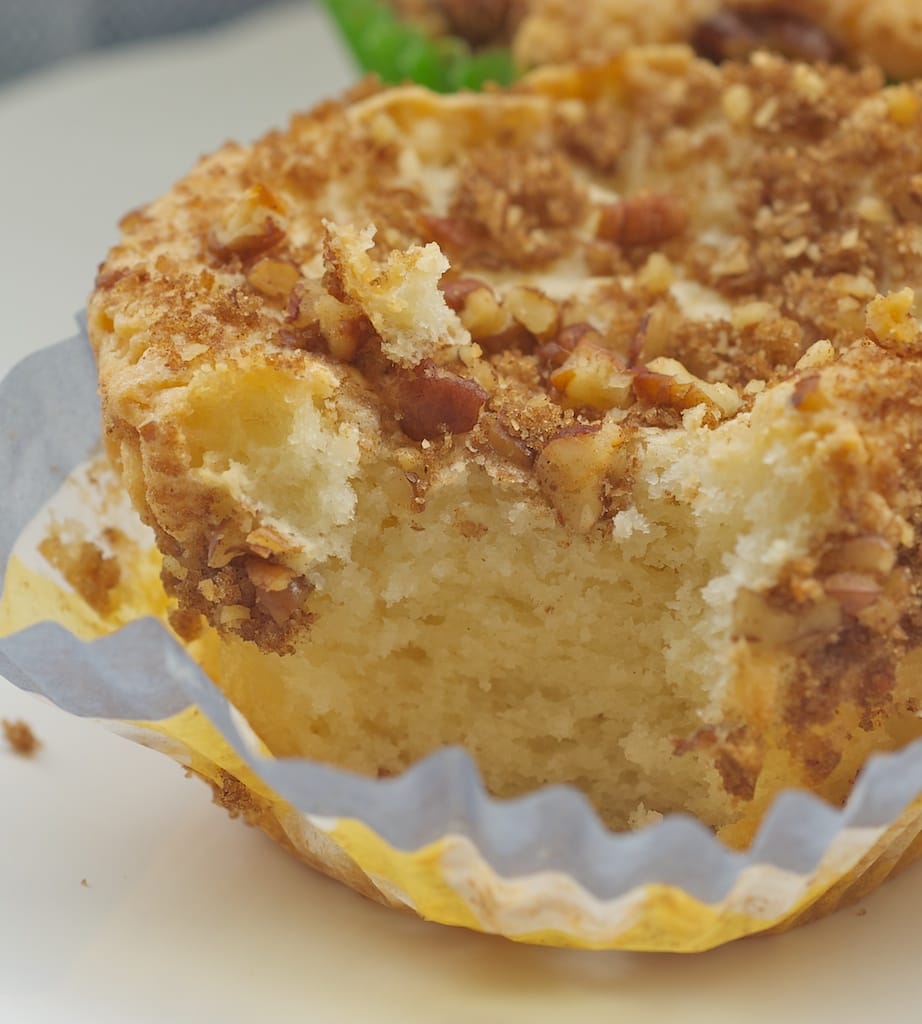 These muffins may have the lightest and most delicate texture of any muffin I've ever made. They have a cake-like consistency that is so much nicer than most muffins or coffee cakes. Muffins can tend to be dry and generally unappealing once you get past the wrapper. These little gems, however, are not in the least bit dry. They are light and moist and just plain delicious.
I sent a dozen or so of these muffins to Quinn's co-workers, and they didn't last long. Someone sent word that these are everything a muffin should be. I couldn't agree more.
Find more muffin recipes in the Recipe Index!
Sour Cream Coffee Cake Muffins
Yield: 24 standard-size muffins
Prep Time:25 minutes
Cook Time:30 minutes
Sour Cream Coffee Cake Muffins are so light and delicate. A delicious breakfast treat!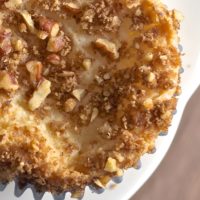 Ingredients:
For the muffins:
2 cups all-purpose flour
1 teaspoon baking powder
1/4 teaspoon salt
1/8 teaspoon baking soda
1 cup unsalted butter, softened
2 cups granulated sugar
2 large eggs
1 cup sour cream
1/2 teaspoon vanilla extract
For the topping:
1/4 cup packed brown sugar
1 cup finely chopped pecans
1 & 1/2 teaspoons ground cinnamon
Directions:
To make the muffins:
Preheat oven to 350°F. Line standard-sized muffin pans with 24 paper liners.
Whisk together the flour, baking powder, salt, and baking soda. Set aside.
Using an electric mixer on medium speed, beat the butter until creamy. Gradually add the sugar and mix well. Add the eggs, 1 at a time, beating until blended after each addition. Add the sour cream and vanilla. Beat until blended.
Gradually add the flour mixture. Mix until just blended. The batter will be thick.
Spoon the muffin batter into the muffin cups, filling each about 2/3-full.
To make the topping:
Mix the brown sugar, pecans, and cinnamon together in a small bowl. Sprinkle over the muffin batter in the muffin pans.
Bake the muffins for 25-30 minutes, or until a wooden pick inserted in the center comes out clean.
Remove from pans and cool completely on wire racks.
Recipe slightly adapted from an unlabeled clipping buried deep in my "to-bake" stack.