If there's one thing I wish I baked more often, it's muffins. How much nicer is it to have a homemade muffin for breakfast instead of the usual breakfast fare? I am not known for being a morning person, which most likely explains the few and far between muffin recipes on BoB.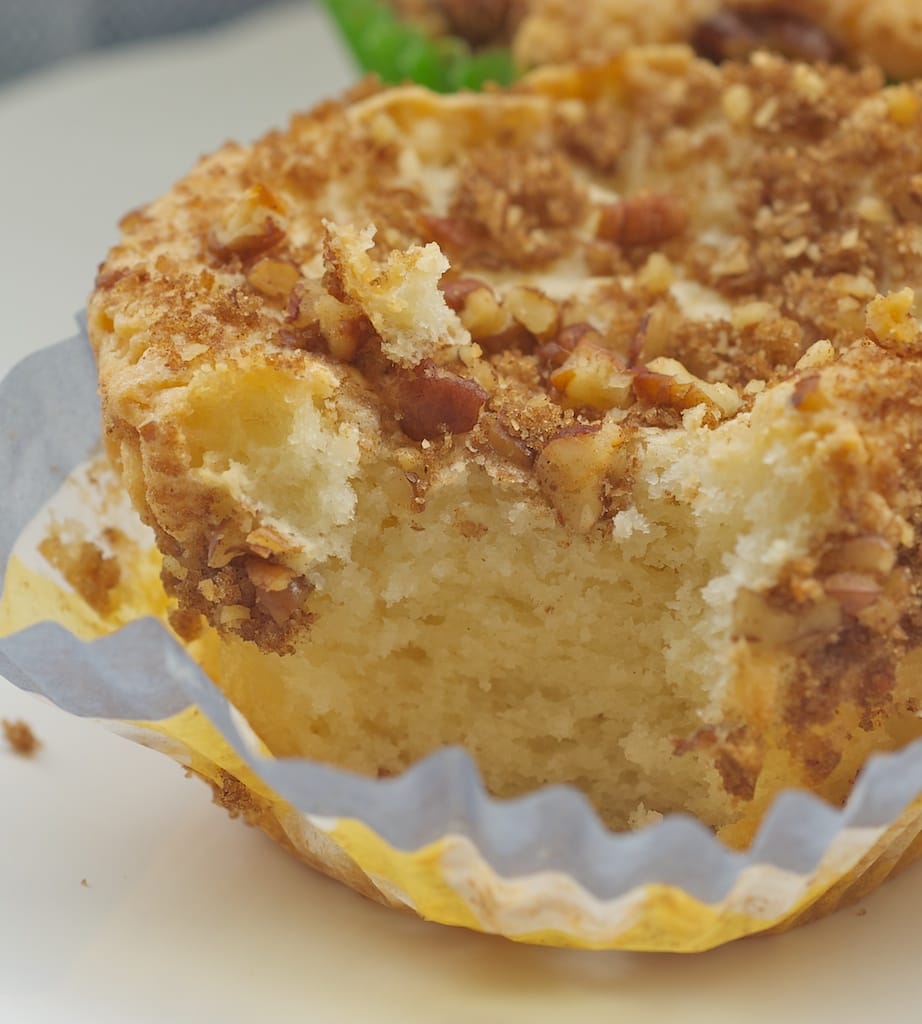 These muffins may have the lightest and most delicate texture of any muffin I've ever made. They have a cake-like consistency that is so much nicer than most muffins or coffee cakes. Muffins can tend to be dry and generally unappealing once you get past the wrapper. These little gems, however, are not in the least bit dry. They are light and moist and just plain delicious.
I sent a dozen or so of these muffins to Quinn's co-workers, and they didn't last long. Someone sent word that these are everything a muffin should be. I couldn't agree more.
Find more muffin recipes in the Recipe Index!