Classic brownies get a white chocolate twist with these Raspberry White Chocolate Brownies. They're sweet, soft, and so very good!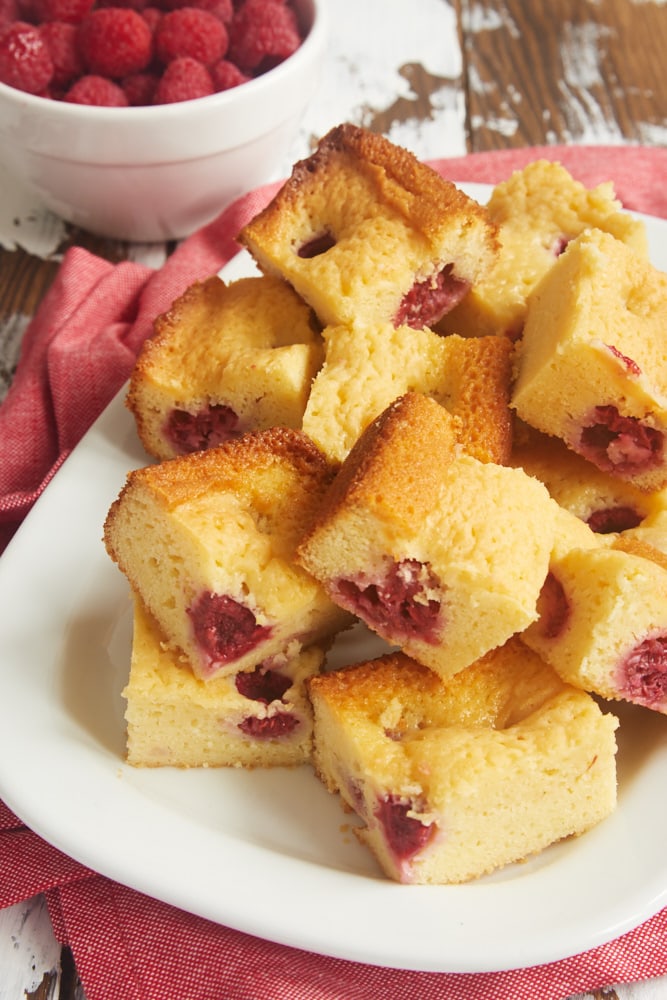 While I adore all things chocolate, I don't bake as much with white chocolate as I do with dark or milk chocolate. But sometimes I get a serious craving for white chocolate. With these Raspberry White Chocolate Brownies, we're bypassing traditional dark chocolate in favor of white chocolate. It's a little odd to call these BROWNies when they're not so, well, brown. But the method and idea are similar to traditional brownies, so I think you get the idea.

Raspberries are one of my favorite things to pair with white chocolate. Their flavors are just such great complements to each other. For these brownies, you just need to sprinkle the raspberries over the top of the batter before baking. Not stirring them in helps them maintain their shape, and they'll sink into the batter a bit as they bake.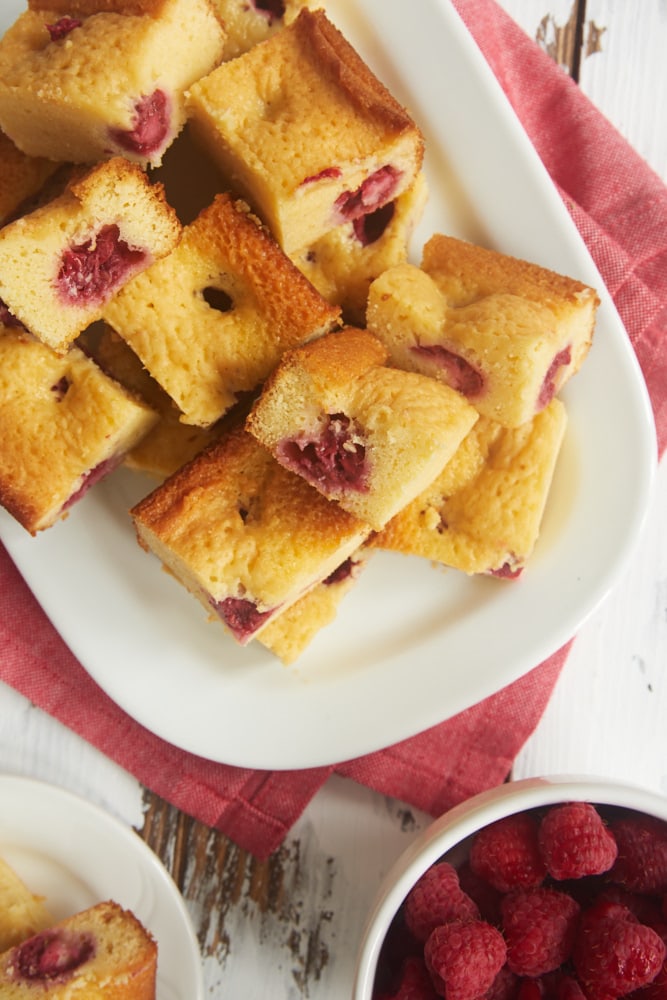 Melting white chocolate can be a bit tricky. It's generally a little different than melting dark chocolate. While you can melt it in the microwave if you're very careful, I prefer to melt it and the butter for this recipe on the stovetop. You don't need a double burner. Just a saucepan will do. Be sure to stir it frequently so it doesn't burn, and don't worry if the chocolate and butter don't mix completely.
As always, when you're baking with white chocolate, make sure it's actually white chocolate. If it says white baking chips or squares, then it's likely not white chocolate. You should see cocoa butter prominently in the ingredients list.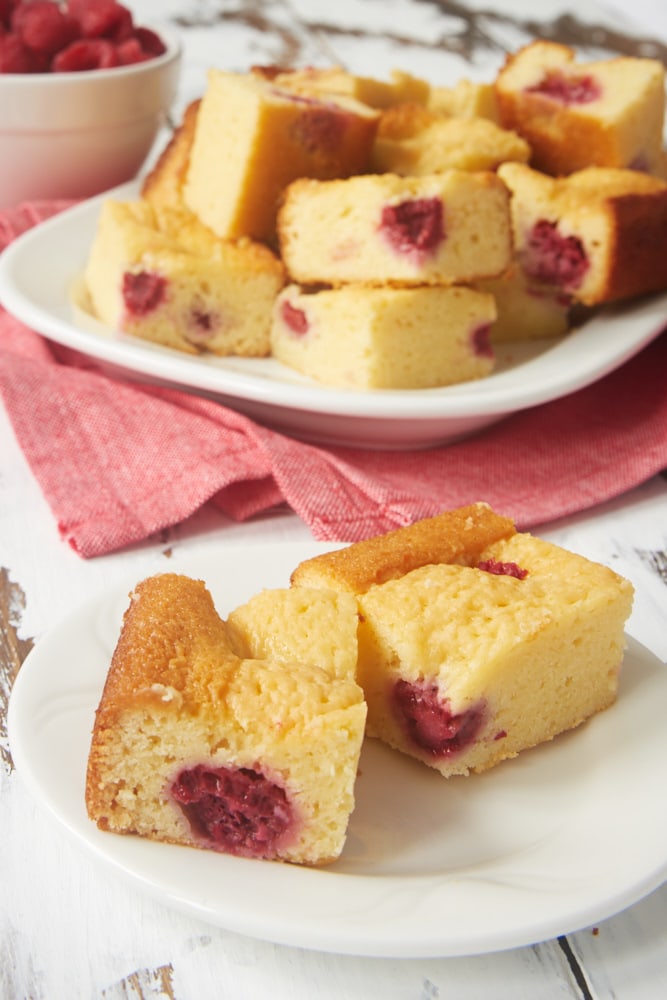 My main tip for baking these brownies is to make sure the center is done. With dark chocolate brownies, you want a few moist crumbs on the pick when you test for doneness. You'll want these brownies to go a little further and have that pick come out clean. If the edges are getting too brown, just wrap the sides with a bit of aluminum foil.
These Raspberry White Chocolate Brownies are more cake-like than most brownies I bake. They're soft and sweet and pretty much irresistible. This simple recipe is perfect for a quick and easy treat during berry season.
For another fruity twist on brownies, try my Strawberry Brownies!
Find more brownie recipes in the Recipe Index.
More White Chocolate Desserts