Apricot Almond Oat Bars offer amazing flavor in a quick and easy treat. What a great crowd-pleaser!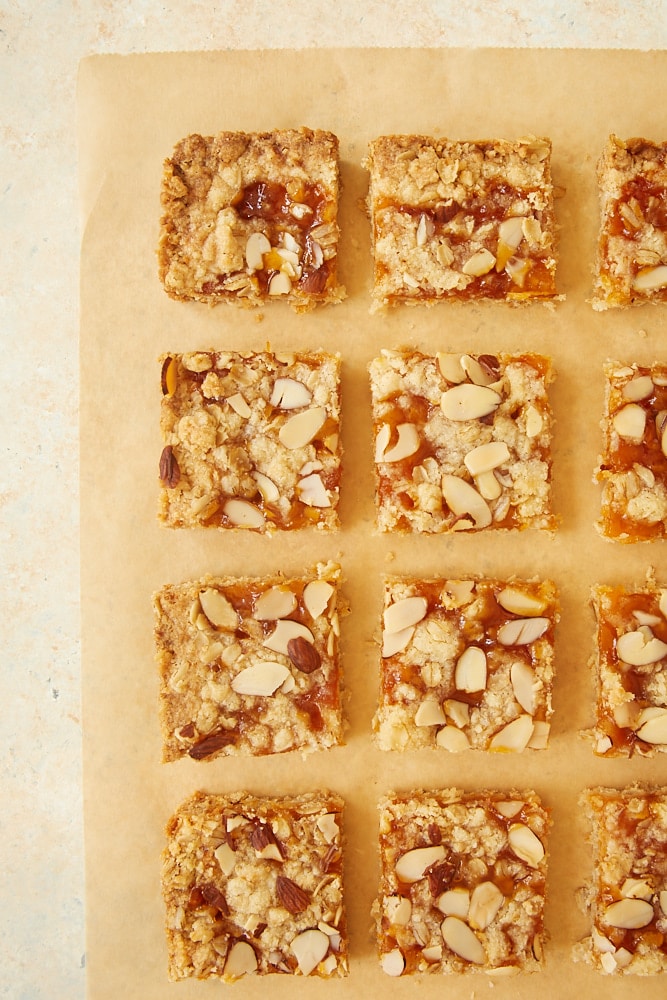 While I do love so many traditional sweet flavor combinations, it's fun to go off the beaten path now and then with some flavor pairs that aren't as frequently represented here on BoB. In the case of these bars, that's apricot and almond.
The two flavors go together so very well. They're so sweet and nutty and just plain delicious. I first tried this flavor combo in a single-layer cake that remains one of my all-time favorites. I'm very excited to share another recipe with you that features these two flavors!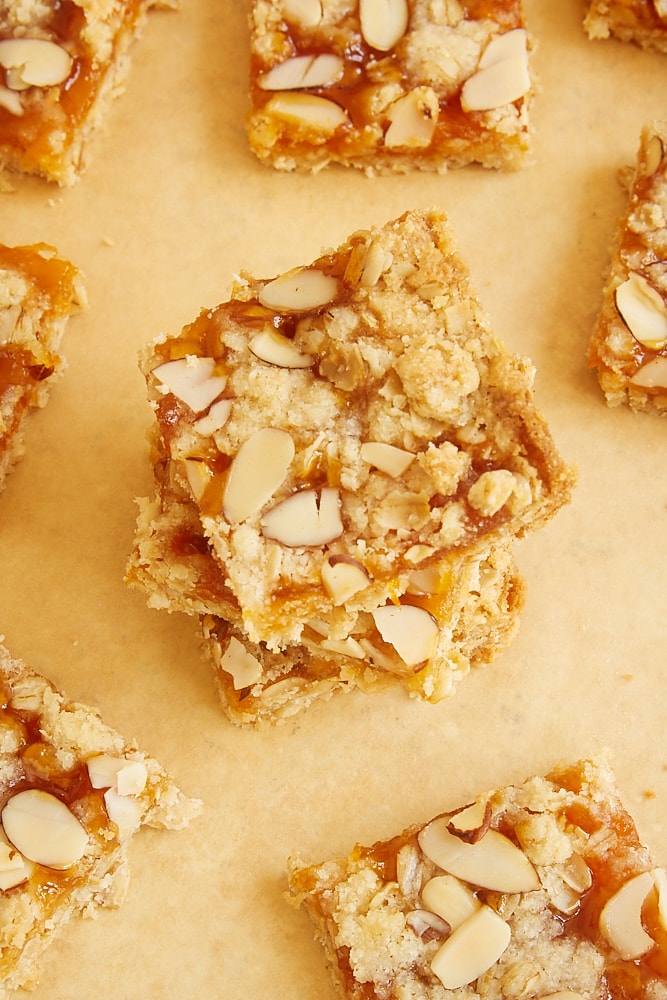 To keep things simple, the apricot portion of these bars comes in the form of preserves, which are one of my favorite baking ingredients. This is a big pan of bars, so you'll need a lot of preserves. But don't worry if your stash of preserves leaves you a little shy for the total amount in the recipe.
Almonds are thoroughly represented here, too. The crust and topping of these bars is made with almond meal. While almond meal is something I usually keep on-hand, you can substitute almond flour or take a minute or two to grind up almonds to make your own.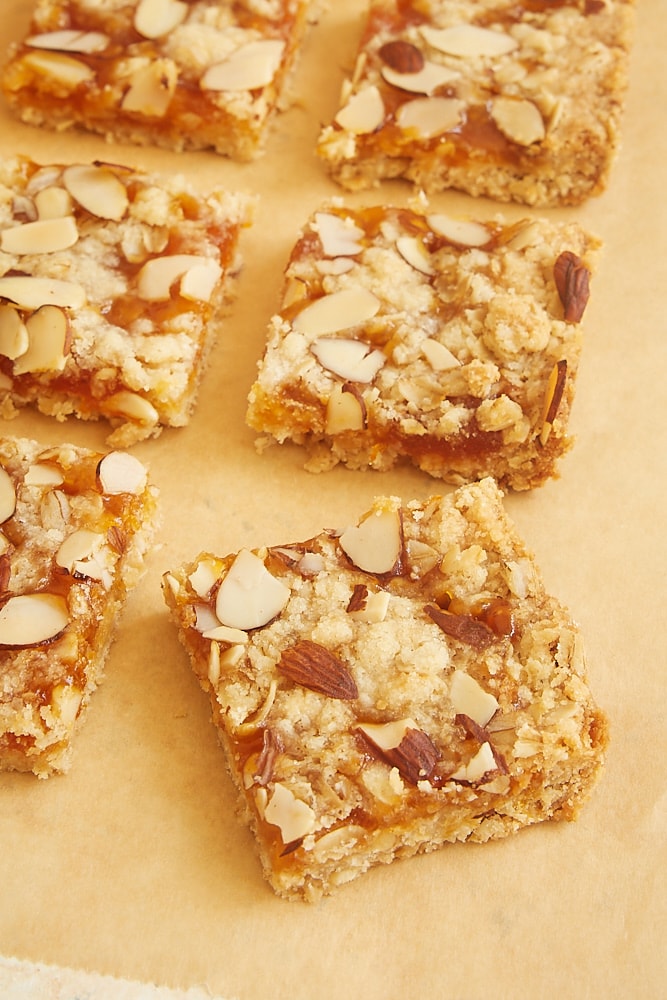 In addition to the almond meal, there is a bit of almond extract in the crust and topping for even more almond flavor. Once assembled, a sprinkling of sliced almonds on top rounds out the big almond taste.
I can't impress upon you enough how wonderful this flavor combination is. It's really just delightful. The sweetness of the apricots combined with the nuttiness of the almonds is perfection. And they're so wonderfully crunchy and gooey, too. All that wrapped up in a simple to make treat? Oh, yeah.
Find more bar recipes in the Recipe Index.
More Oat Bar Recipes